Surrounded by farmland and with a population of under 10,000 people, the Norwegian town of Brumunddal might seem like an unlikely setting for a record-breaking high-rise.
But soaring above the neighboring Mjøsa lake, more than 100 kilometers (62 miles) north of Oslo, the 280-foot-tall Mjøstårnet tower became the world's tallest timber building when it opened last year.
The 18-story structure contains apartments, office space and the aptly named Wood Hotel. And beyond putting a small town on the world map, it has added to a growing body of evidence that timber can provide a sustainable alternative to concrete and steel.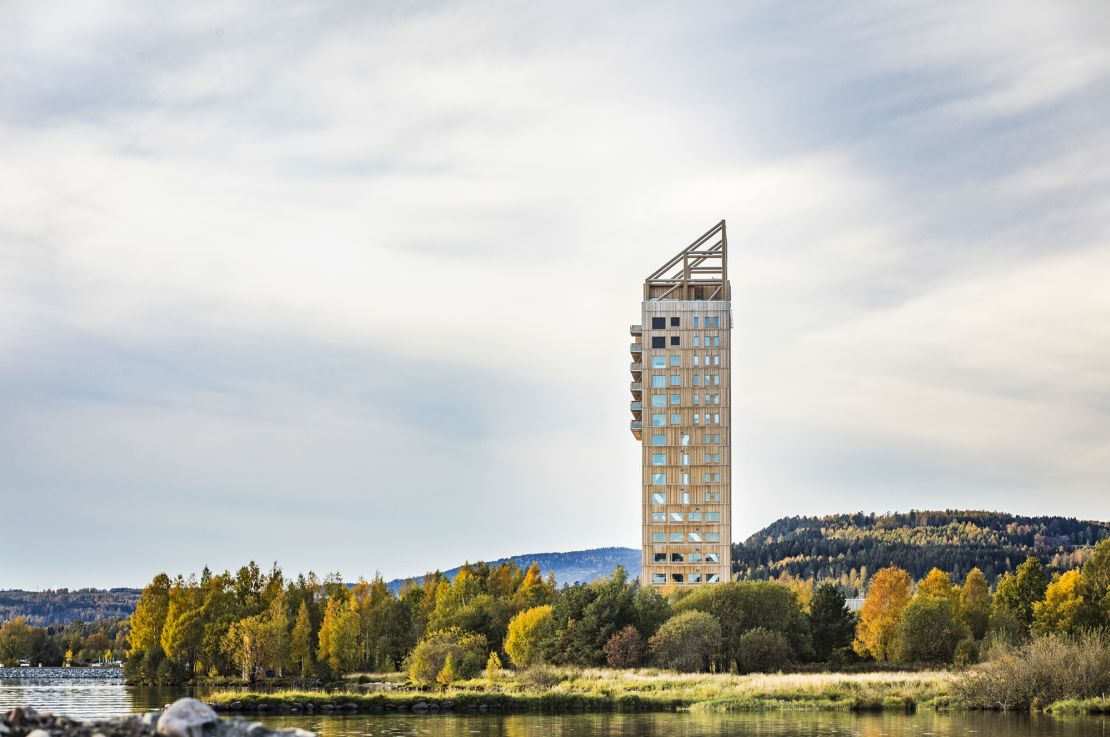 "To get attention, you have to build tall," said Øystein Elgsaas, a partner at the architecture practice behind the record-breaking tower, Voll Arkitekter, in a video call.
"And when you have the world's tallest building made of timber, everybody says, 'Wow, what's going on in Norway?' "
"People are interested, and that is actually the most important part of this building – to showcase that it is possible, and to inspire others to do the same."
The record-breaking feat was realized thanks to a type of engineered wood called cross-laminated timber, or CLT. Part of a larger group of materials known as mass timber, it is produced by gluing strips of laminated wood together at 90-degree angles to one another, before they're compressed into huge beams or panels under extreme pressure.
The resulting wooden towers – sometimes dubbed "plyscrapers" – were once the preserve of conceptual designers. But thanks to changes in building regulations and shifting attitudes towards the material, they are quickly becoming a reality.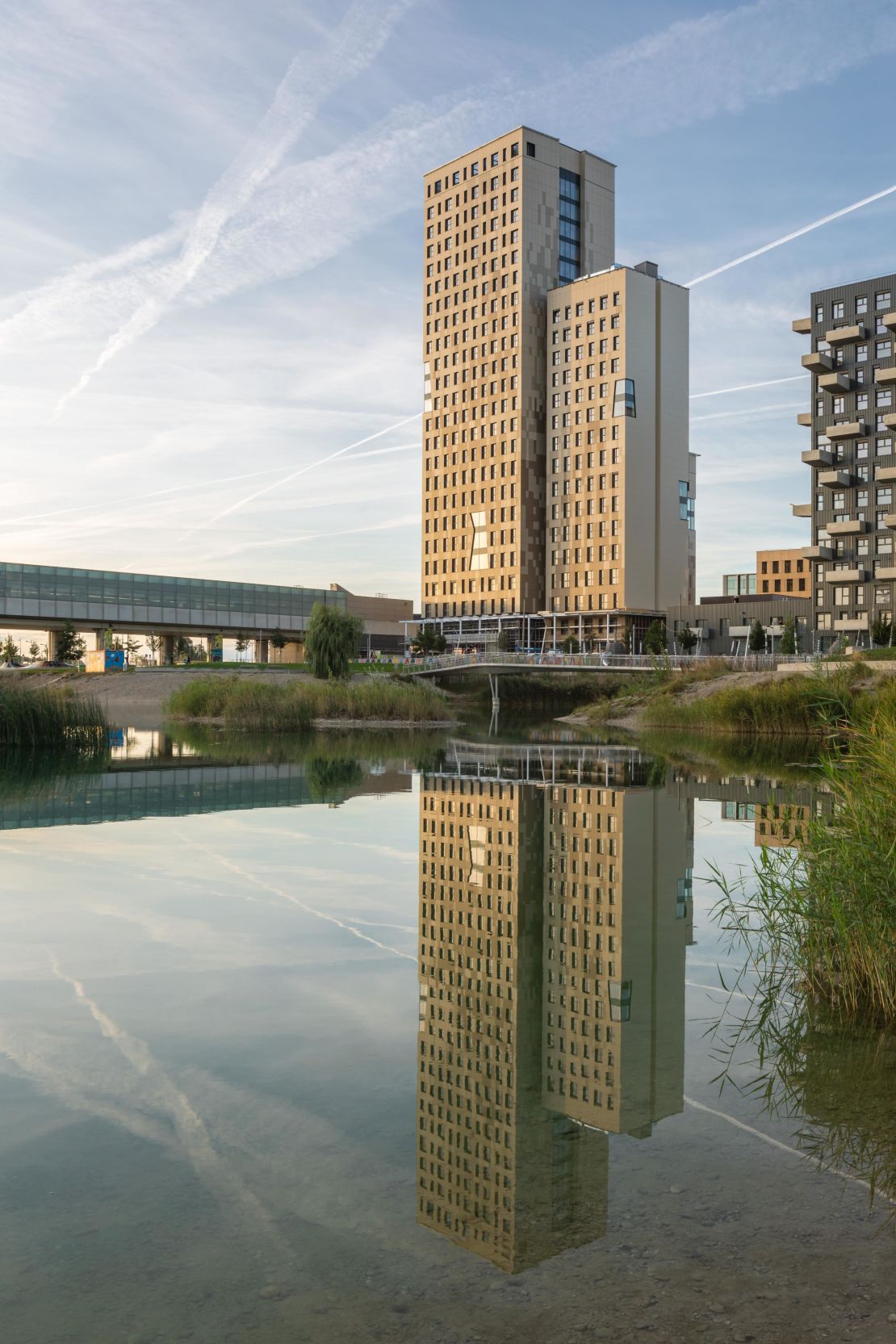 A slew of new timber high-rises is set to break ground or open in 2020. HoHo Vienna, a mixed-use development just five feet shorter than Mjøstårnet, has just opened for business in Austria. And while Europe has traditionally led the charge, North America is quickly catching up.
In Vancouver – a city already home to a 174-foot-tall wooden student residence – the Pritzker Prize-winning architect Shigeru Ban has designed a "hybrid" condo complex comprising a steel and concrete core with a timber frame that will open this year. Meanwhile in Milwaukee, Wisconsin, work on a 238-foot wooden apartment block, Ascent, is set to begin in June.
Climate economics
Advocates for mass timber claim that, compared to existing options, these towers are quicker to construct, stronger and, perhaps most surprisingly, safer in the event of a fire. It may, however, be their green credentials that explain wood's rising popularity in recent years.
The construction and operation of buildings accounts for 40% of the world's energy consumption, and approximately one-third of greenhouse gas emissions. But while concrete emits a huge amount of carbon, trees instead absorb it throughout their lifetime.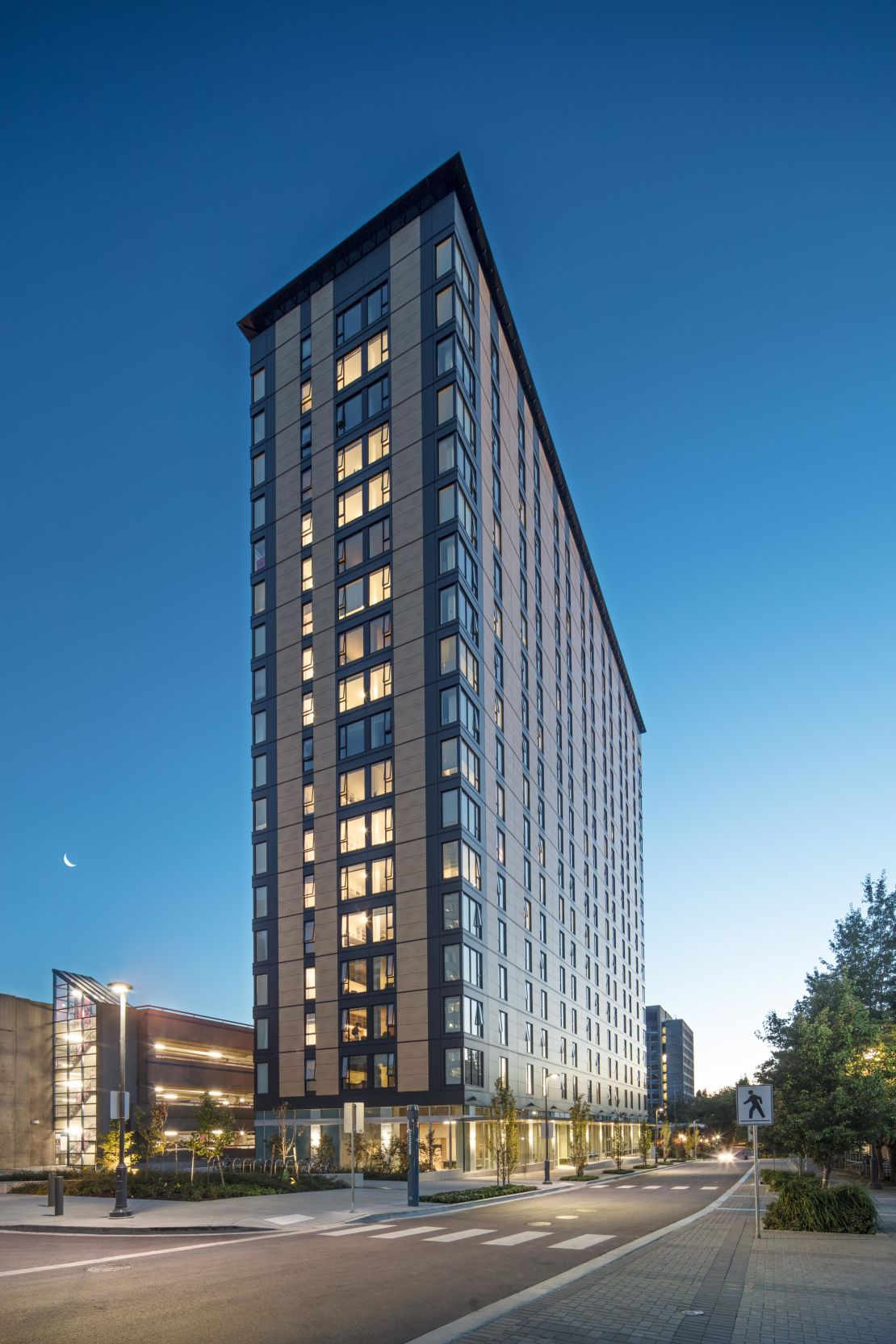 If those trees are then turned into mass timber, that carbon is "locked in," or sequestered, rather than returned to the atmosphere when the tree dies. Studies suggest that 1 cubic meter of wood can store more than a ton of carbon dioxide.