Editor's Note: This is part of CNN Style's coverage on the "Art and China after 1989: Theater of the World." The exhibition will be shown at the Guggenheim Museum Oct. 6, 2017 to Jan. 7, 2018.
In 1997, conceptual artist Xu Zhen filmed himself smashing a dead cat repeatedly against a concrete floor. A year later, in a video called "Shouting," he let out a series of loud screams in Shanghai's streets and captured the crowds' bemusement as they turned to face the waiting camera.
Xu, who was then in his early 20s, was building a career on hoaxes, pranks and shock value. But, two decades later, one of China's most talked about artists has come of age.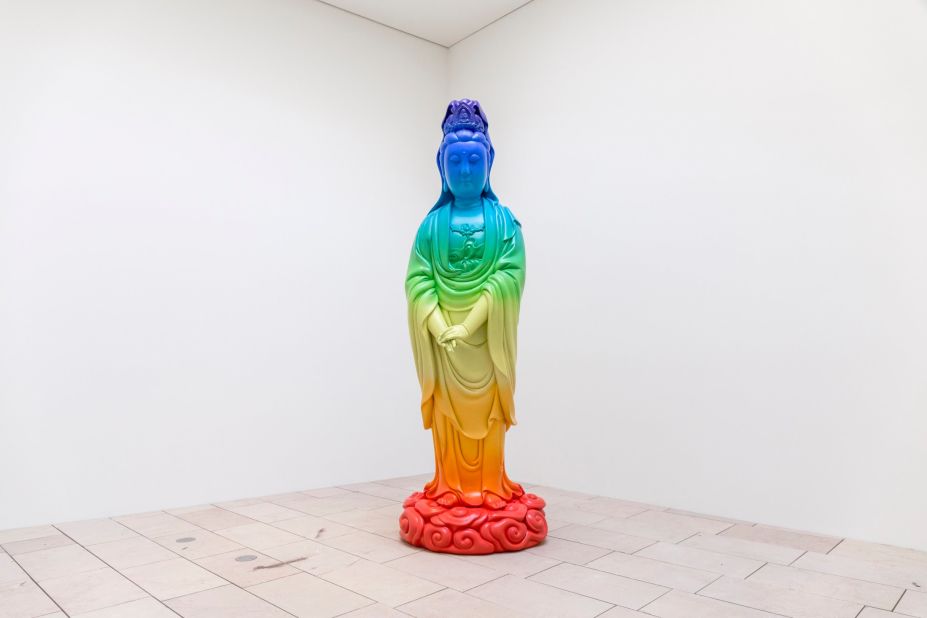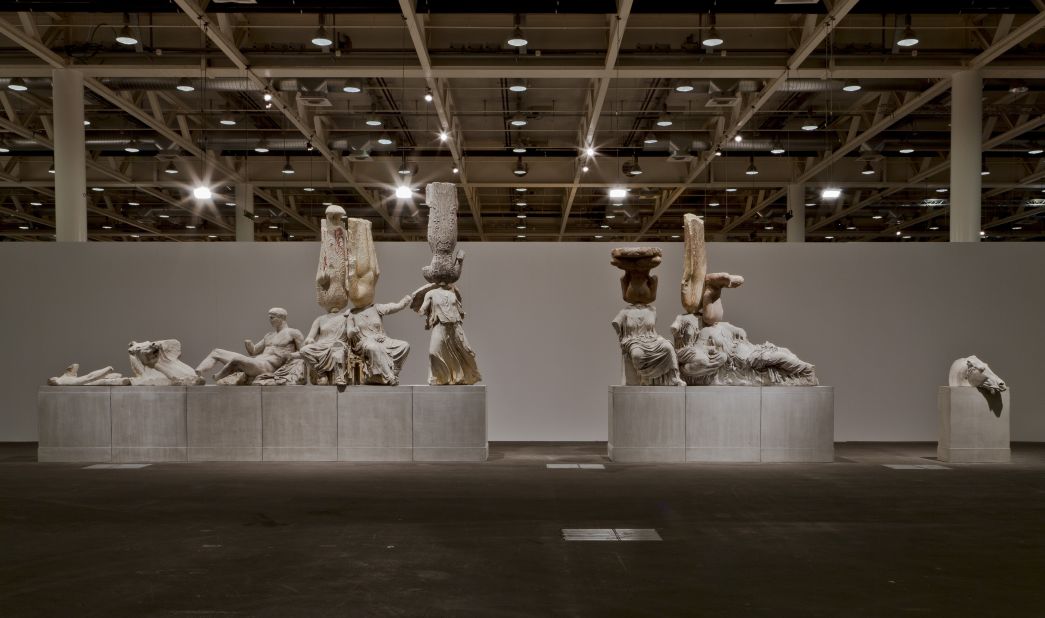 MadeIn company blurs art and business
The once censored provocateur is now the CEO of his own art company. More likely to exercise irony than provoke outrage, Xu has assumed the role of reformed upstart and mentor for a new generation of Chinese artists. "I think they're different," said the 40-year-old, from his Shanghai studio. "The youngest artists focus on matters of their own lives, like sex and human relations. A few years later, they will grow interested in social issues – economy, business models, the Internet.
"The artists we work with vary in age, born between 1985 to 1994. Society changes so fast so that, even in this 10-year period, there have been two or three (different) generations."
Becoming a brand
The fact that Xu can present himself as an elder statesman is testament to the speed at which China's art world is changing. (He says he's seen it pass through "four or five general phases" since the mid-1980s.)
But it also speaks to his ability to adapt to the times. The foundation of MadeIn Company in 2009 was a defining moment of this transition. It was a move that effectively ended Xu's solo career, transforming him from artist to brand, rebel to CEO. Xu describes it as his "art-creation" company.
Operating like Warhol's Factory, MadeIn's Shanghai exhibition space blurs the line between gallery and shop. It displays the work of up-and-coming talent (alongside Xu's own work), branded clothes, furniture and accessories.
Further out of the city, MadeIn's 54,000-square-foot headquarters boasts an exhibition hall and five separate workshops. "Some think there's a gap between art-lovers and non-art lovers," he said. "I'm interested in making art more accessible. Every piece of clothing, every meal you pick, everything is culture. I think (art) is not limited to painters (or) photographers. The momentum to create art is everywhere."
As well as creating art, the company undertakes research and publishing, with departments dedicated to media relations, planning, production and design. "We're not turning an art studio into a factory. We're turning an art studio into a brand," he said. "Under the brand, there are productions (and) various parts of the art industry. Why did I set up Madein Company to make art? Because in China, the form of a company has more freedom than individuals."
Market demands
Born in 1977, the year after Mao Zedong's death, Xu has regularly critiqued China's journey from collectivism to consumerism. In one of his best-known installations, "Supermarket" (2007), visitors were invited to shop at a convenience store stocked entirely with empty packages.
But now, as CEO of MadeIn, the artist has both satirized and succumbed to the power of the market. It's a matter on which he is unapologetic. "I think all artists want their works to be sold, absolutely," he said. "The question is the precondition under which the works are sold.
"It involves the questions: Are you willing to make an effort to cater to the market? What if the market happens to love your works or if the market won't love your works for another 20 years? Or what if no one loves your works?"
Yet, despite this very conscious commercialization, Xu has continued to push the envelope. In "Small Change" (2011-2014), he produced 20 tanks from Chinese bank notes, arranging Mao's face at the firing end of each gun.
And in a move reminiscent of his former pranks, MadeIn presented work by a group of anonymous Middle Eastern artists, only to reveal that they had been invented by Xu as commentary on cultural prejudice. MadeIn's fixation with the internet adds further credence to its founder's description of his work as being "of the zeitgeist."
From distorted digital porn ads to collages made from pictures found online, Xu can add a body of internet-inspired artwork to two decades worth of paintings, photographs, sculptures and videos.
"The most impactful event for me, was the rise of the internet (in) around 2000," he said. "As a tool, it changes how we understand our lives to a large extent. It changes knowledge and the relationship among individuals. "It's a huge, brand new theme for art creators. Five thousand years of human civilization has solidified our understanding of our culture and our self-recognition. Those ideas are rearranged in the internet era; something new is dug up."
Yet, amid Xu's artistic evolution, it seems fitting that one of his earlier, more raw works will be on display at this month's "Art and China after 1989: Theater of the World" exhibition at New York's Guggenheim Museum. After all, it was "Rainbow" (1998), which depicts Xu's back slowly turning red as it is slapped by an unseen assailant, that introduced him to the world when it was screened at the Venice Biennale in 2001.
"I think it's kind of brutal," he said. "It's very realistic and powerful."
Watch the video above for more of Xu Zhen's thoughts in his Shanghai-based studio.
Momo Moussa, Stephy Chung, Elliot deBruyn, CNN contributed to this report.