The United States has returned a stolen 15th-century letter by Christopher Columbus to Italy, US Immigration and Customs Enforcement (ICE) announced Wednesday.
Written in Latin, it is one of some 30 surviving first editions of the explorer's letter announcing his discoveries on the American continent to Spain's King Ferdinand and Queen Isabella in 1493. The monarchs funded Columbus' New World voyage.
The item is believed to be a version stolen from the Biblioteca Nazionale Marciana in Venice, Italy, in the 1980s. It was found in the possession of a private collector in the United States.
Announcing the discovery in 2020, ICE and the US Attorney's Office of Delaware said that the collector had unsuspectingly acquired the letter from a rare book dealer in 2003. Authorities have not released further details on how the letter was stolen or came to be in the dealer's possessions.
Copies of the letter are extremely rare and highly valued by collectors and historians.
The version returned to Italy this week is known as a Plannck I edition. It is named after Stephan Plannck, a prominent printer who published two editions of the letter more than 500 years ago.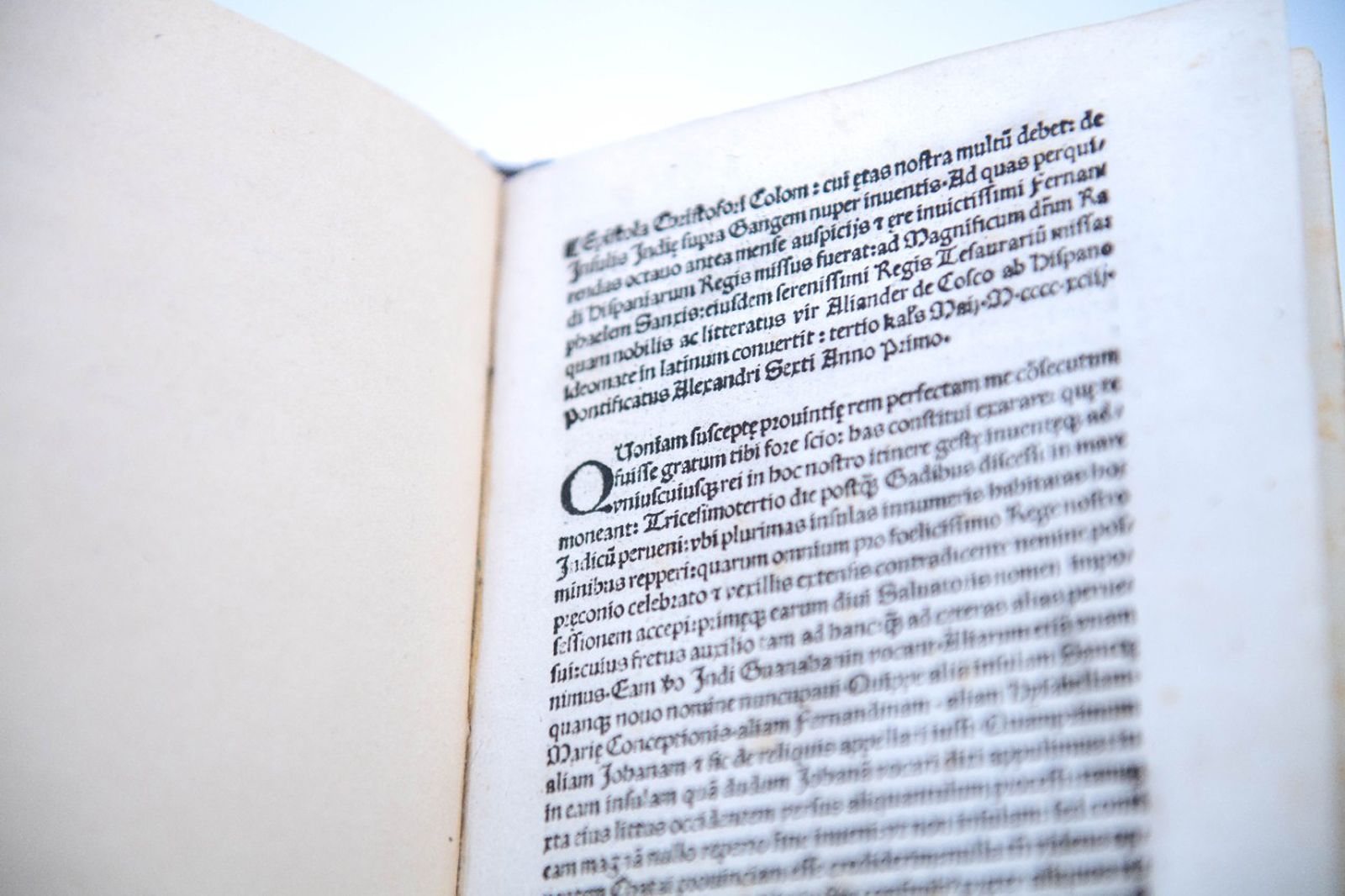 When the document was first recovered in 2020 the US attorney's office said it was valued at more than $1.3 million.
"This is the fourth original edition of this letter stolen over the past decades and we could not be happier to return it," said Patrick J. Lechleitner Deputy Director of US Immigration and Customs Enforcement in a statement.
Other stolen copies include one that US authorities sent back to a library in Vatican City in 2018, and another returned to the Library of Catalonia in Spain.
In 2016, the US returned an eight-page copy that had been taken from a library in Florence, Italy, and donated to the US Library of Congress.
The return of the letter to Italy is part of broader efforts by the United States to repatriate stolen objects.
ICE says it has returned more than 20,000 objects to more than 40 countries and institutions since 2007. They include art looted by Nazis, Egyptian sarcophagi, French paintings, Italian sculptures, Mongolian and Chinese dinosaur fossils, and even human remains.
CNN's Harmeet Kaur contributed to this report.