What fits your personal belongings and can cost a full year's salary — or two, or three? In the 1990s, you might have said "a house," but today a valid answer could also be a Hermès Birkin bag, the capacious saddle-stitched status symbol that has become A-Listers' accessory of choice.
Though Birkins have often been seen on the arms of celebrities and the fashion industry's elite, the bag's reputation is undoubtedly one of an elusive luxury staple: It's not sold online, Hermès is intentionally hush-hush about its availability, and it often makes headlines for price tags reaching the tens — or even hundreds — of thousands of dollars.
Jane Birkin, the actor and singer who famously inspired the coveted bag, died last weekend aged 76 after a nearly six-decade-long career during which she, despite her British background, became the It-girl for Parisian style.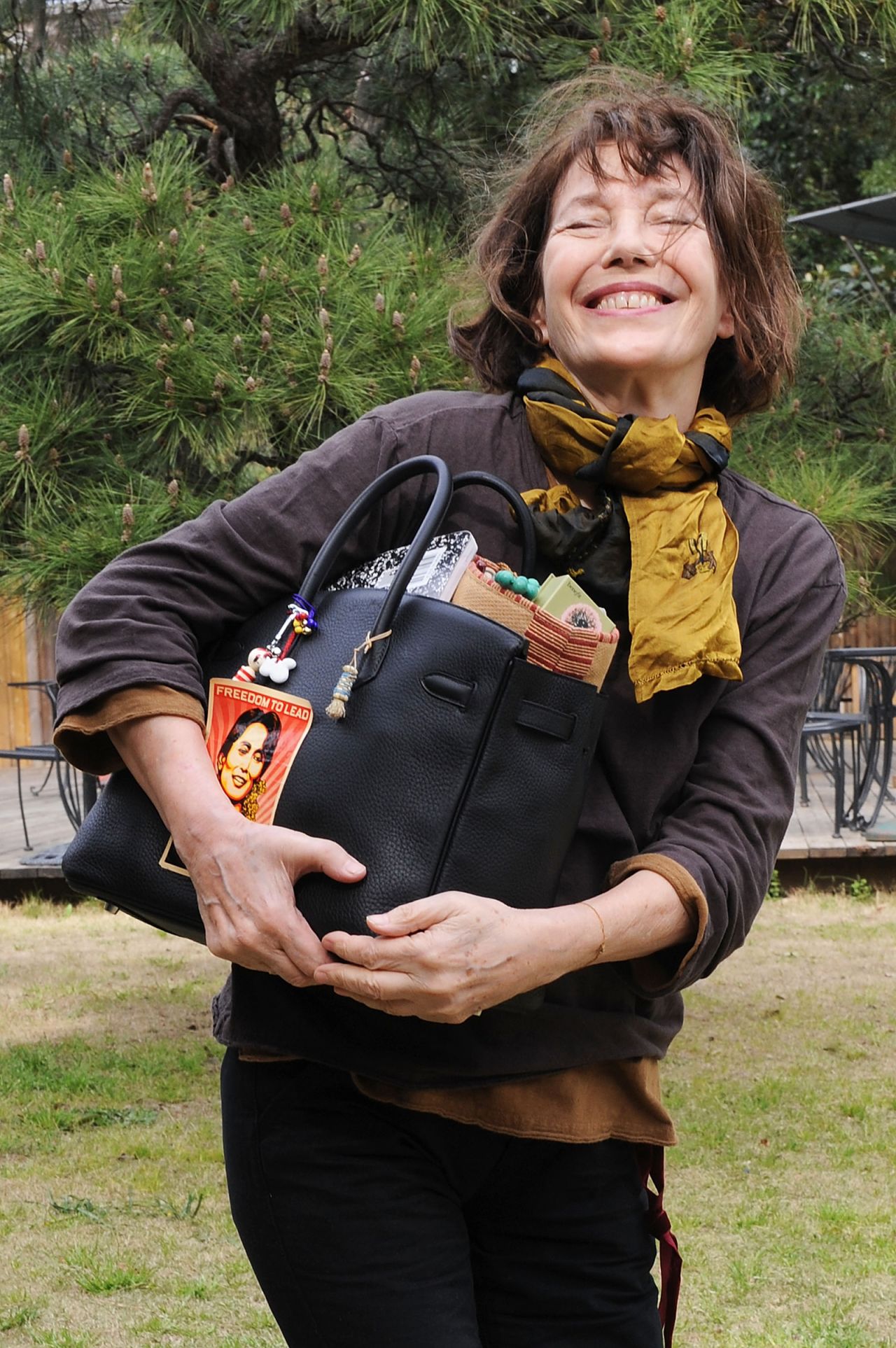 In 2020, Birkin told CNN's Christiane Amanpour that after the bag's fame skyrocketed, she wondered whether it might — rather than her movies or hit song "Je T'aime… Moi Non Plus" — become what she was best remembered for. "Bless me, when I'm dead… (people) will possibly only talk about the bag," she joked.
How did Jane Birkin inspire the Birkin bag?
The Birkin's unmistakable silhouette — a wide, flat bottom, flap enclosure and handles — was born from the actor's need, as a mother of three, for a spacious bag. On a flight in 1984, Birkin found herself seated next to Hermès' then-chairman Jean-Louis Dumas; they struck up a conversation in which she said she wanted a bag "half the size of my suitcase," she recounted to Amanpour.
"He said, 'Well, draw it for me,' and so I drew It one of those sick bags — the vomit bags — in the airplane," Birkin said. After Hermès produced the bag, Dumas offered to name it after her; she reportedly donated the royalties each year to charities.
The actor was often photographed with her namesake bag, but she famously only used one at a time, preferring to wear them out over the course of years rather than keeping them pristine.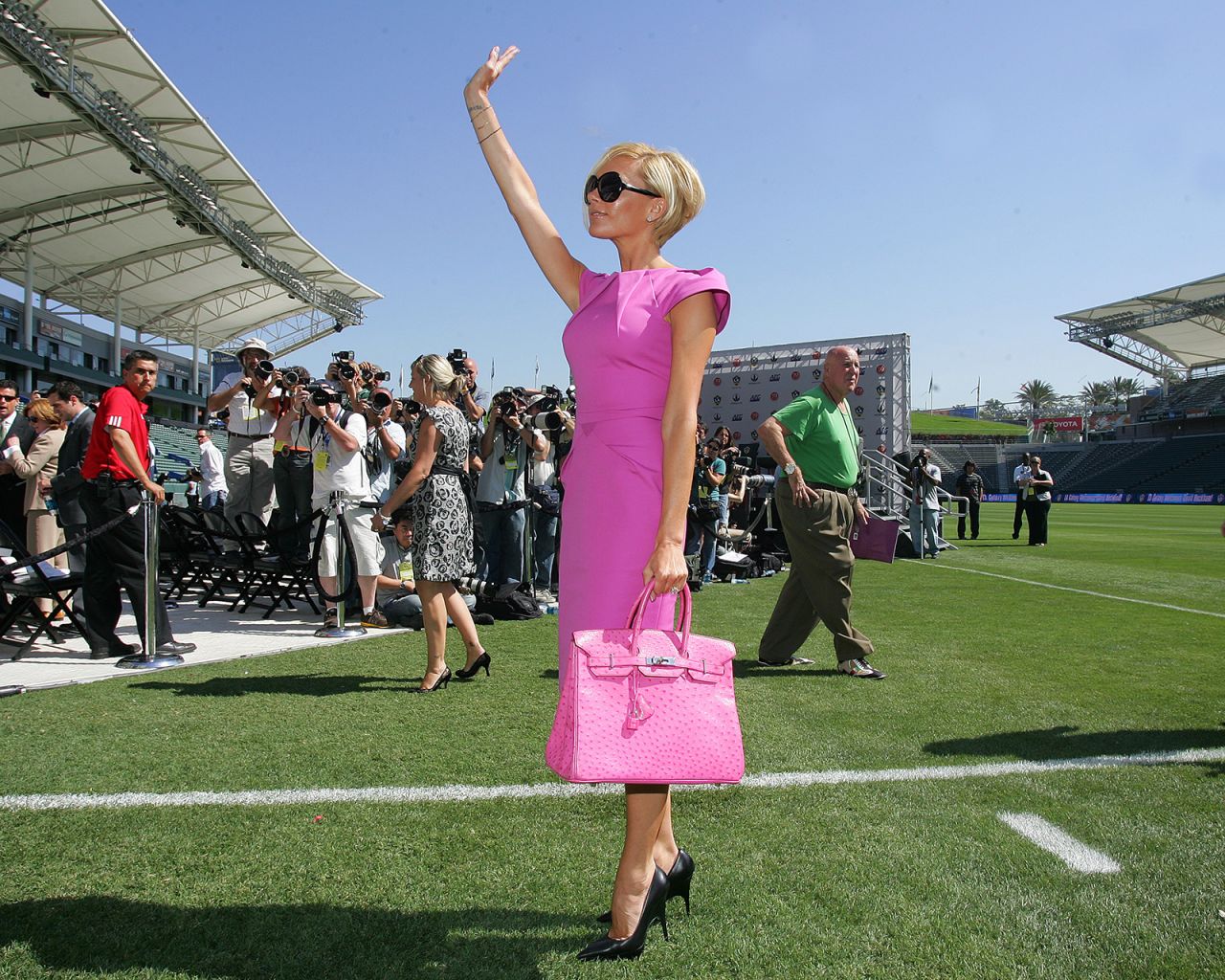 Today, the designs come in the classic oversized Birkin 35 bag, smaller 25 bag, and the 3-in-1 30 bag, which includes a removable clutch. They are made with heritage leather and metal hardware, though limited editions have played on the designs through embroidery, color-blocking, denim, crocodile skin, trompe l'oeil illusions and even diamonds.
Digitally, the designs have been taken in other (unsanctioned) creative directions through an NFT series of "MetaBirkins," but a Manhattan federal judge ruled earlier this year that they violated Hermés copyright.
Who buys Birkins?
Over the years, the handbag's exclusive reputation has lent it a sense of mystique and grandeur (in a 2001 episode of "Sex and the City," Samantha used a famous client's name to skirt a five-year waitlist), but has made its designs obvious collectibles for celebrities. Beyoncé has sung about Birkins in storage, Drake collects them for his future life partner, and known collector Cardi B recently posted a photo of her daughter celebrating her 5th birthday with a classic matching pink bag. During Kanye West and Julia Fox's headline-grabbing relationship speed run in early 2022, West reportedly bought Fox and her friends multiple Birkins.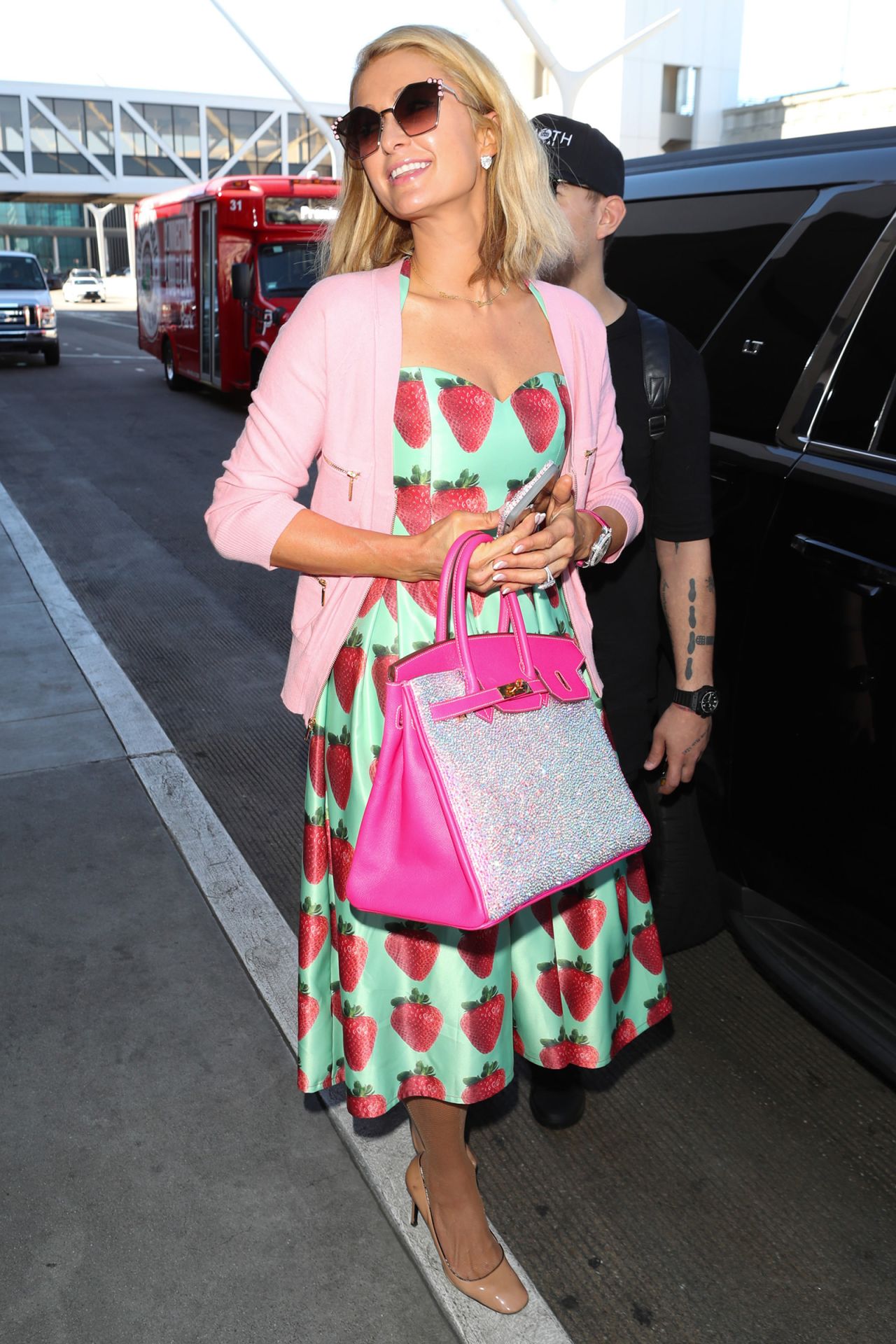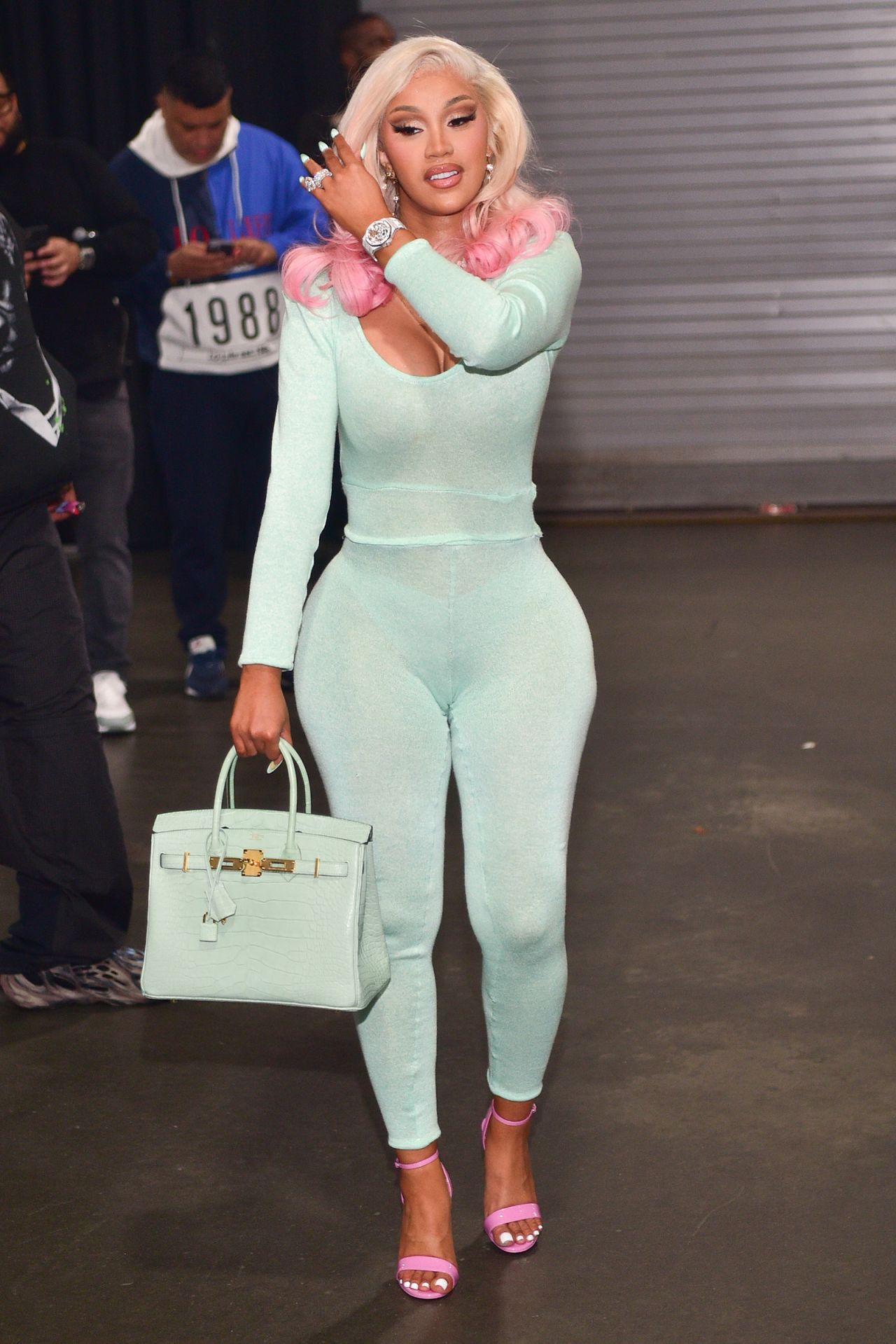 "I don't know if you know about owning a Birkin when you're not a rich person, but it's like the most anxiety-inducing thing ever," Fox said in an interview with People magazine. "You're checking on the Birkin, making sure it's still there, that it didn't magically grow wings. It's scary to have a Birkin. It's a lot of pressure."
Why are Birkins so expensive?
A 2022 report from Credit Suisse and Deloitte disclosed that Birkin sales spiked 38% in 2020, as luxury collectibles soared in value during the Covid-19 pandemic, and resellers reported record premiums in 2021. That November, Christie's sold a crocodile-skin version for nearly $390,000, the second-highest price ever paid for a handbag at auction at the time, topped only by an Hermés Kelly bag (named after Grace Kelly) at $437,000.
The carryall's reputation as a long-term investment piece has grown over the years. In 2016, a study by the online marketplace Baghunted found that the value of Birkin bags had grown faster than both the S&P500 and the price of gold, with a return on investment of more than 500% over 35 years. Credit Suisse and Deloitte noted, however, that compared to luxury collectibles such as jewelry, watches and Chanel handbags, Birkin bags have higher market volatility, making them more comparable to a hedge-fund investment.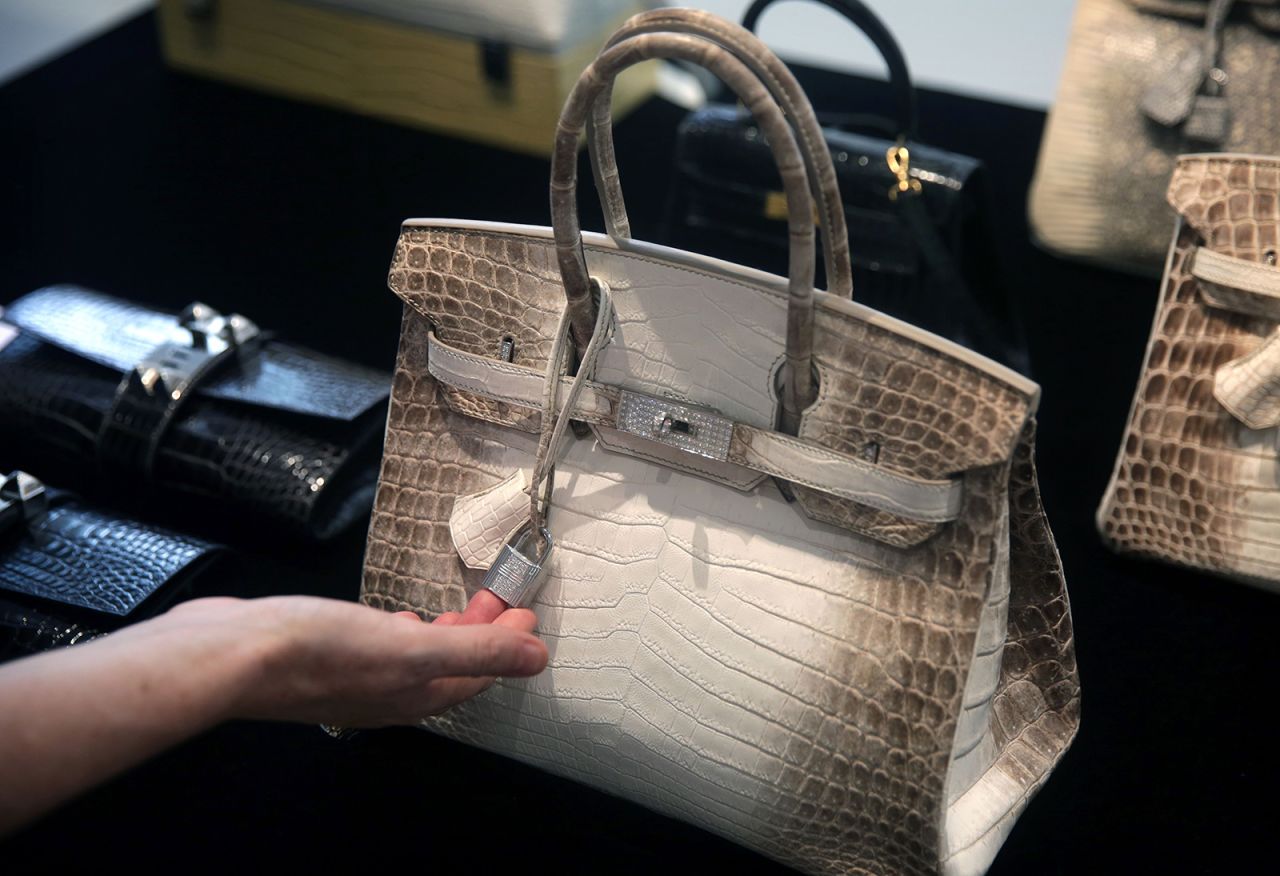 To date, the most expensive Birkin bag to sell publicly came via a Sotheby's auction in 2022, with the "Diamond Himalaya Birkin," a bag studded with white diamonds, reaching over $450,000.
What it actually costs to produce a Birkin is a different story. Luca Solca, a luxury sector analyst of global luxury goods at Bernstein, estimated to CNN that the bags cost the brand 15% to 20% of retail prices, based on Hermès' public financial reports. Each bag reportedly takes 18 to 20 hours to make and is completed by a single craftsperson, according to a 2015 Bloomberg report. But just how many of the bags are produced per year remains a secret.
Hermès did not return CNN's request for comment.
How can you buy a Birkin?
How new Birkin bags are obtained may have changed over the years. Vogue says "waiting lists at Hermès stores no longer exist," and that supply varies according to location. Hermès suggests visiting one's nearest boutique and offers a store locator to do so.
With the proliferation of luxury resellers online, second-hand Birkins are readily available via sites ranging from rare handbag seller Privé Porter to luxury platforms The RealReal and Farfetch. But beware of "superfake" handbags, which can be nearly indistinguishable from authentic luxury brands.
If you do get your hands on a Birkin, Sotheby's has published a guide to maintaining its value. For bags that have already been removed from their original packaging, it advises storing them in dustproof storage bags and loosely stuffing them with paper to retain their shape when not in use. The auction house also suggests using a scarf to protect the handles, as well as rubber caps to protect the feet.
Jane Birkin's own Birkin bags may, given her lived-in approach, be far from pristine. But having been owned by the icon herself, they may prove to be among the most valuable Birkins yet.
CNN's Leah Dolan and Parija Kavilanz contributed reporting to this piece.