Editor's Note: Featuring the good, the bad and the ugly, 'Look of the Week' is a regular series dedicated to unpacking the most talked about outfit of the last seven days.
Don't cry because "Succession" is over, smile because J. Smith Cameron wore an extravagant set of feather-trimmed pajamas to the finale watch-party.
Earlier this week, while fans of the show (which is produced by Warner Bros. Discovery, parent company of CNN) were mourning the end of "Succession," Smith Cameron — who plays Waystar general counsel Gerri Kellman —  and her stylist Cat Pope gave us something to grin about.
At an undisclosed location in New York, Smith Cameron wore the party pajama set by Ukrainian label The Sleeper to watch the final episode of the series with her castmates. Her glamorous, all-black look was topped off with a red lip, a pair of pointed mesh shoes and a leather tote bag (quietly branded, of course, with "Succession"), while the sleeves and trousers were both trimmed with detachable black feather cuffs. "My outfit to cast watch-party last night," Smith Cameron wrote on Instagram, "(I wanted something that would go later with my mascara running)."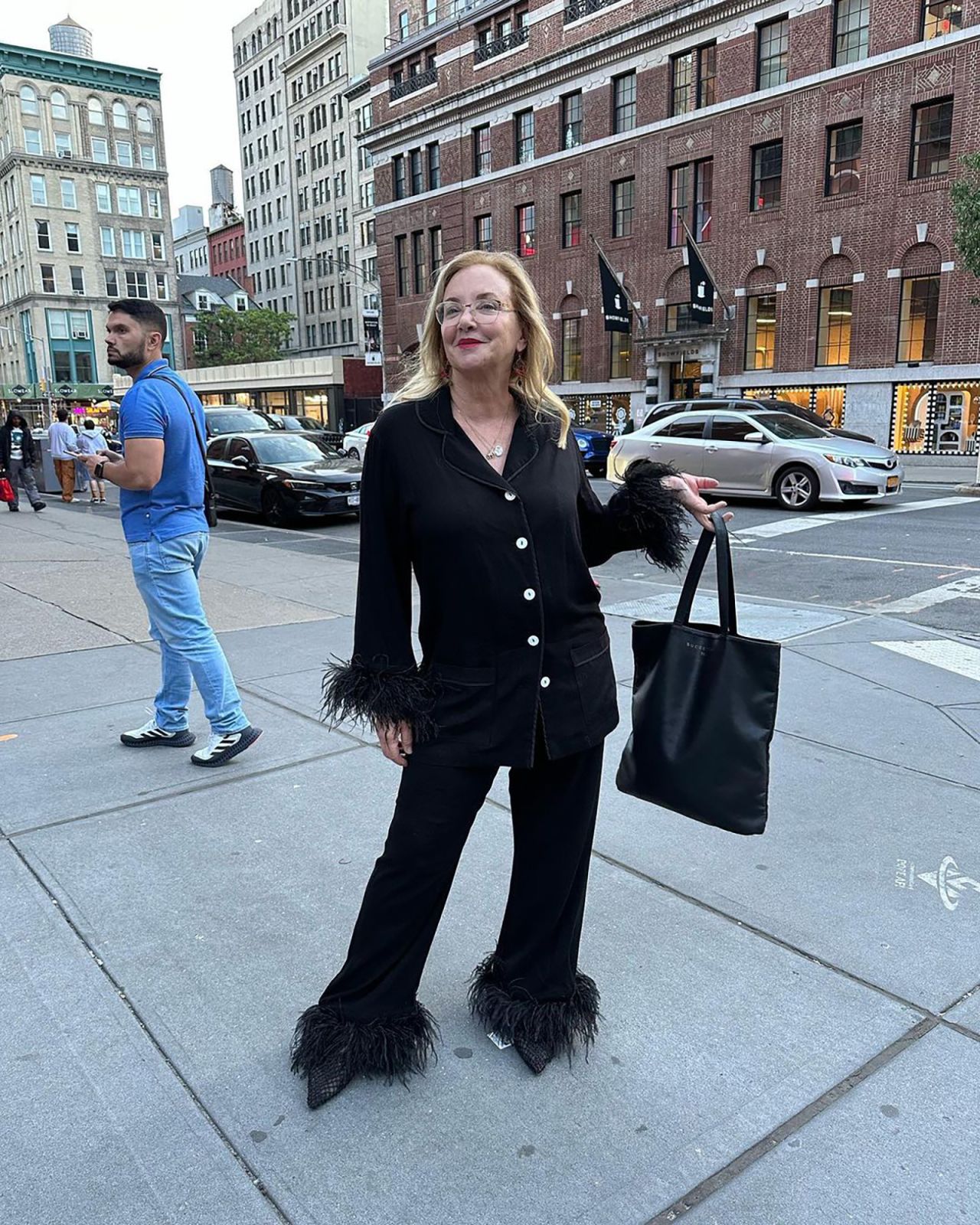 It's an outfit designed for the dramatics, summarized by the brand itself as a "whimsical" ensemble "you'll want to wear anywhere but bed." Smith Cameron's post has already garnered more than 78,000 likes, and has been circulating on Twitter. "She's everything I aspire to be," tweeted one fan. The look even received the approval of Sex and the City's Kim Cattrall, who simply commented: "Perfect."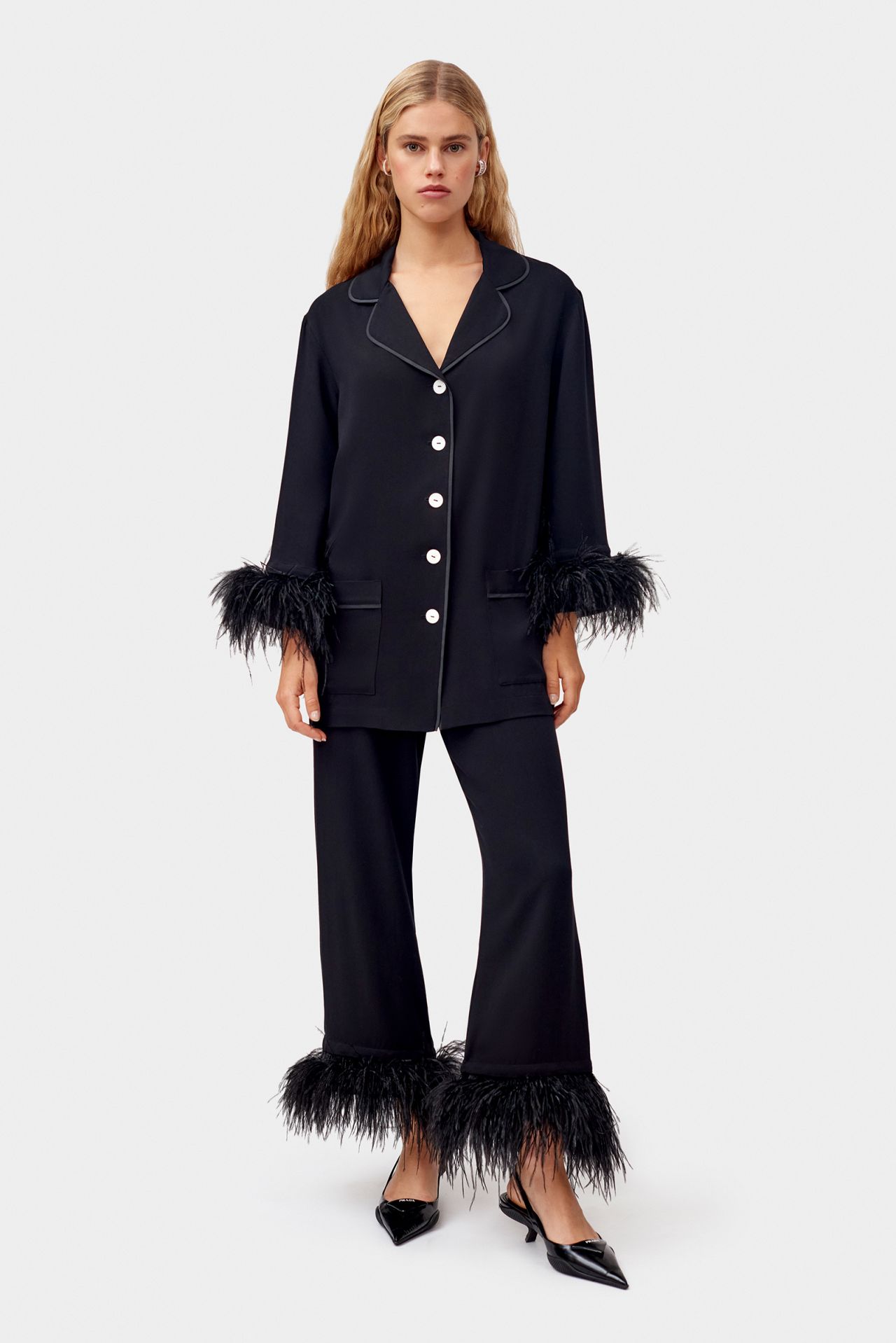 The visual incongruence of sleepwear as outerwear has long been a source of inspiration in fashion. The now-ubiquitous baby doll silhouette, with its short hem-line, puff-sleeves and flowing shape, was originally a lingerie design. Created by US designer Sylvia Pedlar in 1942, frothy, pastel-hued baby doll nightgowns quickly became a wardrobe staple of American women in the 1950s and 60s. During her Spring-Summer 1994 runway show, Anna Sui recontextualized the garment as a party dress with the help of Christy Turlington, Naomi Campbell and Linda Evangelista — elevated with lashings of jewelry and silver mary janes.
In 2016, Sarah Burton fashioned exquisite, embroidered evening coats out of marabou-trimmed duvets for Alexander McQueen. A year later, the look was modernized even further when Gigi Hadid was spotted in New York wearing a classic silk, green-and-white Morgan Lane pajama shirt, trousers and heels.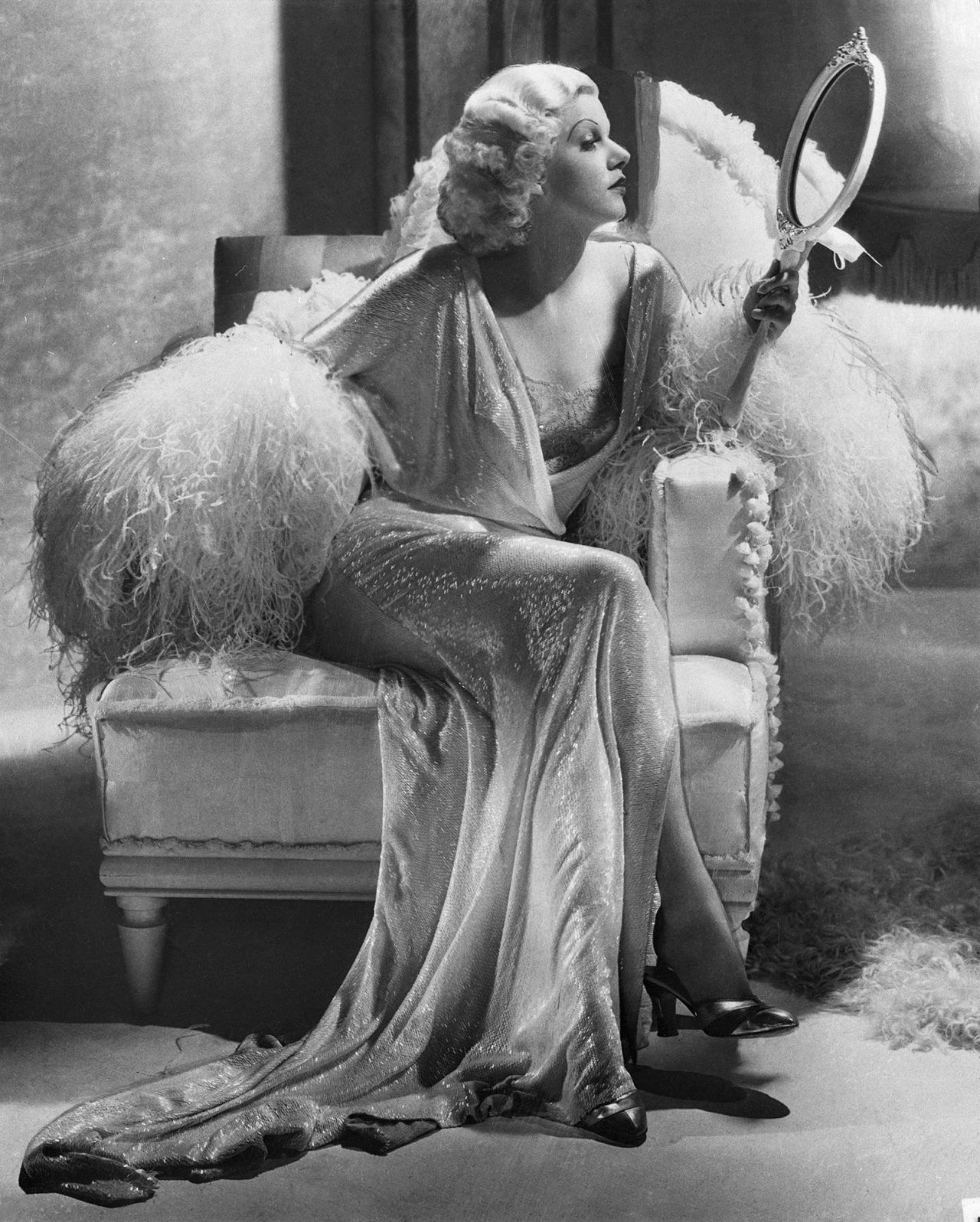 Smith Cameron's outfit is more reminiscent of the glamorous feather-trimmed robes seen on golden age Hollywood starlets Vivien Leigh, Jean Harlow and Shirley Ross. Typically worn when strewn across a chaise lounge, or propped up seductively against a baroque headboard, these robes were the siren of the silver screen uniform. That The Sleeper set takes its sartorial cues from this era, and that it's being worn by Smith Cameron, is a knowing wink.
She might be celebrating the finale of a TV show, but who would dare call her a small screen actor? This is Smith Cameron's silver screen moment, and she's dressing for it.