There is an old joke in Paris that the top of Montparnasse Tower has the prettiest view in the French capital. Not because of its breathtaking views of the Eiffel Tower or the Sacre-Coeur Basilica perched atop Montmartre, but because it is the only place where you do not have to see the skyscraper itself.
Since the 59-story chocolate-colored glass tower was inaugurated in 1973, it has been reviled by many Parisians as a blight on the skyline of the "City of Light." It is the only skyscraper in Paris, standing at 210 meters (689 feet), in a city known mostly for its architectural uniformity.
The initial ire toward the building — designed by architects Jean Saubot, Eugène Beaudouin, Urbain Cassan and Louis de Hoÿm de Marien — was unsurprising. Historically, Parisians have had an almost reflexive opposition to major changes to their city's appearance. The Eiffel Tower, completed in 1889, was derided at first, with some calling it a "tragic street lamp" and a "giant ungainly skeleton." And many felt architect I.M. Pei's famous glass pyramids, installed outside the Louvre Museum in the mid-1980s, were too radical in style.
While residents eventually came around to these now iconic structures, the Montparnasse Tower remains loathed by a significant swathe of people as it approaches the 50th anniversary of its inauguration on June 18.
A changing city
To understand why many Parisians view Montparnasse Tower as out of place, one must consider why the city looks the way it does today.
Paris' city plan and its architectural style mostly date back to the mid-19th century. At that time, the city was viewed as overcrowded, dank and disease-ridden. Seeking to turn it into a symbol of French grandeur, Napoleon III tapped Baron Georges-Eugene Haussmann, then the prefect of the Seine, to transform the capital into a vibrant, modern European city.
Haussmann razed many of Paris' cramped medieval streets and decrepit buildings to make way for wide avenues, public squares, verdant parks and a new sewer system, all of which helped to revitalize and clean up the city.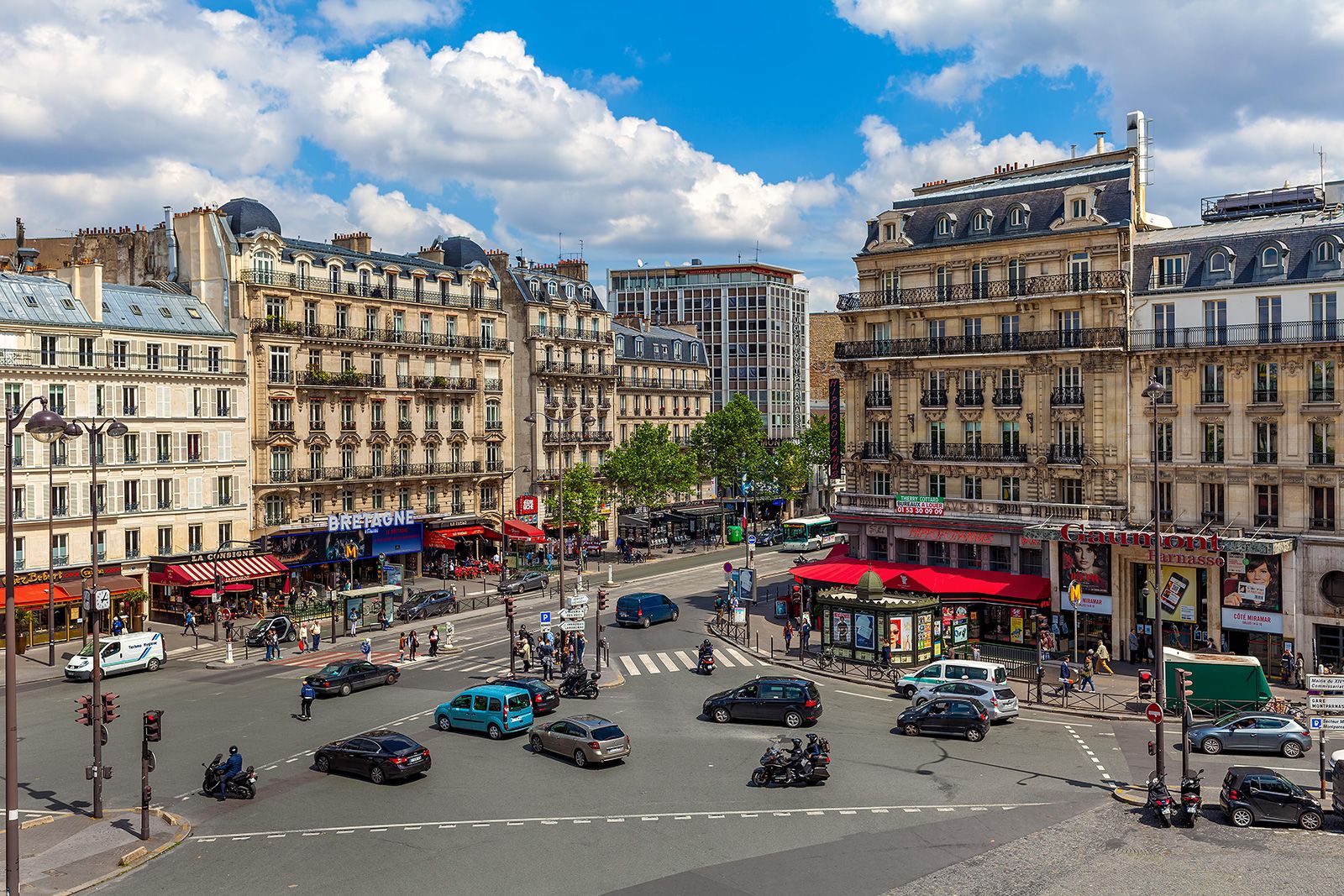 The most visible part of Haussmann's legacy is the architectural style that bears his name: Haussmannian apartment buildings, the six-story, stone-façade structures that are ubiquitous throughout Paris and give the city its distinct, uniform aesthetic.
About a century later, Paris faced another identity crisis. Though the capital itself remained intact, World War II had left much of France in ruins. Redevelopment meant an opportunity to again modernize the country, this time by adding nationwide highways and new skyscrapers — as was being done in the United States and United Kingdom.
"On the ruins of the disaster of war, they wanted to build something completely new for a new generation," Virginie Picon-Lefebvre, a professor of architecture at the Ecole Nationale Superieure d'Architecture Paris-Belleville and expert in the capital's postwar architectural history, told CNN by phone.
Montparnasse, a neighbourhood in the south of Paris, was one of the first candidates for a large-scale urban renewal project in the city during its post-World War II economic boom.
The area had already undergone several transformations. In the 1920s, it was a Bohemian hotspot for writers and artists like Salvador Dali and Ernest Hemingway. But by the 1950s, it had become a squalid part of town marked by small alleys, condemned buildings and an overcrowded train station.
Though plans had already been drawn up for the tower, momentum gained steam following the founding of France's Fifth Republic and President Charles de Gaulle's return to power in 1958.
The goal was to build a modern neighborhood catering to a new generation of white-collar businessmen, filled with offices; new apartment buildings, a renovated train station, a highway to the new airport being built south of Paris — and Montparnasse Tower.