The developers behind Miami's glittering Waldorf Astoria supertall have unveiled the first look at the 1,049-foot tower's $50 million penthouse, one of the most expensive units to come to market in the city.
The six-bedroom, nine-bathroom property — which spans some 13,000 square feet — will sit at the top of the nine stacked cubes that make up the vertiginous building, situated on a waterfront stretch in downtown Miami. It's currently slated to be completed in 2027 by architect Carlos Ott and the firm Sieger Suarez.
Renderings of the penthouse's interior — designed by the firm BAMO — showcase a modern, airy unit with wraparound windows, enclosed balconies, recessed lighting and luxe marble finishes. Rooms include a private gym, spa, library and theater.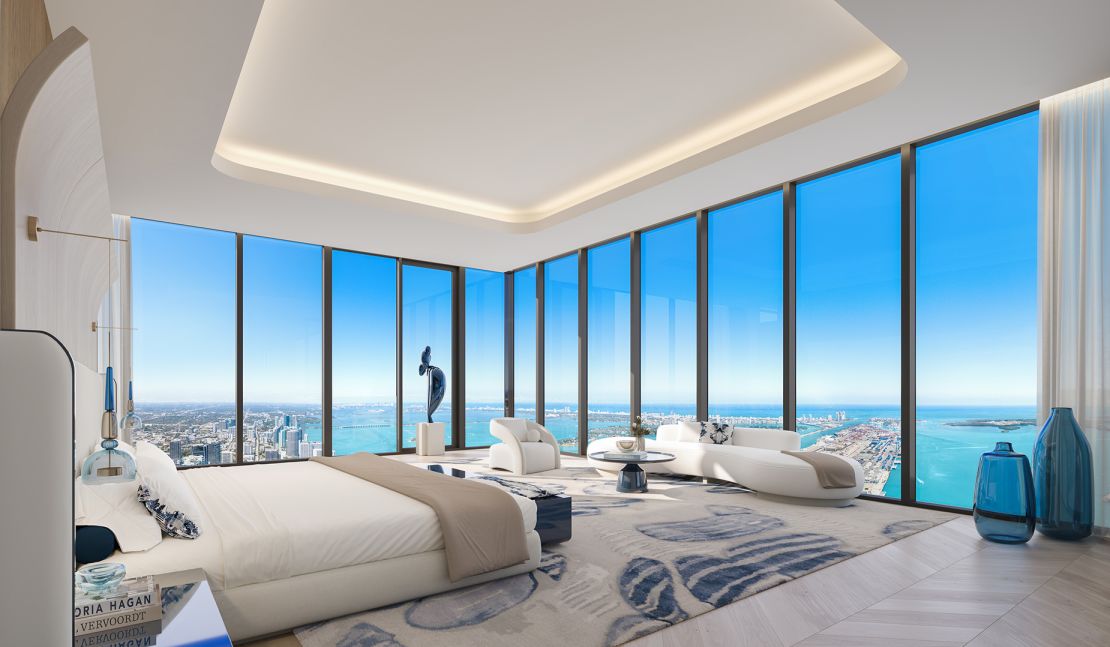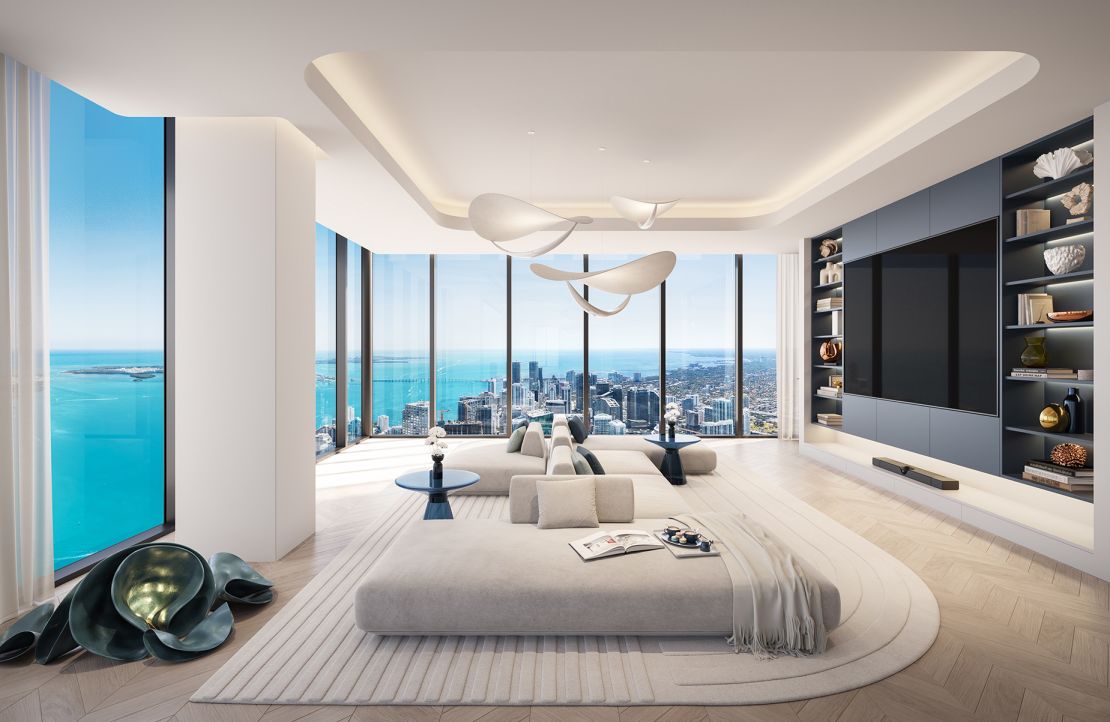 And, when it's completed, the penthouse will stand out in Miami's (currently) unobstructed sky. Though a number of skyscrapers are being built or have been proposed in the South Florida metropolis, the Waldorf Astoria Miami hopes to top out first.
"Even with the great skyscrapers of the world — in Dubai, Hong Kong, New York — there's a lot of towers," said Ryan Shear, managing partner of the building's developer, PMG. With the Waldorf Astoria Miami, he continued, "you get to be on top of a world-class city."
With that in mind, the team at BAMO worked with the theme of "transcendence" as they envisioned the building's interiors, explained principal designer Anne Wilkinson, which include the shared amenities of the building's 460 residences and 205 hotel rooms and suites.
The Waldorf Astoria brand is known for its mainstays: a grand clock in every location, for example, as well as Peacock Alley, a lounge in the historic Ne