Editor's Note: Sign up for Unlocking the World, CNN Travel's weekly newsletter. Get news about destinations opening, inspiration for future adventures, plus the latest in aviation, food and drink, where to stay and other travel developments.
Have you ever dreamed of giving it all up, leaving it all behind and hitting the road to escape all your responsibilities?
It sounds good, doesn't it? But it also sounds expensive. Or at least, it did sound expensive until now – because now a cruise company is launching a three-year, 130,000-mile, escape-your-daily-life cruise for a relatively affordable $30,000 per person per year.
Life at Sea Cruises has opened bookings for its three-year voyage on the MV Gemini, which sets sail from Istanbul on November 1.
Yes, November 1, 2023 – so you have eight months to get your passport, vaccinations and remote working abilities in order.
The company is promising to tick off 375 ports around the world, visiting 135 countries and all seven continents. The ship will cover more than 130,000 miles over the three years, taking in iconic sights from Rio de Janeiro's Christ the Redeemer statue and India's Taj Mahal, to Mexico's Chichen Itza, the pyramids of Giza, Machu Picchu and the Great Wall of China. It even slots in trips to 103 "tropical islands." Of those 375 ports, 208 will be overnight stops, giving you extra time in the destination.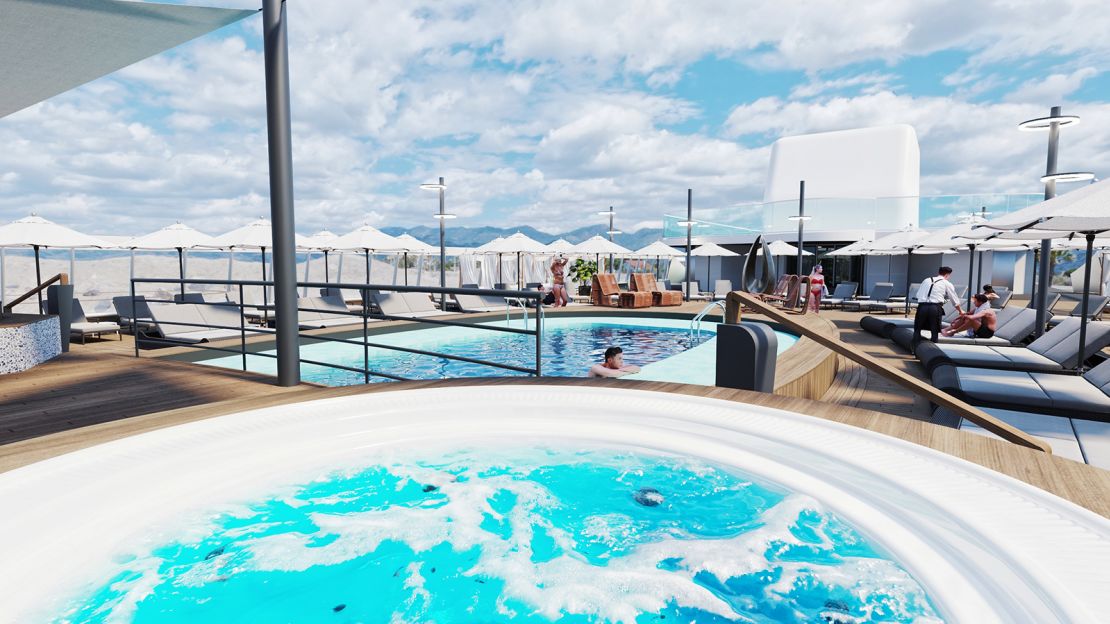 The company is a spin-off of Miray Cruises, which currently has the MV Gemini cruising around Turkey and Greece. The company has a 30-year history in the cruise industry. The MV Gemini will be overhauled for the voyage.
It has 400 cabins, with room for up to 1,074 passengers.
And because of the nature of the voyage, as well as traditional cruise ship amenities, restaurants and entertainment, the Gemini will also be kitted out with remote working facilities. The company promises a full-scale business center complete with meeting rooms, 14 offices, a business library and a lounge, presumably for your mid-shift coffee breaks. Access is free.
There will also be a round-the-clock hospital with free medical visits. The company also floats the possibility of "additional tax benefits when working as an international resident aboard the ship."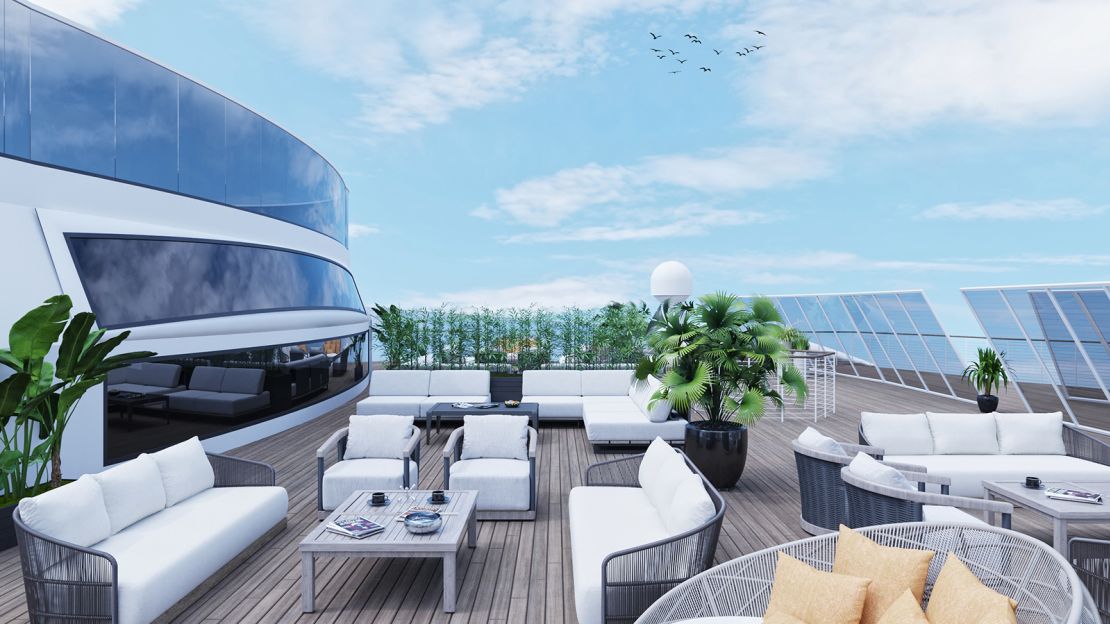 "Professionals need connectivity, the right amenities and the functionality to perform their jobs," Mikael Petterson, Life at Sea Cruises's managing director, said in a statement. "There is no other cruise that offers this sort of flexibility to their customers."
Cabins run the gamut from 130 square feet "Virtual Inside" staterooms – which start at $29,999 per person per year, coming out at $179,994 for the three-year trip for two people – to Balcony Suites, which are double the size and go up to $109,999 per person. The cheapest outdoor cabin costs $36,999 per person.
Passengers must sign up for all three years, though the company is launching a matchmaking scheme, where passengers will be allowed to "share" a cabin with someone else, dipping in and out of the itinerary. For instance, two couples could buy one cabin for the entire trip, and then divide up the travel between them.
Single travelers get a discount of 15% on the double occupancy rate. A minimum down payment of $45,000 is required.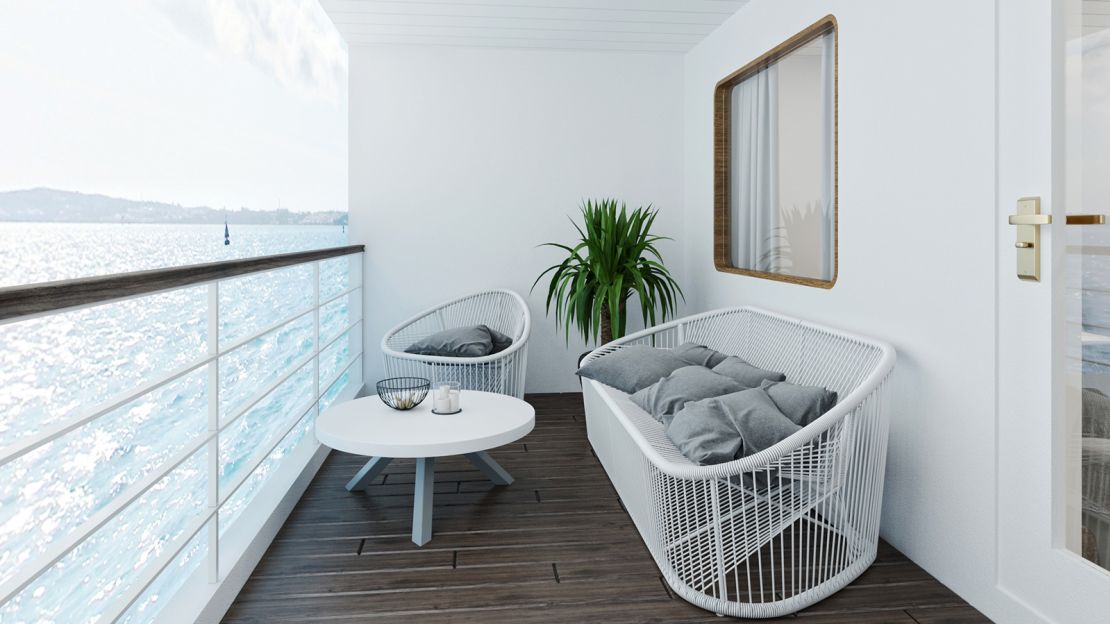 Beyond the business center, there'll be plenty to keep you busy: a sundeck and swimming pool, wellness center, auditorium and "multiple dining options," though the full details have yet to be revealed. Onboard instructors will be on hand to teach dance and music, and there will even be singles mixers for those traveling alone. Want to shape up first? There'll be a gym and salon onboard too.
Highlights include Christmas in Brazil and New Year in Argentina. The ship will loop all the way around South America (hopping south to Antarctica), island-hop around the Caribbean and take in both coasts of Central America, then go up the west coast of North America, crossing over to Hawaii.
Stops in Asia include Japan (12 stops), South Korea (including Jeju island) and China. It also takes in most of the classic Southeast Asia destinations, from Bali, Da Nang in Vietnam and the Cambodian coast to Bangkok, Singapore and Kuala Lumpur.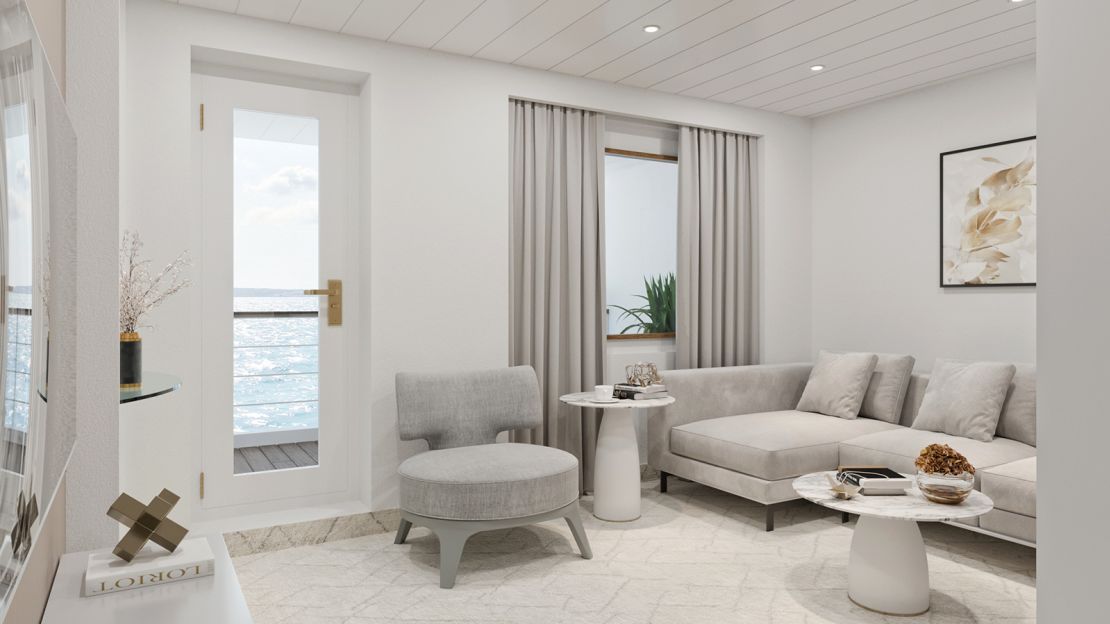 It'll loop Australia, New Zealand and island-hop through the South Pacific; journey round India and Sri Lanka; then visit the Maldives and Seychelles before crossing west to Africa, hitting the continent at Zanzibar and then looping down to Cape Town and up the west coast of Africa – with quick dips west to islands including St. Helena, the Canaries and Madeira.
It also sails round the Mediterranean and Northern Europe.
Just one word of warning: You'd need not just a cruise ship but a time machine to visit some of the stops listed on its "13 wonders of the world" list, which includes places like the Lighthouse of Alexandria, the Colossus of Rhodes, the Temple of Artemis at Ephesus and the statue of Zeus at Olympia – all of which were destroyed in antiquity.
However, the cruise also includes free high-speed Wi-Fi, which should make up for any disappointment. Cruisers will also be able to have family and friends on board to visit, for free. The long list of what's included in the trip also includes alcohol at dinner plus soft drinks, juice, tea and coffee all day, laundry, port fees and housekeeping. All meals are also included.
Correction: An earlier version of this story misstated the size of the cabins.