Story highlights
Boeing's upcoming 777X airliner family to have gigantic, folding wings designed to save fuel
The first model, the 777-9X, will be the world's biggest twin-engine jetliner
It's expected to begin service in 2020; capacity: 400-plus passengers; range: 8,700 miles
Big rumblings are going on at America's airplane capital – the Boeing Co. aircraft factory north of Seattle.
Engineers are moving forward with building the world's biggest twin-engine jetliner.
They're calling it the 777-9X, the first aircraft of the 777X family.
For air travelers and aviation enthusiasts, there's a lot to be excited about.
For one thing, there's the wing: It's big.
It's so big, in fact, they had to fold it.
Specifically, the 777-9X will have hinges on its wingtips. The hinges will fold up, allowing the plane to shorten its wingspan when it's rolling across airport taxiways.
It will be the first design of its kind on any commercial airliner, Boeing says.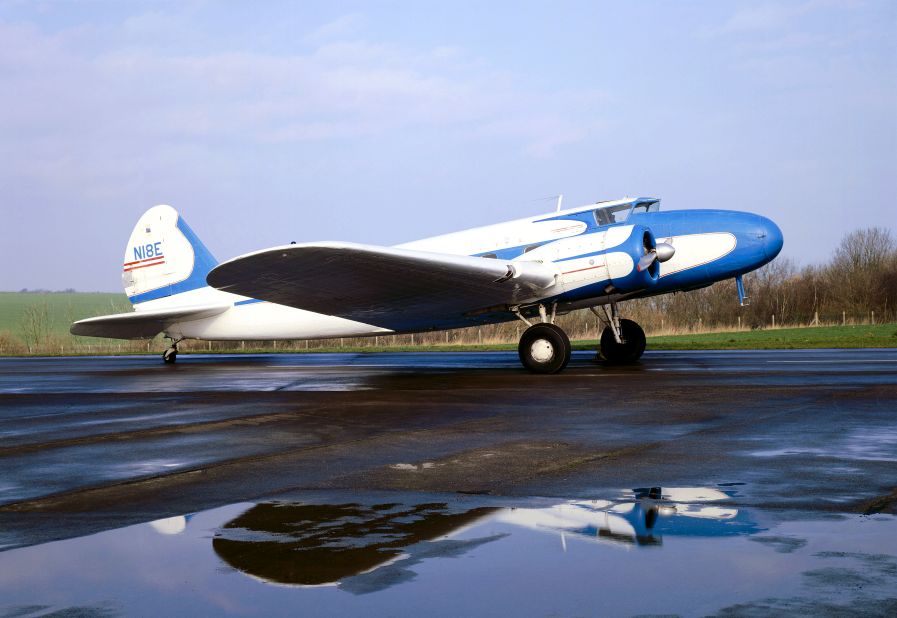 Boeing through the ages: A retrospective
The plane will have the widest wingspan of any aircraft in the company's 99-year history: 235 feet, 5 inches (71.8 meters).
To put it another way: It's wider than four 53-foot (16-meter) semi-truck trailers parked end to end.
The hinged wingtips alone will measure 12 feet. Locking pins will prevent them from folding during flight, Boeing tells CNN.
Prototype testing is expected to get underway soon, Boeing says.
During testing, engineers plan to fine-tune and try to perfect the final design.
These giant wings will give the airliner extra lift, like a giant sailplane glider.
They'll help the plane save an overall 12% more fuel than the Airbus A350, Boeing says.
Initial versions of the 777 have been flying since the mid-1990s, and the 777X has been in the pipeline for two years already.
But the buzz got louder last week when Boeing announced it finalized a basic design.
Digital cheers popped up all over Twitter and Facebook.
"The inside is amazing," Rohan Gosh tweeted.
Twitter user Andres Vallekas expressed his delight with three hearts.
Bigger windows, wider cabins
Like the wings, the plane's cabin also will be big, Boeing says.
The 777-9X will seat at least 400 passengers. That's 34 more than the 777-9X's competitor – the Airbus A350-1000 – which holds 366 in a typical three-class configuration.
The 777-9X cabin will be 16 inches (40 centimeters) wider than the A350-1000, Boeing says, allowing economy-class seat widths up to 18 inches (46 centimeters).
Typical airline seat widths range from 17 to 18.5 inches (43 to 47 centimeters).
What else might grab air travelers? The window seats.
The 777-9X's windows will be 15% larger than competing airliners, Boeing says.
The windows will be placed at a height that will be eye level for most passengers.
BOEING 777-9X
Engines: Two Aisles: TwoTypical seating: 400 passengersCabin width: 5.97 meters (236 inches)Wingspan (extended): 71.8 meters (235 feet, 5 inches) Wingspan (on ground): 64.8 meters (212 feet, 8 inches)Length: 76.7 meters (251 feet, 9 inches)Range: 14,075 kilometers (8,746 miles)Expected to begin service: 2020List price: $400 million
Source: Boeing Co.
Boeing is hinting about other passenger goodies on the 777X, such as new lighting and "enhanced architecture" for the cabin's interior design.
Airlines will have options to configure each passenger class differently.
Each class could have unique overhead ceiling and stow bins, for example, that would "create the feeling of separate and distinct cabins," Boeing says.
What's powering this new plane?
Thrust comes courtesy of two fuel-sipping GE9X jet engines.
Amazingly, the engines' fuel nozzle tips will be created via a process called additive manufacturing – aka 3-D printing.
See how engineers "print" airliner engine parts
Although the fuselage will be made of aluminum, the wings will consist of a strong, yet super bendy material that's driving the future of aviation: carbon-fiber reinforced polymer.
Basically you could call it super plastic.
This is the same stuff that allowed Boeing's innovative twin-engine 787 Dreamliner to fly farther on less fuel when it first entered service in 2011.
"We've learned from that, and we're taking applying it to the wings on this new plane," Boeing spokesman Scott Lefeber says.
These wings are baked
Boeing plans to bake portions of the 777-9X in a sort of kitchen.
What's on the menu? Wings.
It's a huge, 1.3 million-square-foot facility under construction near the company's longstanding factory in Everett, Washington.
Inside, Boeing plans to use three giant ovens called autoclaves to pressure-bake the 777X wings at temperatures up to about 350 degrees Fahrenheit (177 degrees Celsius).
"An easy way to understand it is, you're baking the material so it forms to the strength and characteristics that you want," Lefeber says.
After the wings are baked, they'll be moved to Boeing's nearby plant for final assembly.
So, if the wings are made from carbon-fiber reinforced plastic, why not make the 777X fuselage out of the stuff, too?
Short answer: A carbon-fiber composite fuselage would have added much more time to the development process, Boeing says.
With the 777X, Boeing says it wants to maintain the reliability of today's 777 while improving its economic profile and delivering it at a time when airlines "need it most."
Production is expected to begin in 2017.
The first 777X could enter service as soon as 2020.
Six airlines have placed orders for 320 777Xs, Boeing says, including Emirates, All Nippon Airways and Lufthansa. No U.S.-based carriers are among the six.
AIRBUS A350-1000
Engines: Two Aisles: TwoTypical seating: 366 passengersCabin width: 5.61 meters (220 inches)Wingspan: 64.75 meters (212.4 feet)Length: 73.78 meters (242 feet)Range: 14,800 kilometers (9,196 miles)Expected to begin service: 2017List price: $340.7 million
Source: Airbus
Boeing's new X family is part of an engineering revolution that's allowing jetliners with only two engines to fly many of the same global routes as bigger, fuel-guzzling four-engine airliners such as the 747 and the Airbus A380 Super Jumbo.
The range of the 777-9X is expected to reach beyond 14,000 kilometers (8,699 miles).
That's roughly the distance between Dubai, United Arab Emirates, and Panama.
The trend has triggered speculation about the future of four-engine airliners.
More new planes coming
New single-aisle airliners are in the works, too.
Carriers will need more than 22,000 single-aisle planes in the next two decades, according to studies by both Boeing and Airbus.
Aircraft companies have new planes in the pipeline, including Boeing's 737 MAX, the Airbus A330neo and Bombardier's C Series, which the Canadian company called "the first all-new designed, single-aisle aircraft that the industry has seen in over 25 years."
These projects, along with the 777X family, demonstrate that fast-developing technology is pushing the capabilities of the aviation industry forward and changing the way humans travel across the planet.