As Denmark's "second city," Aarhus is used to Copenhagen grabbing all the attention. But over the past few years, Aarhus has emerged from the capital's shadow, garnering a reputation among travelers as an exciting alternative for a Danish city break.
Aarhus, the country's second-largest city, is located on the east coast of the Jutland peninsula, about 115 miles northwest of the capital, Copenhagen. With its mix of world-class cuisine, impressive art galleries, attractive architecture and laid-back atmosphere, Aarhus is coming into its own.
Food has been one of the main drivers behind the city's recent emergence as a tourist destination. A clutch of Michelin-starred restaurants, informal bistros and a burgeoning street food scene are all contributing factors to its rightful spot on the foodie map.
In February 2019, the city hosted the Michelin Nordic Guide ceremony for the first time, further cementing its reputation as a top gastronomic city.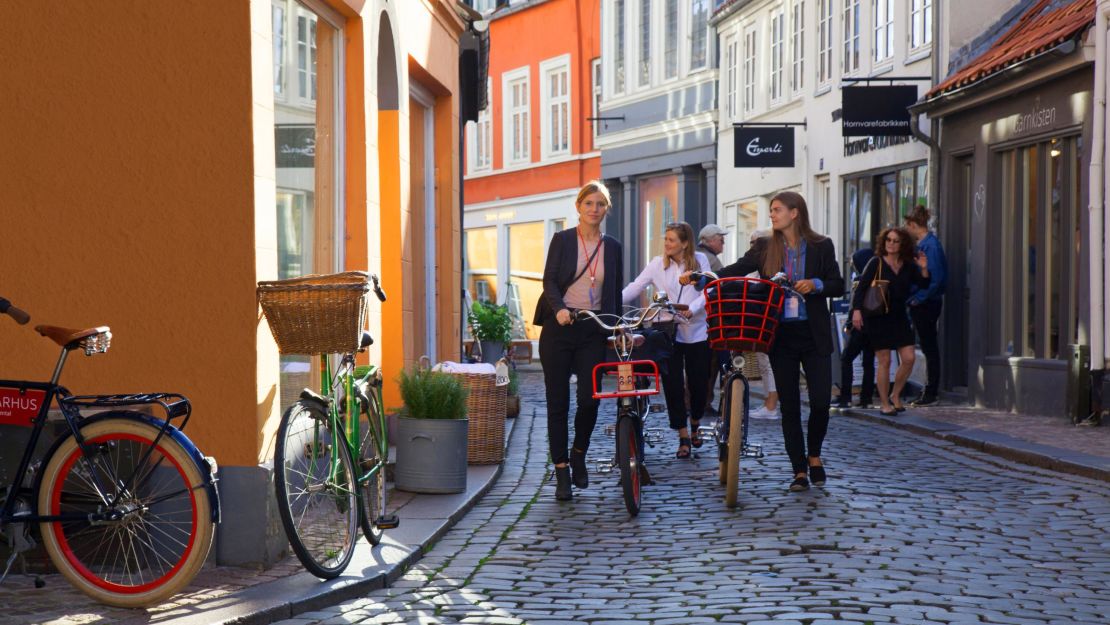 Aarhus is relatively small, with a population of just under 350,000, and can easily be explored on foot for the most part, with many of the attractions, shops and restaurants confined to a small central area.
Its manageable size combined with its relaxed vibe makes Aarhus an excellent weekend city break destination or a great addition to a Copenhagen trip, being only three hours away by train.
Food and drink
Substans
Substans is one of Aarhus' most famous restaurants, having held a Michelin star since 2015. It's set to move location to the new harbor-side Aarhus Ø development in 2020, but for now it's still serving elegant Nordic-style cuisine from its original home in the Latin Quarter.
There is no à la carte menu at Substans, with diners instead choosing one of two multi-course tasting menus, the "Big" (12 courses) or the "Not So Big" (nine courses), which certainly keeps things simple.
The cooking is anything but simple, however, with technical, precise dishes that include thinly sliced scallop dressed with lovage oil and lightly fried pine needles, and pork with onions, a crisp kale leaf and finished with a zesty green tarragon cream.
Restaurant Substans, Frederiksgade 74, 8000, +45 86 23 04 01
Ghrelin