Most of the time, headlines about Afghanistan are ringed with tragedy: food shortages, orphaned children, and even executions.
Since the Taliban took full control of the country in 2021, the humanitarian situation there has deteriorated, as economic and diplomatic isolation does little to alleviate strife caused by human rights abuses perpetrated by the country's new rulers.
Yet daily life goes on.
Now experiencing their first significant pause in conflict for decades, Kabul and other towns continue to bustle with commerce. Shops and restaurants are still open. Battered autos throng the roads. Electricity is in short supply, but generators keep lights on in hotels and the homes of those who can afford them.
And while many outsiders might be under the impression that Afghanistan is sealed off, that isn't entirely the case. Its airports and border crossings are open – and despite advice from multiple governments to avoid the country, some bold travelers are making trips to see what it's like.
For travel vlogger Kristijan Iličić, the opportunity to be a tourist in Afghanistan was too interesting to turn down.
He'd visited the country in 2020 and had remained in touch with some of the people he met there, but the departure of American forces and the return to Taliban rule in 2021 made him curious about what had changed since his initial trip.
"I wanted to see how some of my friends are coping now under Taliban rule," Iličić told CNN.
The reality is that many aren't coping.
The United Nations estimates that some 22 million people – around half the population – need urgent food aid after the worst winter in 15 years. The Taliban has all but erased women from public life, recently banning them from working in non-governmental organizations (NGOs), which has limited help in some places.
Arash Azizzada, co-director of the nonprofit Afghans For A Better Tomorrow, says while travelers may be curious about the country, their presence could serve the interests of the Taliban more than the people.
"The Taliban regime is a pariah around the globe and desperate for any kind of positive media or positive portrayal of what is a brutal and disastrous reign," says Azizzada, who is Afghan American.
He believes that foreign vloggers and influencers who go to Afghanistan under the current regime are participating in "atrocity tourism."
"At best, these travel vloggers who visit Afghanistan are clueless and naive," says Azizzada. "At worst, they are useful idiots whose opportunism helps whitewash the Taliban's awful crimes."
Going to a 'no go' country
For those intent on going, the biggest hub for international flights in and out of Afghanistan is the United Arab Emirates: There are 16 flights a week to Kabul International Airport from Dubai and another three from Abu Dhabi.
Beyond that, there are direct flights from Istanbul, Turkey, as well as from the Pakistani capital of Islamabad and from Jeddah, Saudi Arabia. Land borders with Uzbekistan, Iran and Tajikistan are also open.
However, travelers can't simply turn up at the airport and get on a plane. Citizens of most Western countries need a tourist visa and there are fewer Afghan embassies around the world than there were two years ago.
Iličić, who is Croatian, said he was able to obtain a visa within 24 hours at a cost of $500 at the Afghan embassy in Dubai.
And there's more to consider than just getting a visa. While the Taliban have brought relative peace to Afghanistan, there are still security issues, with regular attacks claimed by the terror group ISIS.
As international sanctions bite, famine, collapsing healthcare and worsening sanitation bring their own consequences, as do the frequent natural disasters that blight the country.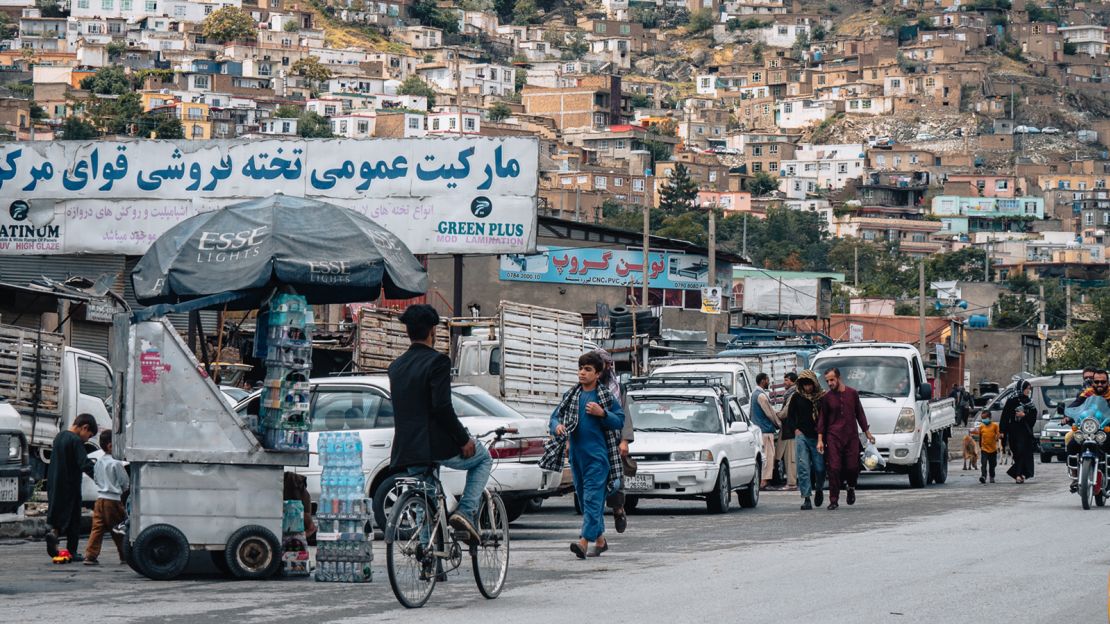 Travelers who do choose to go to Afghanistan may not be supported by their home country if something goes wrong or they need help.
The United States closed its Kabul embassy in August 2021 and a Level Four: Do Not Travel tourism advisory remains in place.