A tiny island that inspired legendary crime novelist Agatha Christie has gone up for sale, complete with its own Art Deco hotel and helipad.
Burgh Island, located just off the coast of Britain's south-westerly county of Devon, is on the market for "offers in excess of £15m" ($18.9 million), according to real estate agent Knight Frank.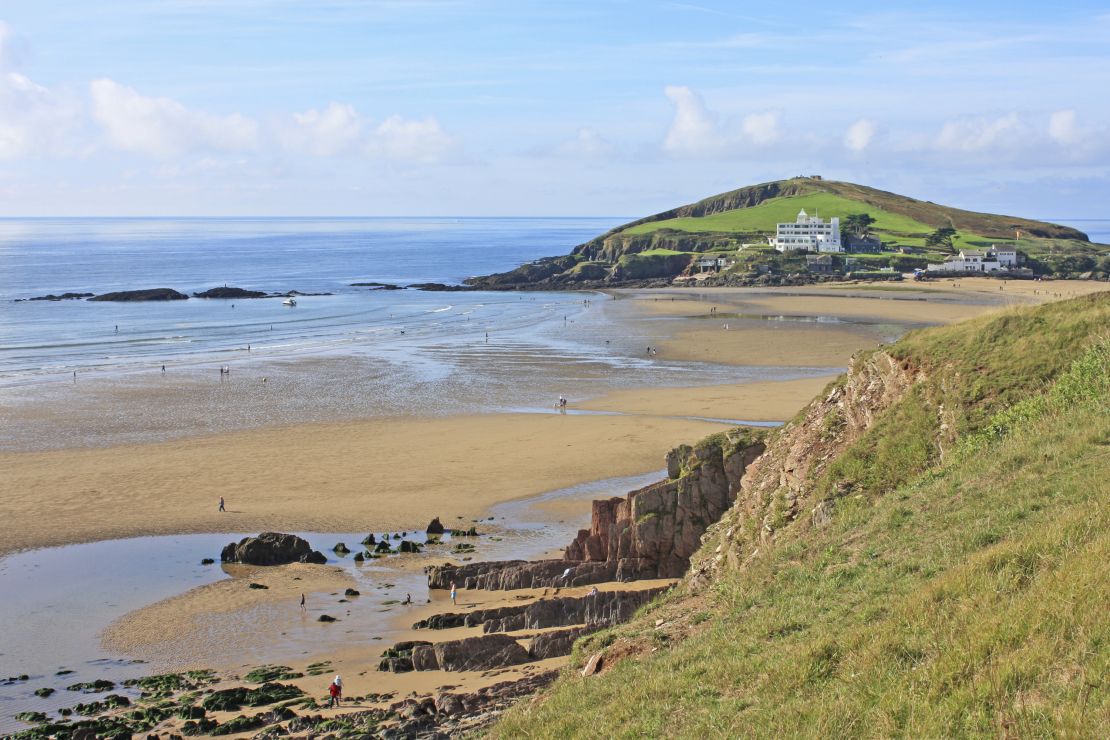 The sandy tidal island, situated 18 miles from the port city of Plymouth, was where Christie wrote two of her best-known works, "And Then There Were None" and "Evil Under the Sun."
In the first, adapted as a TV miniseries starring Charles Dance in 2015, 10 strangers are invited to a mysterious island, where they are killed off one by one. The second sees Christie's mustache-twiddling Belgian detective, Hercule Poirot, investigate a murder on a Devon island.
Burgh Island's official Twitter account describes the hotel as "home to the romantic ghosts of times past" with "infinite sea views, complete privacy with unbeatable #blacktieglam."
The 25-bedroom hotel, set within 21 acres, has been fully restored to be "one of the finest examples of working Art Deco architecture in Europe," according to the agent.
For those not arriving by helicopter, the island is accessible by foot or car at low tide, or by a sea tractor at high tide.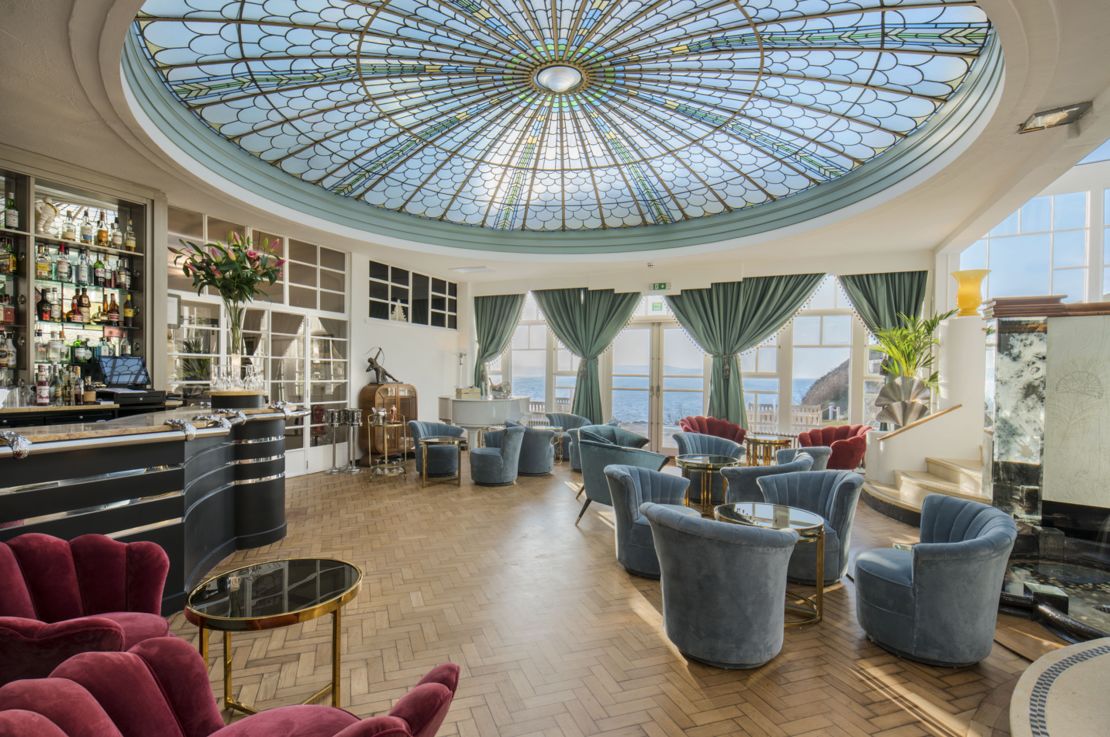 The rooms and suites are named after former guests, among them "Agatha's beach house." Nestled against the island's rock face, the beach house was originally built in the 1930s as a retreat for the writer. Nowadays, it has its own outdoor hot tub.
The hotel features a mermaid pool – a naturally enclosed body of sea water – a billiard room, sauna and treatment room and numerous bars and restaurants, as well as staff accommodation.
It also has planning approval for works to add 12 more guest bedrooms and 13 staff bedrooms.
Also on the island – and included in the sale – is The Pilchard Inn, a 14th-century tavern that originally served the fishermen who lived on the island and nearby mainland.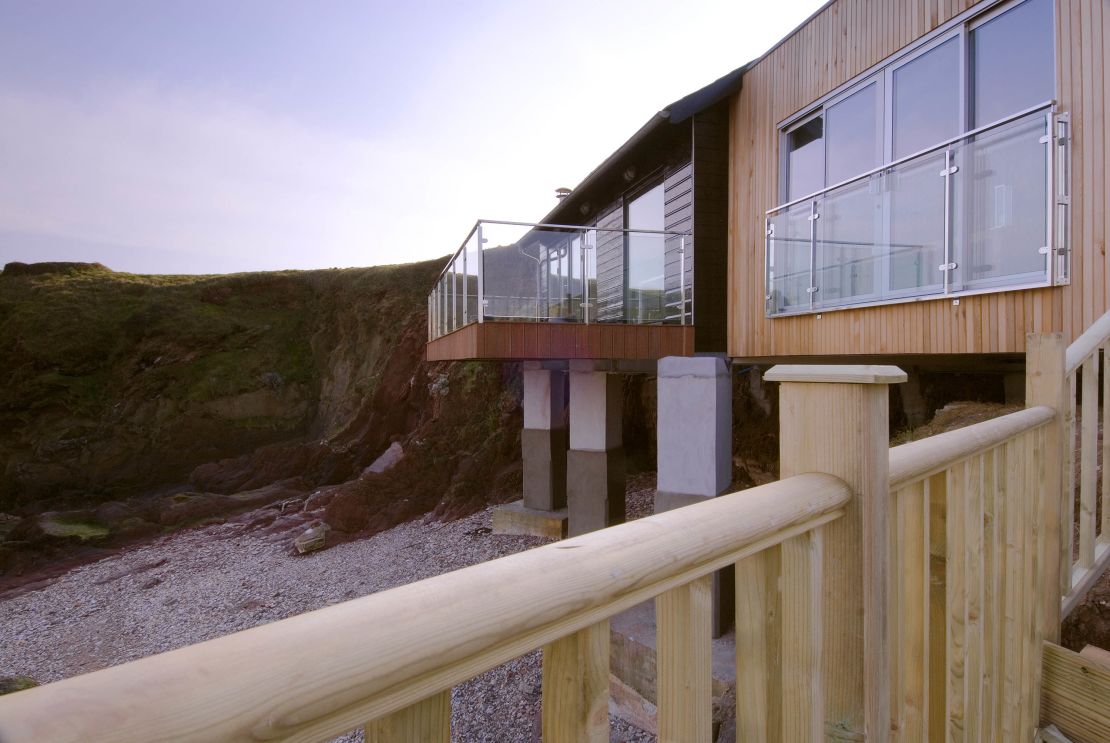 Over the years, Burgh has been a popular escape for the rich and famous.
Back in the 1890s, music hall star George H. Chirgwin built a wooden house on the island, where he would throw weekend parties for his guests.
In 1927, it was sold to film producer Archibald Nettlefold, who went on to build a more substantial hotel in the Art Deco style fashionable at the time.
The hotel was one of the most popular in the area during the 1930s, though during World War II it was transformed into a recovery center for wounded Royal Air Force personnel.
According to the hotel's website, Christie made it her second home. Playwright and songwriter Noël Coward was among the host of other famous guests, originally checking in for three days, but staying for three weeks.
US President Dwight D. Eisenhower is rumored to have met with British Prime Minister Winston Churchill at the hotel before D-Day. Other well-known guests have included the Beatles and former British King Edward VIII and his American wife, Wallis Simpson.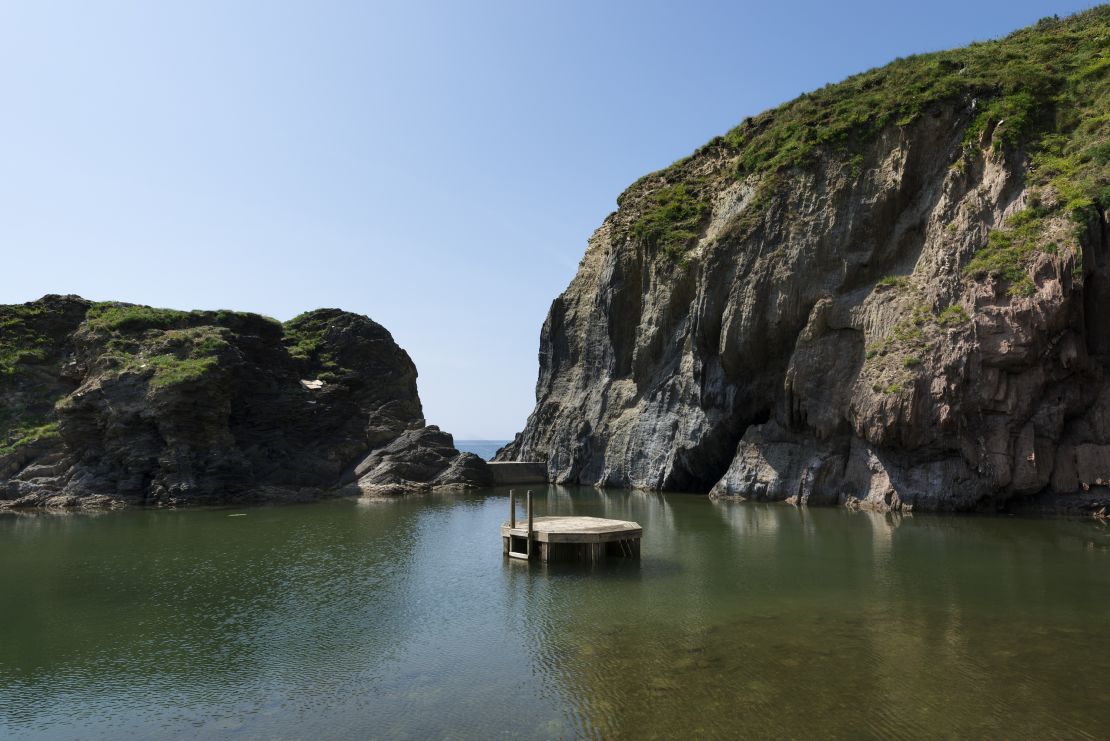 Matthew Smith, partner in the Hotel Agency team at Knight Frank, said in a press release that "it is rare for a hotel of such character and heritage to come to the open market."
He added: "Burgh Island Hotel is a stunning example of Art Deco architecture, it's steeped in amazing history and provides guests with a sophisticated and unique experience."
In a statement emailed to CNN, Burgh Island's owner, Giles Fuchs, who oversaw an extensive renovation of the hotel, said:
"Having watched the hotel be reborn, survive the pandemic, and continue as a wild and beautiful oasis for visitors from across the world, I believe now is the time for me to step aside and allow a new chapter to emerge for Burgh. The sale includes the 14th-century Pilchard Inn as well as the hotel, which remains an important part of Devon's history and I am excited to see what the future holds for this much-loved property."