Story highlights
Travelers can avoid Spirit Airlines $100 fee by paying for bags when booking flight online
Airlines will make estimated $36 billion this year through ancillary fees for bags, other services
Fees for credit card usage, extra leg room and window or aisle seats are likely to continue
Don't simply saunter up to the boarding gate at a Spirit Airlines flight and think you can carry on your luggage for free.
That'll cost you $100 starting Tuesday.
While discount carrier Spirit Airlines makes customers pay for most carry-on and checked luggage, its customers could pay up to $100 to bring their bags if they forget to pay in advance
The airline has raised other fees as well. Carry-on baggage is now $35 if purchased during online booking ($25 for members of the airline's fare club) and $50 if purchased at the airport kiosk.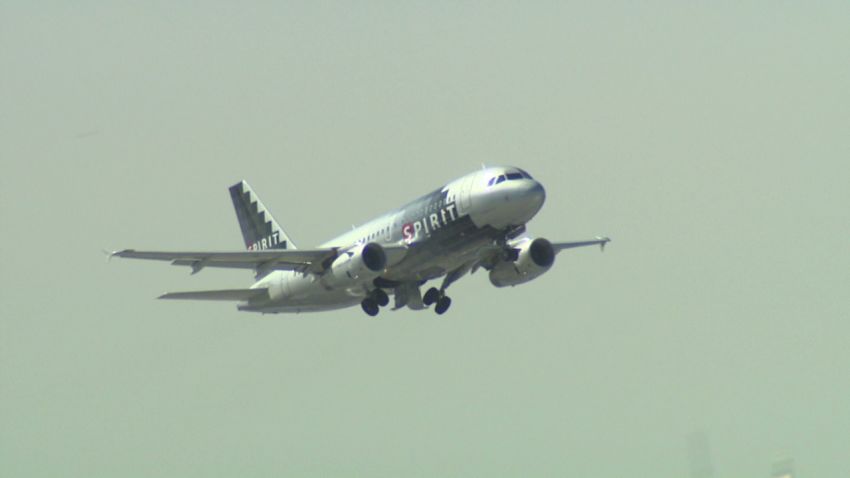 Outrage over $100 carry-on bag fee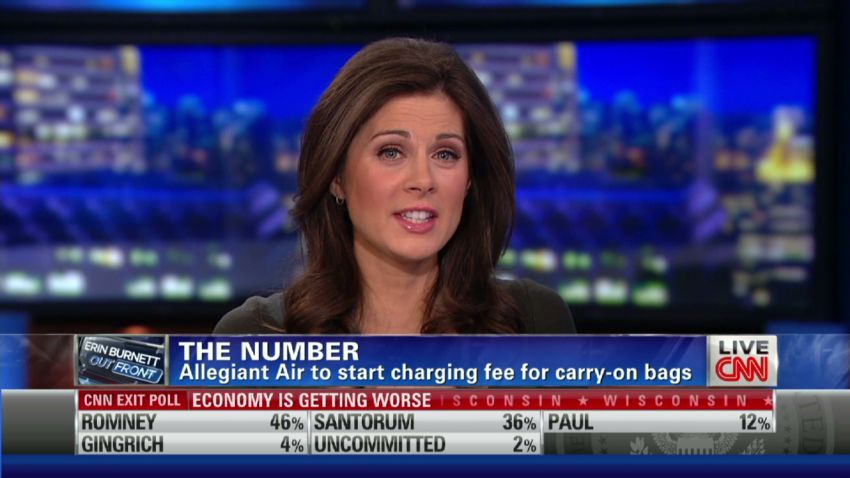 Airlines making billions on bags
Your first checked bag now costs $30 if paid during online booking ($20 for fare club member), increases to $45 if purchased at the airport kiosk and increases to $100 if you check it at the gate.
You can still carry a purse, briefcase or other small personal item for free.
"Our goal is for no customer ever to pay the $100 fee," said Spirit Chief Operating Officer Tony Lefebvre in a statement. "By planning ahead and paying for bags before getting to the boarding gate, our customers are saving time at the airport and speeding up the boarding process. When our customers choose these time-saving, self-service options, our costs go down, and we can pass those savings along to our customers."
Airlines making billions from fees

Spirit's fees may seem extreme to some passengers, but most airlines seem to be making money from charging for services beyond the basic ride they provide. Additional revenue is generated by "a la carte" services such as snacks, preferred seating, luggage fees, commissions for hotel bookings and frequent flier mile sales to partners.
Airline ancillary revenue is projected to reach $36.1 billion worldwide this year, according to the Amadeus Worldwide Estimate of Ancillary Revenue, an increase of 11.3% over last year. That $36.1 billion is 5.4% of global airline revenues of $667 billion.
"As far as fees are concerned, airlines' attitude is, 'the more, the merrier,' " said Douglas Quinby, PhoCusWright's senior director of research. "Travelers who don't have enough mileage status to enjoy any exemptions should plan for some extra spending when planning their travel, especially if they are traveling during peak times around Thanksgiving and Christmas, when overhead bin space will be hard to come by."
Websites such as Kayak, Airfarewatchdog and FareCompare have convenient tables so travelers can plan in advance to some extent, Quinby added.
Fees for 'extras' likely to continue
Will passengers see more fees in 2013? There's no end to the creativity of airlines to charge separate fees for things that used to be included in the price of a ticket, according to George Hobica, founder of Airfarewatchdog.com.
Allegiant now gives a discount for paying with a debit card versus a credit card, and Virgin America has charged an extra $20 on some flights for seats closer to the front of the plane with early boarding, wrote Hobica in an e-mail. "We might even see fees scaled by distance flown. If these fees are really about fuel consumption, why should a checked bag flown 300 miles cost the same as one flown 2,500 miles?
"We may also see penalties – er, fees – for passengers who don't print their boarding passes, pay baggage fees and check in online before arriving at the airport," Hobica wrote. "Want to deal with a human at the airport? You'll pay for that. There's no end to the imagination when it comes to new and 'improved' fee structures."