It's the annual announcement every nervous flier awaits with interest: AirlineRatings.com's safest airline award.
This year the aviation analyst named 20 leading carriers as the world's best at ensuring passenger protection.
And, for the fourth year in succession, the Australia-based website says Australian carrier Qantas leads the 425 airlines it monitors when it comes to aviation safety.
AirlineRatings.com, which launched its annual listing in 2013, says Qantas "remains the standout in safety enhancements and operational excellence" with no recorded fatalities since the advent of jet travel.
Completing the top 20 in alphabetical order are: Air New Zealand, Alaska Airlines, All Nippon Airways, British Airways, Cathay Pacific Airways, Delta Air Lines, Etihad Airways, EVA Air, Finnair, Hawaiian Airlines, Japan Airlines, KLM, Lufthansa, Scandinavian Airline System, Singapore Airlines, Swiss, United Airlines, Virgin Atlantic and Virgin Australia.
Standout in safety
"Our top 20 safest airlines are always at the forefront of safety innovation, operational excellence and the launching of new more advanced aircraft," says AirlineRatings.com editor Geoffrey Thomas. "These airlines are always a byword for excellence in the safety space.
"However there is no question amongst the editors that Qantas remains a standout in safety enhancements and best practice."
The organization also named its top 10 low-cost airlines for 2016.
These are, in alphabetical order: Aer Lingus, Flybe, HK Express, Jetblue, Jetstar Australia, Thomas Cook, TUI Fly, Virgin America, Volaris and Westjet.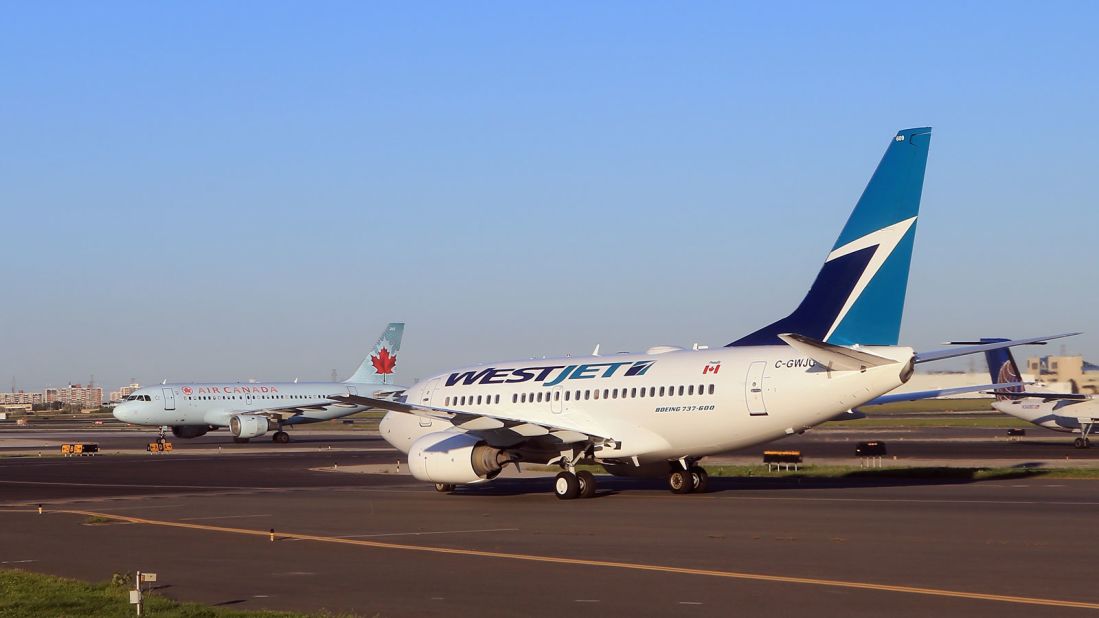 AirlineRatings.com safest low-cost carriers for 2016
AirlineRatings.com's rating system takes into account audits from aviation's governing bodies and lead associations as well as government audits and the airlines' fatality records.
It also examines airlines' operational histories, incident records and operational excellence.
The awards follow another troubling year for aviation with two significant disasters reigniting security issues and concerns over the mental well-being of aircraft pilots.
AirlineRatings names 'most excellent' airlines for 2016
Safer year for aviation
In March, an Airbus A320-211 operated by budget carrier Germanwings crashed into the French Alps killing all 150 people on board.
It later transpired that pilot Andreas Lubitz, who was identified as having suicidal tendencies, had caused the crash deliberately.
In August, 224 people were killed when a Russian Metrojet Airbus A321-231 broke apart shortly after takeoff from Sharm el-Sheikh International Airport in Egypt.
The disaster was claimed as a bomb attack by terror group ISIS. Investigations are still ongoing, but initial intelligence reports also pointed the finger at terrorism.
AirlineRatings.com points out that despite these incidents, 2015 was a safer year for aviation than the previous 12 months.
9 of the best attractions opening in 2016
Zero-star safety ratings
It cites Aviation-Safety.net data that tallies 16 air accidents with 560 fatalities – below the 10-year average and an improvement on 2014 when there were 21 fatal accidents with 986 fatalities.
"Balancing these numbers, the world's airlines carried a record 3.6 billion passengers on 29 million flights in 2015," it remarks.
"Flashback 50 years and there were a staggering 87 crashes killing 1,597 when airlines carried only 141 million passengers – 5% of today's number."
AirlineRatings.com says if an airline has a crash that involves the death of a passenger and/or crew members it will automatically lose a star from its safety-rating rankings for a period of 10 years.
It said 148 of the 407 airlines it surveyed have the top seven-star safety ranking, but almost 50 have just three stars or less.
It lists these as: Batik Air, Bluewing Airlines, Citilink, Kal-Star Aviation, Lion Air, Sriwijaya Air, TransNusa, Trigana Air Service, Wings Air and Xpress Air.