If everything had gone according to plan, they would probably never have met. But Mafalda Feliciano's original British Airways flight from Brazil was overbooked, so she was bumped on to another – and then fate played its hand.
Traveling with her sister and brother in law for a vacation in Egypt in September 2004, the group was re-routed via London.
After they lost their original seats, Feliciano ended up on her own, in the middle of a row, between two strangers.
By her own accounts, Feliciano, a then-37-year-old medical physicist from Brazil, is naturally shy and introverted. She had no intention of making conversation with the passengers on either side of her. Instead, she settled in for a quiet flight across Europe.
About two hours into the journey, bored of napping, Feliciano went to turn on the inflight entertainment. She reached for what she thought was her remote, built into the armrest, and hit the on-button.
It was the wrong remote. She'd accidentally turned off the screen belonging to the guy in the window seat next to her.
"He was like, 'Excuse me, but I was watching a movie and you just stopped my movie," she recalls. Embarrassed, Feliciano apologized. "Oh, I'm sorry, sir," she said.
Laughing at the formality of her apology, he replied: "I haven't been knighted by the Queen."
They started talking.
The window seat passenger was Sameer Sah, a 38-year-old, Indian-born Londoner who worked for an international charity. He was a frequent BA flier and – as he jokingly puts it – "basically threw a tantrum at the airport and said, 'No, I want a window seat.'"
It was kind of his fault that Feliciano and her family had ended up sat in different rows.
He was traveling to Cairo for work, she was traveling for vacation. They spent the rest of the journey in deep discussion.
Sah was taken with Feliciano right away: "She was pretty," he says. He thought she looked much younger than her 37 years.
As for Feliciano, she wasn't fluent in English at the time, so not all his jokes landed, but she knew she enjoyed his company.
When the flight started to descend over Cairo, Sah hedged his bets. He asked Feliciano if she'd like to get dinner together during her week in Egypt.
Feliciano hesitated, she was keen, but this wasn't how she'd envisaged this vacation going.
She was recently divorced, and, in a strange coincidence, she'd actually met her first husband on an airplane, on an internal flight in Brazil.
What were the chances of another romance beginning in the air, and would this one work out?
Serendipitous meeting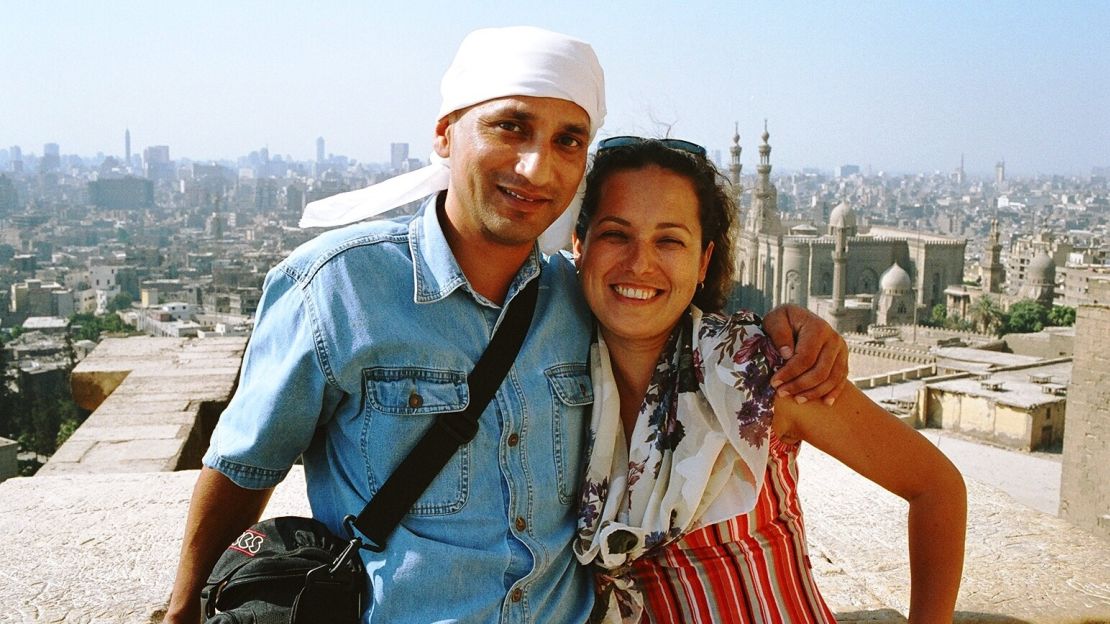 Right before Feliciano set out for her Egypt vacation, a friend had offered to do a tarot card reading.
Feliciano didn't believe in fate, or divination, but she indulged her friend anyway.
She recalls her friend shuffling the cards and then looking at her, knowingly.
"She said, 'The cards are telling me you're going to meet someone on this trip.'"
Feliciano just laughed in response. "I'm not going to meet anyone," she insisted.
Now here she was, making an unexpected connection on a flight before she'd even touched down in Cairo.
Feliciano agreed to dinner with Sah, but requested that her sister and brother-in-law accompany them.
She hastily explained the situation to her family when they were reunited at Cairo Airport.
"They were like, 'You just met him on the flight, but he's coming for dinner?' They were a bit shocked."
But the evening was a success. "We had a very good time, all of us together," says Feliciano.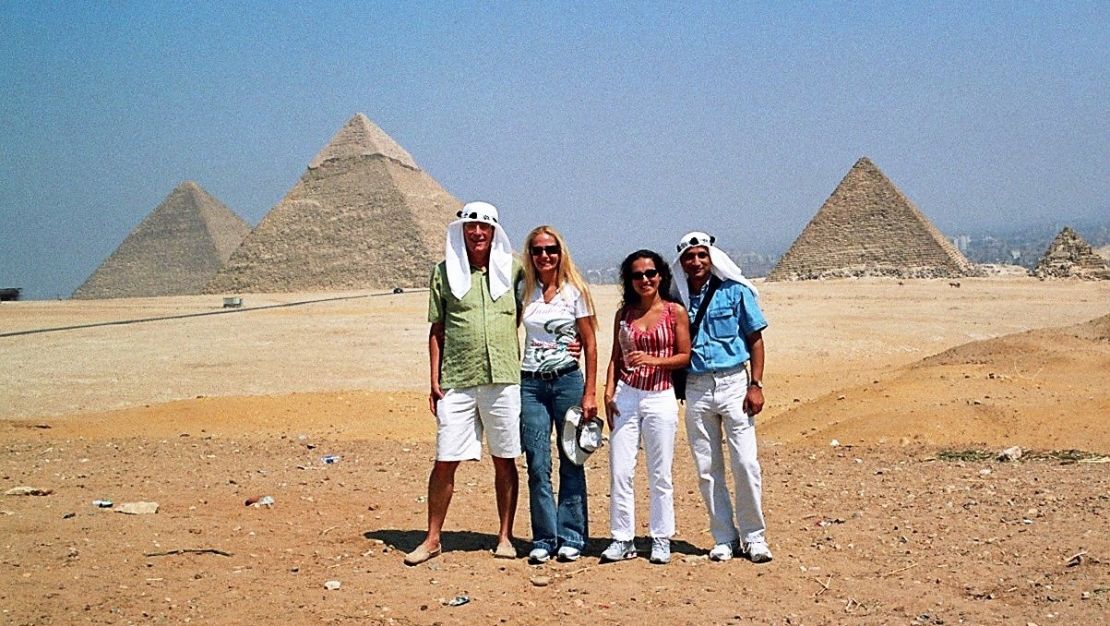 The group ended up spending most evenings together. Sah would work during the day and Feliciano spent her time touring the city's sites with her family.
Then, in the evening, the couple met for dinner – at first with Feliciano's sister and brother-in-law in tow, then later, on their own. They also did some sightseeing altogether, including to the pyramids of Giza.
The connection didn't fizzle out when the week ended. Feliciano and her family moved on to the next leg of their vacation in Istanbul, but she continued to chat to Sah on the phone most nights.
Before long, he visited her in Brazil and they decided to begin a long-distance relationsh