There's a certain nostalgia that clings to London's Soho; "it's not what it once was" is an almost constant refrain. Carnaby Street, famous for its nonconformist fashion in the Swinging Sixties, is now filled with chain stores. Many of the area's most insalubrious haunts are long gone, and in their place mostly restaurants, which come and go. The pace of change is rapid and not all change is bad.
The spirit of bohemia hasn't totally left Soho, however. There are still a few stalwarts going strong, even as they weather the aftershocks of the pandemic and high inflation in the UK. The situation has tested the mightiest of Soho institutions. After over 90 years of trading, beloved deli I Camisa only just escaped closure in January.
Facing the deli on Old Compton Street is an establishment that's older still. Algerian Coffee Stores opened in 1887 under the ownership of an Algerian national now remembered only as Mr. Hassan. It was subsequently sold to a Belgian in the 1920s, then to an Englishman in the 1940s. His daughter married an Italian, Paul Crocetta, whose daughters Marisa and Daniela manage the shop today. Despite the many nationalities stewarding the store, it has always retained its name.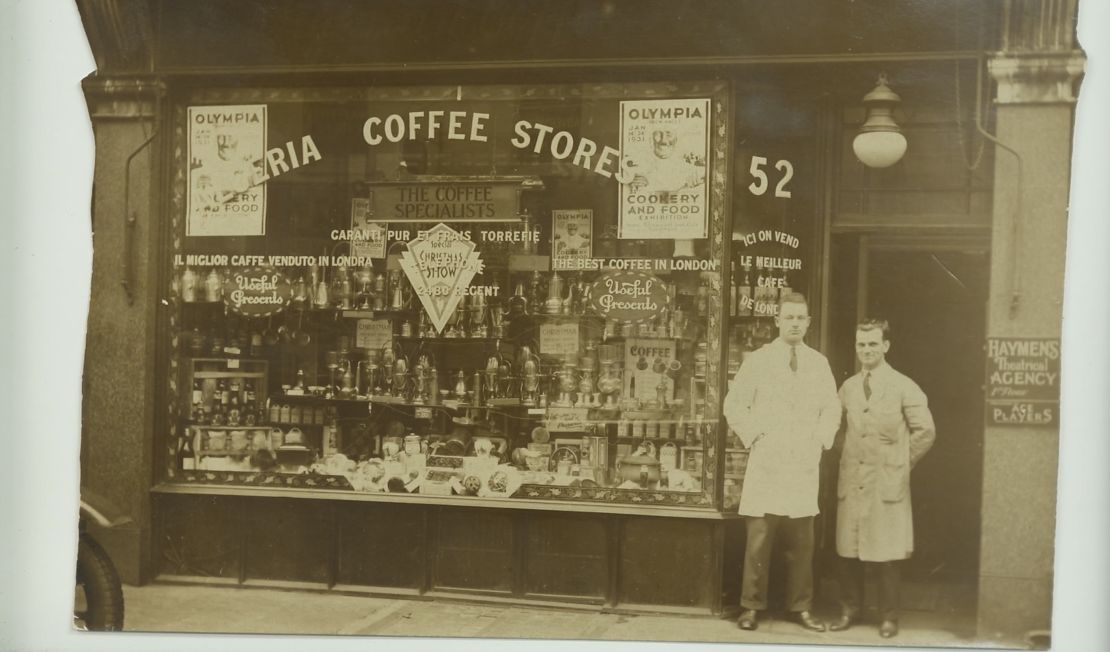 "I've been working here probably my entire life, since I could walk," says Marisa Crocetta. "Me and my sister (were) here on our Saturdays doing very important jobs – or so we were led to believe. We've been here full-time for between us, probably about 30 years. This is like our home."
Behind the shop's tastefully cluttered window, filled with cafetieres and teapots, Marisa, sister Daniela and their father Paul sell over 80 types of coffee beans and 120 teas from around the world – including from places not renowned for growing coffee, such Australia and Malawi. Some are "sure-fire wins," Crocetta says, "we'll never get rid of them." Others are sourced through food shows and their network of contacts. They're strictly products you wouldn't find at a large supermarket – as Crocetta concedes, this small business could not compete.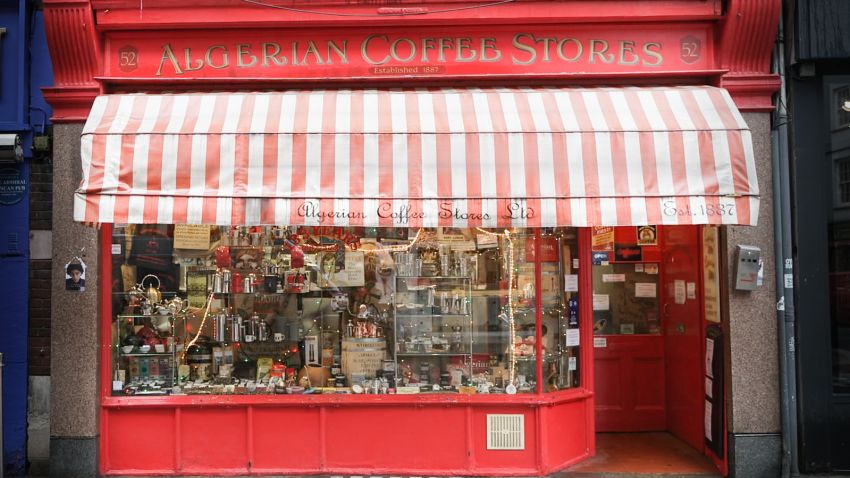 Why this London coffee shop attracts customers from around the world
Algerian Coffee Stores' petite dimensions conceal an outsized influence. Though it can't claim to be the oldest coffee house in the capital (that title likely belongs to The Jamaica Wine House, the most recent name for a location in the City of London that's been serving coffee since 1652), the shop has gained a reputation among caffeine connoisseurs, who regularly fill the scant floorspace.
"You can often see if someone's new to the shop, because they come in, they just look around and sometimes they say, 'wow,'" says Crocetta. "They're a bit dumbstruck."
Though only one or two stores may pre-date Algerian Coffee Stores in Soho (patisserie Maison Bertaux, founded in 1871, is one), the co-owner is reluctant for the shop to be labelled an institution.
"We don't necessarily see ourselves as an international institution or anything like that," she says. "In all honesty, me and my sister and my dad, we just see ourselves as a shop."
Nevertheless, they're all too aware that they're an outlier. "Soho itself has completely changed in the last, I'd say, even 10 years," says Crocetta. Algerian Coffee Stores has no plans to alter a winning formula and fall in line with many of its newer neighbors, however.
"No one wants (us) to glam it up … people want it to stay as it is," says Crocetta. "I think it's important to keep old London and some of the history alive, because if everything's new and modern, it all starts to look the same."