Cracks and sinkholes are appearing alongside the waterways of Amsterdam.
Bicycles are tumbling into the swirling water as the canalsides vanish beneath their wheels.
Quay walls are collapsing against houseboats. Bridges are in trouble.
While the recent Covid-19 restrictions have relieved the Dutch capital from the more superficial blight of overtourism, it seems the city has a more pressing existential crisis.
It's in danger of crumbling into the water it's built upon. And only a makeover of enormous proportions can save it.
Fortunately, no one has been hurt yet, but unless it can work out how to carry out the millions of dollars' worth of delicate repairs needed, some of the beautiful medieval infrastructure that makes Amsterdam such a popular destination could be lost.
Amsterdam's day of reckoning shouldn't really have come as a surprise.
The city's children grow up with a verse: "Amsterdam, die grote stad / Die is gebouwd op palen / Als die stad eens ommeviel / Wie zou dat dan betalen?
Loosely translated: "Amsterdam, big city / It is built on piles / If the city would collapse / Who would pay for that?"
The city is now collapsing – and the Dutch are paying.
Unheeded warnings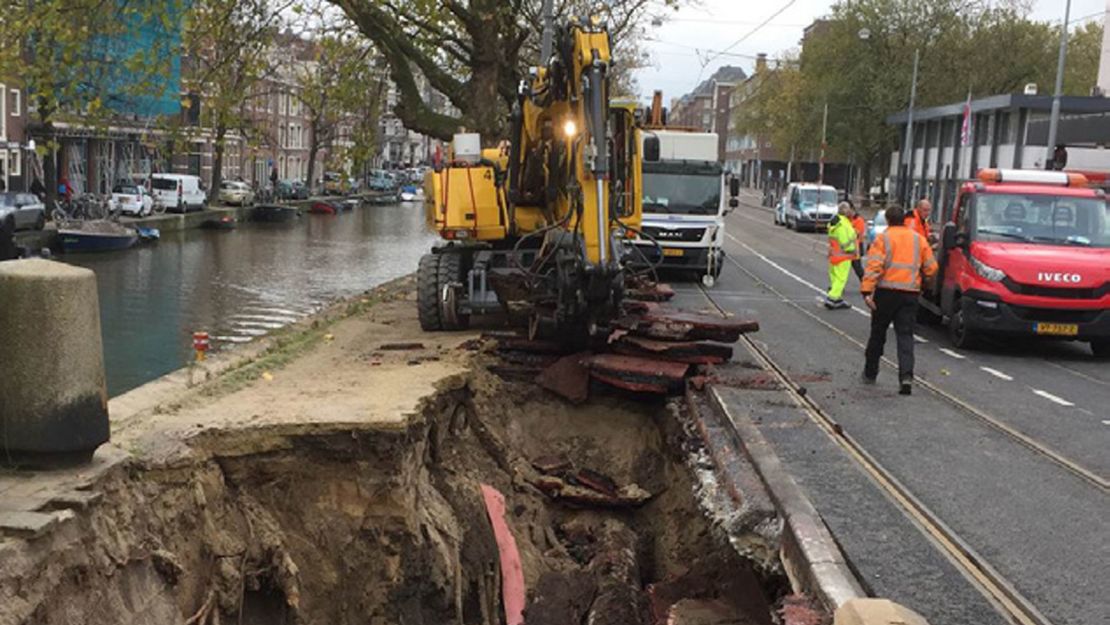 Back between the 12th and 16th centuries, when Amsterdam began to grow, buildings were constructed on wooden piles – concrete ones came later – that provided stability in the swampy and unstable land around the Amstel river.
Canals were dug into that same soft soil and canal walls were built.
Given that many of these structures are now more than 500 years old, it's inevitable that many of them need a check-up once in a while.
But, over the years, it seems the municipality has neglected to keep an eye on some of its most venerable constructions.
Now a significant number of its 1,600 bridges and 200 kilometers of canals need checking and, if necessary, replacing.
While dangers have frequently been highlighted in recent times, it appears that before 2020, Amsterdam's chief recourse has been to hold its breath and hope for the best.
In January, local news channel AT5 highlighted five years of warnings from officials about the parlous state of the waterways that it said went largely unheeded by city authorities until this year.
It cited the concerns of one diver who had refused to carry out inspections under one of Amsterdam's elderly bridges because of the fear of imminent collapse.
In response, the municipality said that repairs were being carried out when urgently needed, but although research was being carried out to assess the state of every quay wall and bridge, safety couldn't entirely be guaranteed.
"Risks cannot be ruled out one hundred percent," a spokesperson said.