Why on Earth would you take two kids younger than 3 to a remote island in the middle of a global pandemic? I asked myself this question many times last month as I embarked on my first attempt to get to St. Martin, my transit point to Anguilla, a Leeward Island in the eastern Caribbean Sea.
I was lured to travel here by the aquamarine sea, 33 public beaches, 80-degree temperatures, amazing hotels and food. And like everyone else, particularly any parent you know, we were desperate to get out of the house with our kids to someplace warm where they could be outside and in the water.
But we could have picked any warm-weather spot in North America or the Caribbean for that. We chose Anguilla for the prospect of a Covid-free destination.
There has been no community transmission of tCovid-19 on Anguilla since March, according to the tourism board, and the CDC puts the British overseas territory in the elite Level 1 category – its lowest risk tier.
In addition to the safety dimension, there's another allure: travelers coming back to New York from Anguilla are not required to quarantine because the destination has managed the pandemic so well by remaining closed until November and implementing strict entry protocols.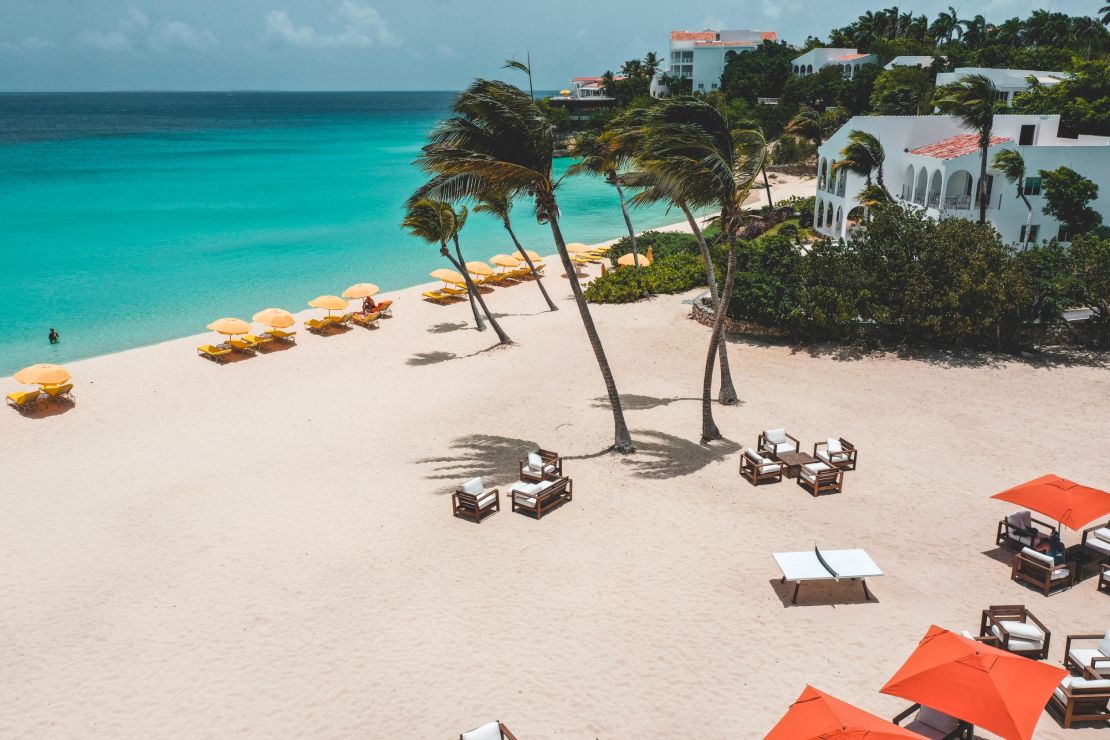 Even in the best of times, Anguilla is hard to get to – either two flights from New York or a flight and a boat – making it an upmarket, but not stuffy, destination. I had visited Anguilla in 2018, right after Hurricane Irma devastated the island. While I was keen to see how a tiny island was once again managing a return to tourism, its CDC Level 1 status was definitely the No. 1 reason we chose Anguilla.
There, we could enter a "vacation bubble" – designed so that hotels and resorts can offer guests access to a variety of amenities and activities within a restricted area. (Visitors aren't cleared to freely roam the island until passing a negative PCR test on day 14 of their stay, or day 10 if they are coming from a lower-risk country.)
A complicated arrival
Our trip got off to an inauspicious start, to say the least.
The family trek that began at 5 a.m. on a Friday at the end of December ended in us missing our flight, then spending six more hours in two airports in a desperate attempt to rebook.
Was this the best risk calculation? Maybe not. But after having packed and prepared to go on the road with a baby and a toddler, my husband and I went into our persevere-at-all-costs travel mode.
Following that debacle, my entire family, including my preschool-age daughter and nine-and-half-month-old son, went on standby to get retested since our initial Covid-19 test results for admission to Anguilla were due to expire that day.
This is Anguilla's first line of defense against the pandemic: requiring travelers to wait at least 72 hours after a negative test before traveling there. This policy – mandating a gap between the test result and travel date – is the equivalent of building a moat in front of the castle walls.