Want to pile through chest-deep powder in Japan? Find massive air in China? Here's the guide to Asia's downhill thrills
Appi Kogen, Tohoku, Japan
Appi Kogen, or just Appi to regulars, has 282 hectares of ski area and 21 ski trails with an average run of two kilometers, Japan's longest average. Many of them are empty even during high season, and carpeted with fresh dry powder. Seasoned skiers can whiz down the ungroomed steep slopes on Mount Nishi Mori while the kids can stay on the gentle 5.5-kilometer Yamabato run.
Appi also offers plenty of off-piste options, including an on-site dairy farm that produces ice cream and cheeses, snowmobile and sledding courses, and onsens. Tots won't want to leave the Spongebob Kids Park, which has mini ski areas for first timers.
Getting there: From Tokyo, take JR East's Shinkansen line to Morioka. Once at Morioka station, take train "Hanawa" headed for Appi Kogen station. There is a free shuttle bus from Appi Kogen station to the resort.
Niseko, Hokkaido, Japan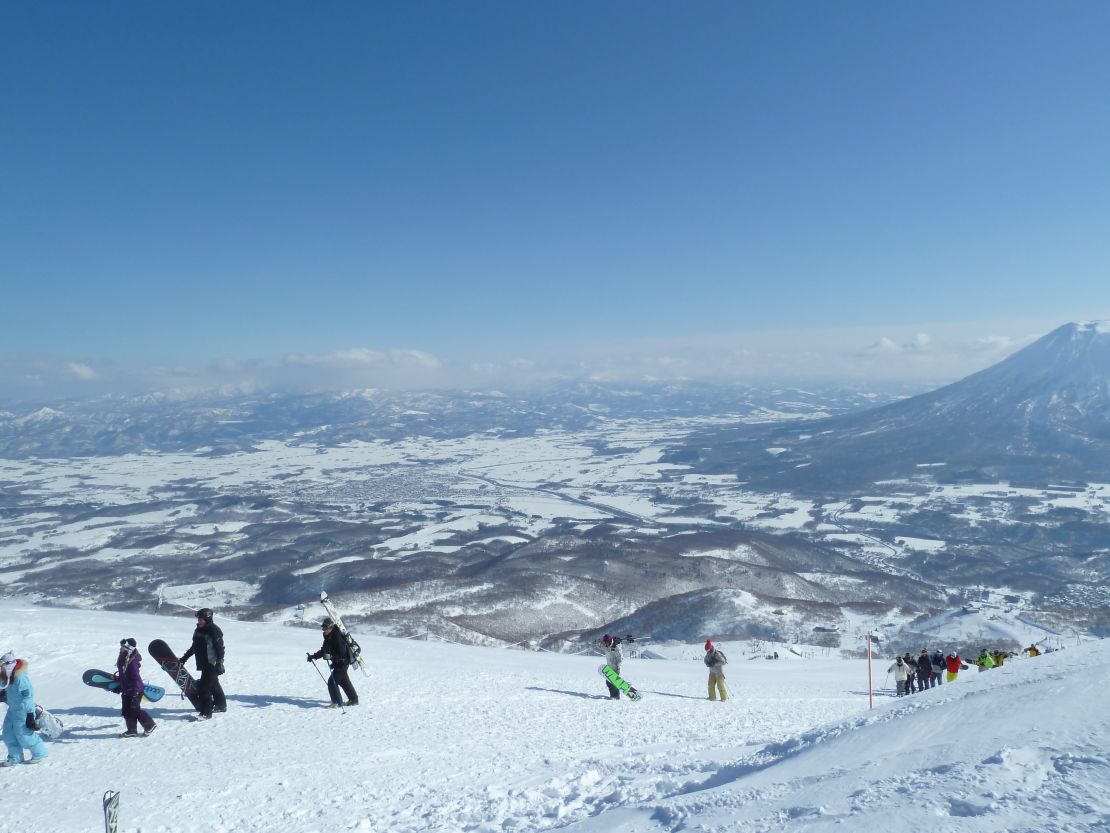 Thanks to bouts of winter storms off Siberia, the Niseko resort area ranks among the snowiest resorts in the world. It's also one of the few ski resorts in Japan with boisterous nightlife, which perhaps explains why it's the most popular ski destination in Japan among Aussies.
Regulars rave about skiing into chest-deep dry powder without resistance. Niseko is also famous for off-piste and night skiing.
Niseko has four ski resorts, each with separate, but interlinked, ski areas. The terrain adds up to 2,191 acres and can be accessed with one ski pass.
Niseko Hirafu is the largest resort of the four and has a small town at its base, with two fun parks, snowmobiling courses, onsens, and massage facilities.
Getting there: There are JR trains operating to Niseko from Otaru, Sapporo, Hakodate and New Chitose Airport. Skiers can also drive there or take a bus from Sapporo and New Chitose Airport.
Rusutsu Ski Resort, Hokkaido, Japan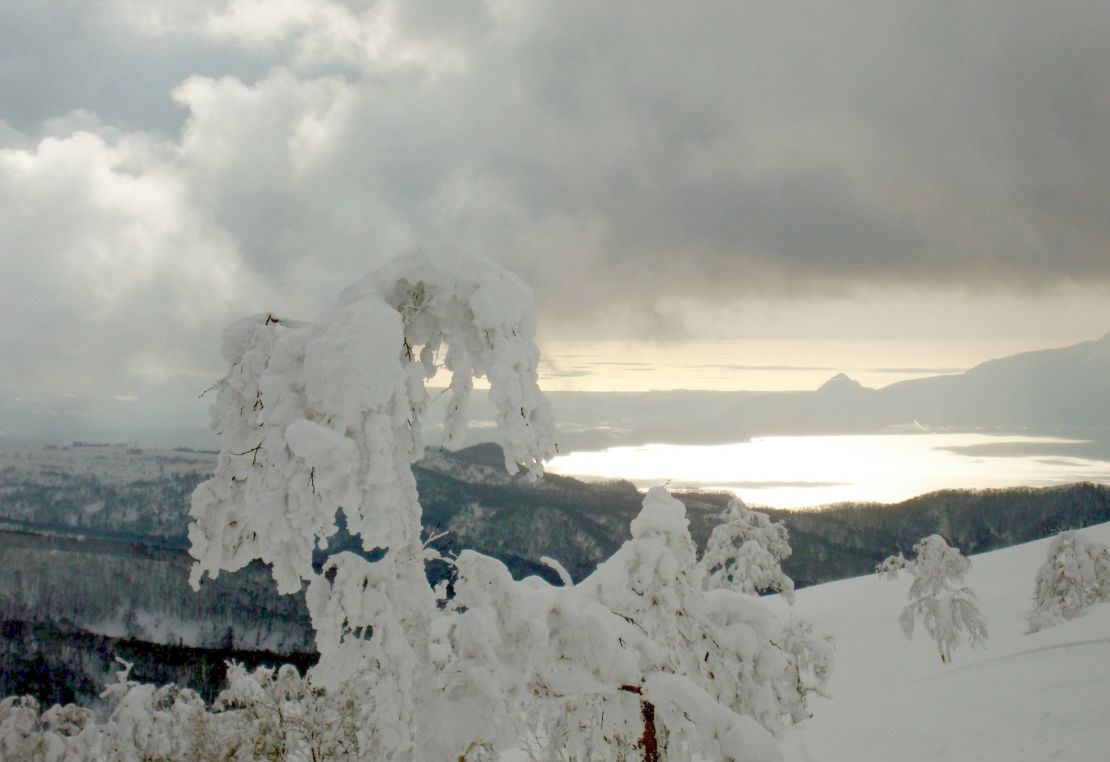 Rusutsu ski resort, a stone's throw away from the Hokkaido capital of Sapporo, has some of Japan's thickest, driest powder. The 37 courses add up to 42 kilometers and stretches over three mountains. Its tree runs, set in a silver birch woodland, are one of its top attractions.
For those wanting a reprieve from the slopes, Rusutsu offers dog sledding, horseback riding, snow rafting and snow mobiling. The very young might want take a spin on the ice on their inflatable rubber "snow trains," or stay indoors for the resort's cookery and handicraft courses.
Getting there: Rusutsu Rsort is a 90-minute drive from Sapporo, New Chitose Airport, Tomakomai and Muroran.
MORE: 12 of the world's biggest ski areas
Alpensia Resort, Pyeongchang, South Korea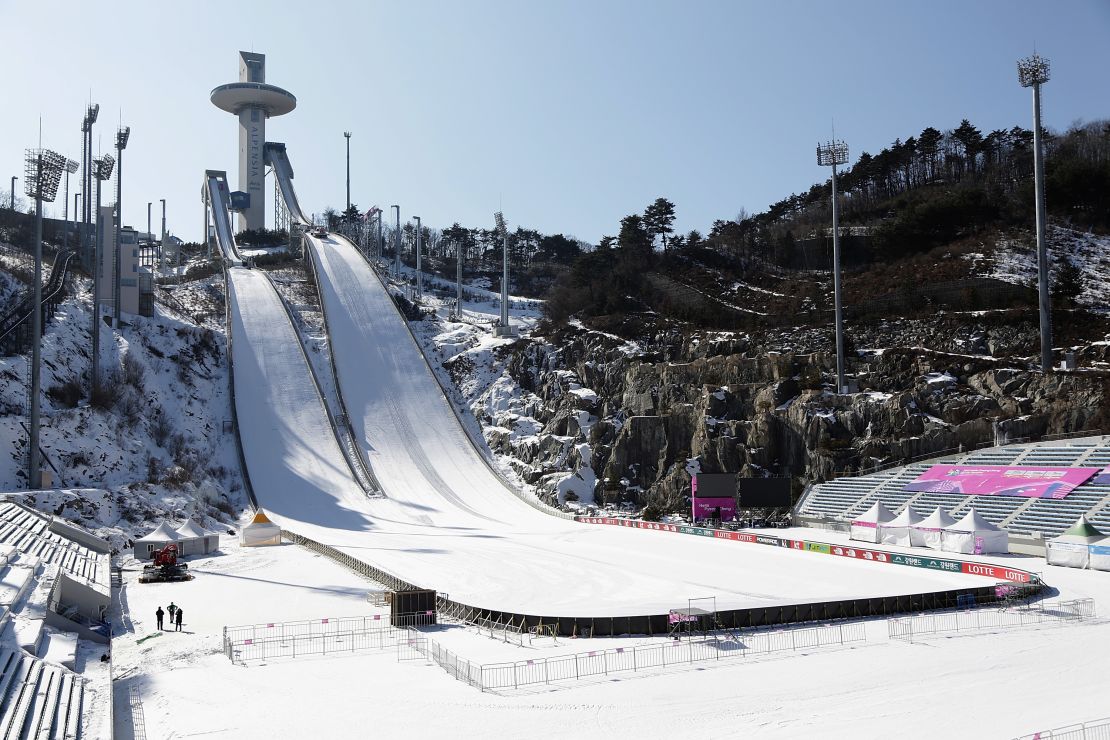 Seoul has been building ski venues to qualify as a host for the Winter Olympics for years. In 2018, the Alpensia Resort in Pyeongchang will host the Winter Olympics.
The Alpensia Resort was completed in 2009 and covers 4.9 square kilometers of terrain. Alpensia's sports park has cross country and biathlon ranges, as well as two international-standard jump slopes.
The 160-meter tall ski jump tower offers great views of Daegwallyeong at the top and can be reached by monorail for 2,000 won. The resort is close to the Odaesan National Park and the Samyang Ranch.
Getting there: Driving to Alpensia from Incheon International Airport takes approximately three hours and 30 minutes.
Yongpyong, Gangwon-do, South Korea