In Australia, you can sip on cocktails in funky bars and explore the Outback on horseback or by four-wheel drive. All in the same day.
In such a big country, even natives can get disoriented when traveling. That's why we've made it easy for you with this ultimate Australian summer adventure guide.
40. Horseback riding: Snowy Mountains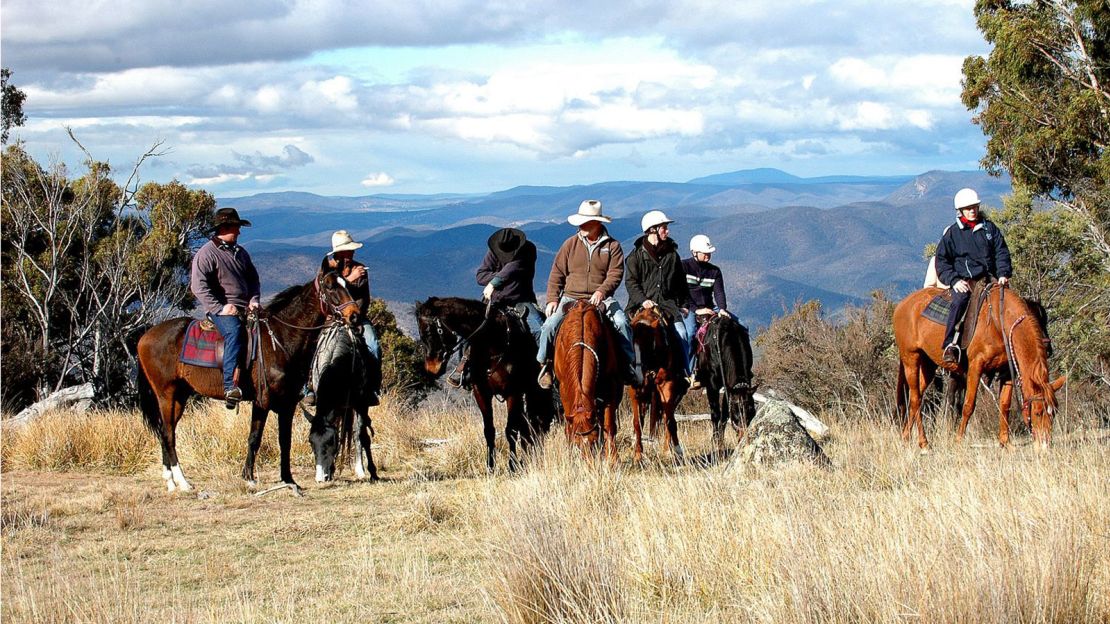 In the foothills of the Snowy Mountains, Snowy Wilderness is a privately owned sanctuary for wild horses, known as "brumbies." They remain, many years after their generations-ago sires and mares played a part in colonials staking land claims.
While you're not allowed to ride a brumby (even if you're a gifted horseman), you can observe these majestic creatures from the saddle of a mountain-fit stock horse on a guided tour through the 3,000-hectare property. Tours offered by Snowy Wilderness.
39. Dance with horses: Perth
The annual New Year's Eve Party at Perth's Ascot Racecourse always attracts a huge crowd.
Trackside entertainment tends to vary from fashion shows and a la-di-da Moët Luncheon to music headlined by Australian R&B artist DJ Havana Brown.
38. Ride a mechanical dolphin: Byron Bay
With a cruising speed of 22 kph above water and 14 kph below, the German-made Seabob Cavago F7 lets you swim, dive and splash about like a dolphin.
"It's like nothing you've ever done before," says Tim Hochgrebe of Underwater Australia. "It's like flying underwater."
Underwater Australia, Byron Bay; +61 (0)403 803 083
37. Swim with dolphins: Rockingham Bay
A short cruise from Rockingham, you can zip up your wetsuit and jump in the water with a group of dolphins in their natural habitat. Don't worry, no previous snorkeling experience is necessary on this guided tour – just be as friendly and relaxed as the resident mammals.
Rockingham Wild Encounters, 153 Arcadia Drive, Shoalwater, WA, +61 (0)8 9591 1333
36. Take in a concert in the vines: Hunter Valley
Two hours' drive from Sydney, the wine district plays host to the stars.
The Hunter Valley is renowned for its award-winning Semillon grapes, but in recent years it's also earned a reputation as a leading concert destination for big-name international acts.
Until April, century-old vineyards like Hope and Bimbadgen estates will see the likes of Dolly Parton, Elton John and Rod Stewart on stage.
35. Catch rockabilly and cowpunk: Tamworth
Rated among the top 10 country music festivals in the world, Tamworth Country Music Festival in northern New South Wales caters to more than just those two diverse American musical styles – country and western.
Tamworth serves up folk, rock 'n' roll, blues, yodeling, twistabilly, rockabilly swing, cowpunk and more.
34. Drink wine while others sweat and scream: Adelaide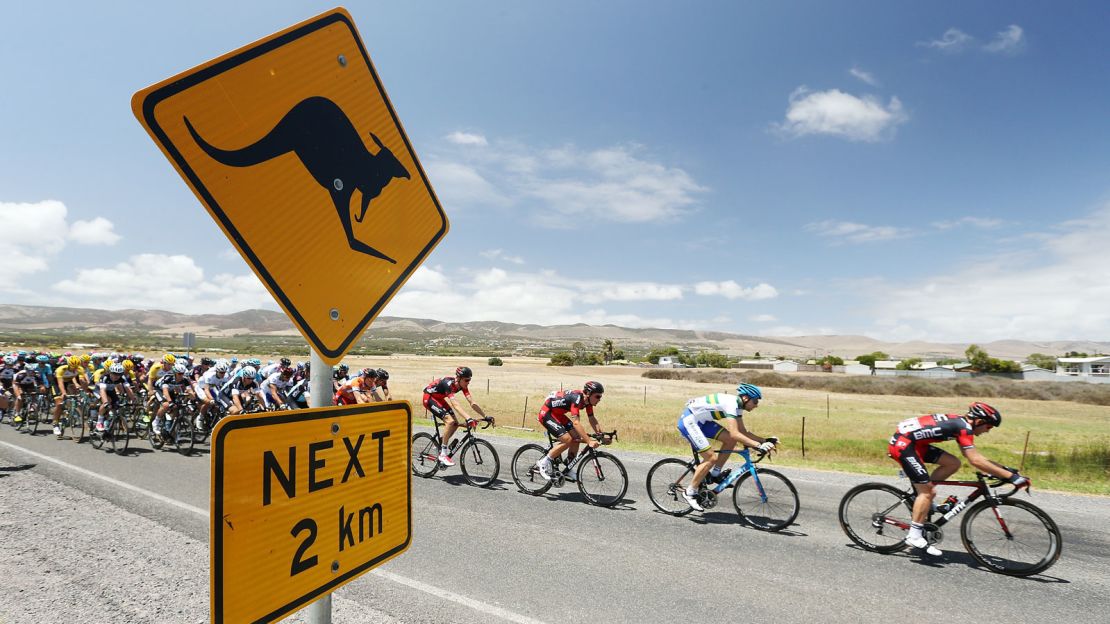 The Santos Tour Down Under, which takes place every January, is now the biggest cycling race in the southern hemisphere.
"Spectators can position themselves along the route and watch the race while they enjoy a glass of wine and something to eat with family and friends," says Jason Gillick of the Tour Down Under.
A glass of wine in the Barossa or Clare valleys beats pedaling a bike uphill any day.
33. Trinket markets near an old whaling fleet: Hobart
The rows of sandstone buildings in Salamanca – part of Hobart's historical dockside precinct – have been converted into restaurants, boutiques, galleries and pubs.
Hobart's old whaling fleet sits at anchor alongside the adjacent docks. The best time to visit the strip is between 8:30 a.m. and 3 p.m. on any given Saturday, when the Salamanca Markets comes to town.
Some 300 stallholders sell Tasmanian Iron Bark Honey, leatherwork, secondhand books, jewelry made from spoons and forks, Turkish kebabs and all kinds of other stuff.
32. Swim at a fake beach: Brisbane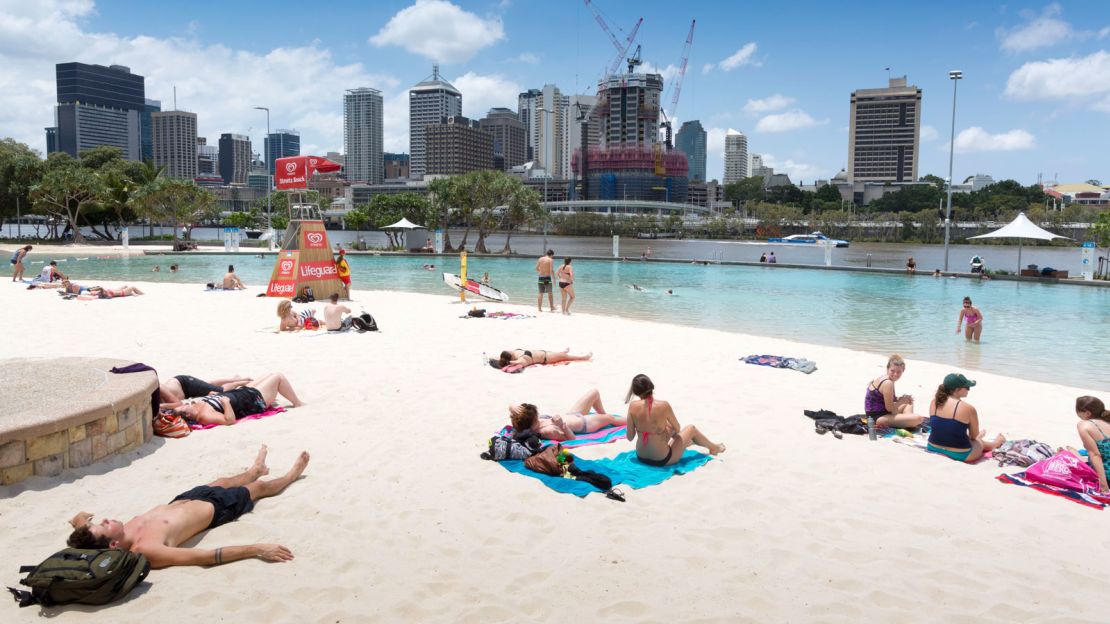 The best thing about Queensland is its beaches. Not so if you're in Brisbane – the state capital is set on a flood plain bracing the banks of the caramel-colored Brisbane River.
South Bank's Streets Beach is an artificial lagoon-style swimming pool complete with white sandy beaches, bubbling creeks and a shady tropical garden.
As corny as it sounds, it's a great place to escape Brisbane's relentless summer heat and check out the markets and museums.
Entry is free.
31. Kayak from the ocean to a mountain: Gold Coast
On the Gold Coast between Currumbin Village and Palm Beach, Currumbin Creek runs 24 kilometers inland to Mount Cougal.
Its waterscape changes from a soft surf break and shallow lagoons at its mouth to lush jungle surroundings in the interior.
Hire a kayak, paddleboard or small motorized flatbed boat; prices start at $10 an hour.
Boatshed Tackle & Bait, 2-4 Thrower Drive, Currumbin, +61 (07) 5525 0338
30. Feed crazy schools of fish: Darwin
Darwin provides an orgy of marine-based activities, from deep-sea fishing to eco tours of the mangroves. But without getting your feet wet, you can check out Aquascene, where thousands of fish come to feed at high tide.
This feeding ritual began in the 1950s when local fisherman threw leftover bait at schools of mullet.
Word got around the local fish population. Now, dozens of species including catfish, barramundi and bream join the skirmish for a feed.
29. Climb one of Australia's most famous landmarks: Sydney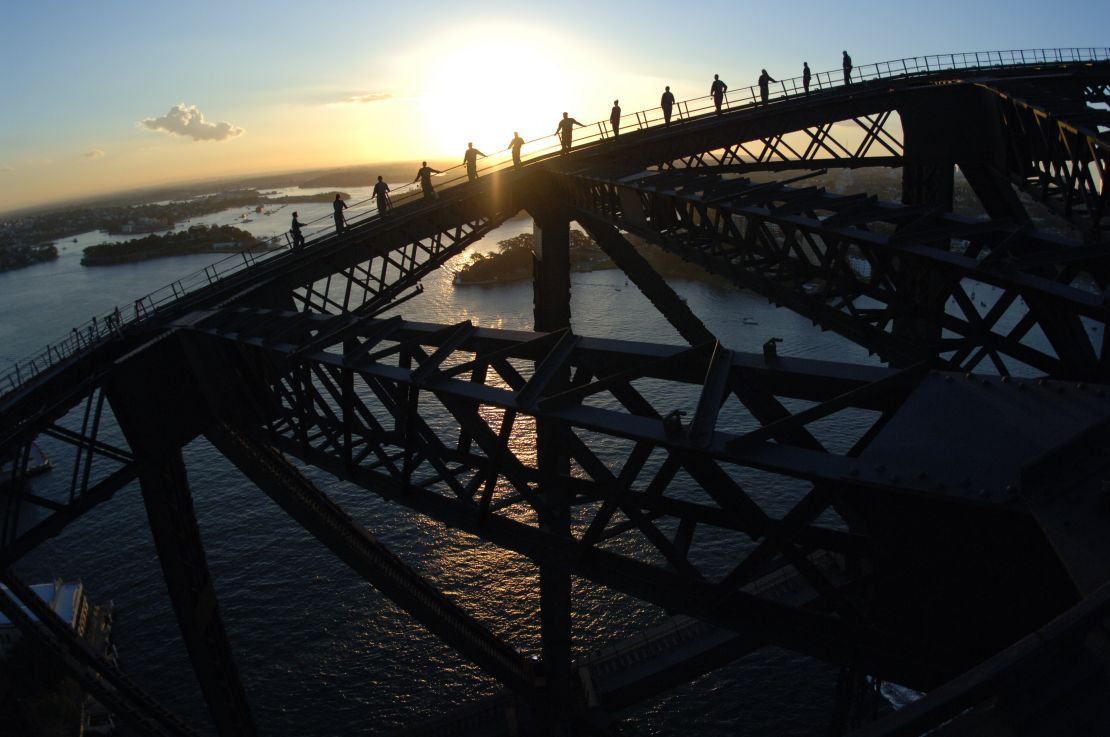 Over 3.6 million people have scaled the Sydney Harbour Bridge with BridgeClimb Sydney since the attraction opened to the public in 1998. The experience provides spectacular views of the city as well as it's other famous national landmark – the Sydney Opera House. Tours can last from 90 to 120 minutes depending on what package you choose.
BridgeClimb Sydney; +61 (2) 8274 7777
28. Watch cinema in the pale moonlight: Various cities
For 16 years, the Moonlight Cinema open-air movie program has screened new releases, classics and cult films around the country.
Past venues have included Sydney's Centennial Park, Melbourne's Royal Botanic Gardens, Adelaide's Botanic Park, Brisbane's New Farm Park, Perth's Kings Park and Port Douglas' Rydges Sabaya Resort.
Drinks are served and bean beds are available for hire.
"It's as much a social experience as it is a night out at the movies," says Jillian Bowen of Moonlight Cinema.
27. Watch Australian Open tennis on the grass: Melbourne