What exactly is Australian food?
While locals dine on fried rice, Thai curries, Mediterranean cuisine and the like, those dishes don't really belong to Australia. They're part of multicultural Australia but are often claimed by other nations.
Apart from the homegrown kangaroo – and perhaps the now-American-owned Vegemite – there must be others. Some are cliched, some are obvious, some may surprise. But Australia's culinary history can lay claim to these 40 Australian food items (with a few Sydney-area recommendations on where to get them).
40. Witchetty grubs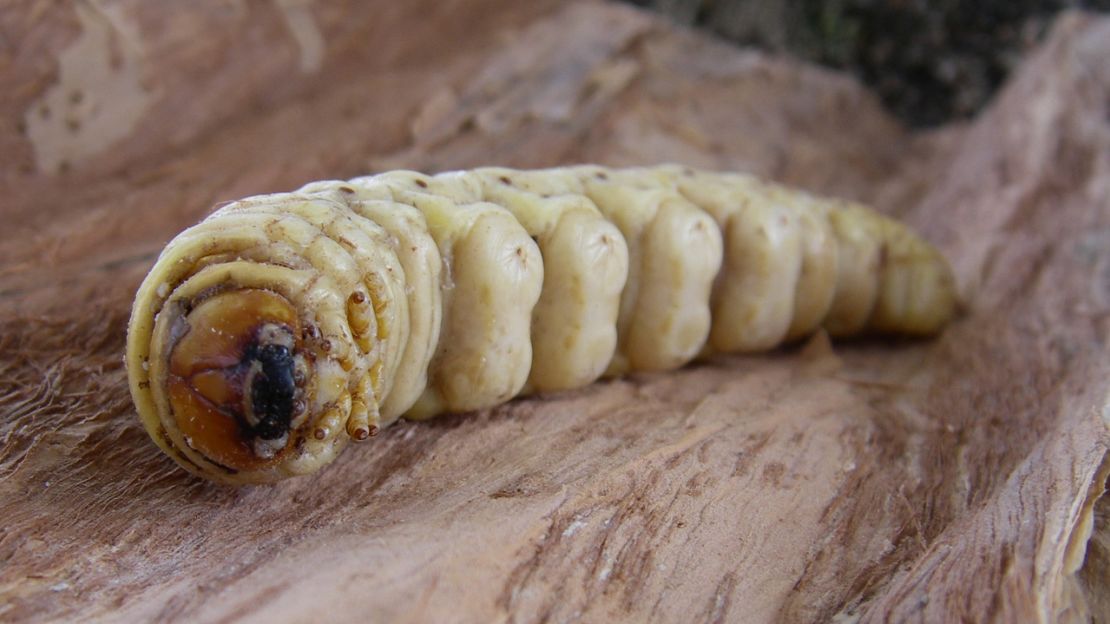 The most authentic of bush tucker, the grub is a nutty-flavored bite that has been enjoyed by indigenous Australians for thousands of years. The wider Australian nation has often struggled with eating it raw, but two facts remain – it actually tastes good and it belongs to the land.
39. Anzac biscuits
Associated with Anzac Day on April 25, the biscuit is a crunchy commemoration of the members of the Australian and New Zealand Army Corps (ANZAC) who fought in World War I. It's Australian food with a back story.
The Anzac biscuit was made by wives during the war and sent to soldiers, because the basic ingredients (rolled oats, flour, sugar, desiccated coconut, golden syrup, butter, bicarbonate of soda and water) were able to keep for a long time, even on long boat journeys.
Get it: The Colonial Bakery, 4 Ennis Road, Milsons Point, +61 (0)2 9955 3958
38. Emu
Emu actually has a few times the iron content of beef. It's virtually fat-free and is low in cholesterol. The Australian native animal works well when smoked and served cold or as a pizza topping. For a modern gourmet twist, have it in a pie made up of emu meat, smoked emu, feta cheese, red wine, sun-dried tomato, onion and Tasmanian black pepper – all in a filo-pastry crust.
Get it: The Australian Heritage Hotel, 100 Cumberland St., The Rocks, +61 (0)2 9247 2229
37. Macadamia nuts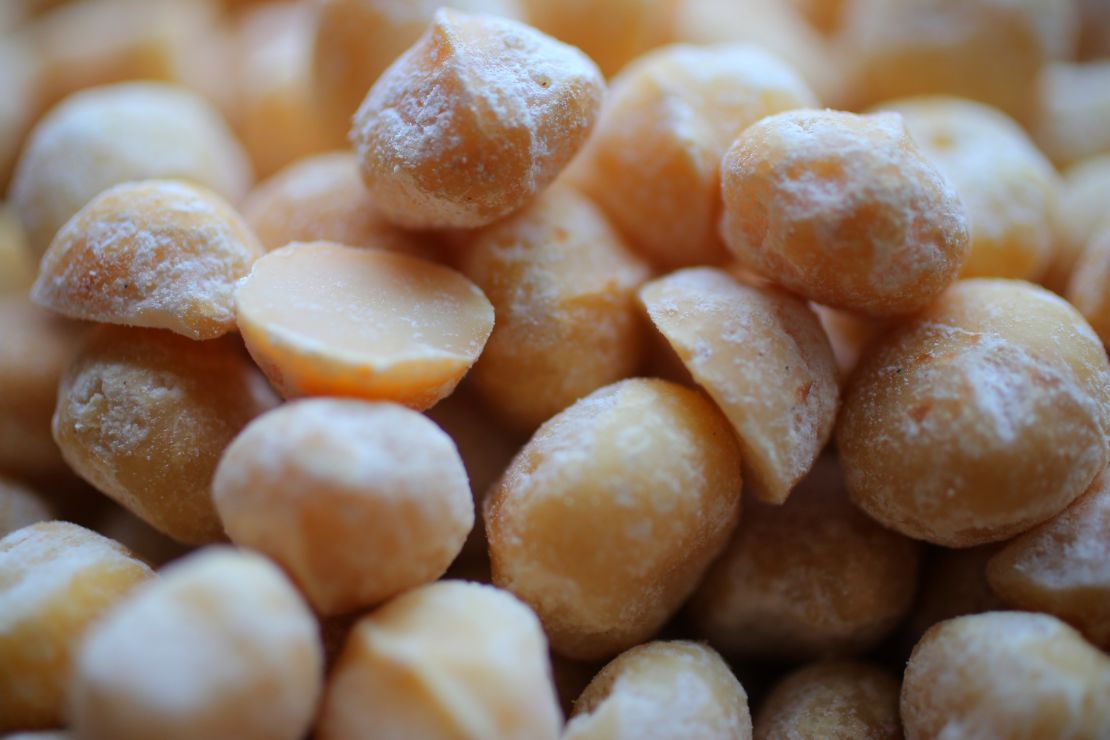 Native to eastern Australia, the macadamia nut is eaten raw or included in a variety of dishes. From breads to lamb roasts and cakes, this is a versatile nut. Pick some 'round Byron Bay during spring.
36. Damper
This iconic, cheap Australian food was the staple of road workers and bushies in days gone by. Originally it was the simplest of recipes. The soda bread is made from wheat flour, water and a pinch of salt, then baked in the coals of a campfire and paired nicely with billy tea or a swig of rum. Today it can be a little more fancy – milk and self-raising flour.
Get it: Baker's Delight, Shop G02, Level 3, The Broadway Shopping Centre, 1-21 Bay St., Sydney, +61 (0)2 9212 7311
35. Pea and ham soup
The perfect hearty winter meal that arguably has British origins, pea and ham soup is a simple offering that has been served up in farmhouse kitchens for decades. Add sliced frankfurters or smoked sausage to make it even more hearty.
34. Weet-Bix
How many do you eat? This high-fiber breakfast biscuit made from whole-grain wheat has been an Australian food favorite since 1930.
It's smaller, sweeter and more brick-like than the Weetabix that's found in other countries. Usually has a few Queensland bananas or strawberries or a spoonful of sugar mixed in. And, of course, milk. Aussie kids are Weet-Bix kids, says the brand's successful advertising jingle. Unless, of course, you're in New Zealand where, funnily enough, New Zealand kids are also Weet-Bix kids.
33. Lamingtons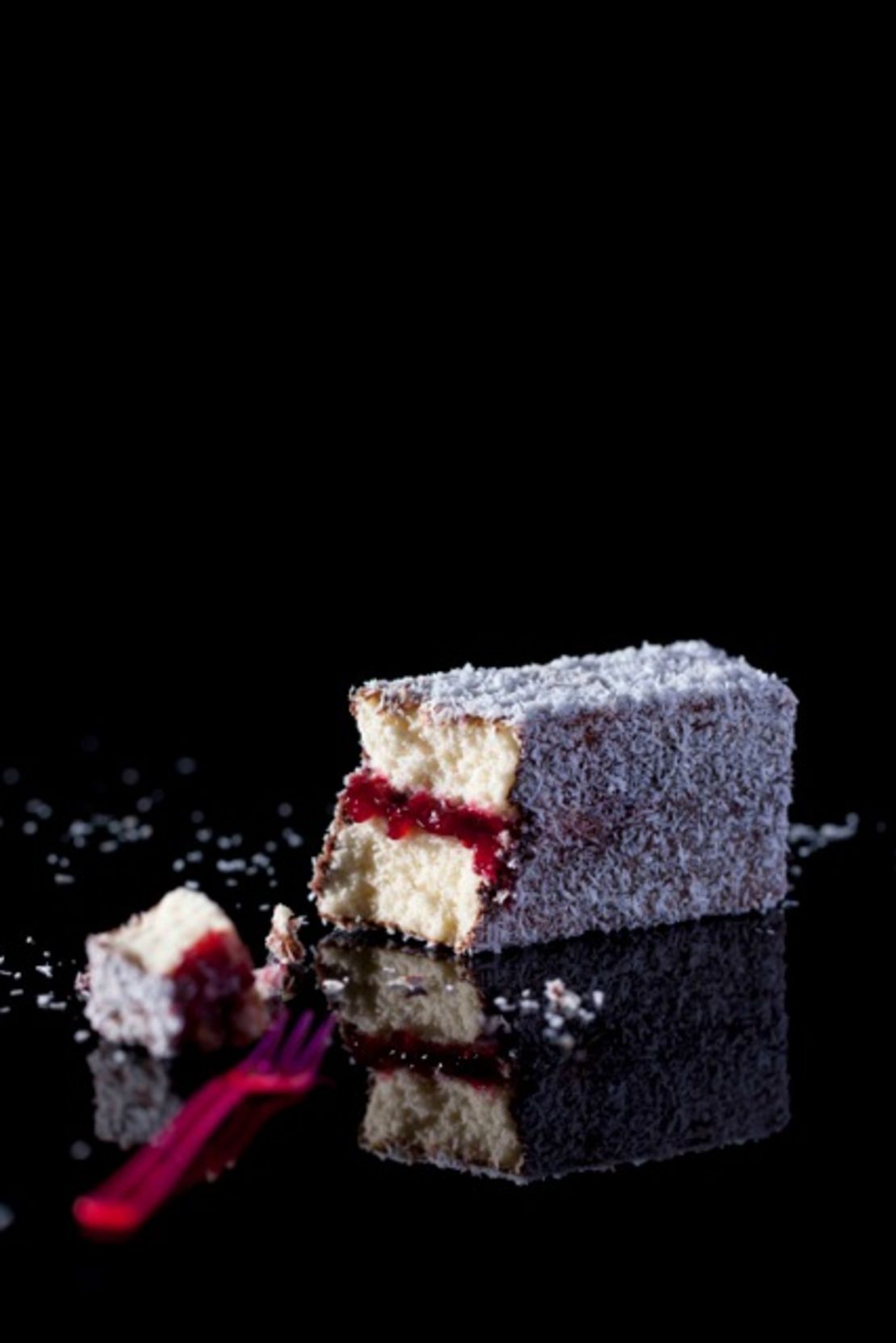 The lamington is often referred to as the "National Cake of Australia." The National Trust of Queensland even named the lamington one of Australia's favorite icons. This square-shaped sponge cake is coated in a layer of chocolate icing and desiccated coconut. It sometimes comes in two halves with a layer of cream or jam in the middle. Found commonly throughout cafes as a perfect accompaniment to tea and coffee, it's also often baked for fundraisers.
Get it: My Little Cupcakes, 62 Ben Boyd Road, Neutral Bay, +61 (0)2 9909 3908
32. Salt and pepper calamari
Quick and easy to make: the squid or calamari is covered in salt-and-pepper batter, then deep-fried. This pub staple is often served as a snack with a side salad and dipped in sweet chilli sauce.
Get it: Pho 236, 236 King St., Newtown, +61 (0)2 9550 2480
31. Lamb leg roast
Many a wandering son or daughter returns home for Sunday lunch when mum's cooking a lamb roast. It's the garlic, rosemary and olive oil that make this piece of meat delicious and tender. It's then served with enough baked potatoes to end any family feud. Though its origins may be beyond Australian borders, Aussies will proudly say only they know how to put on a good one.
Get it: Victor Churchill, 132 Queen St., Woollahra, +61 (0)2 9328 0402
30. Fish 'n' chips by the beach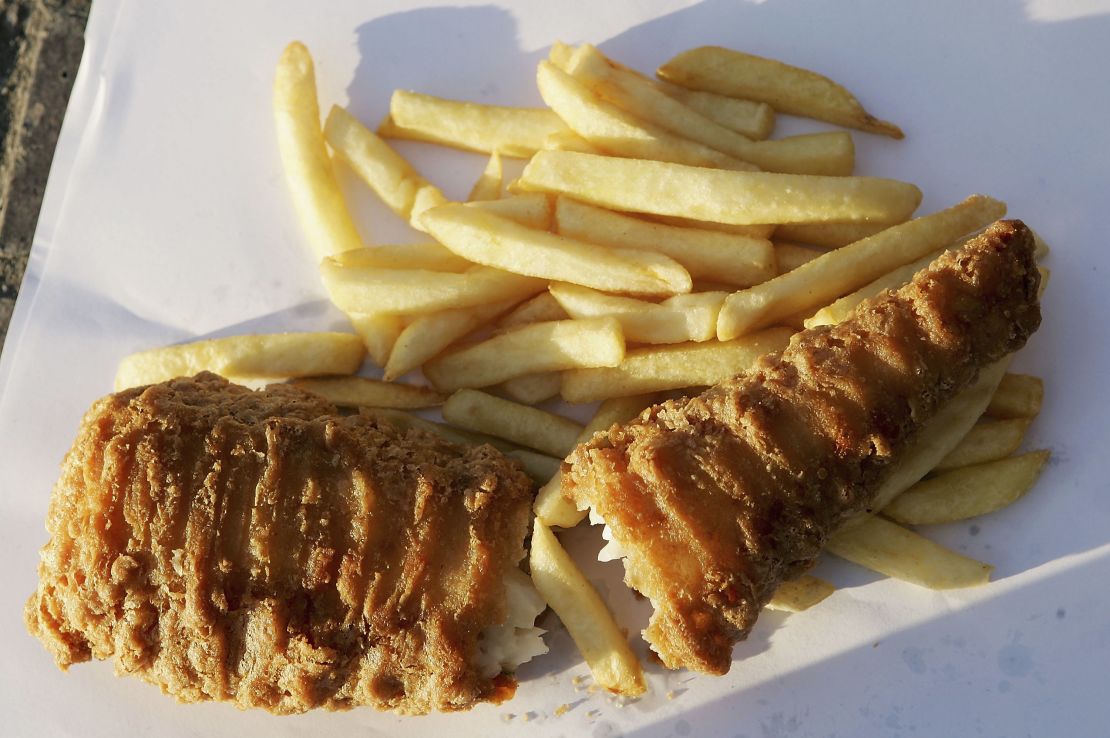 If it's wrapped in yesterday's news, it's an Australian version of fish 'n' chips. The sun is out, the water's crisp and you're hungry. What to go for? Australia has some of the best seafood in the world and that means you're almost guaranteed fresh fish, served with salt and lemon, wrapped in yesterday's newspaper or white wrapping.
Get it: Doyles on the Beach, 11 Marine Parade, Watsons Bay, +61 (0)2 9337 2007
29. John Dory fillets
Found commonly in Australian waters including Sydney Harbour, John Dory is a popular fish variety in local cuisine. Battered and fried and served with chips, or pan-fried with herbed oil on a bed of mashed potato with salad, this is a versatile, meaty fish and popular Australian food.
Get it: Golden Sheaf Hotel, 429 New South Head Road, Double Bay, +61 (0) 2 9327 5877
28. Iced VoVo
When former Prime Minister Kevin Rudd mentioned Iced VoVo in his 2007 election speech, he single-handedly cemented the biscuit's place in Australian folklore.
The wheat-flour biscuit with a strip of pink fondant on either side of raspberry jam and sprinkled with coconut is a sweet, soft and crunchy mouthful. It's made by biscuit company Arnott's, an Australian food institution itself and now a subsidiary of U.S.-based Campbell Soup Company.
27. Barbecued snags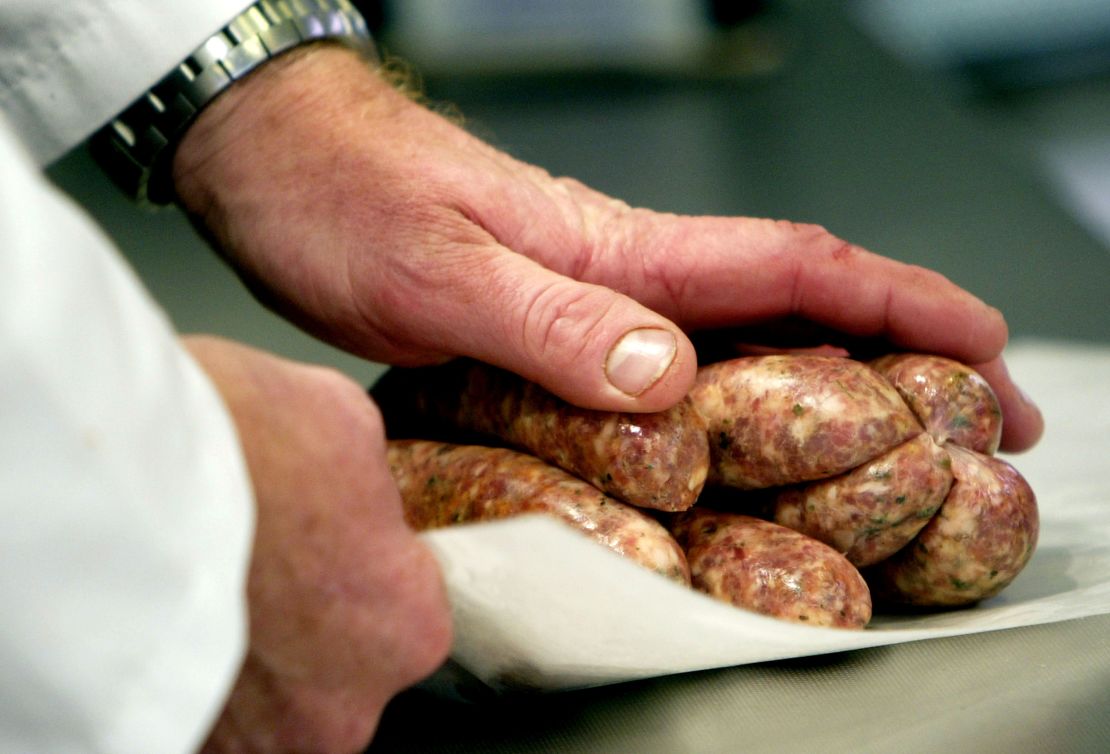 Nothing is more Australian than getting friends or family together for a barbecue. And at the heart of any good barbie is a selection of good Australian snags – from the traditional pork or beef, to those flavored with herbs and spices from around the world.
There's something homey about a snag in a roll or a slice of bread covered in your favorite sauce, perhaps with some fried onion on top and some spuds on the side. A sausage sizzle put on outside the local hardware store on Sundays makes a bit of DIY that much more appealing.
Get it: Glenmore Meats, 40-46 Wentworth Park Road, Glebe, +61 (0)2 9660 3522
26. Balmain bugs
A species of slipper lobster that lives in the shallow waters around Australia, the flattened small-scale fish has no claws and only its tail contains edible meat. But like a lobster, it's worth the slippery fingers and dining dedication.
Get it: Sydney Fish Market, Bank St., Pyrmont. +61 (0)2 9004 1100
25. Pavlova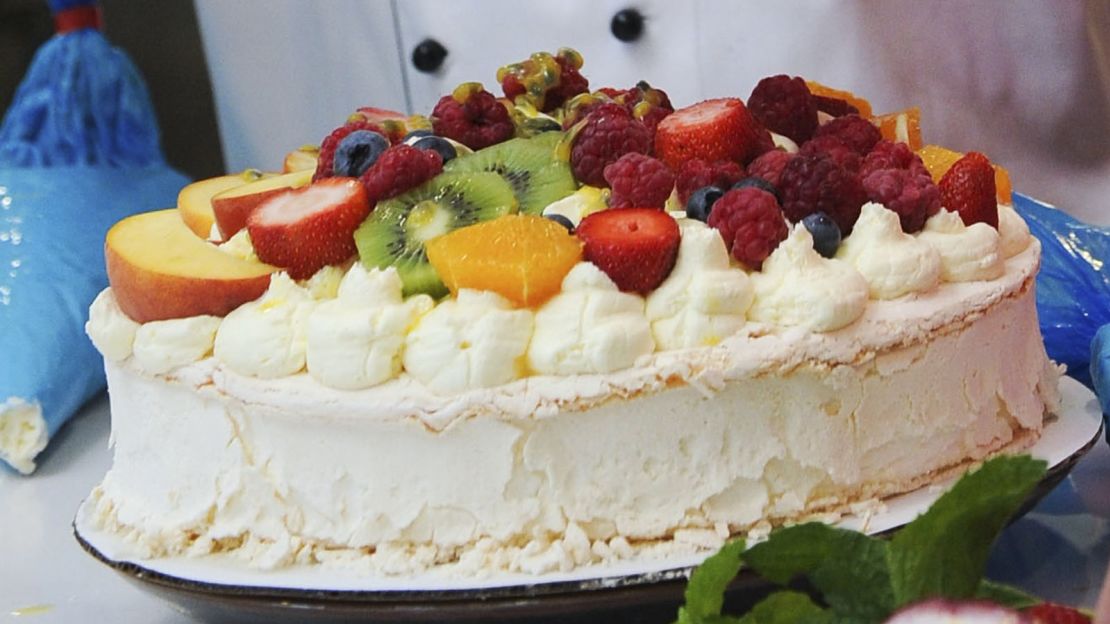 Australia and New Zealand have shared rivalries for years, and the pavlova's orig