You wake up in suburban Innsbruck, the snowcapped peaks of the Austrian Tyrol glistening in the distance. After breakfast you hop a tram to Innsbruck Hauptbahnhof, the city's main railway station and climb aboard an Austrian Railways ÖBB Railjet bound for Vienna.
After more than four hours crossing some of the prettiest scenery in central Europe, you arrive beneath the undulating zig-zagged roof of Wien Hauptbahnhof, from where you head down into the curving tunnels of Südtiroler Platz metro station.
After rumbling through six stops of the city's U1 metro line, you reach Praterstern, not far from the shores of the Danube River. From there, it's a short stroll to catch a regional train on the S4 line, heading north a further nine stops to Korneuburg.
We're not done traveling yet.
Here you climb aboard bus 853 for the final leg, a gentle 20-plus minute trundle through quiet, leafy streets, past compact one-story homes, until it's time to finally disembark beside the plain clocktower in the village of Enzersfeld.
Give or take the occasional stop for refreshments – perhaps a bosna sausage and a cream-topped Viennese coffee – you've been on the go, on public transport, for more than eight hours, clocking up hundreds of miles across bus, rail, tram and metro services.
And how much has this epic ride cost you? Just $3.50 (or €3).
Fifteen years after it was first proposed, Austria's new Klimaticket, or climate ticket, goes live on October 26. Offering seamless travel across all modes of public transport it is intended to galvanize the Alpine nation's fight against climate change.
The annual pass, priced at $1,267 (€1,095), works out at just $24 (€21) per week or $3.50 a day. If all goes according to plan, it should encourage people to swap their cars for more climate-friendly forms of getting around.
Surge in demand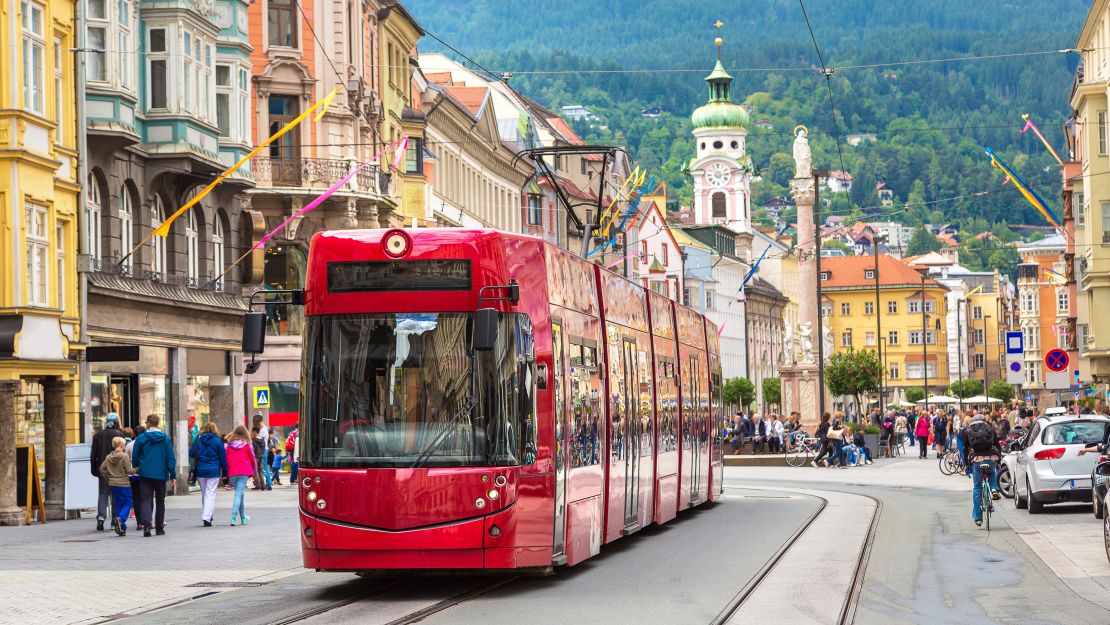 Public transport is already popular in Austria. Its combination of reliable, high-quality, integrated services, simple ticketing and attractive pricing have long made it a winner for commuters and leisure travelers.
Yet even though Austrians travel more kilometers by train every year than everyone in Europe except the Swiss, according to official government figures only 16% of journeys in 2018 were made by public transport.
It's hoped that Klimaticket will change that by making it much more affordable and convenient, especially for regular users.
The signs are positive, with initial interest in discounted early bird tickets so strong that the booking website www.klimaticket.at immediately crashed.
Spearheading the initiative is Austria's Green Party "superminister" Leonore Gewessler, whose responsibilities include climate action, environment, energy, mobility, innovation and technology in the current coalition government.
"I think you can see how happy I am," she said after announcing the deal. "This is a big day for the climate and for transport. If this summer has shown us anything, it is that the climate crisis has already arrived with us."
National passes and discount cards are nothing new in Europe. Switzerland, Austria and Germany, among others, offer monthly travel passes, half-fare cards and other discounts to encourage public transport use.
What makes Austria's new offer different is its remarkably low price.
Switzerland's General Abonnement (GA) travelcard offers unlimited use of the Confederation's entire public transport network, but costs three times as much. A similar annual ticket for buses, trains and metro in the Netherlands is more than $3,500 (€3,066).
Hassle-free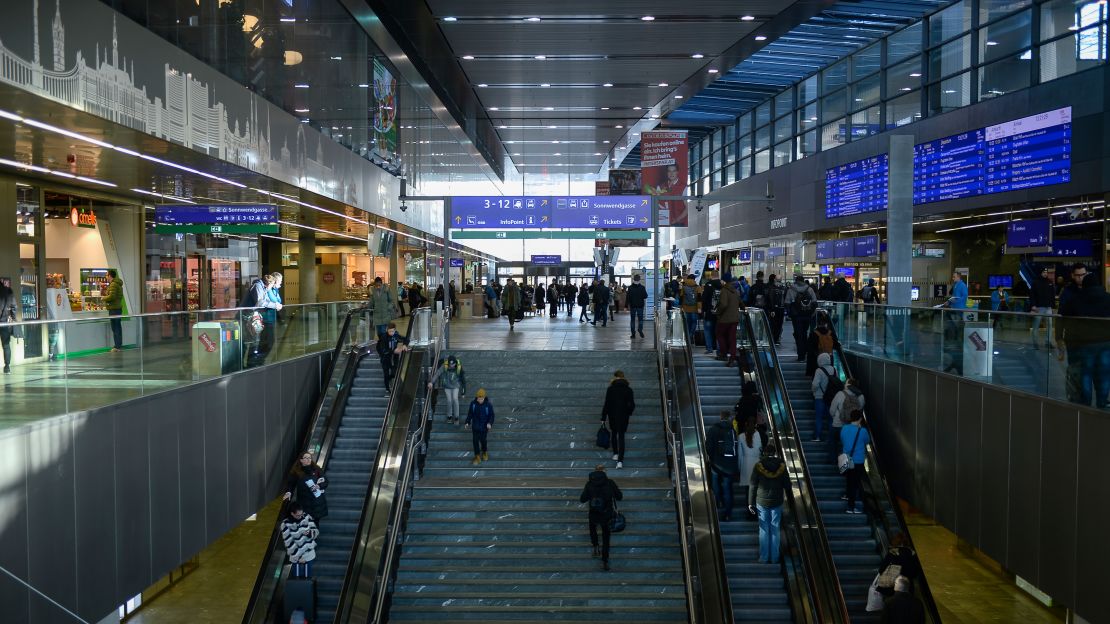 "One of the things I like about Klimaticket is that it is valid on all modes of public transport, a concept that should be replicated elsewhere as it removes the hassle of having to find and buy multiple tickets," says European rail travel expert Andy Brabin.
"It is potentially revolutionary, removing some of the barriers to using public transport and making spontaneous trips much easier as you don't have to worry about buying tickets, which can often be expensive at short notice for longer journeys."
No less than $278 million (€240 million) of federal government funding has been agreed to support the new initiative. Ongoing costs are expected to be around $175 million (€150 million) a year. Despite this, the ticket is regarded as central to Austria's ambition to become climate neutral by 2040 – backed by the European Union's post-Covid "Green Deal."
The Austrian go