Editor's Note: This CNN Travel series is, or was, sponsored by the country it highlights. CNN retains full editorial control over subject matter, reporting and frequency of the articles and videos within the sponsorship, in compliance with our policy.
Turkey's Aegean coast is summer personified. Inhabited by a mostly Greek community under the Ottoman Empire before the creation of the Turkish republic in 1923, the historic towns and villages are gaining new life, attracting a new surge of visitors and defining a modern Aegean culture. Dishes are prepared with the region's sun-drenched herbs and produce, olive oil from its many groves and seafood straight from the Aegean. Wines from local vineyards are uncorked and cocktails are reimagined with local ingredients.
Alongside classic beach towns like Bodrum and Alaçatı, two of the coast's loveliest spots are the little-known seaside town of Ayvalık and the nearby island of Cunda. The pair sit a little under 100 miles north of Izmir, across the water from the Greek island of Lesbos.
Ottoman architecture and Greek churches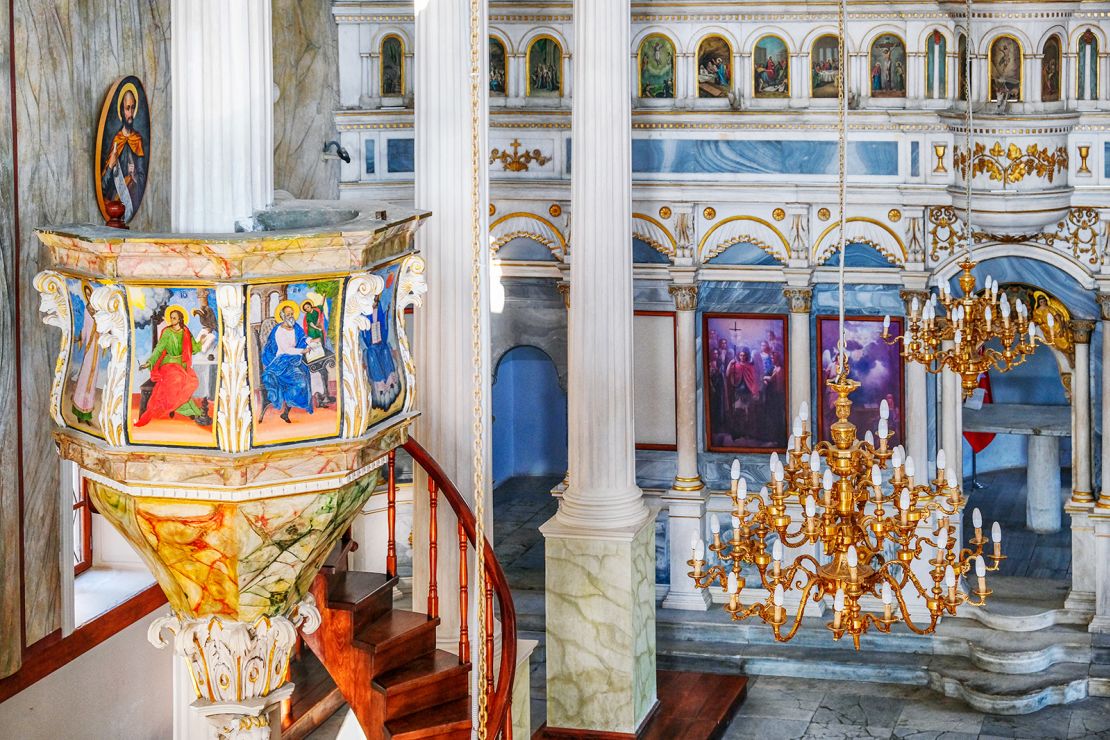 Once the center of olive oil production during the Ottoman era, the chimneys of Ayvalık's old factories can still be seen while exploring the winding cobblestone alleys that lead past historic churches and old stone houses with colorful window shutters.
The architecture reflects its history, with Greek and Ottoman buildings side by side. Standouts include the Çınarlı Mosque, formerly the Greek Orthodox church of Ayios Yorgis, built in 1790 with its ionic columns and cinquefoil windows. The Taksiyarhis Memorial Museum, meanwhile, isn't a museum as such – it's a Greek Orthodox cathedral, built in 1844. Used as a warehouse in the 20th century and then abandoned, it's been restored to its former glory, complete with decorated marble columns and frescoed vaults.
Shopping with artisans