Editor's Note: Sign up for Unlocking the World, CNN Travel's weekly newsletter. Get the latest news in aviation, food and drink, where to stay and other travel developments.
A Russian tourist has been deported from Bali after a semi-nude photo he took on top of a sacred mountain went viral and sparked heated public debate about misbehaving tourists on the island.
The 24-year-old Russian national, identified by Balinese immigration authorities as Yuri Chilikin, was deported on Tuesday, April 4 to Moscow via Dubai, officials said in a statement issued Wednesday.
Photos released by the immigration authorities showed Chilikin, wearing a backpack and holding a cup of coffee while being escorted by officers at the Ngurah Rai International Airport in Denpasar during the deportation process.
"Please enjoy Bali by adhering to regulations. If you commit a violation, we will not hesitate to take firm action," spokesperson Barron Ichsan said.
Chilikin has also been barred from entering Indonesia for at least six months over the incident, he added.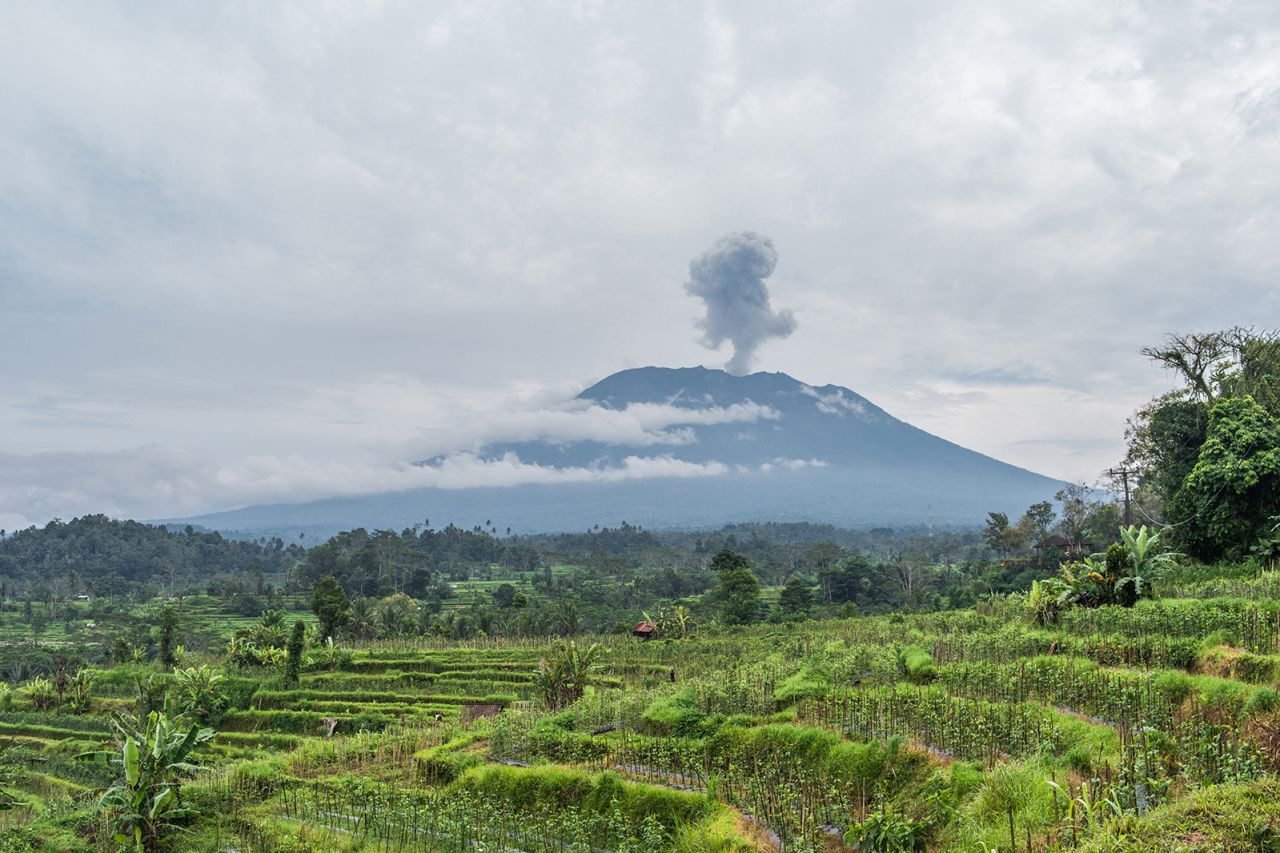 Chilikin is one of a handful of Russian tourists who have made headlines for inappropriate behavior on the popular Indonesian holiday island.
He had posted a photo of himself on Instagram naked from the waist down at Mount Agung, Bali's highest peak and a sacred religious site. Locals – who are predominantly Hindu – believe that the mountain represents the god Shiva and a permit is required for anyone who wishes to hike it.
Following backlash, Chilikin removed the offending photo from his page, replacing it with an apology video. "There is no excuse for my actions. The only thing that led to what happened was my personal ignorance," he said. "Agung is a sacred symbol for the Balinese. After studying the culture and religion of Bali, I realized my mistake."
He also detailed an "offering ceremony to the Gods" which took place on April 2. "I participated as well as I could, I kept my word," he said, sharing that he had spent money on the ceremony.
"Now I am calm and clear before me. I did everything to correct this situation – and for the rest (I was) showed a good lesson on how not to behave," Chilikin said, adding that he was "ready" for any outcome from the authorities.
"Now I am waiting to be deported and I hope that I will be able to fly to Thailand for my mother's birthday," he added.
Russians: the most deported nationality
Indonesia's most popular holiday island has become a magnet for thousands of Russians and Ukrainians seeking to escape the horrors of war.
Russians make up the second largest tourist group in Bali, after Australians. More than 43,000 Russian nationals arrived on the island in the first three months of 2023, according to Indonesian government figures.
But public resentment towards them has been rising, with complaints about Russian tourists behaving badly increasing in recent weeks, officials said.
Out of 40 foreign tourists who were deported from Bali between January and April this year, 35 percent of them (14 individuals) were Russian – making up the largest group of foreign deportations, officials added.
In March, Bali governor Wayan Koster called on the Indonesian government to revoke visa on arrival privileges for Russian tourists as well as Ukrainians. "Why these two countries? Because they are at war so they flock here," Wayan said.
He also announced that foreigners would no longer be allowed to rent motorbikes and that international visitors would not be able to work on the island without proper visas.
Russian ambassador to Indonesia Lyudmila Vorobieva expressed displeasure with his call for a ban, saying that majority of Russians respected and obeyed laws in Indonesia.
"Of course, just like any nationality, there are several people who do not really obey the law, but I don't think that is something to be focused on," she told local reporters. "The removal of visa upon arrivals for Russian tourists is just a proposal and I hope the matter does not become a problem," she added.
CNN's Lilit Marcus and Masrur Jamaluddin contributed reporting.