Editor's Note: Monthly Ticket is a CNN Travel series that spotlights some of the most fascinating topics in the travel world. In February, we're exploring the people, places and journeys working to make tourism more sustainable.
Bicycles can be a great way for travelers to enjoy a city. Not only do you have easy access to many tourist spots, but they're good for your personal health, financial health and the planet's health.
However, not all cities are bicycle friendly. The last thing you want is a stressful vacation pedaling around an urban tangle where roads and vehicles totally rule.
The good news is some cities have given bicycles and the practice of sustainability their due.
The following 10 cities worldwide are among the best for tourists (and locals) who like to bike.
Antwerp, Belgium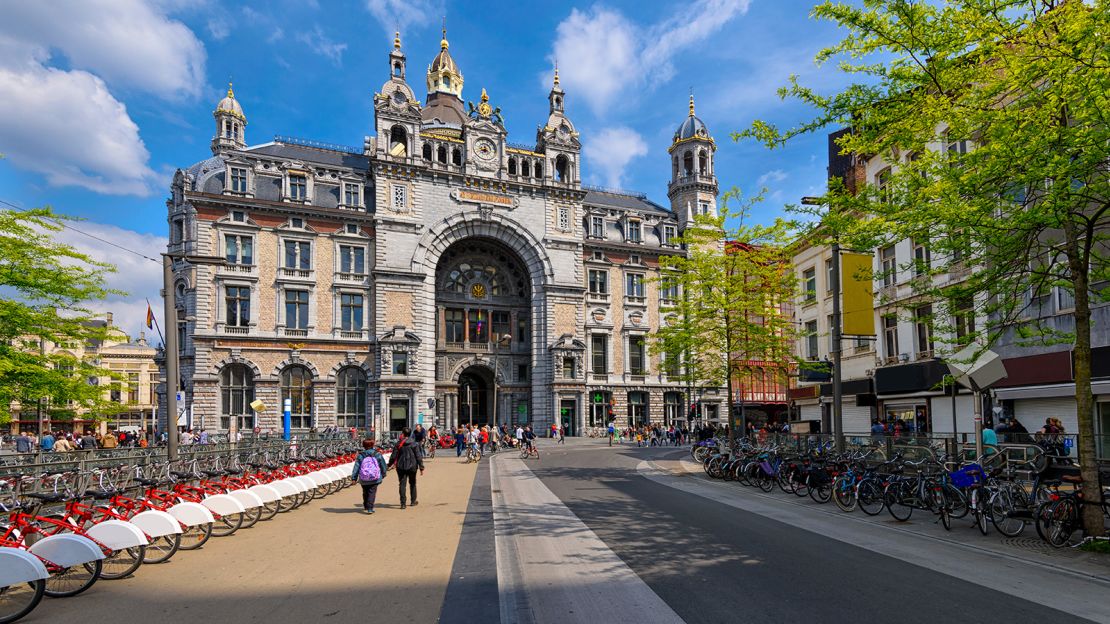 There's nothing like a local to help provide the lay of the land. Jurga Rubinovaite, founder of the Full Suitcase family travel blog, is based in Antwerp. And she's also a major biking enthusiast.
"Biking is a great way to explore a new destination or rediscover a place and get to know it deeper," she told CNN Travel by email. "So I try to do it whenever I get the chance."