Story highlights
Innovative and passionate Manila-based chefs are redefining the city's food scene
Classics such as halo-halo and kinilaw still receive the respect they deserve
Forget the "exotic" duck embryos and fried pigs' heads you often see representing the Philippines on TV.
Filipino cuisine has new legs to stand on thanks to a few innovative and passionate Manila-based chefs.
There's Jordy Navarra, who's doing reinterpretations of local dishes in his new restaurant, Toyo, serving salads inspired by a vegetable-centric Filipino folk song and chocolate truffles filled with caramel and fish sauce.
Then there are established names such as this year's "Asia's best female chef" Margarita Fores, who has turned her restaurant, Grace Park, into a playground of sorts for local organic produce and homegrown cooking.
Meanwhile, unlikely neighborhood eats have sprouted in even unlikelier places.
The red lights of Burgos district grow ever more faint as girlie bars share space with hole-in-the-walls peddling yakitori, Korean stews and Mexican flavors.
Chefs such as Bruce Ricketts, with his tasting menus in Fort Bonifacio's Mecha Uma and Aguirre Street's Sensei, continue to excite diners by flying in ingredients and produce from far-flung places.
Clearly it's an exciting time to dine in Manila.
To get you started, here are six Filipino favorites – both old and new – that will give you a taste of what Manila has to offer.
Manila: Insiders spill their best tips
1. Halo-halo
Once summer bears down, Manila's streets are dotted with makeshift counters – usually staffed by moms or kids – serving shaved ice desserts made with evaporated milk and various fruits.
But nothing tops the icy avalanche of halo-halo, a throw down of red beans, coconut gel, purple yam, flan, candied fruits and even a scoop of ice cream.
"Oddly beautiful" was how Anthony Bourdain described fast food chain Jollibee's halo-halo, a confusing sight with its literal melange of flavors.
Almost every restaurant has its own version, though, some throwing in sweet potato or jackfruit to up the ante.
Where to try it: Razon's of Guagua, a popular chain of Kapampangan restaurants.
They call it "minimalist halo-halo," whittling down the dessert's appeal to four ingredients – bananas, macapuno, milk and flan – all bathed in finely shaved ice.
It's sweet without the overload, still offering the flurry of flavors halo-halo is famous for.
2. Buko pie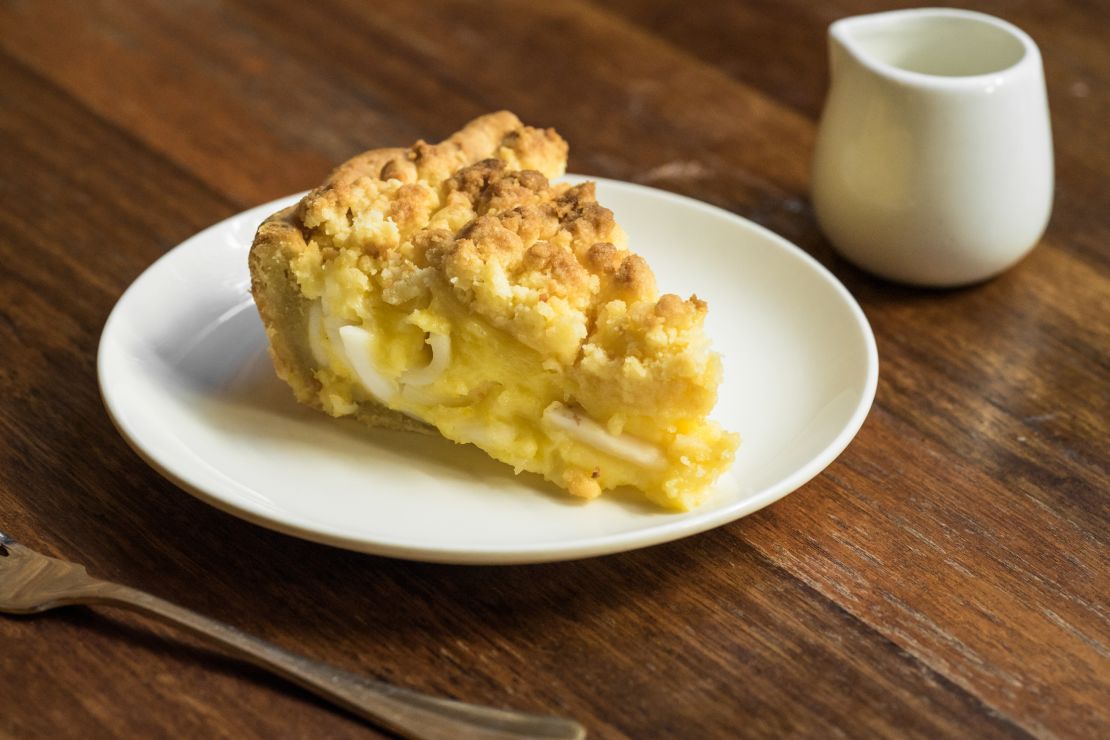 Buko pie stands are almost a roadside attraction.
A venerable pasalubong (homecoming gift) to take back to Manila after a trip south – particularly Laguna, where this humble pie was born – buko is similar to custard pie but with a denser filling that's made without cream and sweetened with condensed milk.
There are two keys to the perfect buko pie: the consistency of the crust and the evenness of the filling.
Where to try it: Wildflour, Manila's brunch mecca and sibling to Los Angeles' famous Republique (chefs Walter and Margarita Manzke are part owners).
Heftier than most, Wildflour's slices include a memorable layered crust that opens up to a thick bed of coconut meat underneath.
Its flavor is a complex yet simple example of why the buko pie has become a beloved staple in Filipino homes.
3. Max's fried chicken
Considered a national institution, Max's has quite the history.
The origins of this humble eatery date back to World War II, when its founder served fried chicken to American GIs.
The tagline "the restaurant that fried chicken built" is an accurate testament to Max's distinctive and now legendary take on fried chicken – golden on the outside and crisp on the inside, all bathed in a glorious secret mix of spices.
Where to try it: All Max's branches are consistent. They are common enough that you'll find them in any mall or neighborhood, it's nearly as iconic as Jollibee, a brand many equate with family and tradition.
4. Kinilaw
Kinilaw is Manila's counterpart to Latin America's ceviche and Hawaii's bowls of poke.
At its simplest, kinilaw mixes cuts of fresh fish, onions, garlic, ginger, tomatoes and chilies into a small stream of coconut vinegar and citrus.
In some regions, the fish is even bathed in folds of coconut cream.
Milky and tart, with a palatable amount of heat, kinilaw's simplicity articulates the varied tastes of fresh catch from local waters.
Where to try it: Manila's seaside "dampa" (wet market) scene along Macapagal Boulevard in Pasay City is often overlooked and undervalued.
Here, you choose your own fresh seafood from the wet market stalls then ask a nearby "paluto" restaurant to whip you up a plate of kinilaw for a reasonable fee.
5. Kare-kare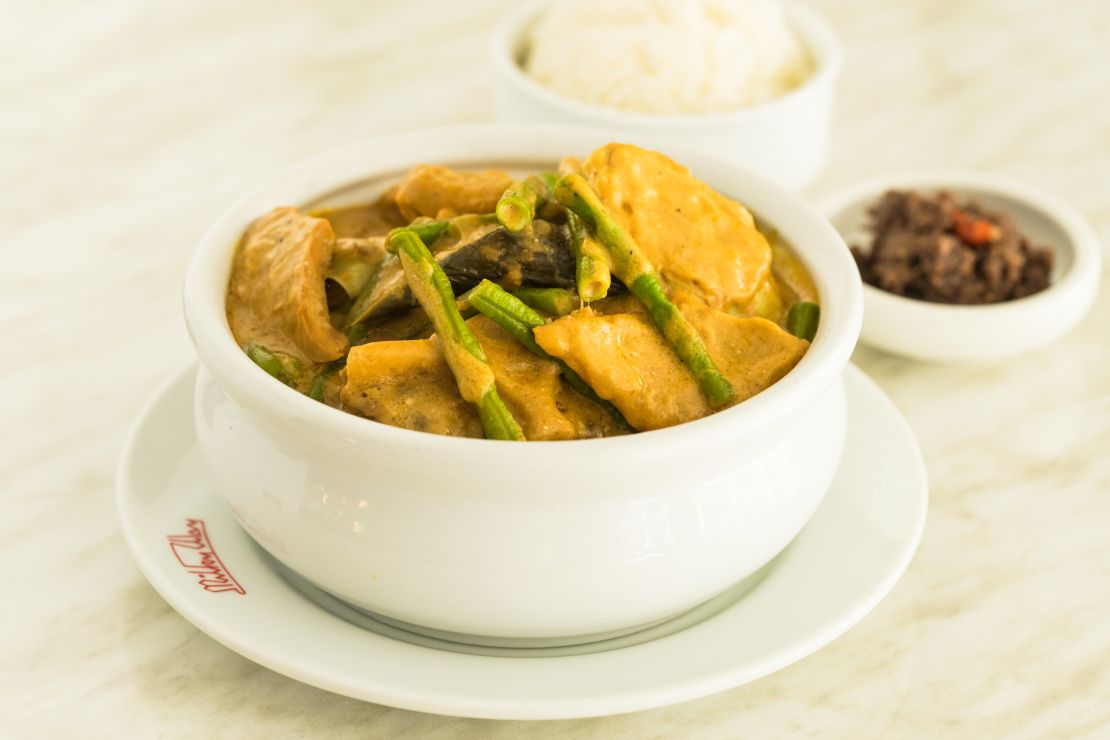 While adobo has somehow managed to become the unofficial global spokesperson for Philippine cuisine, kare-kare is the dish that should eat up a little more of that spotlight.
Vegetables like daikon, Chinese cabbage and eggplant are mixed in with pieces of oxtail stewed in a thick peanut sauce made with annatto and – surprise! – peanut butter.
The sauce almost tastes like a mild satay and is paired best with a steamy, snowy mound of rice and finished off with a dollop of bagoong (shrimp paste) for the requisite funk.
Where to try it: Milky Way Cafe has become an institution in Manila's dining landscape thanks to its consistent takes on Filipino classics.
The kare-kare here is as authentic as it gets, along with a roster of fundamentals that stretch from tokwa't baboy to ginumis.
Milky Way Cafe, 928 Pasay Road (A. Arnaiz Ave.), Makati, 1223 Metro Manila
6. Filipino fusion
Look a decade back into the Manila dining scene and you'll see various permutations of fusion cuisine that focused heavily on Western flavors.
Only recently have restaurants aspired to do so much more with Filipino tastes and techniques.
This playfulness has brought a new level of sophistication to otherwise conventional Filipino food and stirred the resurgence of lost local ingredients.