Story highlights
These vacations will help you kick-start a healthier New Year
Options include hiking through some of Europe's most bucolic scenery
A New Year health kick doesn't have to mean detox, denial and downright misery.
January is the perfect time of year for a relaxing break, with a spot of fitness thrown in for good measure.
Here are 10 places for health fiends to check in and get trim in early 2017.
Trekking and bodyboarding in Costa Rica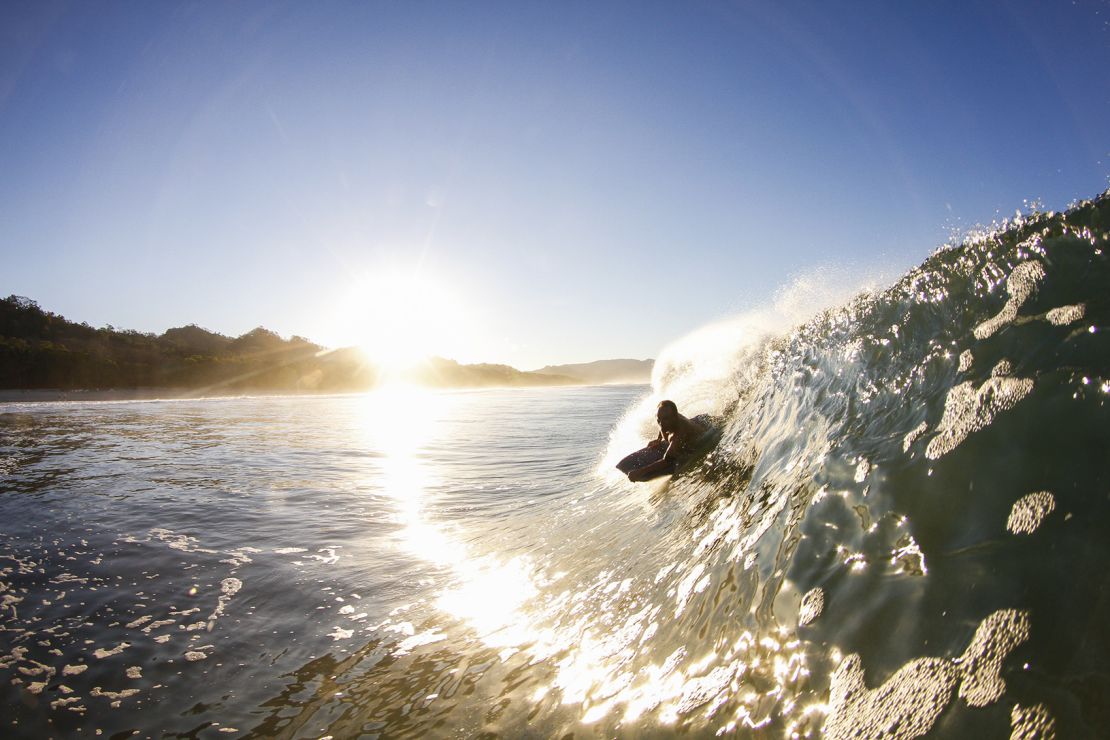 Costa Rica's breadth of biodiversity and its tropical climate make it the ideal place for a January getaway.
And while the beaches on its Caribbean coast offer plenty of opportunities to kick back, the surf on the Pacific side is ideal for those looking to get active.
Bodyboard Holidays offers trips to remote Santa Teresa, getting beginners and advanced bodyboarders out into gnarly breaks.
For those desperate for that Caribbean vibe but in need of a fitness boost, Discover Adventure runs a 12-day coast-to-coast trekking and rafting trip through rainforest rapids and on to calmer waters.
Cycling and swimming in historic Cuba
Cuba is changing fast, with the country set to continue opening up in 2017.
Cycling across the island is a great way not only to shed a bit of holiday timber, but also to get steeped in the country's recent history.
Responsible Travel's nine-day jaunt from Havana to Santa Clara is an easygoing affair, following quiet coastal routes and stopping at beaches such as Playa Larga for a dip, as well as at key sites including the Bay of Pigs and Che Guevara's mausoleum.
MORE: The most beautiful places in England
Self-guided walks on England's North Downs Way
Taking a stroll through the English countryside is a simple way to get in shape and enjoy some of the most bucolic scenery in Europe.
The North Downs Way, a well signposted National Trail, stretches 156 miles from Farnham, south of London, to the Kent coast at Dover via the UNESCO city of Canterbury.
It can be undertaken in one go or in sections.
Load Off Your Back operates five, seven and 11-day self-guided hikes, picking up and dropping off luggage in local guest houses, so visitors can take in some of England's finest areas of outstanding natural beauty unencumbered.
Muay Thai in Koh Samui and Bangkok, Thailand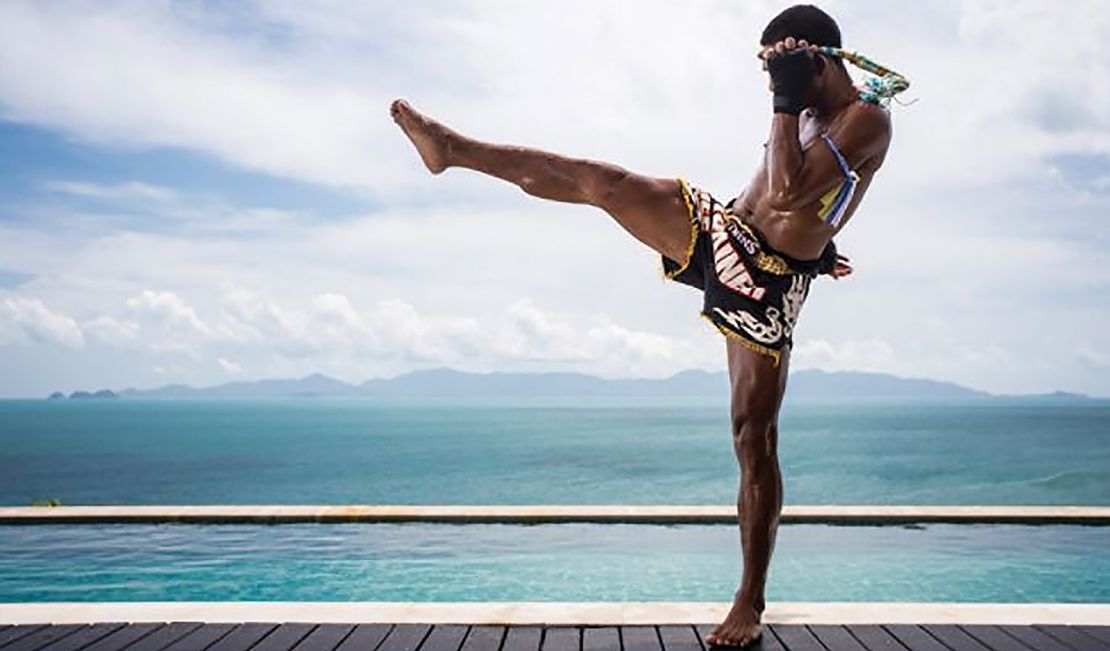 For those looking to get shredded in the New Year, no sport can match Muay Thai.
Known as "the art of eight limbs," it's hugely popular across Thailand, with training gyms aplenty for fitness focused visitors to learn from the locals.
Higher end hotels and resorts have inevitably jumped on the bandwagon, with the Four Seasons Koh Samui offering its own specially designed ring and personal trainer with sea views to ease any aches and pains.
Bangkok-bound tourists can head to The Siam hotel for a four-night Muay Thai retreat with a former pro running proceedings.
READ: 10 of the world's most amazing long-distance trails
Log lifting and sand dune running in Zanzibar
Few places can match Zanzibar when it comes to escaping the cold mornings and dark afternoons endured by many in mid-January.
And while a few days on the sun lounger may be tempting, these tropical islands offer plenty for those wanting to get shipshape in the New Year.
Health and Fitness Travel offers a Wildfitness package which includes leg-burning runs up and down sand dunes, outdoor boxing sessions in a coconut grove and even log lifting to boost strength and stamina.
Fortunately, the snorkeling and diving are first rate and provide a welcome break from strenuous exercise.
Beach boot camps in Miami
Boot camps don't have to mean getting muddy in a local park or being shouted at by military grade PTs.