Editor's Note: CNN Travel's series often carries sponsorship originating from the countries and regions we profile. However, CNN retains full editorial control over all of its reports. Read the policy.
Luxury hotels have staked claims to Mauritius' famed beaches for decades, but over the past couple of years, elite designers have remade venerable island institutions and built new paradise retreats from the ground up.
There are dozens of top-notch resorts and hotels across the island, but here's a list of 10 of the best and most interesting places to stay:
1. Oberoi Mauritius, Turtle Bay Marine Park, Balaclava
While this isn't a couples-only resort, the Oberoi feels like a honeymooners retreat. There is a kids' club for the little ones, but everything from the waterfall at the entrance to the villas with private pools says romantic luxury getaway.
Repeatedly voted the best hotel in Mauritius at the World Travel Awards, this is the sort of place where guests return to their room to find their tub filled with rose petals.
The Oberoi Mauritius, The Oberoi Turtle Bay Pointe, aux Piments, Mauritius; +230 204 3600
2. Angsana Balaclava Mauritius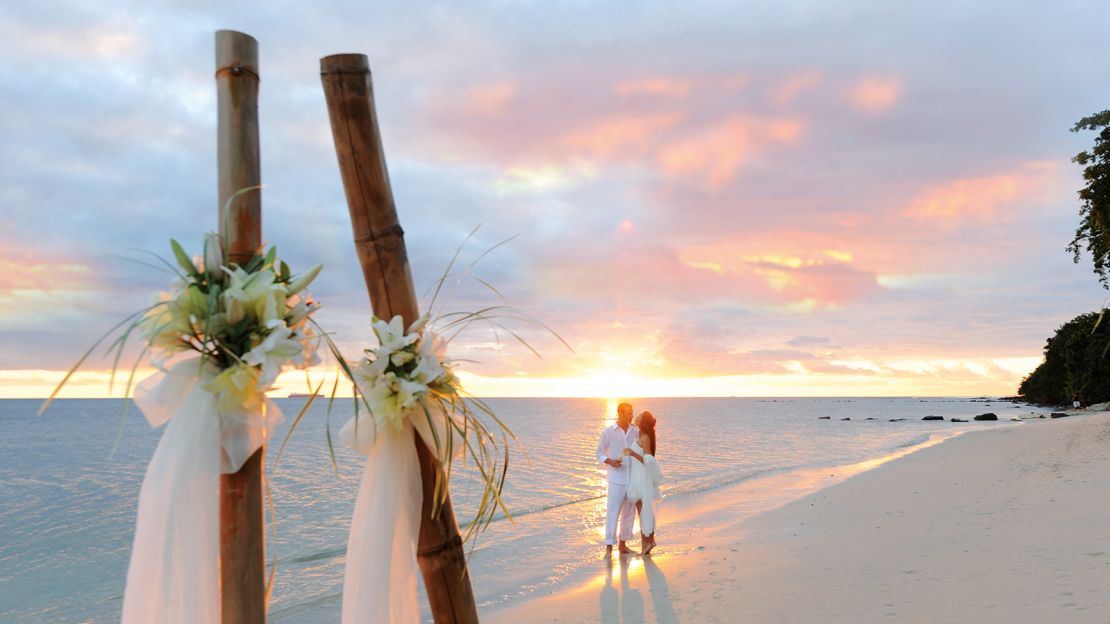 The famed Thai resort brings its chic Asian style to a retreat that's meant as a couples getaway.
Seriously, they offer a "romance concierge" who can organize a couple's massage or set up a private candlelight dinner inside the rooms overlooking the beach. They can even organize a wedding.
The hotel is secluded, beautiful and enjoys glorious sunsets every evening. The spa is one of the best in Mauritius.
Angsana Balaclava Mauritius, Turtle Bay, Balaclava, Mauritius; +230 204 1888
3. Shangri-La's Le Touessrok Resort & Spa
Recently renovated, the Shangri-La combines modern Asian design with family-friendly amenities.
Long owned by South African hotel magnate Sol Kerzner, Shangri-La was brought in to spruce up the place and take over the management. The hotel used to reflect a particularly South African sense of Mediterranean design. Now it has modern Asian interiors, with rough or natural woodwork balanced by soft earth tones that work to make the ocean water appear even more vibrant.
The resort has four beaches and a private island, Ilot Mangénie, that's only for guests. Another private island, Ile aux Cerfs, has an 18-hole golf course designed by Bernhard Langer.
Shangri-La's Le Touessrok Resort & Spa, Coastal Road, Trou d'Eau Douce, Mauritius; +230 402 7400