The highly anticipated, jam-packed summer travel season proved to be challenging, to put it nicely.
Makes you yearn for a nice autumn vacation, huh? Perhaps a little less crowded, maybe less expensive, definitely less hot (in the Northern Hemisphere). And hopefully less chaotic.
Factoring in transit costs, a strong US dollar (great for American tourists overseas, not so great for everyone else), the weather, scenery and special events, here are some suggestions of the best places to go in the fall of 2022 around the world:
Mexico City
Scott Keyes, the founder of flight deals and travel advice site Scott's Cheap Flights, said the big airfare hikes of the spring have given way to lower prices. And he expects airfares to drop even more for autumn. That could be good news for people with an eye on Mexico City.
North America's most populous city still flies under many people's travel radar. But with its historical sites (National Palace), world-class museums (Palacio de Bellas Artes) and cool neighborhoods (Roma), Mexico City should be explored.
Foodies will love it here. The city sports two of the 10 top restaurants in the world for 2022: Pujol and Quintonil (the only city in the world to do so).
And the weather might surprise you. The city sits at a high elevation – almost 2,255 meters (7,400 feet) above sea level. And thus temperatures in October, when the dry season usually starts, tend to run in the low 20s Celsius (low 70s Fahrenheit) in the day and to around 10 C (50 F) at night.
Time your visit to November 1 and 2 for Día de los Muertos (Day of the Dead) for an unforgettable experience, said Elizabeth de Quillacq of travel agency Souvenir & Far.
Samoa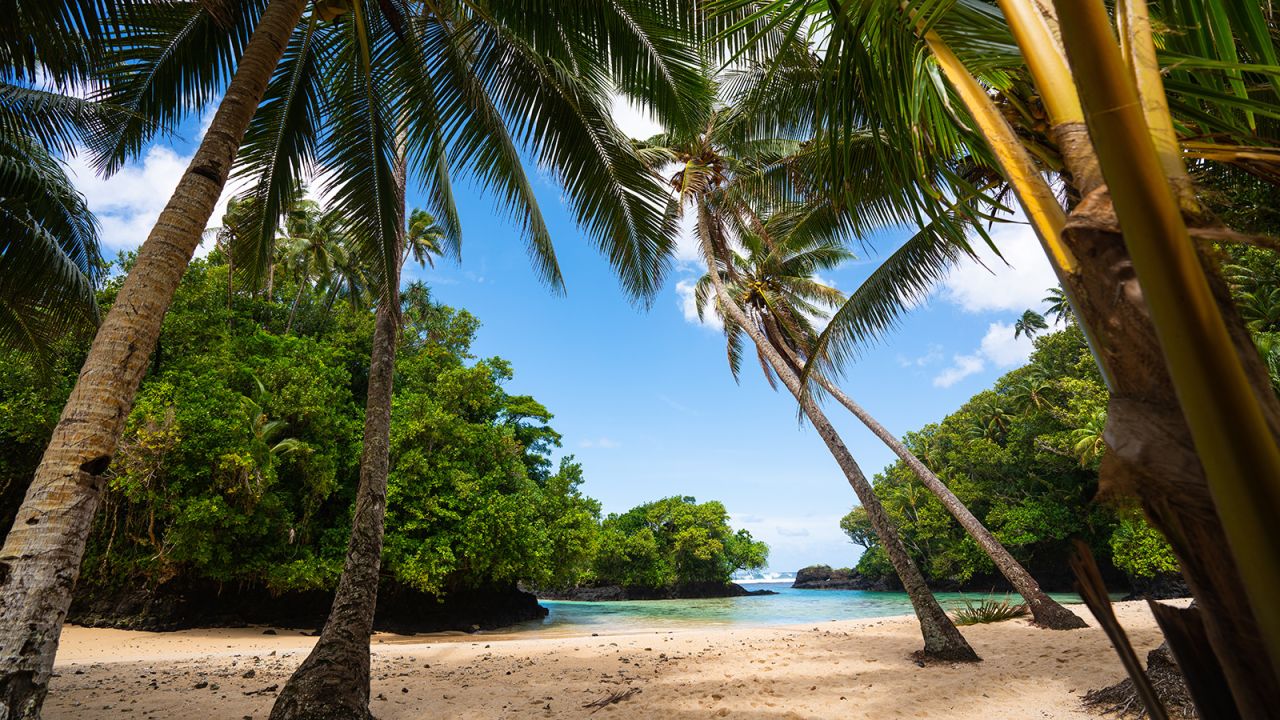 This selection is for the adventurous traveler who likes long-forbidden fruit and doesn't mind a long-distance challenge. A lengthy holdout during the pandemic, this independent Polynesian island paradise in the South Pacific finally reopened its borders to tourists on August 1.
The requirements to enter feel more like 2021: Visitors 12 and older must have proof of full vaccination and a negative result from a Covid-19 test. Face masks are required en route, and another Covid test must be taken within three days of arrival.
Your reward for leaping these hurdles? Inland swimming holes and waterfalls; gorgeous beaches; plenty of cycling, hiking, fishing and surfing; and bragging rights to being in the first waves of visitors to return.
Madrid
Keyes is big on Spain's cosmopolitan capital this autumn. First, he likes the excellent deals on flights he's seeing to Madrid. Secondly, he said Adolfo Suárez Madrid-Barajas Airport didn't suffer from the same level of flight disruptions that some other major European airports have endured this summer.
Finally, Madrid and the rest of Spain will soon start to cool off from the summer's serious heatwave. "I'd much rather go in September or October than July or August," he said.
Keyes suggested checking out a Real Madrid Club de Fútbol match as the season will be starting up. At the world-famous Museo del Prado, the special exhibit Reflections of the Cosmos runs through October 16, supplementing its stunning permanent collection by Diego Velázquez, El Greco, Francisco Goya and more.
And if it's stunning fall color you want, you'll get it at iconic El Retiro Park.
Greenville, South Carolina
New England is glorious but doesn't have a monopoly on vivid fall foliage. This small city set in the foothills of the Blue Ridge Mountains is a great hub from which to see southern leaves take a bow.
Paris Mountain, Table Rock and Caesars Head state parks are an easy drive away (though hardly the only mountainous offerings). Colors typically start peaking around here in late October, but that can change year to year.
If you want to work in an entirely different ecosystem on the same trip, Congaree National Park offers an old-growth, bottomland cypress forest that's only two hours south by car.
But you don't even need to leave the city to have a good time. Downtown and nearby neighborhoods are filled with interesting shops (including Mast General Store) and restaurants (Kitchen Sync).
Falls Park – a transformative redevelopment project that refocused the city around Reedy River Falls – offers stunning natural beauty right off Main Street.
Egypt
"Egypt is my 'go-to' destination for fall," said Justin Smith of Evolved Traveler – a member of the Ensemble Travel Group. "The weather is definitely cooling down, and the crowds have not returned to Egypt yet."
Smith, based in Beverly Hills, California, likes the potential ease of getting there, too.