The Federal Aviation Administration is investigating a Monday incident between two United Airlines flights at Boston Logan International Airport, the agency said in a statement to CNN.
"As a tow tug was pushing it back from the gate at Boston Logan International Airport, the right wing of United Airlines Flight 515 struck the tail of United Airlines Flight 267 around 8:30 a.m. local time this morning," the FAA statement said.
"Both aircraft were Boeing 737s that were scheduled for departure," the statement added.
CNN has reached out to United Airlines and Massport for more information about the incident.
'A sudden jolt'
Passenger Nicholas Leone took a photo after the incident and described to CNN what happened.
"I felt a sudden jolt and look to my right to see that the plane had crashed into the still plane, " he said. "After seeing the fire trucks and police cars, people were a little rattled. Thankfully everyone was able to offboard quickly."
Passengers said the incident was a little jarring, according to CNN affiliate WHDH in Boston.
"It was just a pretty big shake," said passenger Martin Neusch. "While we were on the plane, it just clipped the wings, so the two wings clipped each other on the plane."
The station said passengers on both planes were rebooked on other flights set for Monday afternoon.
Close-call incidents in 2023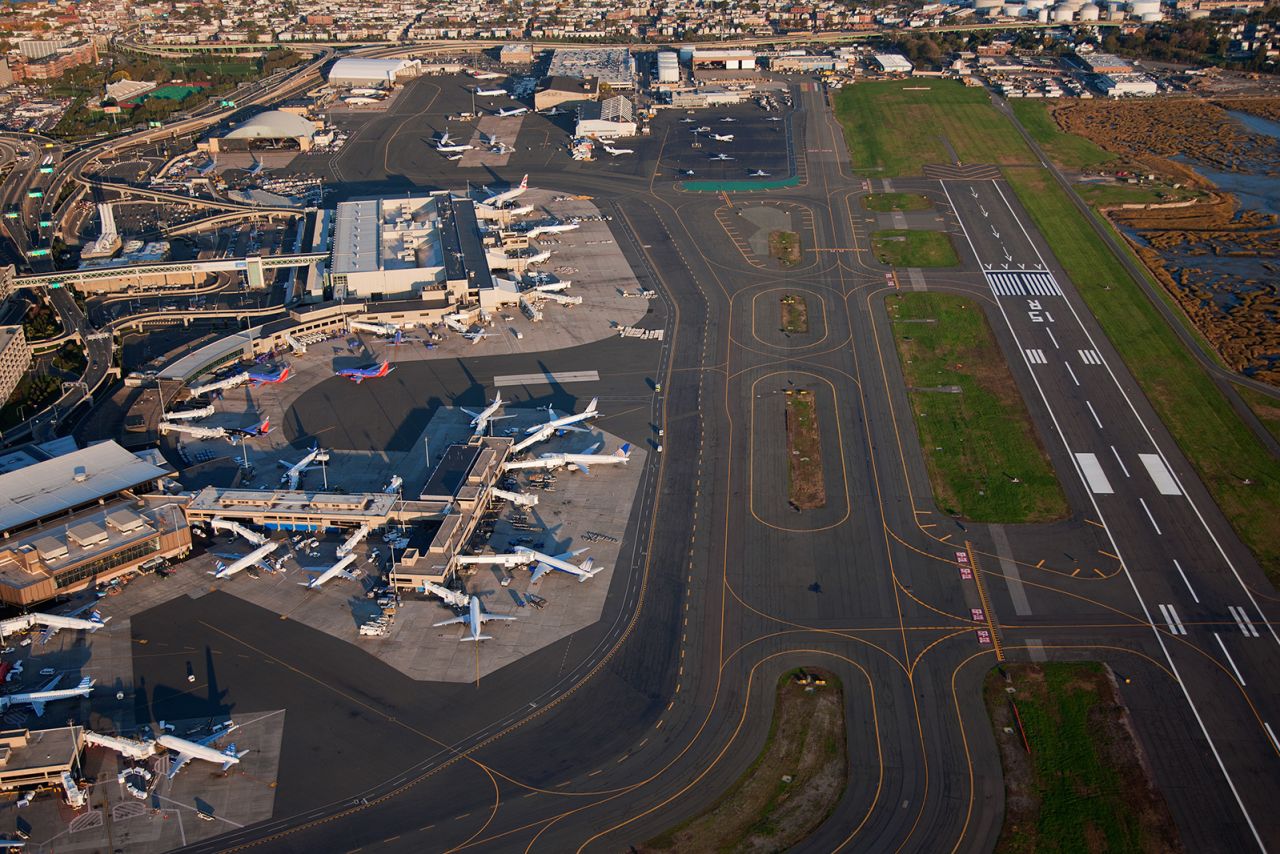 The contact between two aircraft on Monday morning follows a string of five close-call incidents earlier this year, including one at Boston Logan last week.
Air traffic controllers stopped a departing private jet from running into a JetBlue flight as it was coming in to land at Logan last Monday night, according to the FAA.
The FAA and the National Transportation Safety Board are investigating that incident.
The two planes involved came within 565 feet (172 meters) of colliding, according to Flightradar24's preliminary review of its data.
The NTSB is also investigating four other runway incursions involving commercial airliners at major US airports this year.
It's investigating a possible "runway incursion" in Burbank, California, involving Mesa and SkyWest regional airliners.
Three other incidents have occurred at Honolulu, Austin and New York's JFK airport this year.
CNN's David Williams, Gregory Wallace and Forrest Brown contributed to this report.