If Las Vegas can become a world culinary capital, why not Siem Reap?
The western Cambodia city, its bright lights and big hotels fed by an overflow of visitors to the ancient city of Angkor, now caters in somewhat slapdash fashion to an international potpourri of imported tastes and flavors.
But what are the best choices for those seeking to actually experience the classic cuisine of Cambodia, beyond wandering through the many markets to gawk at local oddities like moringa leaves and Tonle Sap snakehead fish?
Just a few decades back, following the Khmer Rouge's famine-inducing dictatorship, such middle-class amenities as restaurants or cookbooks would have been unthinkable.
And even recent visitors, hoping for tasty local fare like they might find in neighboring Thailand, would instead have been faced largely with smelly fermented fish prahok and variants of amok or hor mok, a fish mousse of wildly varying consistency.
But with tourism and prosperity on the rise in Siem Reap and capital Phnom Penh, custodianship of the national cuisine has moved beyond well-meaning researchers and NGOs to a new generation of chefs, both domestic and international, all equally dedicated to their craft.
Embassy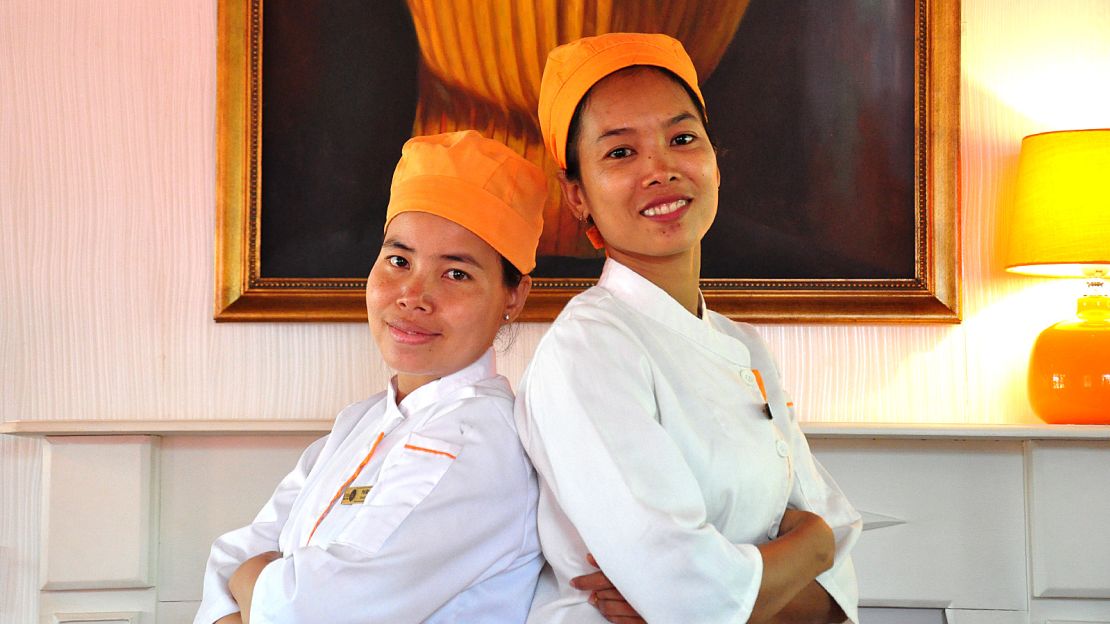 A bright lair of light, flowers and European design on the upper floor of a bland mall in Siem Reap, this has to be one of the most unusual culinary undertakings in the country, and hopefully a harbinger of things to come.
Embassy's all-female team is led by two chefs, self-dubbed the Kimsan Twins because of shared family names, who are graduates of NGO training restaurants for students from underprivileged backgrounds.
The pair has a refreshingly sophisticated approach as well as a devotion to local products, showcased in an experimental menu that changes every month.
Indigenous herbs like rogneang leaf and sauces like kapeek pow are combined with more familiar pastes of lemongrass, luffa and lake fish to create a six-course array, matched with wines and sorbets, but entirely Cambodian in feel.
Embassy, King's Road Angkor Village, Siem Reap, Cambodia
Cuisine Wat Damnak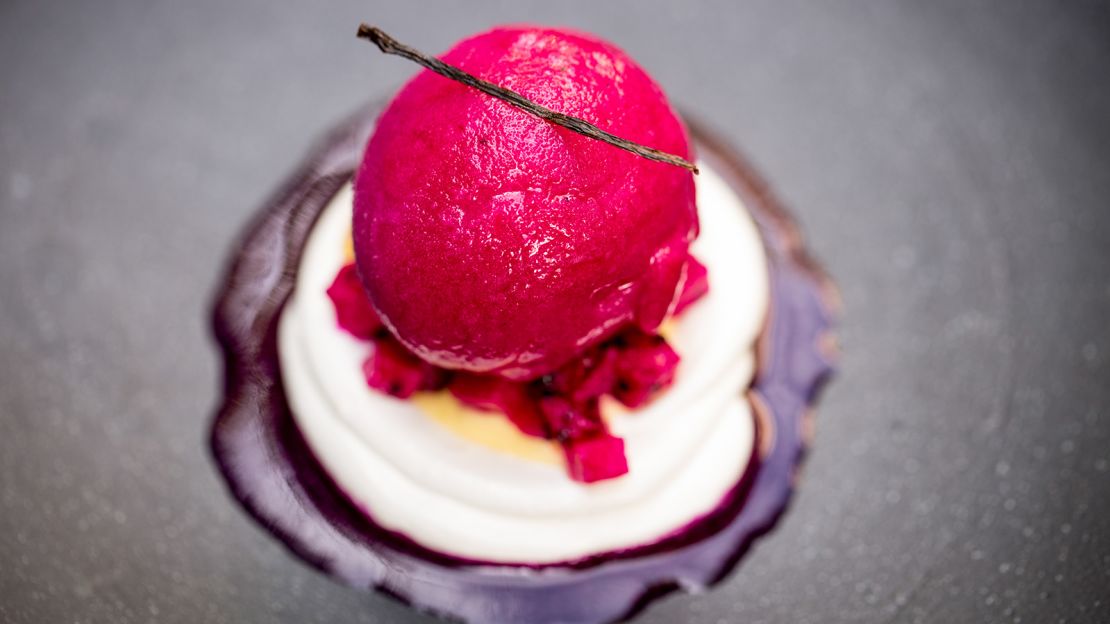 Cuisine Wat Damnak is the only restaurant in Cambodia to have appeared on the prestigious Asia's Top 50 Restaurants list.
The open-air seating at this pleasant house on Siem Reap's outskirts is sometimes booked up months ahead.
It's generally considered the leading showcase of what Cambodian cuisine may once have been and could rise to become again – given the proper attention to flavor and detail.
That's because of the lifelong devotion of French chef Johannes Riviere, a personable and humble culinary master who came to teach Western techniques in a training restaurant and ended up being inspired by his adopted home in the East.
A quick procession of miniature melanges, some served in bowls, emerges from a glassed-in kitchen where Cambodian assistants in white frocks work with methodical calm.
Dishes on offer include Tonle Sap croaker fish curry and Angkor stout slow-cooked pork shank with okra, yellow noodle cake, crispy breast and fermented chili sauce.
A French touch is reserved for the amazing desserts, which feature tropical fruits. Riviere has a magical way of working with chocolate, too.
Cuisine Wat Damnak, between Psa Dey Hoy market and Angkor High School, Wat Damnak village, Sala Kamreuk Commune, Siem Reap, Cambodia
Chi Restaurant & Bar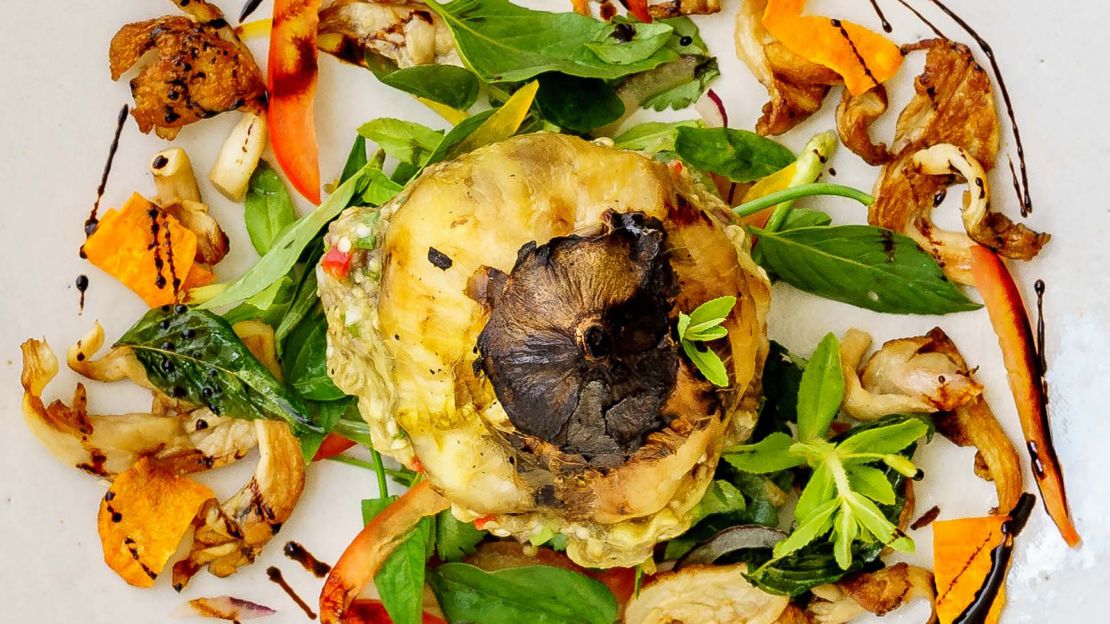 Usually when hotel chains invest large sums in a refurbishment, dressing their house restaurant in a heavy wood and dramatically high-ceilinged look, it's rare that they'll give the spotlight to local, lesser-known fare.