Growing up, Sindile Mavundla would cycle to school every day on a red BMX bicycle – then a rarity in Khayelitsha, a township in Cape Town, South Africa. Mavundla knew few people who owned a bike and would let his friends take a turn on his.
At a young age, he recognized the lack of opportunities for people to get into cycling. Now, aged 33, he's trying to rectify that as one of Africa's few bicycle mayors.
The global Bicycle Mayor Network was inaugurated in 2016 in Amsterdam, in the Netherlands, and now has over 100 members around the world who champion cycling in their respective countries. In Africa, in addition to Mavundla, there is a bicycle mayor in Botswana, Kenya, and Zimbabwe, and two in Nigeria.
"Our job is to fast track the uptake of cycling, look into how we improve our infrastructure, and present different ideas on how to be more of a livable city, with a bicycle at the center," Mavundla explained.
As bicycle mayor of Cape Town, Mavundla is on a mission to create a more diverse and accessible cycling culture in South Africa.
He works with the non-profit Active Mobility Forum to make commuting by bike more accessible to local communities, implementing safer infrastructure, affordable bicycles and cycling clinics that teach road safety.
In 2019, Mavundla launched Khaltsha Cycles, a bike shop designed to promote cycling in townships. It has cultivated a community of more than 260 riders, with most incorporating cycling into their daily commute.
He has also worked with mobility non-profit Qhubeka to donate 1,220 bikes to Thembelihle High School, in Cape Town. Through Bike2Learn workshops, over 1,200 Thembelihle students aged 15 to 18 have learned to ride, with 85% of them using a bike to get to school, Mavundla says.
"A child will walk about 15 kilometers to school and by the time they arrive they're already tired. But if you give them a bike, they arrive ready to learn," he said.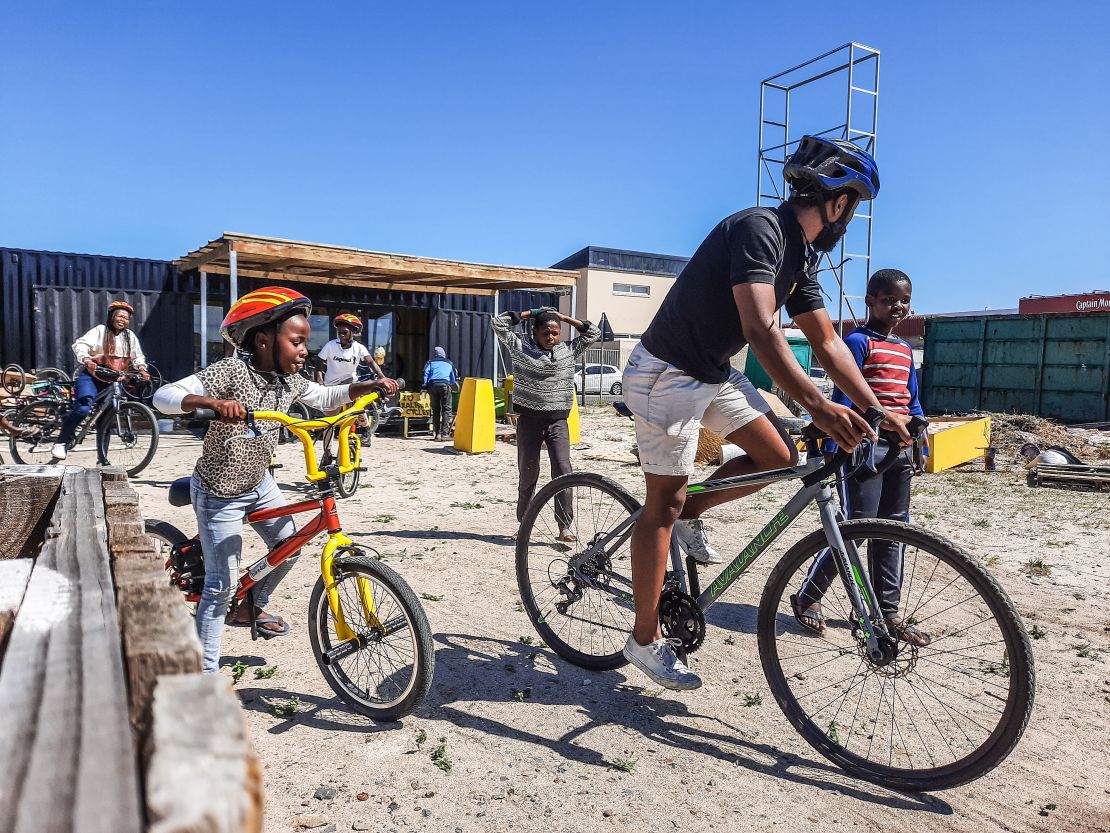 Pushing for change
Cycling has become more popular in South Africa in recent years, but it is still not widespread, according to Neil Robinson, CEO of Cape Town's Pedal Power Association.
Cape Town hosts major events, such as its Cycle Tour – the world's largest timed cycling race – and the Absa Cape Epic Mountain Bike race, but only 1% of daily commutes are conducted by bicycle in Western Cape province, Robinson explained.
In comparison, in the Netherlands 28% of all trips are conducted by bike, with ownership at 1.3 bikes per inhabitant, compared with 0.1 in South Africa, according to a 2020 government report.
Robinson has set an ambitious goal of having 5% of Cape Town's population commuting by bicycle by 2030.
"If you look at the poorer people in South Africa, a lot of their money goes in public transport. But if you give them a bicycle, it creates economic opportunities," he said.
Robinson says there are many obstacles to overcome, such as theft, lack of safe infrastructure, and cultural attitudes towards cycling.
Mavundla says that as a form of commuter transport, cycling is often viewed as a sign of low income. But perceptions are slowly changing.
"While I was still working in corporate, I used to ride my bike with a suit and that changed a lot of perceptions," Mavundla said. "That amazed people because I have a car and chose to ride my bike."
Spinning Into action
Lebogang Mokwena, Cape Town's first bicycle mayor, introduced Learn2Cycle classes to the city, empowering more women to take up cycling and learn the rules of the road. Mavundla continues to expand Mokwena's efforts, teaching over 200 women to cycle. "We welcome everyone, regardless of their race, gender, or socioeconomic background," he said. "It doesn't matter where you come from or what you do, as long as you love cycling."
Zintle Limba is a Cape Town resident who had never ridden a bike until she participated in a Learn2Cycle lesson.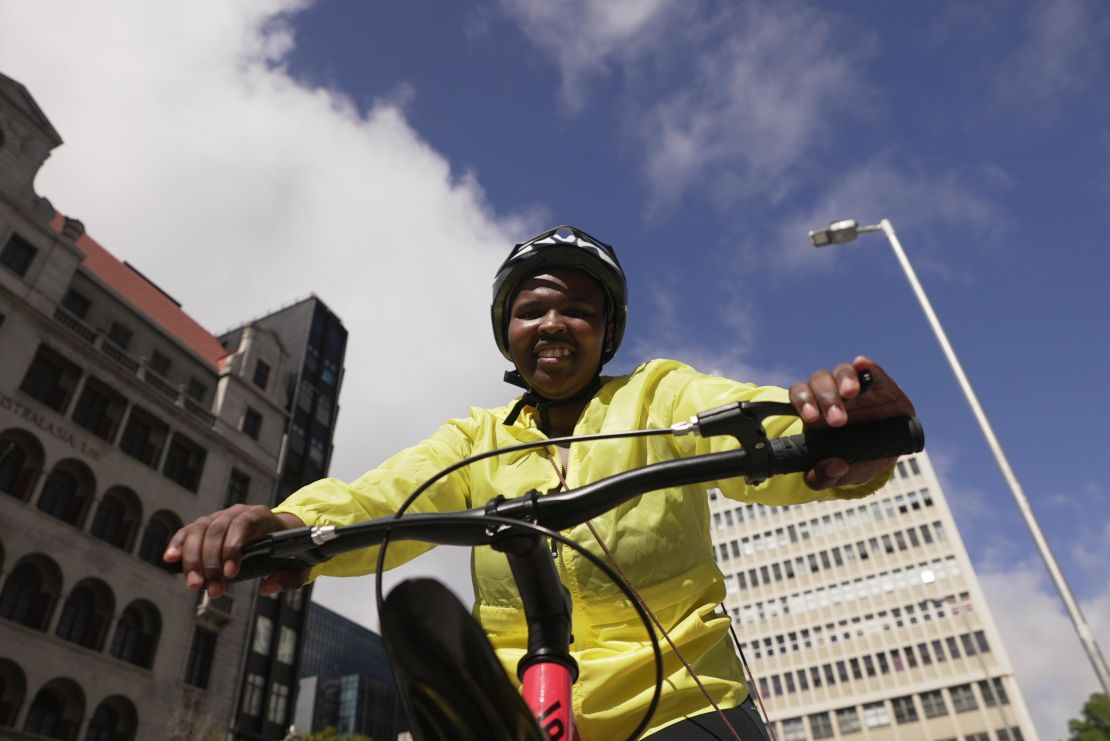 "To have a bike, where I come from, is a luxury," she said. "Society says that women shouldn't be riding bikes because it's not ladylike. I think we've moved past those times."
Mavundla acknowledges that South Africa's cycling culture has a long way to go in terms of diversity, even if the situation has improved since he was a boy. While cycling is often looked down on as a form of transport, as a sport it was seen as the preserve of "Wealthy, White people," he said. But he believes change is coming.
"You start to see small pockets of people of color coming into that space," Mavundla said. "I think we are getting there, inch by inch."