Once a hugely important gateway used by explorers en route to "discover" the Americas, the Cape Verde islands fell into obscurity in more recent times.
But the archipelago, located in the North Atlantic about 570 kilometers (about 350 miles) off the extreme western tip of Africa, is enjoying a renewed surge in visitors. It was named as one of CNN Travel's top 18 places to visit in 2018,
Shaped like a huge horseshoe, Cape Verde's 10 islands are have a dramatic landscape that blends gorgeous beaches and gargantuan volcanoes, picture-postcard sea ports and sunsets enhanced by wind-blown sand from the nearby Sahara.
Cape Verde culture is equally diverse, a vibrant mix of African and Iberian influences, with a touch of Brazil and even maritime New England (the islands have a long and very strong relationship with coastal Massachusetts.)
"Cape Verde offers a great diversity of landscape, from volcanic peaks to verdant islands all surrounded by a beautiful blue equatorial ocean," says Jon Nicholson, director of planning for Zegrahm Expeditions, an adventure travel company specializing in small ship expedition cruises, tours, and safaris.
"And once on shore, you feel as if you are in Portugal with a blend of Africa mixed in. People speaking Portuguese, with Creole food and music everywhere.
The secluded islands were uninhabited when Portuguese mariners chanced upon them in the 1540s, but quickly evolved into the front line of global exploration.
"We're very proud of the part that Cape Verde played in many discoveries," says Delisio Leite, a hiking and history guide based in Mindelo on São Vicente island.
"Vasco da Gama, Columbus and even Charles Darwin, they all stopped here. And some people think fleet in the early 1400s."
Tourism growth
Given its strategic location, Cape Verde was also a vital cog in the transatlantic slave trade and a major player in 19th century whaling.
After gaining independence from Portugal in 1975, the newly born nation, which was almost devoid of natural resources, initially struggled to find its footing.
Given their long history of self reliance, it was only a matter of time before the Cape Verdeans found their way.
With one of the highest economic growth rates in sub-Saharan Africa, Cape Verde has managed to slash its poverty level by around 50% and jumped from the least developed to middle income status on the World Trade Organization (WTO) chart.
Tourism has been one of its main engines of economic growth.
The islands have gone from receiving almost zero tourism in the 1990s, even among normally intrepid backpack travelers, to becoming one of the new frontiers of African tourism.
What makes Cape Verde so appealing is its sheer variety.
Many of the islands feel like their own little country, some culturally oriented, others steeped in nature, and still others that feel more like a Mediterranean beach getaway.
Diverse islands
Sal and Boa Vista, with their white sand strands, trendy beach resorts (like the Riu, Melia, and Iberostar,) and international airport with direct flights form Europe.
The easternmost of the Cape Verde islands are the go-to place for sun, sea and sand vacations.
Fogo, the primordial isle, is an ancient landscape spangled with lava flows, cinder cones, black sand strands and a mighty active volcano.
São Vincent, the archipelago's cultural capital, is a place of writers and artists, as well as the home island of World Beat superstar Cesaria Evora, known as the "Barefoot Diva."
Meanwhile some of the world's most imposing sea cliffs frame the island of Santo Antão, which is the westernmost point in all of Africa and a magnet for both hardcore trekkers and history buffs.
There's also São Tiago, which is the most African of the Cape Verde islands culturally and home to its own unique musical genres, Funana and Finacan.
The tiny island of Brava, renowned for its lush gardens and verdant landscapes, was once a home away from home for New England whalers and homeland of many of the Cape Verdeans who live in Massachusetts today.
Hard working isle Santiago boasts half of Cape Verde's half a million residents as well as its capital city, Praia.
Complete with an international airport and a deep water harbor, it's become the port of choice for the increasing number of cruise ships visiting the archipelago.
When is the best time to visit? "October to April," says Delisio Leite, especially if you're trekking.
With five international carriers, Praia airport offers direct flights from Boston, Lisbon and Casablanca.
As the main gateway for sun seeking visitors, Sal island's airport is served by more than a dozen airlines and routes from Europe and Brazil to Cape Verde.
Morabeza
Despite a multitude of sights and activities, and the advent of tourism, Cape Verde remains a place where you can get away from it all.
"Sorry, no Wi-Fi," reads an English language sign on the entrance to the Caleta Bar & Restaurant on Santo Antão island. "Talk to each other and get drunk."
The Creole term Morabeza means "hospitality" or "kindness" toward strangers, a reference to the fact that Cape Verde islanders go out of their way to smile, greet you in the street and make visitors feel welcome.
Relatively new to the tourism game, they display little of the cynicism about tourism or ambivalence to travelers often found in other paradise islands.
Cape Verdeans are proud of their homeland and eager to show their country to visitors.
Volcanic landscapes
Much like Hawaii and other geothermal hotspots, Cape Verde is defined by its volcanoes and volcanic landscapes.
The biggest and baddest of the bunch is Pico do Fogo, a 9,000-foot giant that dominates the island of the same name.
Although it last erupted around 2014 to 2015, destroying one of the villages in the caldera, the peak is considered safe enough to summit and the most popular trek in the archipelago.
Morna music
One of the cradles of the World Beat sound, Cape Verde music fuses African, Brazilian and Iberian beats and harmonies.
Half a dozen genres have emerged from the islands including morna, the national music of Cape Verde.
Cape Verdean singer Cesária Évora, who died in 2011, is one of many local crooners who have achieved global recognition.
With its annual carnival and musical bodegas, Mindelo on São Vicente is the heartbeat of island music.
Black sand beaches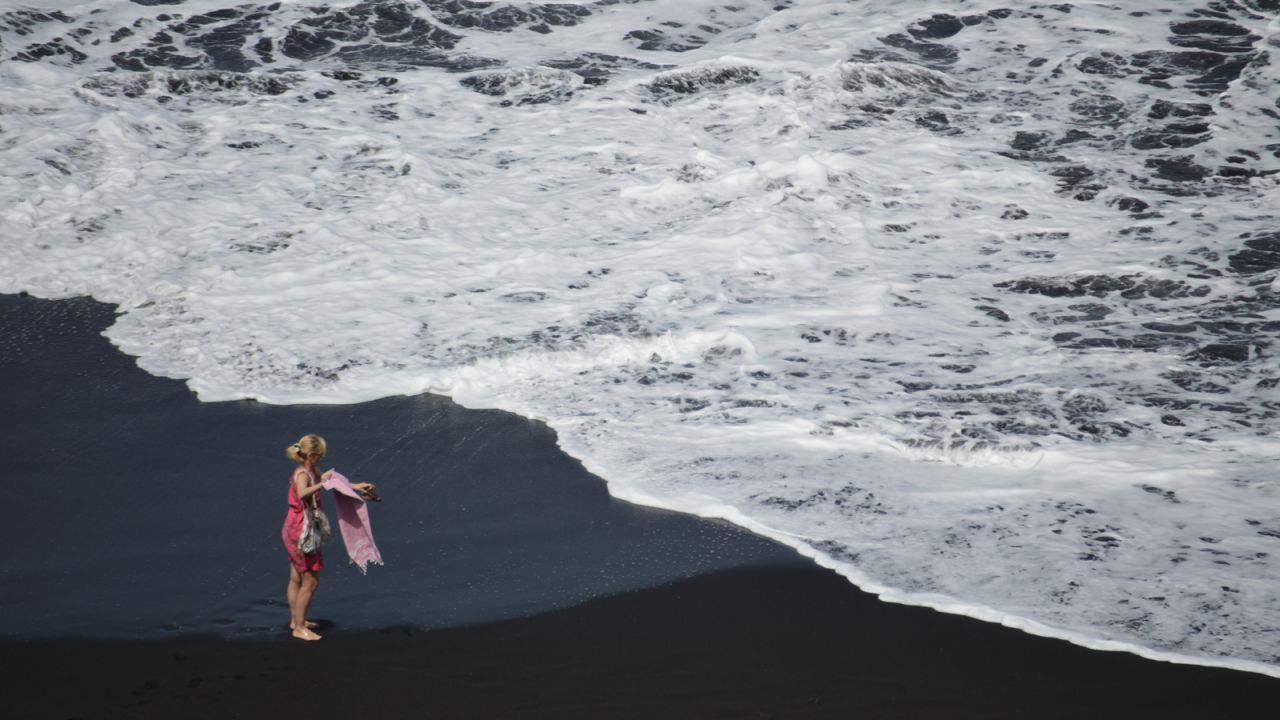 Saharan deposits give the two easternmost islands (Sal and Boa Vista) incredible white sand strands framed by coastal dunes and salt flats.
At the other extreme are the gorgeous black sand strands of Fogo and Santo Antão.
While there may not be a lot of beach side amenities at some of the more secluded shores, there's a very good chance that yours will be the only towel on the sand.
Local beverages and cuisine
Cape Verde produces several indigenous libations including surprisingly tasty red and white wines, and grog that harkens back to the days of sail.
Introduced by Casimir, Comte de Montrond (an exiled French aristocrat) in the 1870s, the vines are grown exclusively in the dark volcanic soil of Fogo island caldera.
Vintners in Chã das Caldeiras village produce around 140,000 bottles per year, which visitors can sip with the volcano looming in the background at places like Casa Marisa bodega.
A throwback to the archipelago's hardcore maritime days, grogue (84 proof rum) is made from sugar cane by a small, family run distillers on Santo Antão island.
Meanwhile island cuisine offers a melting pot of Iberian and African dishes, ingredients and cooking styles.
Cachupa, the national dish, is a tasty blend that often mixes corn, beans, plantains, yams and some kind of meat or fish, drawing inspiration from Africa.
Fresh off the boat seafood is another specialty here, while a goat cheese pastry called pudim de queijo (goat cheese wrapped in sisal) is among the dairy delights.
Street art and architecture
More than 500 years of cultural fusion has endowed Cape Verde with a rich and varied architectural heritage.
Styles range from Portuguese colonial forts and churches to conical funco huts made with volcanic stone and sobrado colonial mansions transformed into museums, boutique hotels and restaurants.
Full of colorful buildings, the islands have morphed graffiti into a national art form, with municipalities inviting artists to decorate walls and buildings.
Some of the most impressive works can be found in Ribeira Grande on Santo Antão and São Filipe on Fogo.
Festival Sete Sóis Sete Luas, which takes place on Santo Antão in November, has a street art component that complements local music and food.
Trekking trails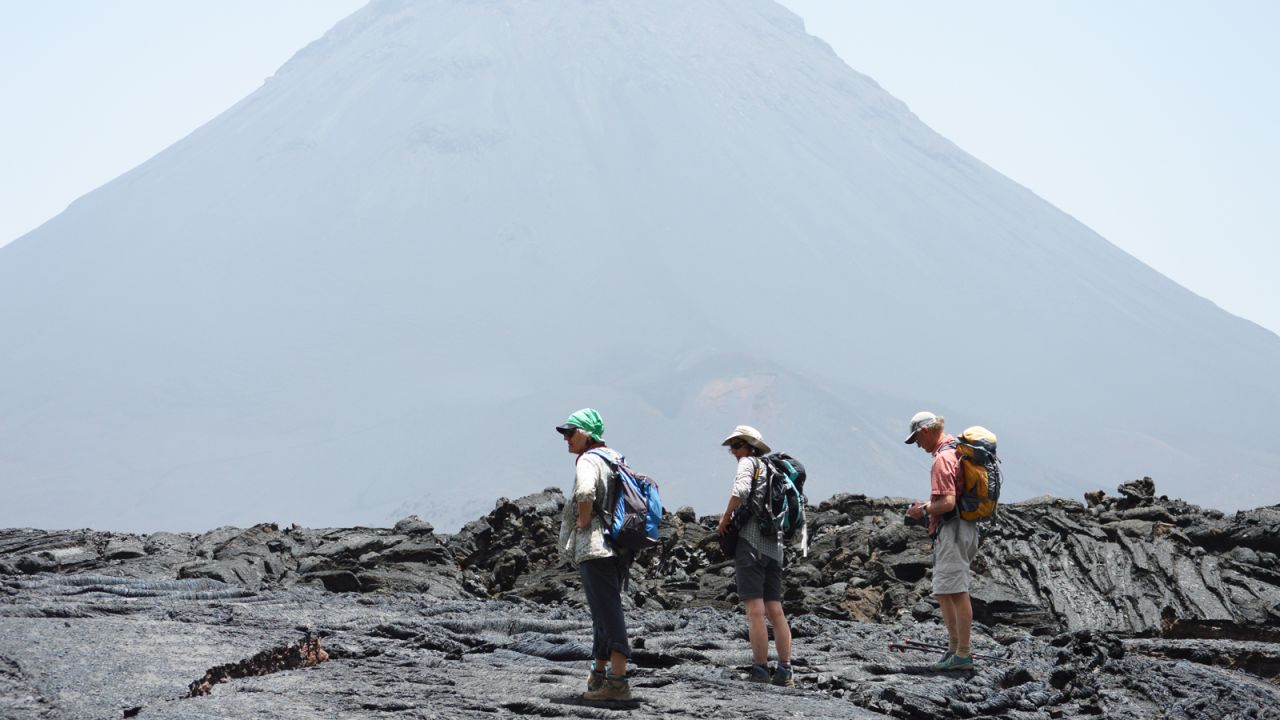 A growing number of hikers are drawn to Cape Verde by the rugged topography, unspoiled landscapes and challenging trails.
Routes range from the single day jaunt to the summit of Pico do Fogo to week long treks across the mountainous spine of Santo Antão.
Santiago, São Tiago and São Nicolau islands also boast great trails.
One of the most dramatic routes is the vertiginous path across the top of the sea cliffs from Ponta do Sol to Cruzinha via a cliff hanging village called Fontainhas, founded by French pirates who shipwrecked nearby.
While Cape Verde only has one World Heritage site at present, the Cidade Velha or "old town" of Ribeira Grande, the first European style town built in the tropics, there are plenty more on UNESCO's tentative list.
This includes the historic center of Nova Sintra town on Brava, the Salinas de Pedra de Lume salt water crater on Sal, and the mountainous heart of Santo Antão island including the Cova crater, the lush Paul Valley and the grand canyon of the Ribeira da Torre.
Cruising and water sports
Cruise companies have finally discovered Cape Verde.
Zegrahm Expeditions, the Seattle-based adventure cruise company, introduced a "Sea to Sahara" itinerary this year that includes four of the islands.
Noble Caledonia, Variety Cruises, Ponant and Fred. Olsen Cruise Lines are among the other companies that now offer Cape Verde cruises and itineraries often combine it with the Canary islands.
A place surrounded by the deep blue sea are expected to have great water sports, and Cape Verde doesn't disappoint in that regard.
With a steady wind blowing from the Sahara, Sal island is a hub for windsurfing, kite surfing and good old "hang ten" board surfing.
Named one of the world's top winter scuba destinations by PADI, the rich Atlantic waters around the islands teem with sharks, rays, turtles, tropical fish and migrating whales.
Outfitters like Scuba Caribe and Cabo Verde Diving offer a number of underwater options in the islands.
Joe Yogerst is a freelance travel, business and entertainment writer based in California.