The latest "it" ingredient to hit menus is CBD, short for cannabidiol, one of over 60 cannabinoids found in the cannabis sativa plant (more commonly known as marijuana).
Unlike THC, the most well-known cannabinoid, CBD has no psychoactive effects. So, while it won't get you high, its reported therapeutic properties have driven CBD sales and popularity in the wellness industry.
While researchers are still trying to determine CBD's effects, some studies suggest it can help treat inflammation, pain, anxiety and seizures.
The controversy around this superfood stems from inconsistent cannabis regulation at the federal and state level. Despite growing legalization, the DEA still considers cannabis – including CBD, unless sourced from industrial hemp – an illegal drug.
To date, the FDA hasn't approved any CBD products apart from an epilepsy drug called Epidiolex. State laws vary and are changing all the time.
Take California, a state with legalized recreational cannabis and a famously vibrant cannabis cuisine scene: Just this summer, the California Department of Public Health stopped the sale of CBD additives in food and drink until it receives full FDA approval.
This left restaurants such as Gracias Madre and Superba Food + Bread scrambling to change their menus to accommodate the rule.
With the Golden State out of the culinary cannabis spotlight at the moment, it's time to highlight some other less celebrated locations where you can find CBD-infused treats out in the wild.
From a sleek, wellness compound in Miami to a Portland dive bar known for late-night hot dogs, here are the coolest spots to find CBD on the menu (for now).
Adriaen Block, Queens, NY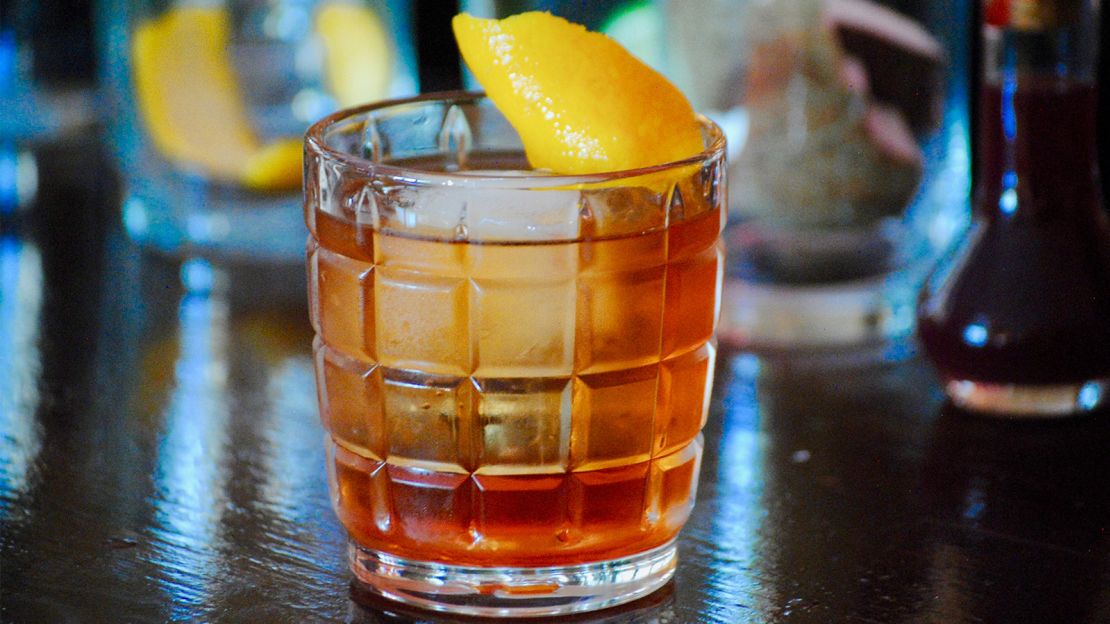 This newly opened Queens cocktail bar and restaurant is a CBD mecca, showcasing the ingredient front and center.
For the uninitiated, the menu offers a word of advice: "CBD will not get you high, but you may experience a calming sensation."
The infused drinks include the Stoney Negroni, Rolled Fashioned, and the Bakin' & Eggs, which is made with Pineau des Charente, Lillet Blanc, blood orange bitters, egg white, and garnished with crisped bacon.
Teetotalers can get in on the action too, thanks to an equally thoughtful selection of CBD mocktails made with Seedlip, a swanky, non-alcoholic distilled spirit. Not thirsty? Also on offer are entrees with a side of AB CBD sauce or a pillowy blob of CBD-infused whipped cream to top off dessert.
Adriaen Block, 19-33 Ditmars Blvd, Astoria, NY 11105, +1 (718) 686-1391
Broomwagon, Lexington, KY
A community mecca for bike culture, this bicycle shop is also a beer garden and café serving up locally-sourced coffee, creative comfort food and ice-cold crafts and drafts.
Customers bringing in their bike for repairs can enjoy a snack by the mechanic's work area while they wait, or check out the latest wheels and accessories. (New pannier bag, anyone?)
They'll add a dose of CBD to any beverage for $2, or you can order a specialty drink like the Sage Advice Latte, with maple and sage-infused syrup, espresso, steamed milk and CBD.