On her first date with Augustin Pasquet, Michelle Young found herself weaving through the streets of Paris on the back of his moped.
As they headed down the Champs-Élysées, Michelle snapped a photograph with her digital camera. In the distance, she captured the striking Arc de Triomphe. In the forefront, Augustin lifted his fingers in the peace symbol. In the moment, Michelle felt exuberantly happy. She didn't know where the evening would go, but she knew she'd treasure that feeling.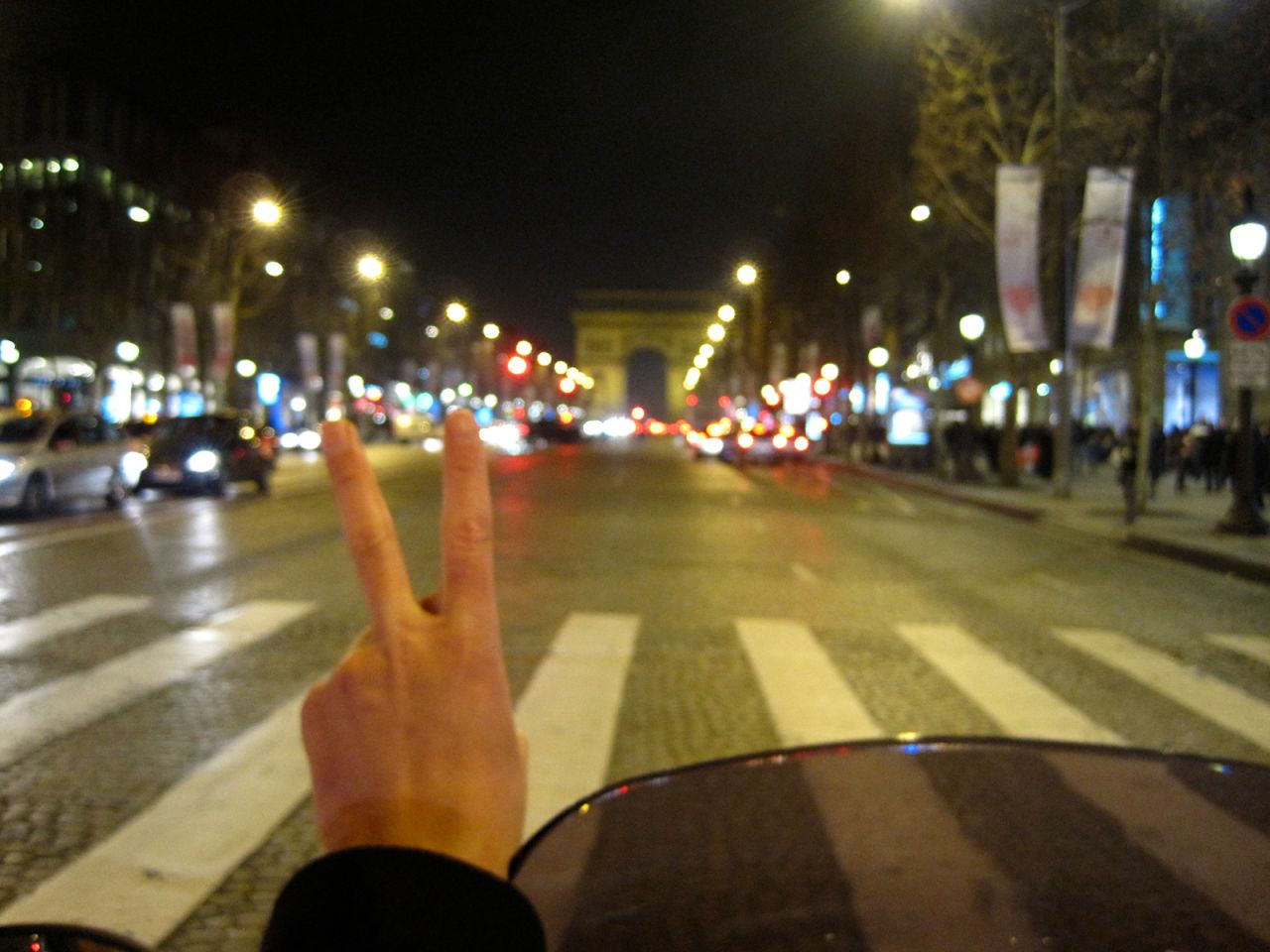 "With that kind of camera, you can take quick photos in rapid succession, so I ended up making this stop action movie of the whole evening, from start to finish," Michelle tells CNN Travel today.
"A lot of that footage was just taken along the Seine, with the lights of Paris. And so even if he was unintentionally on a date, it was still a magical introduction to France."
Augustin tells CNN Travel he was only "unintentionally on a date" because, as a Frenchman, he didn't really understand the concept.
"I didn't know the word 'date'," he says today, laughing. "A date is a very Anglo-Saxon idea. For me, I'd met someone, there was a good connection and I was meeting her again in Paris."
A meeting in Bolivia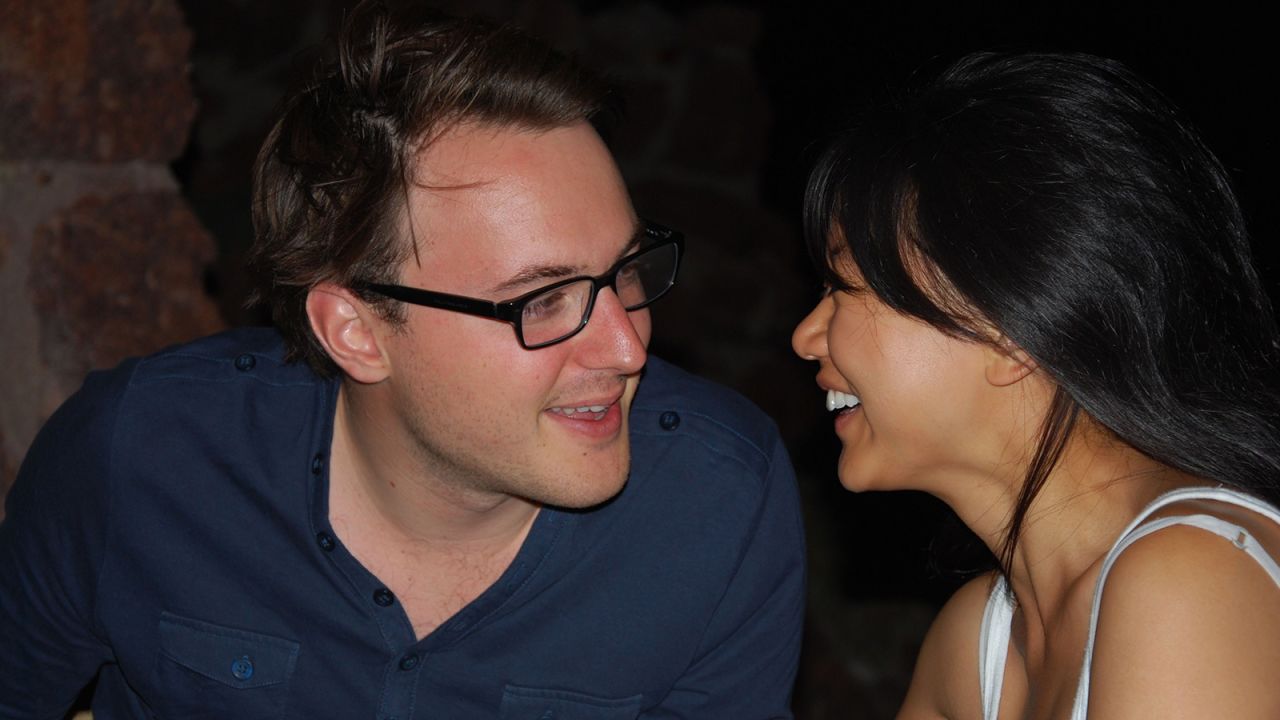 Michelle and Augustin's story had begun six months previously, thousands of miles away from the streets of Paris, in Bolivia, in South America.
It was 2009. Michelle was 26 and at a crossroads. She'd abandoned an unsatisfying job to play cello in a Brooklyn-based indie rock band and wasn't sure where life was heading.
"I grew up in a pretty classic Taiwanese American household. Excellence in everything you do is expected and I had fulfilled my cultural destiny already by then by going to Harvard and going to the Juilliard School for Music," Michelle says.
"But I had never done anything that was not planned out or pre-ordained for me. When I quit the only industry I had ever worked in, I was pretty lost."
Amid that uncertainty, travel became Michelle's escape. She went backpacking around Southeast Asia. Then, in summer 2009, she embarked on a trip through South America with her bandmates.
"I love everything about backpacking. There's an openness that comes with traveling with no plan, with only your essentials, spending as little money as possible, and in a lot of cases, traveling alone. The people you meet have a similar openness," says Michelle. "I wasn't looking for love, but I was looking for adventure."
Michelle and her friends traveled through Peru first, and then onto La Paz, Bolivia. From there, they explored the foothills of the Amazon and admired the Bolivian salt flats before arriving in the city of Santa Cruz de la Sierra.
Traveling through Bolivia was an amazing experience, but plans went a little haywire when one of the group had her passport stolen. An impending move on to Brazil was put on hold as Michelle's friend attempted to resolve the situation.
At this impasse, some of the group flew back to the United States, some headed to Argentina. As for Michelle, she booked a couple of beds in a Santa Cruz de la Sierra hostel for herself and her passport-less friend, happy to wait out the uncertainty.
While her friend sorted out her passport issues, Michelle killed time in the hostel. She'd picked it – one of just two options – because her Lonely Planet guidebook said there was a "tropical outdoor courtyard with hammocks and two toucans." Sure enough, it felt like a green haven, and as an extra plus, it was filled with friendly backpackers.
Among them was a 24-year-old French traveler by the name of Augustin Pasquet.
That summer, Augustin was also making his way through South America with a gang of close friends. They'd started in Argentina, then traveled to Chile and onto Bolivia.
"We had spent like three days in the desert, in SUVs covered in dust and everything and suddenly we were in this beautiful hostel with hammocks, luxurious, lush plants. And then next thing, this charming, charming woman walks by," recalls Augustin.
When he first spotted Michelle, Augustin was sitting with his friends in a communal area of the hostel.
"I thought she was cute, she walked by and she clearly wanted to engage," Augustin recalls. "I'm less the engagey-type, so I asked my friend to ask her something, to start the conversation."
Augustin's friend obliged, and – somewhat out of nowhere – turned to Michelle and asked in English, "Do you know where the market is?"
Michelle was a little surprised.
"I remember noting that it was really kind of random if that's the one thing he really wanted to ask me," she recalls.
But coincidentally she had been to a great market that day, so she obligingly launched into a long explanation of what it was like, and how to get there.
"I realize his question was just a way to start conversation," says Michelle today. "I guess in a way it did break the ice because I did my usual rambling with far too much detail and color for any answer, displaying a kind of classic American friendliness which some French people find fun."
Soon Michelle had grabbed a seat at the table and was swapping travel anecdotes with the French boys. They were easy, fun company.
"One guy did catch my eye," says Michelle. "But he was quieter than the rest."
This was Augustin, happy to sit back and let his friends do most of the talking, even if he'd been the one to encourage the connection with Michelle in the first place.
The conversation continued into the evening. Michelle, Augustin and Augustin's friends – later joined by Michelle's friend after she'd resolved her passport troubles – went out for dinner and then drinks at a nearby bar and restaurant.