Few can argue that baiju is the most infamous drink in China. This omnipresent liquor is served liberally at banquets and stored on the shelves of convenience stores right next to the mineral water. But toasting with 80-to-120-proof firewater isn't everyone's idea of a refreshing beverage.
Not to worry, China has plenty more outlandish but delicious drinks to offer, from pearl milk tea to fermented rice wine. Here are 18 beverages that citizens and visitors in China can't live without:
1. Sinkiang Black Beer
Also known as Xinjiang Black Beer, this nut-scented hooch hails from northwest China. It has a strong flavor with a hint of brown sugar-like sweetness; like an American dark lager. This ale goes well with any Xinjiang meal, complementing lamb, cumin and other spices.
Try it at: Xinjiang restaurants throughout the country carry this regional brew – or find it at grocery store Fei Dan, 382-1 Da Gu Road near Shimen Yi Lu, Shanghai; +86 21 6340 0547, 9:30a.m to 10:00p.m daily
2. Chivas mixed with green tea
Chinese night owls love drinking this late night/early morning concoction while belting out Hong Kong and Korean pop songs at the karaoke bar. Fusing Scotch whisky with sweetened, bottled green tea, this cross-cultural mix has a smooth and honeyed taste. Many glittery nightclubs include it on their drinks lists.
Try it at: Vics, inside Worker's Stadium north gate, on the east side; Chaoyang District, Beijing, China. +86 10 5293 0333; open 8:30 p.m.to late.
3. Pearl milk tea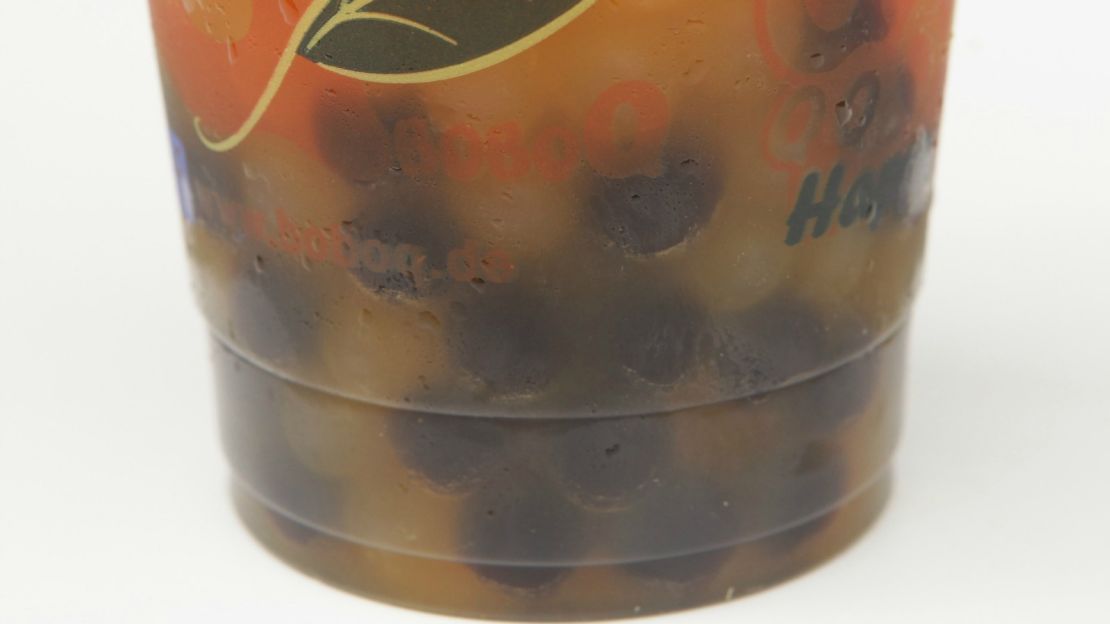 One of the most popular soft drinks among young people in mainland China, this Taiwanese import includes jelly or pudding-like bubbles in sweetened milk tea. It has a slightly bitter aftertaste.
"I really enjoy the bubbles inside," says Li Yanyun, a young teacher in Jiangxi province. "The black bubbles look like pearls. When I drink the pearl milk tea, it reminds me of my childhood."
The chewy "pearls" are actually made of tapioca and have a soft texture. Bubble tea has recently gone global and is a hit in the US and Europe.
Try it at: Bakery 85˚C, a Taiwanese bakery chain with stores in most Chinese cities, including Heifei, Beijing, Nanjing, Shanghai and Suzhou.
4. C100
This is China's version of electrolyte water. From lemon to grapefruit flavors, the vitamin-rich drink has a tangy, sweet and acidic lemonade taste.
Try it at it: Grocery stores throughout China, such as Carrefour.
5. Tieguanyin
Known as the "Iron Goddess of Mercy," tieguanyin falls somewhere between green and black tea taste-wise, but is yellowish in color. With a fresh floral aroma and a fruity, berry-like sweetness, this premium variety of oolong tea leaves a honey aftertaste.
Tieguanyin can be found throughout China in local teahouses, but it's most notably produced in Anxi, Fujian province. Harvested in spring and autumn, the tea is sometimes referred to as "curled up leaves of jade."
Try it at: Wan Ling Tea House, No.1, 619 Jian Guo Road (near An Ting Road), Shanghai, China. Shop: +86 (0) 21 6054 0246. Mobile: +86 (0) 135 6424 8308; open daily, 10:30 a.m.-7:00 p.m.
6. Salt soda water
A refreshing carbonated water that's been around since the 1960s – mainly in Shanghai – this was the drink of choice for locals before Coca-Cola knocked on China's door. Hints of lemon and mint add a kick to the sweet and fizzy water.
Try it at: Local convenience stores (especially in Shanghai) carry salt soda water.
7. Jiuniang (fermented sweet rice wine)
This soup-like Chinese dish is actually unfiltered rice wine, but it has a very low alcohol content. Osmanthus flowers bring up the fragrance.
"Most of time, rice wine is made by families," says newspaper editor Qu Zhi, who grew up in the Shandong province. "There are some different brands of rice wine in the supermarket, but rice wine isn't common in restaurants."
Try it at: During the Dongzhi festival (also known as the "arrival of winter") and at street stalls throughout China.
8. Soybean milk