Editor's Note: This story, and several others on Beirut, complement the CNNGo TV series. See more of the show here: www.cnn.com/gotravel.
It may have been on the global radar for over a decade, but Lebanon's fashion scene is having another moment.
The country first stole international style headlines when designers like Elie Saab, Zuhair Murad, Reem Acra and Rabih Kayrouz began making couture gowns for Hollywood celebs.
When Halle Berry won an Oscar in 2002, it was Saab's famously sheer maroon number that distracted us from her teary acceptance speech.
But while the couture industry in Lebanon boomed, the more accessible ready-to-wear industry largely stagnated.
Limited production infrastructure, regional instability and a market that prefers brands with international cachet over a 'made in Lebanon' tag have all played their part.
Now a new crop of young designers is making serious headway towards bucking this trend.
Many of them are graduates of the Starch Foundation, an organization founded by established designer Rabih Kayrouz and fashion marketer Tala Hajjar.
The foundation supports new designers in producing and promoting their collections through fashion shows in Dubai – the Gulf is still the largest market for Lebanese designers – and in a boutique space in Beirut's swank Saifi Village.
"If a Lebanese kid comes to their parents and says they want to be a fashion designer, they won't react as they would have 20 years ago," says Hajjar.
"People in Lebanon are now realizing that it's a viable industry and you can make a living."
Visiting Beirut? Here are five young designers to check out.
Bashar Assaf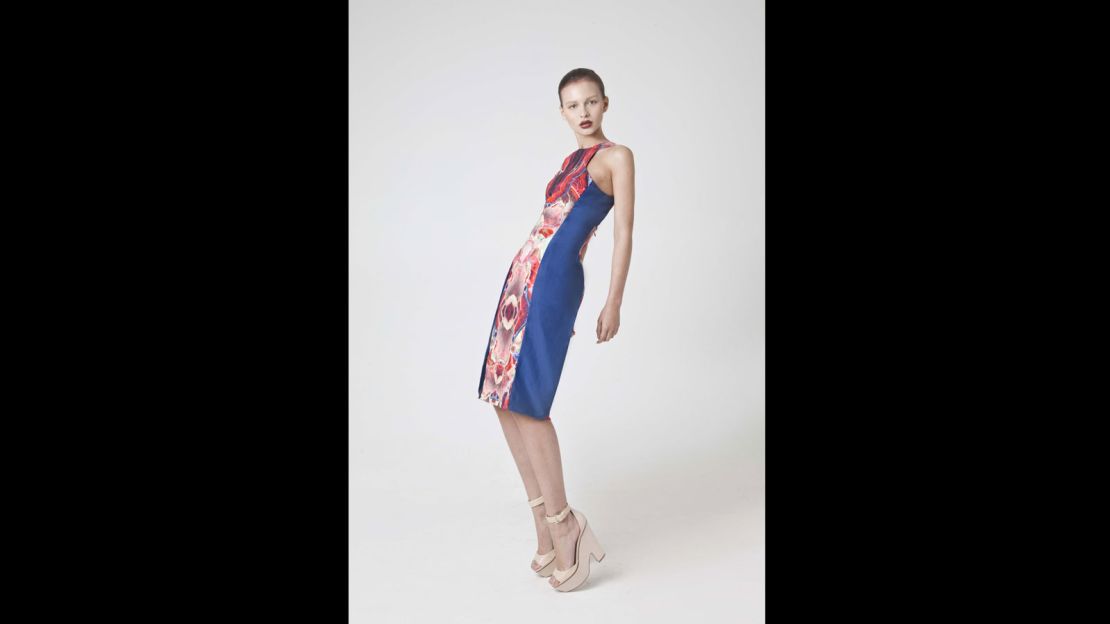 "People always told me 'you should please the client because that's how you make your money' – I don't do this at all," says Bashar Assaf.
While perhaps ill-advised, this cavalier attitude, in sharp contrast to the young designer's baby face and sweet welcome to his atelier, has stood Assaf in good stead so far in his short career.
His collection has been sold at the Galeries Lafayette in Dubai and this year he was nominated for the International Woolmark Prize.
Inspired by organic patterns and the physical sciences, the print designer's collections so far have featured body conscious, sheer silks and chiffons printed with rocks, water and skulls as well as a zoomed-in cross section of a human heart.
Perhaps most controversially, the theme of his latest collection was "Four Stages of a Climax."
"They changed it to 'Four Stages of Love' for a Dubai fashion show," Assaf says, rolling his eyes. "Sometimes it's better if a client doesn't know about the inspiration for a collection."
Unwilling to compromise his own brand, the Ecole Superieure des Arts et Techniques de la Mode Beirut-trained designer is currently supplementing his income with a collection of abayas for the Saudi market, with the backing of a Saudi partner.
Despite the restrictions imposed by conservative Saudi law, Assaf has managed to sneak in cuts and color blocking he