When I sent DNA samples to genetic testing services last year searching for my birth family, I had no idea it would launch me on an adventure across three continents.
In 1961, I was adopted at birth in California. Over the years, I've searched for my birth family on and off, but have always been stymied by sealed records and tight-lipped officials. In the last decade, however, home DNA testing and easy online access to official records have changed the game.
I spit into plastic tubes (one for each of the two big players in this industry in the United States: 23andMe and Ancestry.com), dropped them in the mail, and waited, anxiously, for the results. When the email arrived, I was stunned.
After a lifetime believing I was a basic White American, I learned that was only half true. My birth mother was born in Iowa. But it turned out my father was North African.
I reached out to anonymous DNA matches through 23andMe and Ancestry's messaging systems, but no one replied. Then came weeks of research using Ancestry.com and various public records databases until I was able to identify both my parents and find contact information for a handful of their close relatives.
I discovered my birth father had been born in the mid-1930s in Casablanca. Romantic visions of Bogart and Bergman (fictionally) escaping the Nazis swam in my head.
Records showed he had emigrated to the US in 1959 and ended up in San Francisco. My mother had been raised in San Diego, and also moved to San Francisco right after high school. But why had he left Morocco? What brought her to San Francisco? I had to know more.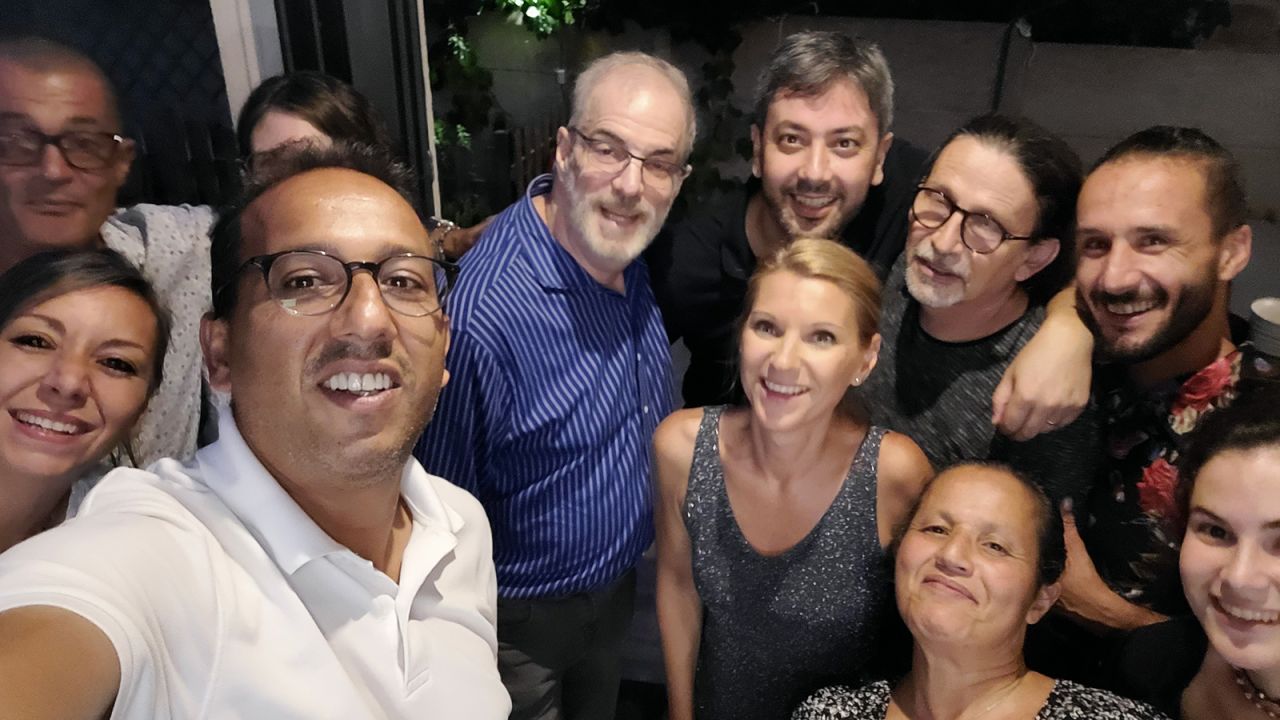 First contact
After days of imagining the best and worst, I drafted scripts for what to say to genetically close family members who most likely had no idea I even existed. Then I apprehensively reached out.
To my great relief, my mother's and father's families both welcomed me with open arms – despite their shock at discovering I existed.
I learned quickly that both my biological parents had died, and was deeply disappointed I had forever missed my chance to meet them. Would things have been different if I'd searched harder earlier?
But I was thrilled that all their siblings were still alive.
From my new family, I pieced together a rough sketch of my parents' stories: On opposite sides of the world, they had both butted heads with difficult parents and left home at the first opportunity. They both wound up in one of the most free-thinking places on Earth: San Francisco.
He worked as floor installer in the city's North Beach neighborhood – where she was a cocktail waitress and dancer. I pictured them meeting while he installed floors in a nightclub where she was working.
By all accounts, it must have been a very brief affair. My father was living with a girlfriend, and my mother's sister says she never once heard my mother discuss my father in any way. Other than the sister and her mother, no one else in her family was told she was pregnant. My father's family says they are 100% certain he was never told, either.
There were other big surprises: I was told my mother never had another child – or even a serious boyfriend – for the rest of her life. On my father's side, I was shocked to learn I had a half-brother and -sister and dozens of cousins in France and Morocco.
They invited me to visit. I booked a trip to meet my father's huge, welcoming family.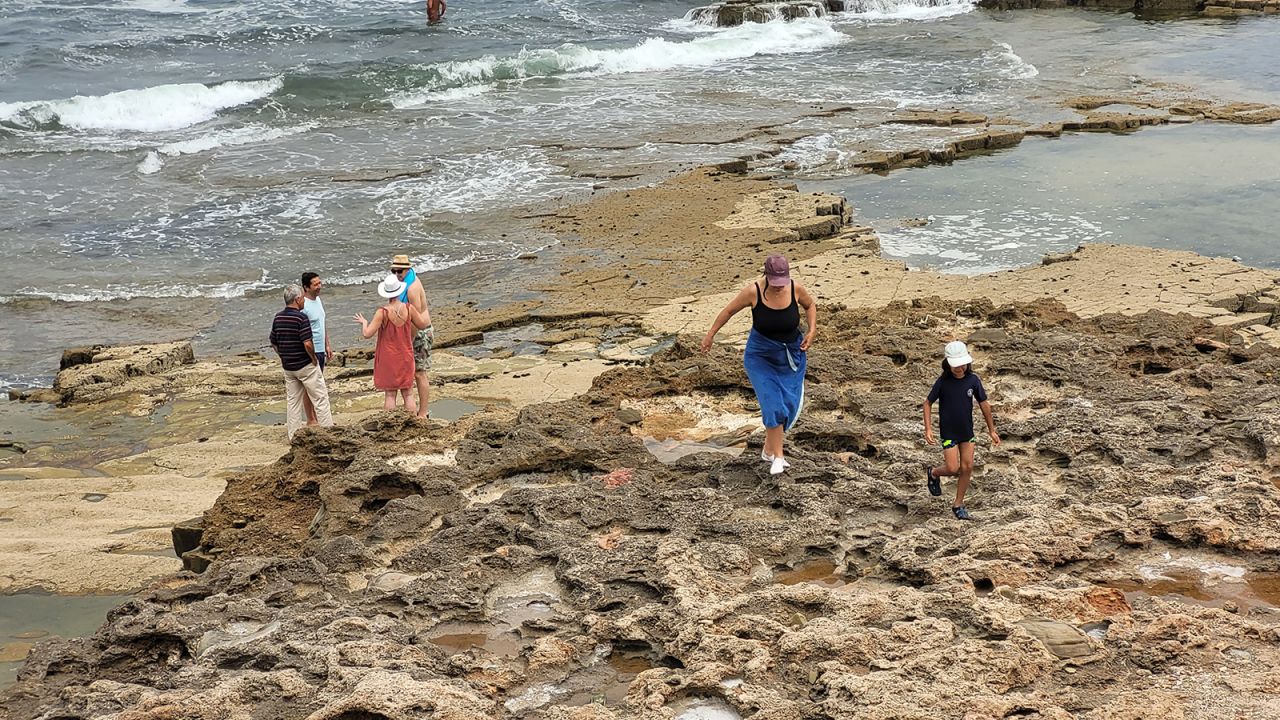 'I was warmly embraced'
In Paris, a cousin threw me an exuberant party at her sunny suburban home, where I was warmly embraced by the entire French branch of the family. They gave me insiders' hints tailored to my interests about where to go and what to see off the beaten track.
At their recommendation, I spent an afternoon in a huge, beautiful city park in eastern Paris called Buttes-Chaumont. I ate dinner at the French equivalent of a working-class diner (a bouillon, named for the broth) called Julien. It was my third time in Paris – but now I saw it through new eyes, imagining myself as something of an honorary son of the city.
Morocco was another world entirely. I had never traveled to a Muslim country, or anywhere outside Europe or the Americas. The experience was a strange and magical combination of foreign adventure and comfort travel, buffered by family looking out for me.
I spent the first six days in the seaside resort town of Dar Bouazza, about 45 minutes from Casablanca, where my large Moroccan family owns a set of neighboring summer homes just yards from the beach. The houses are built on property my grandfather bought nearly a century ago (when the land was thought to be worthless) as a place to escape the summer heat of Casablanca.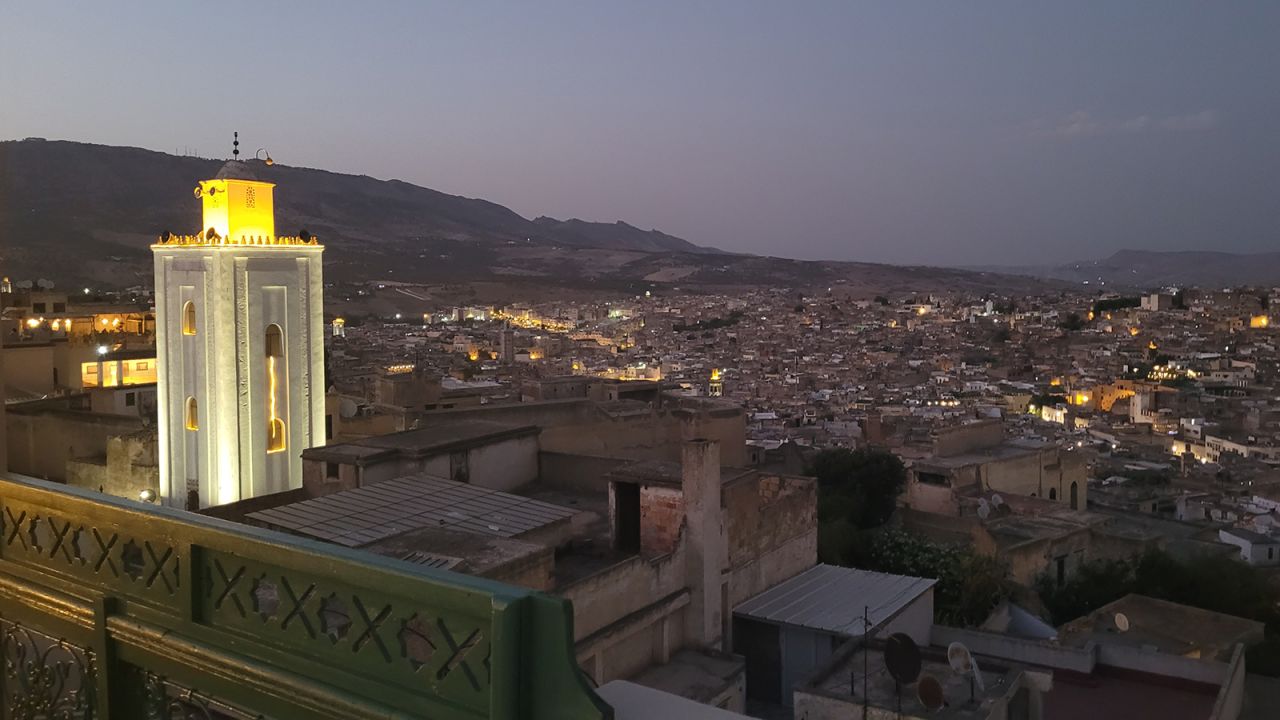 French is the family's primary language, and my aunts and uncles don't speak English. Some younger cousin was usually available to translate, but group conversations at the table or on the back deck were always in French, leaving me no way to join in. I resolved to learn conversational French by my next visit.
Despite the language gap, I got to know them all – the stern uncle, the motherly aunts, the prankster cousin – and recognized many of their personality traits and quirks – how boisterous, curious and sly they are – in myself.
I spent nearly a week wolfing down delicious, authentic Moroccan meals like lamb tajine (steam roasted with vegetables inside a ceramic dish of the same name) and pastilla (spiced, shredded chicken or game bird wrapped in filo pastry) cooked and served on seaside terraces by the small household staffs common in middle-class Moroccan homes.
Exploring a new homeland
Yet I wanted to see more of my father's homeland, so I left on a tour of Fez and Marrakech arranged by a cousin and her husband, who happen to own a luxury travel company.
Those two cities were beautiful and awe-inspiring, alien yet weirdly familiar. I experienced them in a unique and very personal way thanks to my DNA journey: as a son just one generation removed from his father's homeland.
Professional guides created tours personalized to my interests and my newly discovered family's culture and history – right down to a side-trip to my family's ancestral mausoleum in Fez.
I saw the things my father might have seen touring the cities' colorful medinas (marketplaces) where the guides introduced me to shopkeepers by my new family name. I saw gorgeous mosques and unexpected sidelights such as Marrakech's largest Jewish temple, Synagogue Lazama. I watched craftsmen at work, making pottery, leather goods and fabric just as it has been done for centuries.
The highlight of the tour was a side trip to the ancient Roman ruins at Volubilis, between Fez and the Moroccan capital of Rabat. The city was abandoned by Rome around the 3rd century and was not excavated until the early 20th. Seeing well-preserved walls, foundations, and floor mosaics on site – something that simply cannot be seen in the Americas – was a superb experience for a history buff like me.
The tour was capped by a hike in the High Atlas Mountains to spend an afternoon with a local family who gave me a Berber-style cooking lesson, teaching me how to stew lamb and vegetables in a traditional Moroccan tagine.
The patriarch even loaned me one a djellaba, a traditional Moroccan outer robe, to wear for a photo, which felt both strange and strangely comforting – a perfect encapsulation of the whole trip.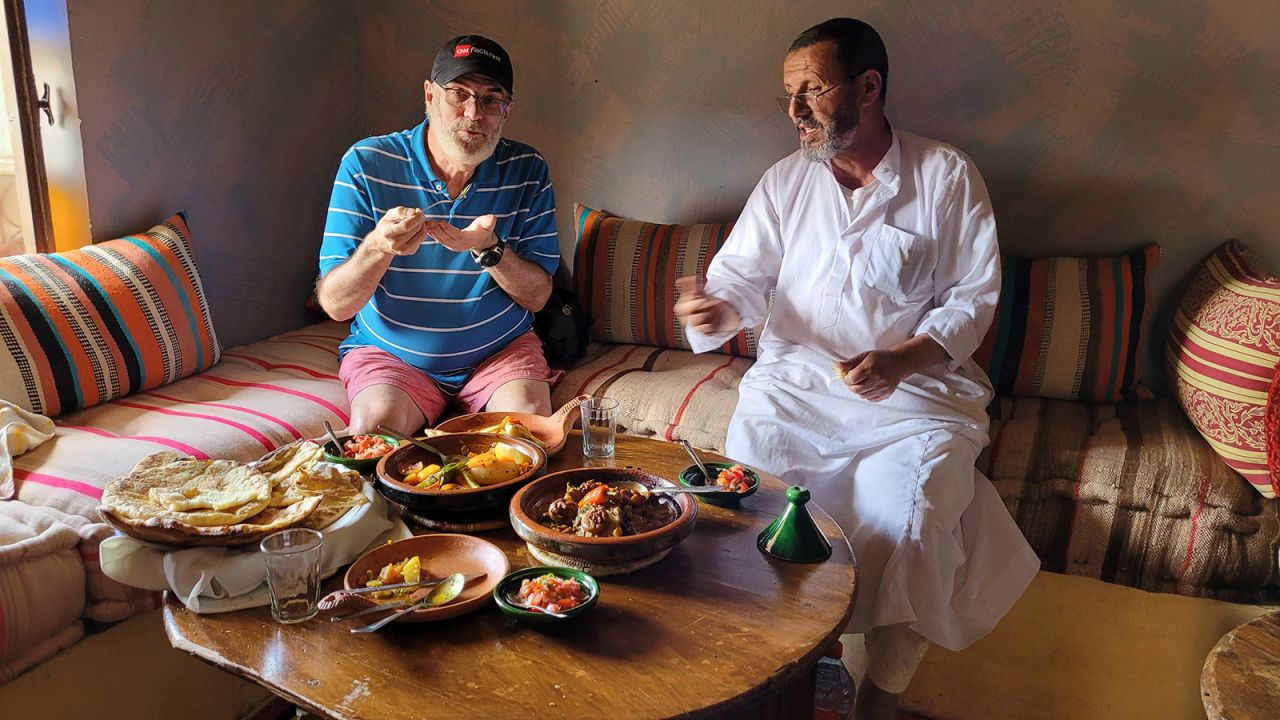 DNA traveler beware
Getting a home DNA test can launch you on your own great adventure – intended or not.
Former CNN correspondent Samuel Burke created an entire podcast series in partnership with CNN Philippines, "Suddenly Family," around the surprises – pleasant and otherwise – that can spring from DNA analysis.
"DNA testing can open up this Pandora's Box that nobody in the DNA industry talks about," he said.
Burke said some people just want to know about genetic health conditions they may carry. Many more are just looking to learn more about their ethnicity, "how Irish, how Jewish, how Native American they are." But he said few realize the testing services will connect them to other people, sometimes in unexpected ways.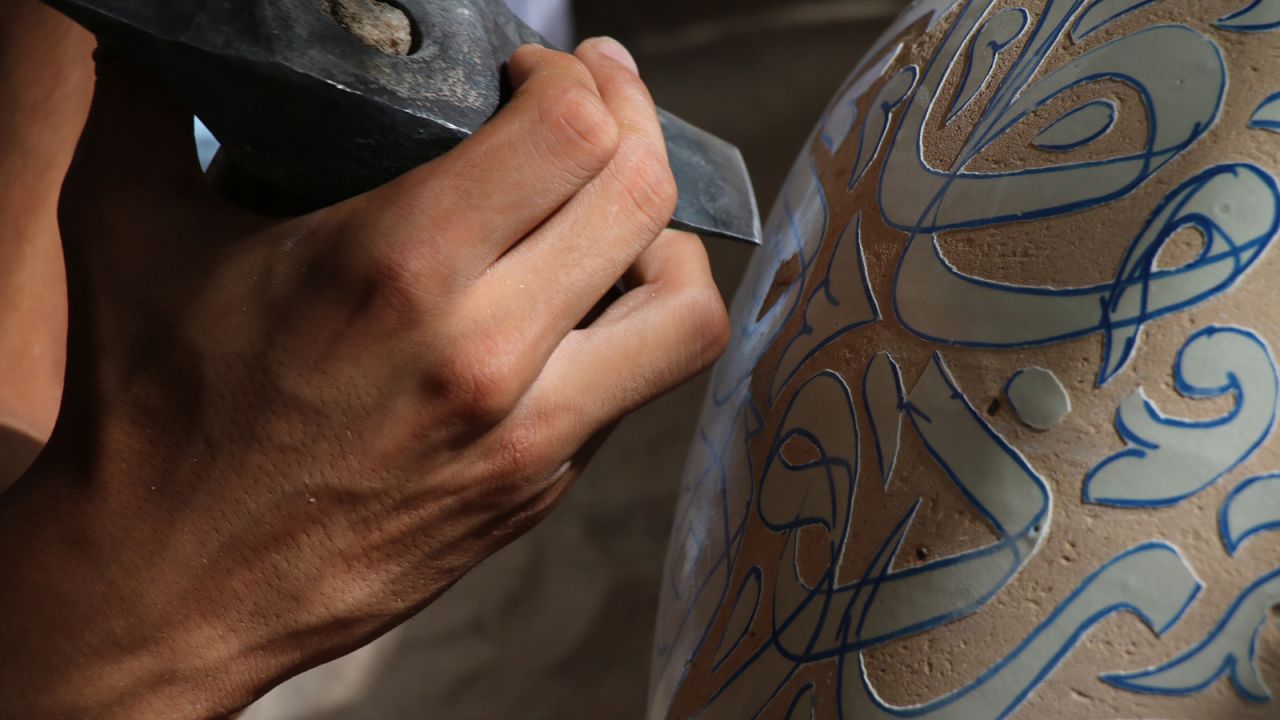 Whether you know nothing about your family background, or think you know everything, there are likely to be surprises. Among them, Burke lists finding out a parent was unfaithful or that you're the product of artificial insemination. Or you could discover you're not biologically related to one of your parents.
Burke said being prepared is key to avoiding some of the pitfalls.
"Expect that you will find out something unexpected." And he says that if you suspect something bad, you can opt out of sharing your results. Burke added the single best piece of advice he's heard while reporting on DNA is "slow down." Don't become "hell-bent on solving the mysteries" and sharing your results as quickly as possible.
Whether or not your DNA testing has unexpected results, it can inspire some fascinating travel across the country or, as in my case, around the world.
What I learned on my adventure, however, is that the best part – even more than the places you visit – is the people you bond with, your new-found family who are like you, but also very different.
Top image: Tim Curran visited the Hassan II Mosque on a day-trip into Casablanca (Photo courtesy Tim Curran)