You're off for a ramble in the woods. The trail is narrow, the brush is thick. Everywhere you look – trees, bushes, greenery.
Then you spot it, half-hidden, nestled against a fallen, rotting log. You go up for a closer look to be sure that what you think you're seeing is what you're really seeing.
But there it is – a disembodied baby doll's head! Set up as a little art display no less.
And then you see another. And another. Along with other discarded, weather-worn objects that are a veritable parade from the Island of Misfit Toys. Where on Earth are you?
Well, you're mere miles from the world's busiest airport and literally yards outside the city limits of Atlanta, Georgia.
Welcome to one of the strangest, most semi-disturbing/semi-delightful travels you may ever take – hiking on the Doll's Head Trail.
Your odd journey to getting there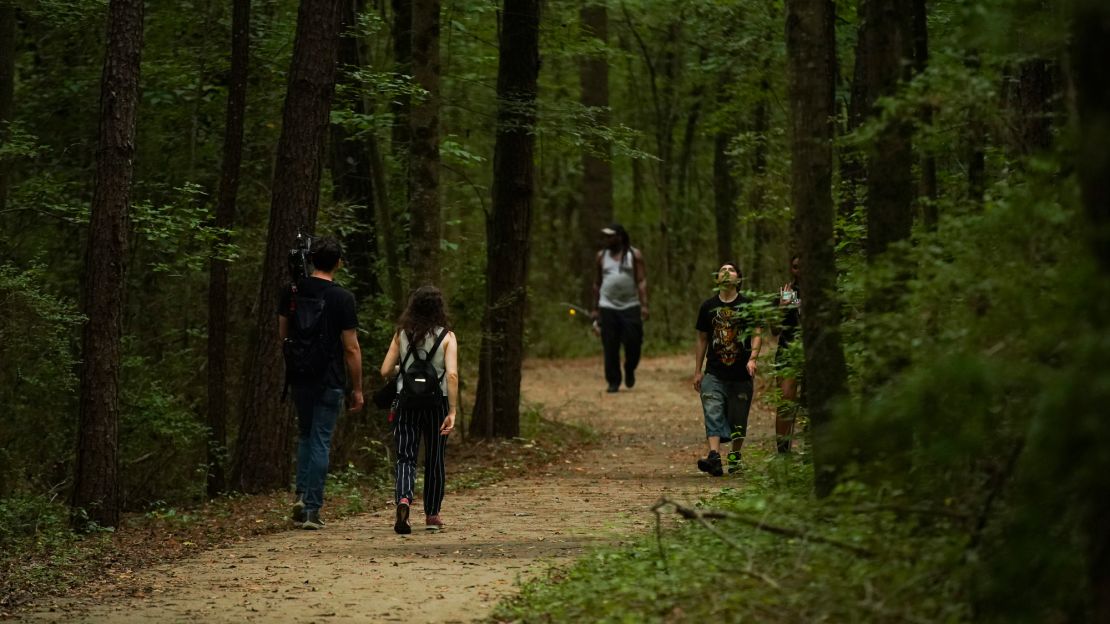 Even without the bodyless baby doll heads and other found objects set up as art pieces, this is a rather offbeat place.
Constitution Lakes Park, the scene of our tableaux, is a wild area jammed quite unexpectedly between a major industrial road, an active freight line, a small river and the infamous I-285 Perimeter. As you drive past 18-wheelers, body repair shops and acres of razor wire, a park complete with two lakes is the last thing you'd expect here.
But pull off at the sign, drive a short distance, park your car and enter another world.
Now cloaked in the thick woods, you can still hear the industrial hum of trucks and a city on the move. But you can also pick up vigorous bird calls cutting through the noise. Then, out of the blue, two grown deer bolt across the path, undisturbed by human i