Leaving the office for a bite to eat isn't simple when temperatures outside hit 122 degrees Fahrenheit (50 degrees Celsius). What will cook first: you or your lunch?
This is the reality for workers in Dubai during the summer months. It's no wonder that for a lot of people, lunch comes to them.
"May onwards to about September, (Dubai is) unwalkable," Anis Harb, general manager of the Middle East division of Deliveroo, tells CNN. "So people have become very, very pro (…) delivery."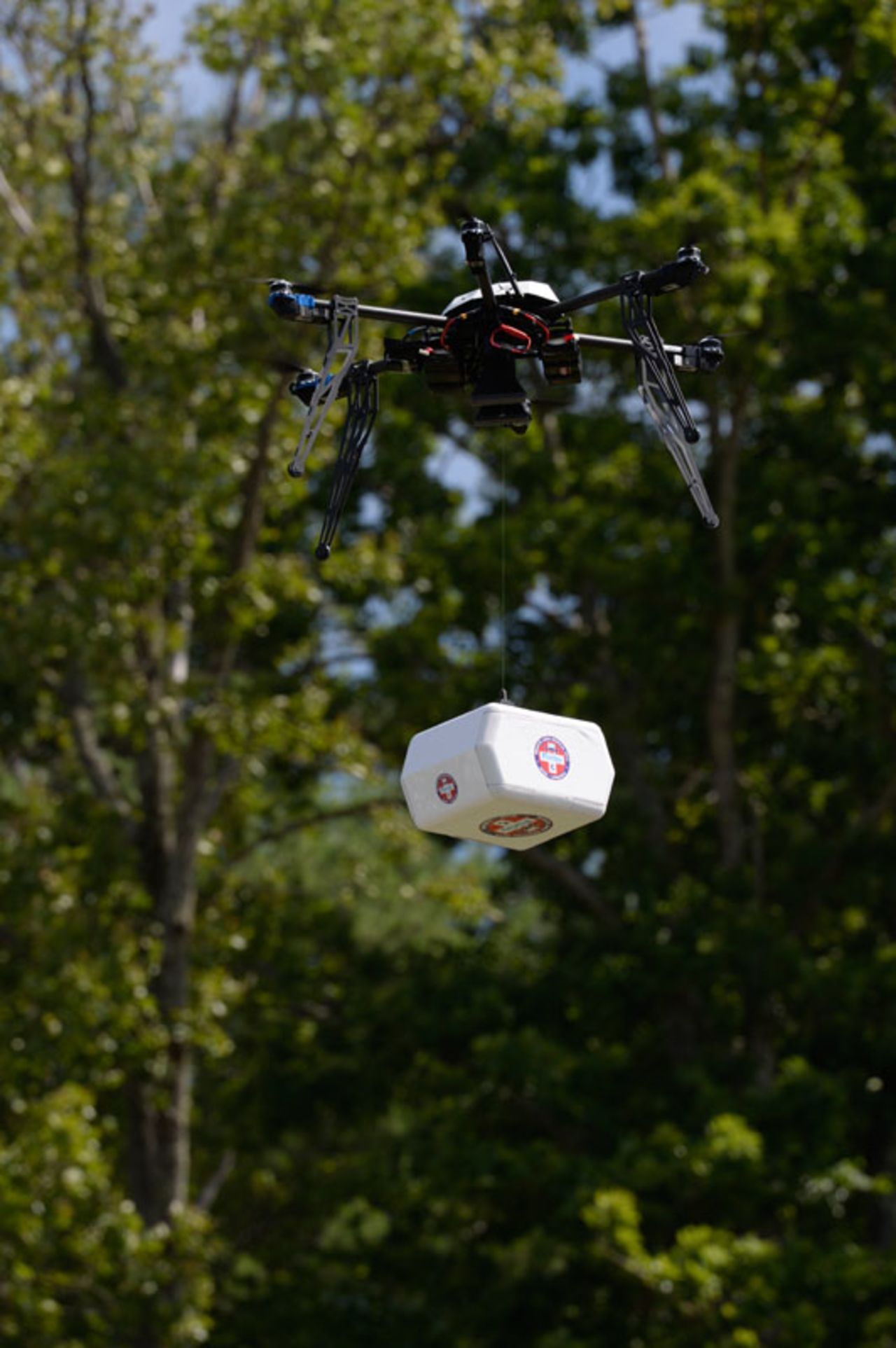 How drones are changing -- and saving -- lives
There are few corners of the metropolis that delivery services cannot reach: from beachfront to airport departure lounge.
"With food delivery, Dubai is ahead of the curve," says Harb. "Delivery is more of a lifestyle here, whereas in Europe and other markets it's a luxury."
Demand is huge. According to a 2017 report by market research firm KPMG on the food and beverage industry within the UAE, 87% of surveyed food operators are listed on delivery apps. Sixty percent of UAE consumers use an app to order food, say KPMG, compared to just 18% of US consumers using a delivery app or website to place orders, per a 2017 Morgan Stanley report.
"The Middle Eastern consumer spends over a third of their income on transportation and food. So food delivery is a very natural evolution," argues Zach Finkelstein, vice president of corporate development at ride share app Careem, which has started its own food delivery service having acquired RoundMenu, a restaurant listing and food ordering platform that operates across the Arab world.
Harb explains how in other cities, weekends are often the busiest time, but in Dubai, business is consistent throughout the week – people rely on it daily.
Apps vie for dominance
Deliveroo also operates in Dubai, and with its "Deliveroo Editions" concept – a shared kitchen hired by multiple eateries, which only does deliveries – is looking to circumvent the traditional restaurant model entirely.
Zomato, UberEats and Talabat are among its competition. As a result, a race for novel ways to deliver has ensued.
One trial by Exponent Technology Services at a corporate event saw over 900 burgers delivered via drone in one day. Talabat, meanwhile, will dispatch a Nando's to the beach.
So no matter where you are, there's no excuse for skipping lunch.