Ruins of a private theater belonging to the 1st century Roman Emperor Nero have been unearthed in the Italian capital just meters from the Vatican, in what experts are calling an "exceptional" find.
The discovery, revealed by Rome's special superintendent Daniela Porro on Thursday, unveils the venue where Nero rehearsed poetry and music, and lies near to where St. Peter's Basilica now stands.
Until now, the existence of the ancient theater had perplexed many historians because it was mentioned in Roman texts written by Pliny the Elder but its whereabouts had not previously been documented.
Nero was the fifth Roman emperor, ruling between 54 and 68 AD. An unpopular leader, he became famous for his extravagances and personal debaucheries.
The site includes elegant marble columns, gold-leaf decorations and storage rooms with remnants of costumes and backdrops used in Nero's theatrical productions.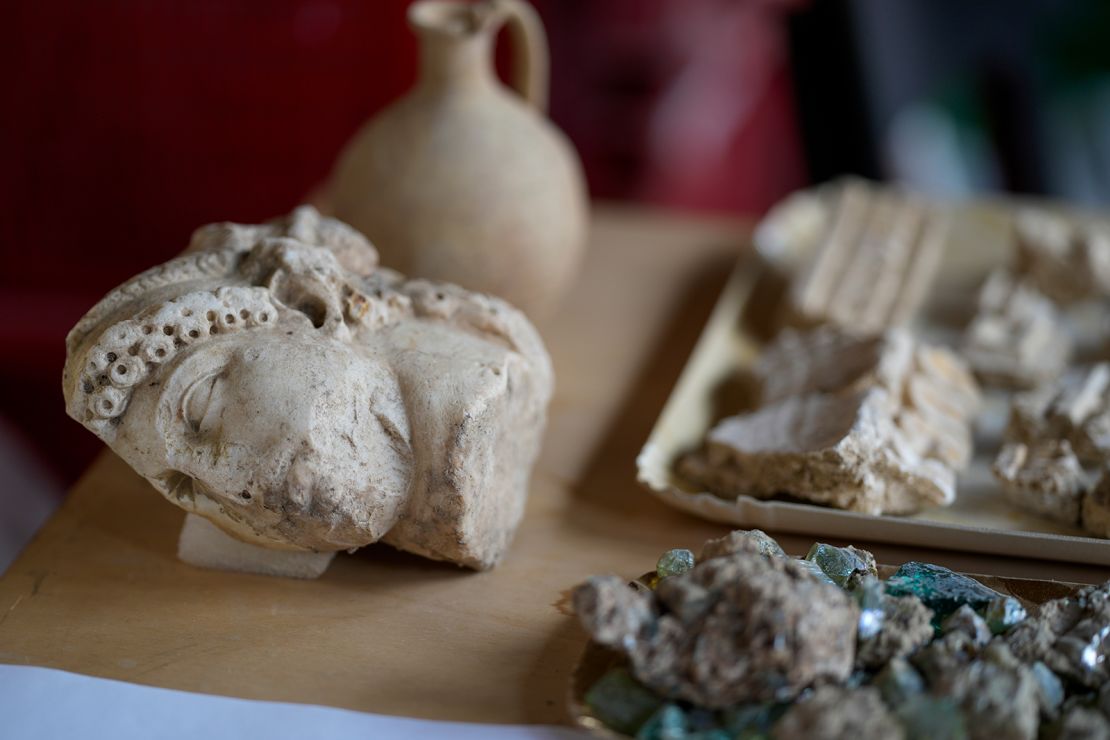 The dig is part of a renovation project of the Palazzo della Rovere on the Via Della Conciliazione, which leads to St. Peter's Square.
The project will turn part of the Renaissance-era building into a Four Seasons hotel, set to open in 2025 – in time for Rome's Jubilee year celebrations, which are expected to draw millions of people to the city.
Superintendent Porro said in a press statement that the "exceptional" findings provide a rare glimpse of the period beginning with Nero's reign through to the 15th century. Some of the later artifacts bear witness to the site's use as a theater, including remnants of costumes, as well as more recent pottery and cooking utensils.
Previously only seven glass chalices from between Nero's reign and the 15th century, which marked a period during which Rome was pillaged multiple times, had been found. Porro said the dig turned up seven more.
Meanwhile, colored glass goblets and pottery remnants provisionally dated to the 10th century were also discovered during the extensive dig, which covers a city block.
"It is a superb dig, one that every archaeologist dreams of," Marzia Di Mento, the archaeologist in charge of the excavation that began in 2020, told CNN on Friday. "Being able to dig in this built-up, historically rich area is so rare."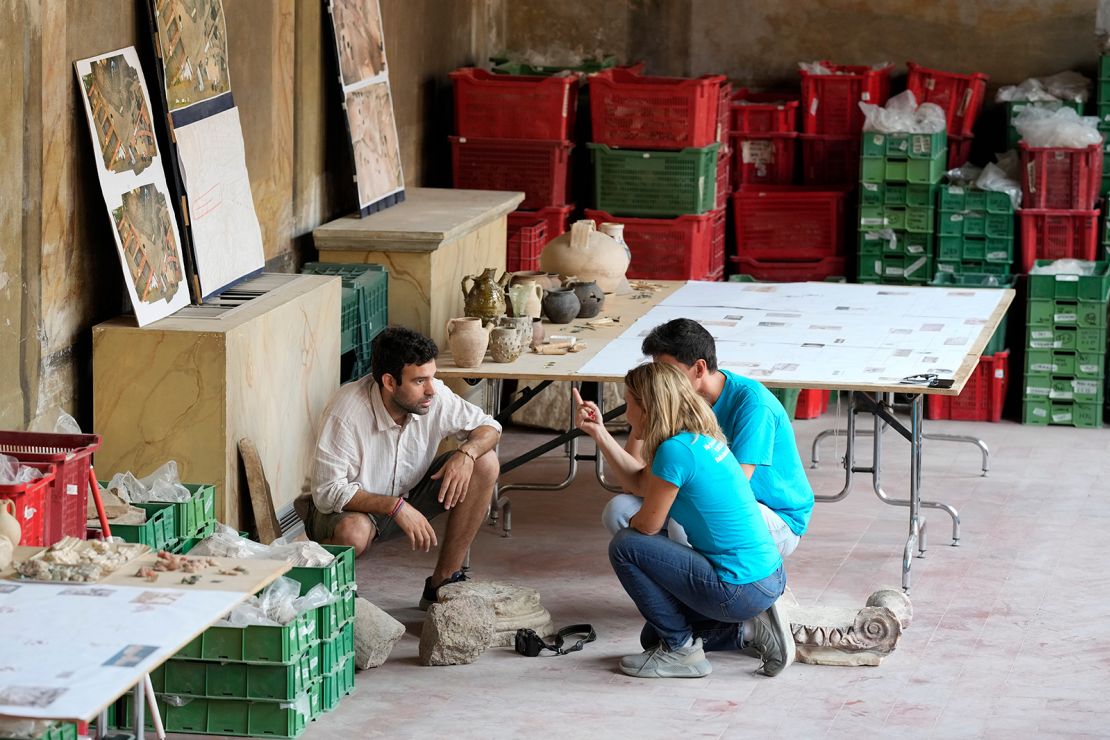 Di Mento told CNN that it would take years to study and date all the treasures.
Among the 15th century artifacts recovered during the excavation were glass goblets, cooking pots, coins and remnants of musical instruments, Di Mento aded. She said combs made from bones and various tools to make rosary beads were also found.
Many of the smaller pieces will be taken to Roman museums for display and the ruins of the structure will be reburied once they have been cataloged, Porri said.
The renovation of the palazzo and garden above the ruins continues.