Sailing has been defined as "the art of slowly going nowhere at great expense" and there are few more expensive or luxurious ways to spend your time or money than aboard your own private charter.
When it comes to the top end of the market, little, it seems, is out of the question.
As for destinations, azure tropical waters are one thing.
But the more remote, obscure and adventurous the backdrop, the bigger your bragging rights.
The coolest deck shoes are your responsibility.
The exotic destinations, perfectly mixed martinis and just about everything else aboard are handled by someone else.
With prices – as with all the trips below – including use of the entire vessel.
1. OKTO, Caribbean/Mediterranean: $500,000 per week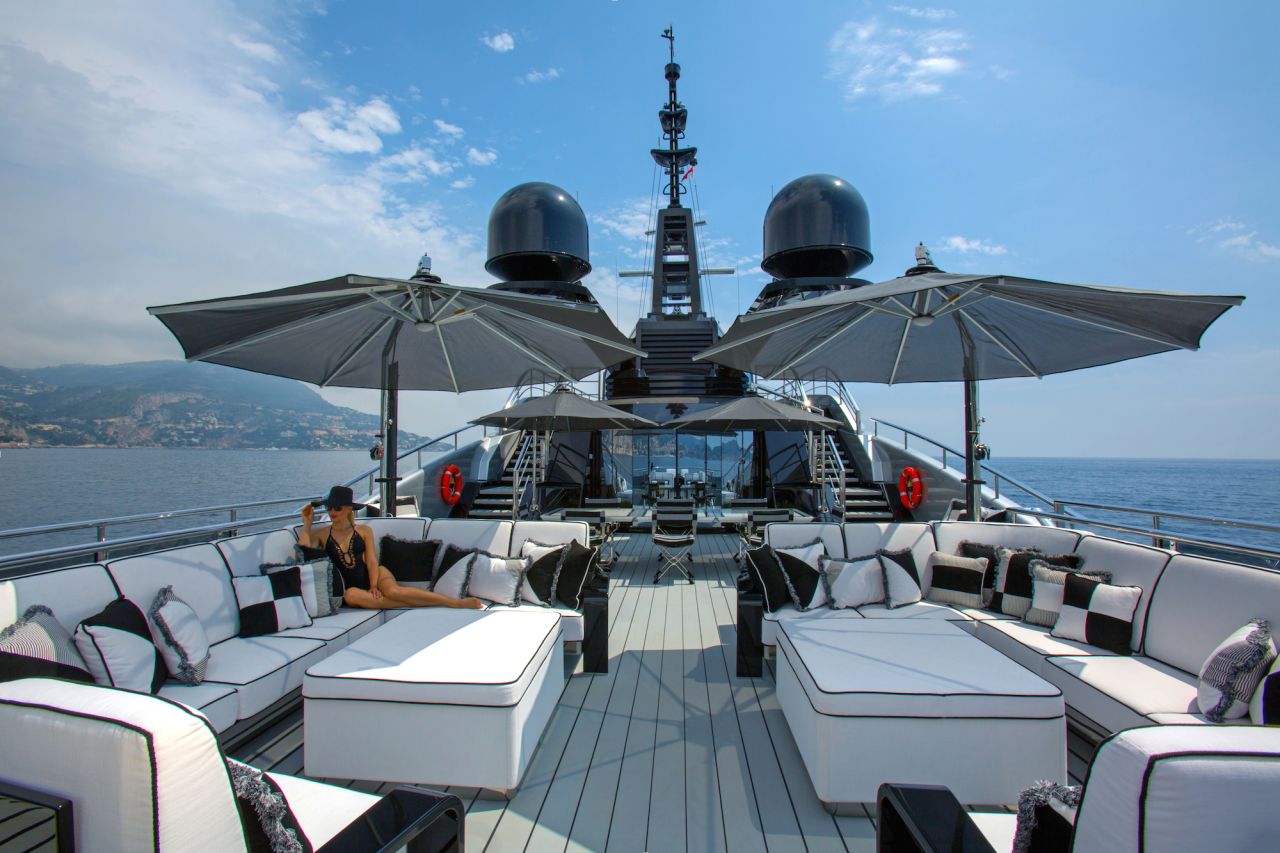 OKTO is a beautiful beast, a 66-meter custom-built motor yacht launched by Italy's ISA yard in 2014.
With gray and black decking and sleek interiors, she looks like the plaything of a billionaire movie villain.
For half a million dollars a week, you'll get your own helicopter landing pad, an elevator, Jacuzzi, pool, gym, seven-meter speedboat and plenty of towables and toys.
Five suites accommodate up to 10 guests served by a crew of 17.
If you're the one forking out for her you'll probably want to bag the VIP Stateroom.
As far as destinations are concerned, you can pick from hundreds of idyllic Caribbean islands and hideaways in winter, or the Mediterranean in summer.
For more info visit the Yacht Company's website.
2. Enigma XK, Antarctica: $454,000 per week
The Enigma XK is at home in cold waters.
Part of the beauty of this charter trip is that it begins with a private jet to Antarctica, thereby avoiding the notoriously stomach-churning Drake Passage.
Once there, 21 crew will welcome you and 11 friends aboard the luxurious 71-meter Enigma XK.
Ammenities include a gym, Jacuzzi (on deck), WiFi and helicopter landing pad.
But you're here for what's outside.
Tailor-made itineraries can include hiking and kayaking through ice cliffs and glaciers, watching penguin colonies slide off icebergs and taking a Zodiac inflatable to get close to humpback whales.
Swimming in Antarctic waters is an option, in pools warmed by hot volcanic rocks below.
More info at Jacadatravel.com.
3. M/Y Passion, The Galapagos: $95,000 per week
The M/Y Passion is the largest charter yacht available in the archipelago made famous by Charles Darwin.
The 48-meter yacht has been adapted to get guests close to breathtaking volcanic landscapes, sea lions, giant tortoises and iguanas.
The Passion's four decks include six staterooms.
There's a panoramic sky lounge and Jacuzzi.
A ratio of one crew member per guest ensures that a cocktail is never far away as you stare at the wonders of the UNESCO World Heritage Site surrounding you.
More info at Miravivatravel.com.
4. Lamima, Papua New Guinea: $169,000 per week
If you're tired of being surrounded by aluminum and carbon fiber, a short stay on the world's largest wooden sailing yacht might be worth a little less than four years of Harvard tuition.
Its design was inspired by Indonesia's indigenous phinisi wooden boats, but the 65-meter Lamima doesn't lack modern technology as it sails the remote Raja Ampat Islands off the coast of Papua New Guinea.
Interiors combine contemporary and Asian influences, notably in the "spa quarter" where treatments and yoga are led by an onboard therapist.
When you're not horizontal, the remoteness of Raja Ampat makes for extraordinary diving and snorkeling on some of the world's most pristine coral reefs.
Jungle trekking, wildlife spotting and visiting local villages are some of the activities on land.
More info at Indonesia-yacht-charters.com.
The Transformer super yacht that's also a jet plane and a helicopter
5. Belmond Orcaella, Myanmar, $110,000 per week
The Belmond Orcaella allows you and your gang to chart Myanmar's rivers and landscapes in serious style.
The Ayeyarwady Experience tour takes you from the historic temples of Bagan to the former capital of Yangon in a week.
The Orcaella is a sizeable river cruiser with 25 cabins over three decks, but for private charters a maximum of 20 cabins can be booked.
Suites are luxurious and feature works from local artists and craftspeople.
Activities include everything from monastery visits to hot air balloon rides.
On board there are massages, a pool and, of course, nightly sunset cocktails on deck.
More info: Belmond.com/orcaella-myanmar.
6. Swell, Canada: $68,000 per week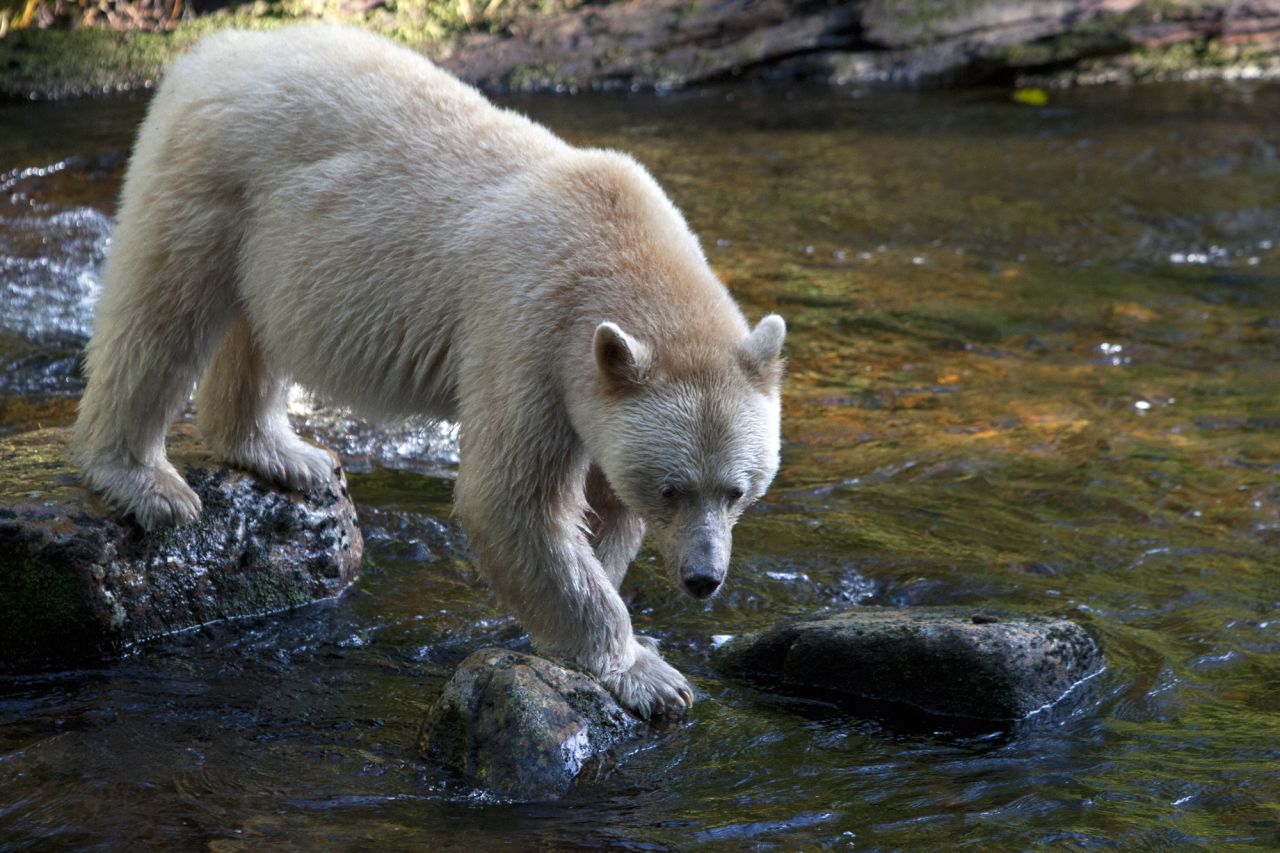 As they say on board, "If you'd rather brag that you've seen the world's rarest bear than shopped with Beyoncé, the Swell is your ship."
This upscale expedition yacht was once a wooden tugboat.
After a multi-million dollar refit it's now run by some of Canada's top adventure guides.
The route navigates the otherwordly western fjords of Canada's Great Bear Rainforest – no prizes for guessing the animal that most have come to see.
Grizzlies, black bears and the rare white-furred spirit bear can be spotted catching salmon, play-fighting or just ambling along the coastline.
Back on board there's no shortage of gourmet distractions or chances to soak in the hot tub as 40-foot whales swim past.
More info at MapleLeafAdventures.com.
Sailing Yacht A: Is this the ultimate super yacht?
Chris Dwyer is a Hong Kong-based communications consultant and food writer. His restaurant reviews, chef interviews and more canbe found at finefooddude.com.