Can a ring road be a thing of beauty?
Not if it's the concrete tunnels of the Paris Periphique, the semi-permanent parking lots that are London's Circulars or the dreary stretch of blacktop known as Washington's beltway.
In Vienna, though, it's a different story. OK, Vienna does have the Guertel, a boring loop around its outer suburbs.
But it also has the Ringstrasse – born on May 1, exactly 150 years ago.
On that day in 1865, the country's Emperor Franz Joseph, gazed upon the only structure in the city more elegant than his enormous mustache and declared the "Ring" open for business.
Vienna: Your ultimate Insider Travel Guide
Built in place of the city's old eight-meter-high defensive walls and moat, the street hugged the old town center for four kilometers in a grand semi-circle sprinkled with monumental buildings, green parks and majestic squares.
Nowadays the "Ring" makes for one of the most enjoyable city strolls in the world and a personal favorite.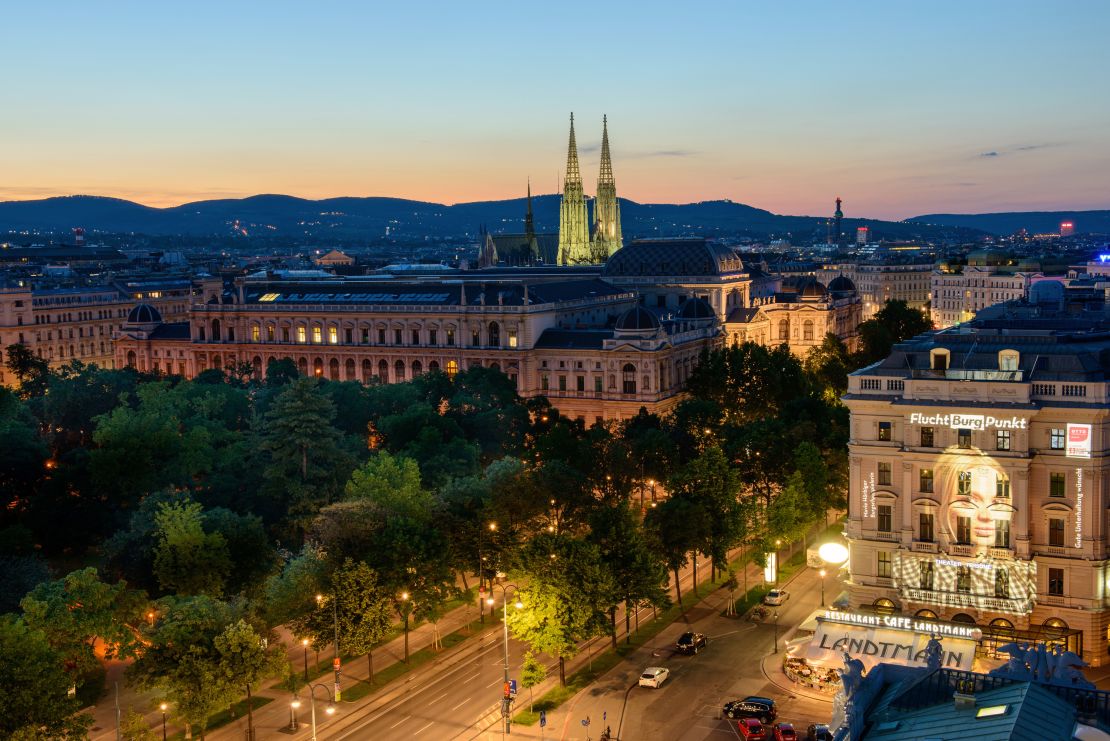 Historical gossip
My companion is Alexa Brauner, one of Vienna's top guides whose encyclopedic knowledge of the city is matched only by her juicy historical gossip.
We start at the western end by the round-fronted Urania Observatory (Uraniastrasse 1, Eingang Turmstiege, Vienna; +43 1 89 174 150 000) founded in 1910 as a Planetarium and adult education center.
It still operates as such and, along with the one in Berlin, claims to be the oldest in the world.
Hold on a minute, 1910?
"Not all buildings were completed at the same time," answers Brauner. "The Ringstrasse plan changed frequently and the last major building only opened in 1913."
And we're standing in front of it.
It's the War Ministry, finished, it seems, in time for World War I.
No such use for it in today's peaceful, neutral Austria: it houses a super-ministry that encompasses agriculture, social affairs and labor.
But it's Otto Wagner's Post Office Savings Bank (Postsparkasse, Georg-Coch-Platz 2, Vienna; +43 1 534 53-33088) opposite, finished in 1912 and still operating, that draws in the eye, with its hundreds of decorative iron bolts and aluminum caps – 20% of the world's production of aluminum was used during its construction.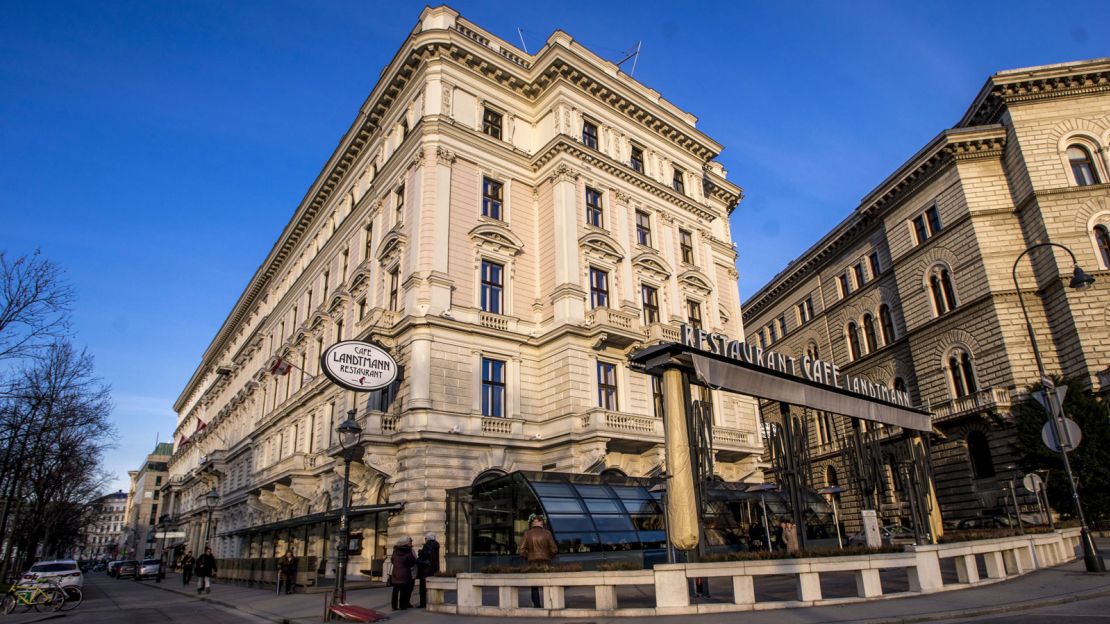 Magnet for photos
We're now past the Stubenring, the youngest part of the Ringstrasse but the oldest section of the walls.
Maybe the Viennese kept those to the end out of sheer sentimentality.
Outside these walls, a large wooded area was turned into Vienna's first public park, the Stadtpark.