Follow us at @CNNTravel on Twitter and Instagram. Like us on Facebook
"I came here for the early season snow," says our ski guide Mattias Åberg. "But I stayed for the atmosphere."
Mattias has taken us off the beaten tracks on the slopes of Ramundberget in Sweden.
We're traversing down the north side of the mountain, past brooks and birch trees whose branches hang heavy with freshly fallen snow.
Ramundberget is one of the resorts and towns that make up the Swedish ski area of Funasfjallen.
Thanks to the early snowfall, it's become a treasured training destination for alpine and cross-country teams who also benefit from lifts and slopes that are hardly overrun by people.
The Alps may offer longer runs, more glamor and glitz, but skiing in Scandinavia is often a laid-back alternative with well-prepared conditions for both families and adventurous pros.
Fewer fashion statements and partying; more friendly faces, solitude that lets you appreciate nature and – in the case of Funasfjallen – gastronomy that punches the weight of a small fjall, or mountain, destination.
Apres ski may be an afterthought around these parts, but when we carve our way through Ramundberget's impressive network of slopes, intertwined with patches of forest, we find a lunch spot unlike any other.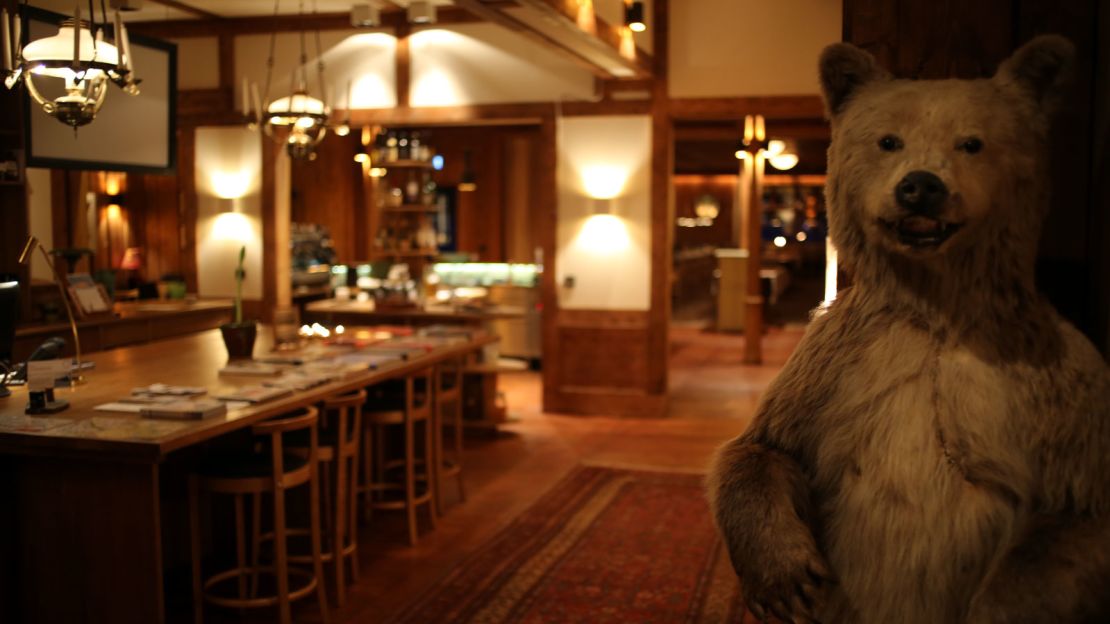 Tusen (which means "thousand" and refers to the altitude we're at) is located a short glide from the lifts and looks like a decapitated cone clad in birch trunks.
Its award-winning architecture is inspired by traditional Sami tents, with the birch logs offering shelter from howling icy winds and providing a facade that blends in with the natural surroundings.
At the bottom of our forest off-piste run, we join up with the cross-country tracks that guide us back to Ramundberget's lifts.
Olympic heroes
These tracks are part of an impressive 300-kilometer network – one of the largest in the world – centered around a stadium hub in nearby Bruksvallarna.
With snow dropping as early as October, this is where the World Cup selection races take place and it's sometimes possible to spot local Olympic heroes on their morning runs.
At the stadium finishing line, where the LED display indicates a rather mild minus-6 Celsius for early January, there's another treat for those dedicated to the immersive winter experience: an igloo – constructed from four joined-up domes – which acts as a gallery for local artists, a wedding chapel and a hotel room.
Amazingly, the igloo isn't the most esoteric form of accommodation that Funasfjallen offers.
To experience that, we go to Fjallnas hotel, an hour's drive from Ramundberget.
The hotel has entertained guests – including the Swedish royal family – since 1882, making it Sweden's oldest mountain hotel.