It's hard to stand out in a country dotted with so many landmarks, but for a taste of Spain minus the crowds, Extremadura makes a compelling case.
Overshadowed by neighboring Andalusia, this sunny region revels in bucolic charm and medieval heritage, Roman sites and a well-rounded calendar of festivities, all served with some of the country's best cheese, ham and olive oil.
The Monumental city
Cáceres is midway between Lisbon and Madrid, which have the closest major international airports (about three hours away by car). The city is the perfect travel gateway to Spain's most underrated region.
Declared Europe's Third Monumental Complex and a UNESCO World Heritage City decades ago, Cáceres' recent surge in recognition came courtesy of "Game of Thrones."
The medieval times depicted in the series seem almost palpable when you arrive at night: Situated atop a hill, the city's cathedral stands imposing against the midnight-blue, black birds circling its ancient towers, their squawks breaking the silence.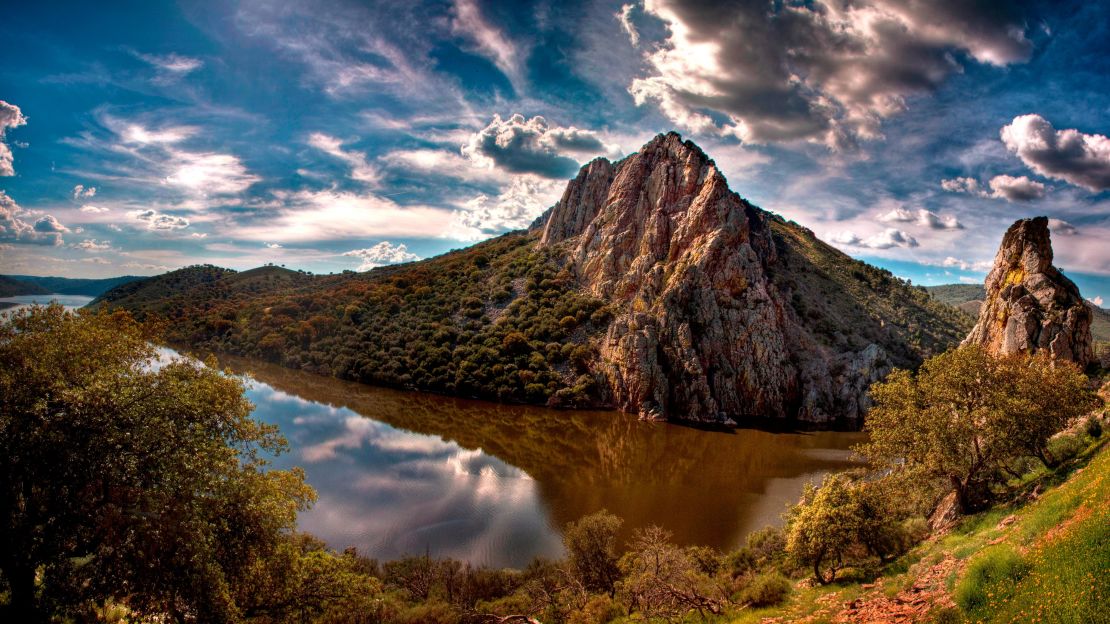 The almost magical ambience fades by dawn, but the city's monumentality does not fail to impress in daylight. A stroll around the old town's alleys and stone passages and a coffee at one of the terraces spread out along Plaza Mayor are simple ways to relax and let the historical atmosphere sink in.
For those up for a real treat, a table at the two-Michelin starred Atrio offers a spectacle for the palate and the eyes: The conversion of this former servant's house by architects Emilio Tuñon and Luis Mansilla won them international acclaim.
"It was a difficult, 10-year-long process, but we are already working on a new restoration project. We are passionate about the idea of revivifying old Cáceres," says José Polo, one half of the duo behind Atrio.