"ROOTS: OUR JOURNEYS HOME" is a new series featuring Anthony Bourdain, Anderson Cooper and other familiar CNN faces. It kicks off Sunday, October 12, with a two-hour primetime special airing Monday, October 20 at 9 p.m. ET. More show info here.
Story highlights
Interest in genealogy is rising, with many choosing to combine travel with family history research
Websites like Ancestry.com offer access to billions of indexed records
Librarians, city clerks, museum officers and clergy members can be solid sources of information
CNN hosts journey to find their 'roots'
"This is the house?" my mom asks, turning around.
"Yes," says our guide. "This is where your grandmother was born."
My mother and I have traveled more than 6,000 miles to explore Candia Canavese, a tiny village outside Torino, Italy, founded in the fifth century.
We're here to learn more about our heritage and get a sense of where her family is from.
We're not the first ones to visit for that reason.
Even though Candia Canavese has a population of just 1,200, our guide says plenty of other travelers have come searching for records, data, photos and that intangible sense of history you can't get without visiting a place yourself.
Interest in genealogy appears to be at an all-time high, with a recent Harris Interactive Survey indicating that four in five Americans wish to learn more about their family history.
Shows like CNN's upcoming "Roots: Our journeys home," along with series "Who do You Think You Are?" and "Finding Your Roots" are gaining in popularity.
"People see these programs and they want that experience for themselves," says Michelle Ercanbrack, family historian at Ancestry.com.
As a result, she says, more travelers are looking to incorporate family history research into a trip or even plan a standalone journey for the sole purpose of discovering their roots.
Want to embark on your own family tree trip? Here are some tips and techniques to help smooth the process.
Get your history organized before you leave
If you're spending the time and money to get to a far-flung destination, you don't want to spend your visit stuck in a library or office.
It's more rewarding to get your history organized before you leave.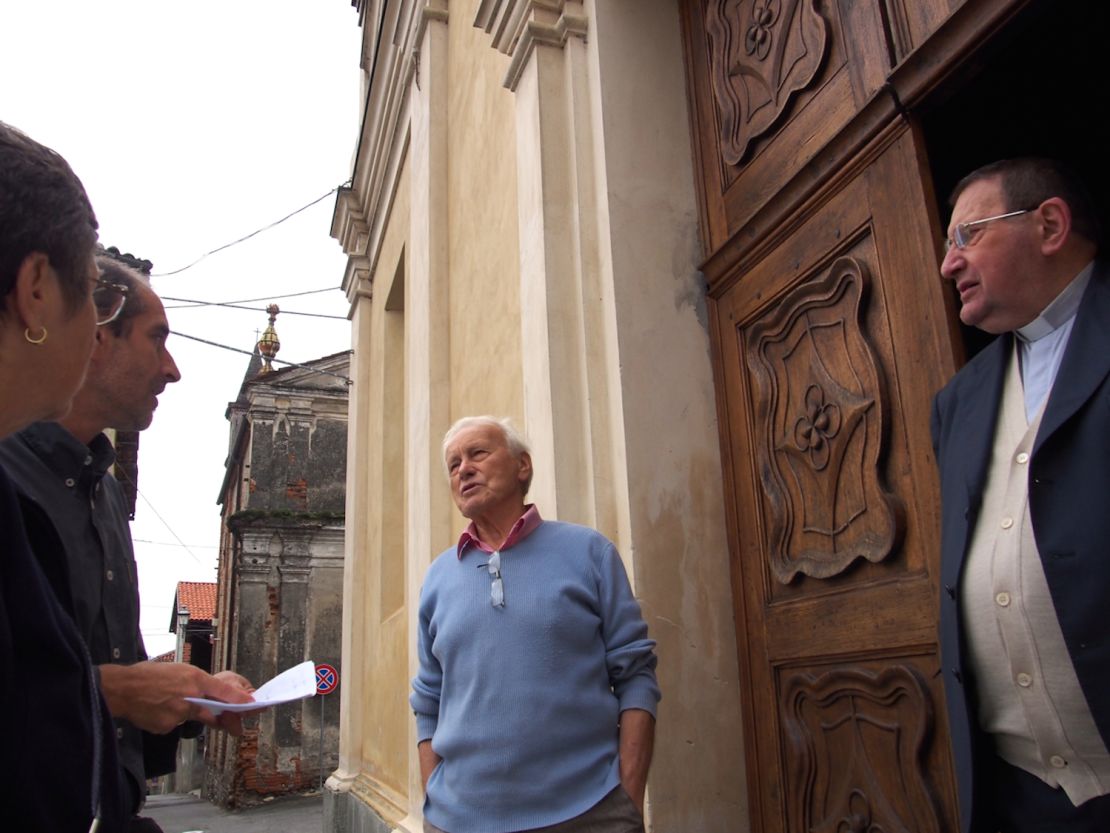 "Start with what you know and build your tree online," says Ercanbrack.
Sites like Ancestry.com, Familysearch.org and Genealogy.com can get you on the right track, while genealogy research site Cyndislist.com has a comprehensive collection of useful links.
For example, Ancestry.com has 14 billion searchable, indexed records – everything from passenger records to census data and more.
"Remember, online records can build the branches, but there will be holes – things you can't find because of records loss or privacy details," Ercanbrack adds.
Beyond just building out a family tree skeleton online, it's also wise to create a historical timeline before your trip. A snapshot of the family's movements will help you see holes easier.
For example, start with one family member – say a grandparent – and create a timeline of where and when they were born, where they lived, went to school, were married, and so forth.
Writing things down in a narrative fashion can help you pinpoint gaps, like when a child might have been born or a family member emigrated.
Let them know you're coming
Regardless if where in the world family history travel takes you, it helps to get in touch with a few locals before you arrive.
People worth contacting include librarians, city clerks, museum officers and clergy.