Story highlights
A history of fascism museum is being planned in Predappio, Mussolini's birthplace
The town already maintains the house in which Mussolini was born and his tomb
Predappio is a pilgrimage site for far-right militants and people nostalgic for the Mussolini era
The birthplace of Italian dictator Benito Mussolini could soon start building a museum of fascism, a move likely to stir controversy in a country that already has an uneasy relationship with its World War II leader.
Predappio, a small rural community in the northern Emilia Romagna region of Italy, currently maintains the house in which Mussolini was born and his tomb. Now its mayor, Giorgio Frassineti, says the town is a step closer to opening a new facility examining the history of fascism.
The project has already drawn criticism from some who fear it will become another place to celebrate the Adolf Hitler's wartime ally in a place that's already a magnet for neo-fascists. But Frassineti insists it'll be a sober examination of authoritarian leadership.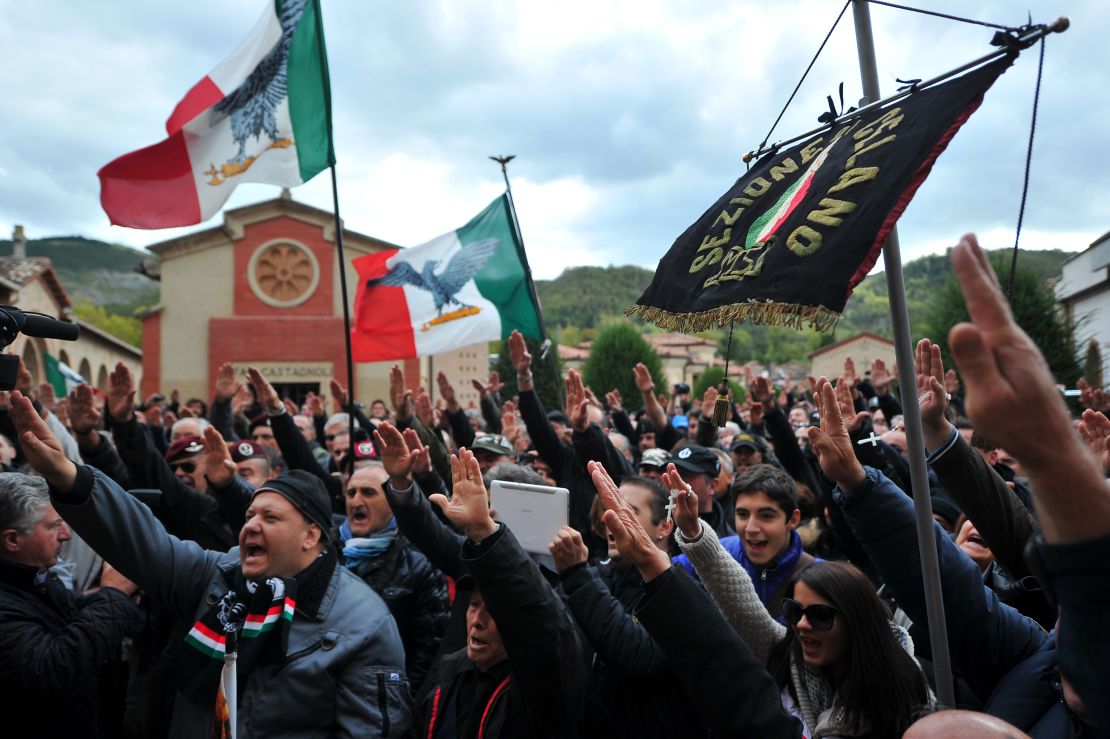 "In Italy we tend to associate the term museum to some form of celebration, but our project by no means intends to celebrate fascism or Mussolini," he tells CNN. "That's why I'd rather call it a research and documentation center."
Thousands of people already descend on Predappio three times per year to commemorate the dictator's birth, his death and the anniversary of the fascist "march on Rome," that in 1922 paved the way for his rise to power.
The visitor's book at the wartime dictator's tomb is filled with messages of appreciation and nostalgia for "Il Duce," (the leader) as Mussolini was once known.
Italy's 20 regions, dish by delicious dish
Fascist souvenirs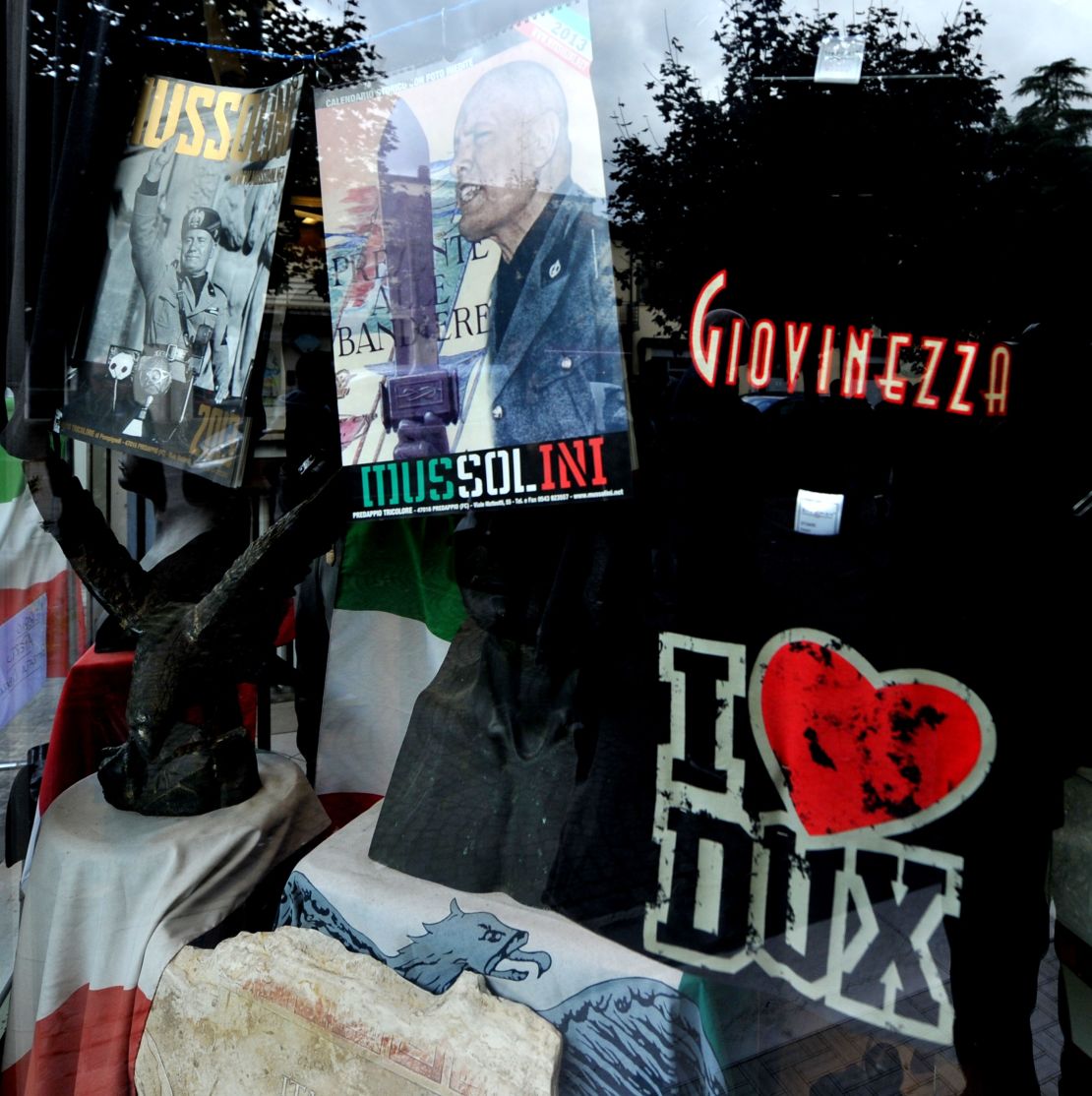 Local stores even sell tourists fascist souvenirs such as batons, calendars, T-shirts and busts and photos of Mussolini.
"Reflection on issues like fascism is never easy," adds Frassineti, who is a member of Italy's center-left Democratic Party. "Symbolic places like Predappio can help bring it forward."
Building a museum on the history of fascism might seem like an eccentric way of detracting from the town's Mussolini connection, but Frassineti says that's one of his goals.
"Every year Mussolini worshipers flock to the city," he adds. "The center would help us take the town from their hands and make it a place of research and reflection."
The center would be located in Casa del Fascio (House of Fascism), an abandoned structure built in the 1930s as part of an urban project to reshape the city to glorify Mussolini. The building is less than a mile from the fascist leader's tomb.
Frassineti says the building is currently a "symbol of a country that does not want to confront its history."
If all goes to plan, the fascism museum should open in early 2019.
According to Italian newspaper La Stampa, it'll host permanent and temporary exhibitions, a research center with library and archive, a bookstore, a recreation area and offices.
It would cost about €5 million ($5.6 million), the mayor says, of which only one million has been secured so far. Most of the remaining funds should come from the Italian government and local institutions, Italian newspaper La Repubblica wrote.
Antonio Funiciello, a spokesperson for Luca Lotti, Italy's under-secretary of state told CNN that there was government interest in building the center. But he said the Italian government wants the center to be focused on the first half of the 20th century, not just the history of fascism.
"It will include the fascist period, and will be the first such center and museum in Italy to examine the history of fascism," he said. "But it will also include the years before and after the regime."
The museum's supporters say it would help understand a complex period of Italian history and break a decades-old taboo for a country that has struggled to cope with one of darkest moments of its past.
"Mussolini died more than 70 years ago," Frassineti says. "If we are still scared of that period, how can we deal with the challenges that lies ahead of us?"
Insider Travel Guides: Rome | Venice