Story highlights
Montenegro has approved a project to transform a former concentration camp into a luxury beach resort
The project sparked protests, in particular from family members of those interned at the fortress in wartime
Since the end of World War II, many of Europe's former concentration camps have stood as solemn memorials to those who perished within. Now, one could be transformed into a luxury beach resort – a decision that's sparked international outrage.
With a diameter of just 200 meters, the uninhabited rocky Adriatic island of Mamula is barely visible on the map.
Situated on the bay of Kotor, on the border between Montenegro and Croatia, it's dominated by a 19th-century fortress.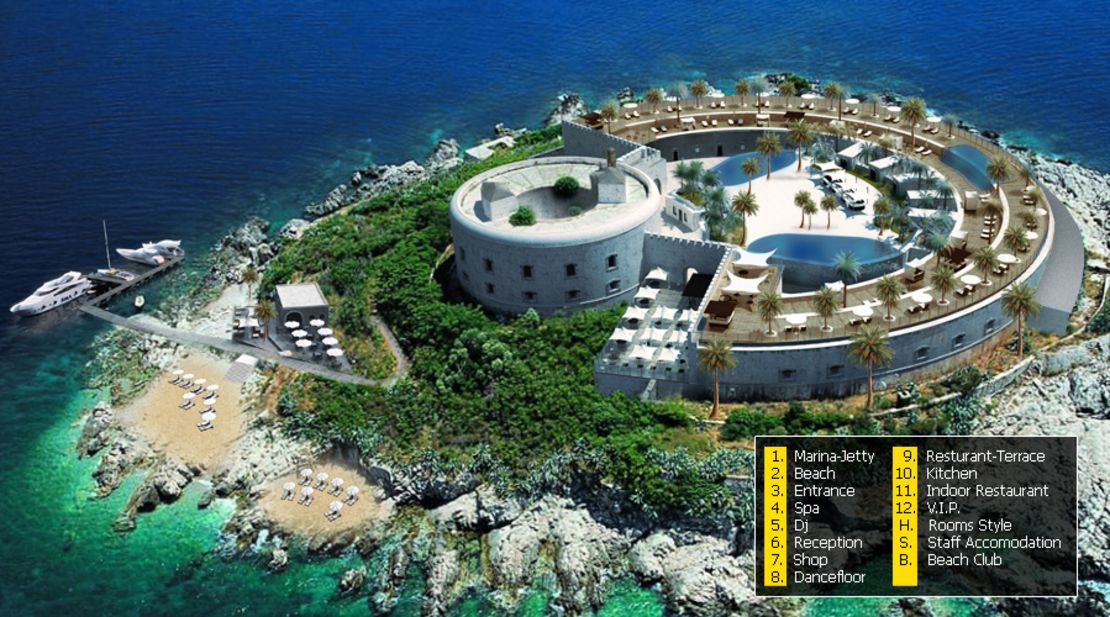 During World War II it was used as a concentration camp by occupying Italian troops serving under fascist dictator Benito Mussolini.
It's claimed 2,300 people were imprisoned there, of whom 130 were killed or starved to death.
Its reputation inspired a 1950s movie called "Mamula Camp."
Those grim times are a stark contrast to the future now being proposed for the island.
The Montenegrin government has green-lit a project to transform Mamula into a resort, complete with swimming pools, yacht marina, spa, restaurants and dance floor.
It granted a 49-year lease to Swiss-Egyptian developer Orascom at the nominal price of $1.64 per square meter.
"We were facing two options: to leave the site to fall into ruin or find investors who would be willing to restore it and make it accessible to visitors," Olivera Brajovic, head of Montenegro's national directorate for tourism development, told AFP.
The company says it'll invest $16.3 million in the project.
Dragana Becirovic, director of Magna, the PR agency representing Orascom for this project, said Mamula's renovation will respect the landscape, the existing architecture, and would "completely preserve the historical value of the Island."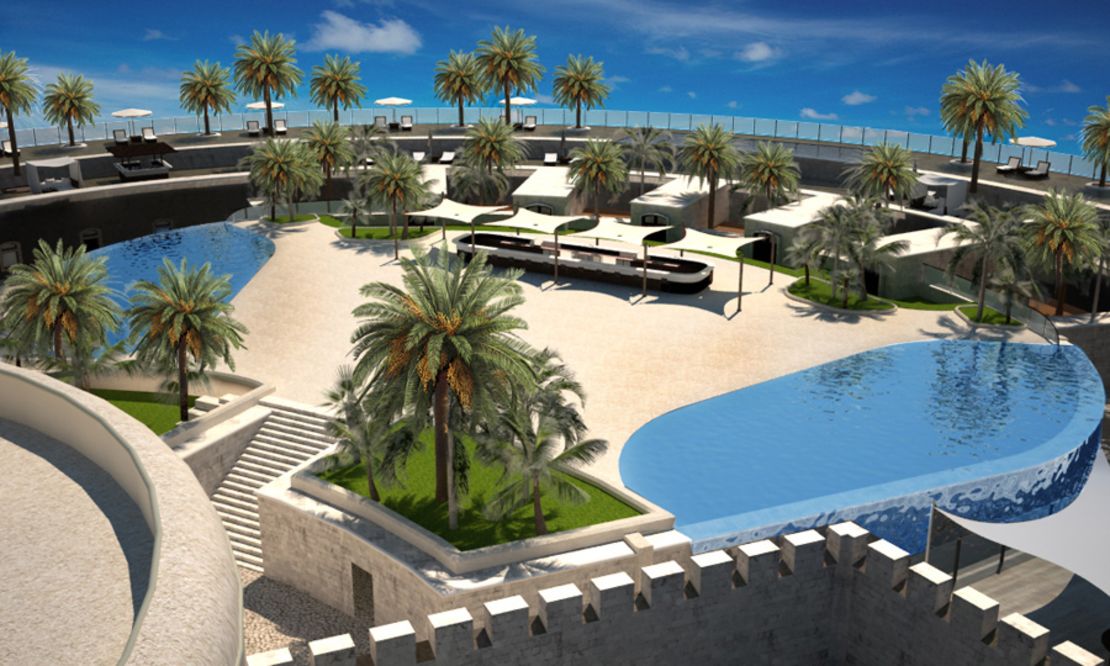 Among those angered by the plans are family members of the camp's wartime prisoners.
"To build a luxury hotel dedicated to entertainment at this place where so many people perished and suffered is a blatant example of lack of seriousness towards history," Olivera Doklestic told AFP.
Her grandfather, father and uncle were imprisoned at Mamula. "No concentration camp in the world has been transformed into a hotel," she said.
The local WWII veterans association and the city council backed the project, Becirovic said. According to news website Balkan Insight, the Montenegrin government defended its decision, saying the project will boost local economy.
It said Mamula's history would be respected, since the plan includes a "memorial room or a museum."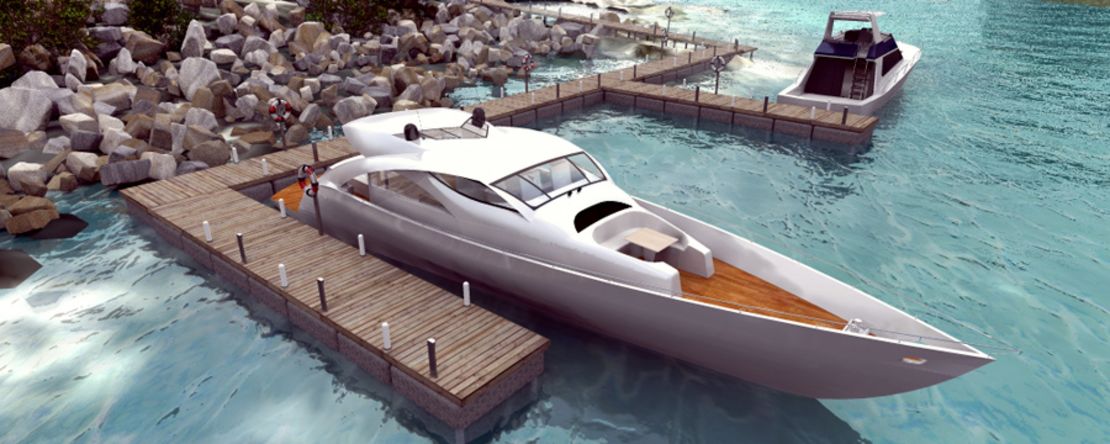 Becirovic confirmed that the renovation of the island will include a museum, which will host cultural events, political debates and arts event.
She added that the island and the museum will be open to tourists and locals year round, even when the resort is shuttered.
The project, she said, will boost tourism, renovate the island and preserve its cultural heritage and historical character. The controversy over the island fortress began in December 2013 when the government advertised it as an investment opportunity fit "to satisfy the needs and demands of a wealthy clientele."
It has previously drawn criticism from former United Nations Secretary General Boutros Boutros-Ghali, although Becirovic says he later wrote to express support for a hotel complex that included a museum.
An earlier version of this story misstated that the company behind the design is Salt & Water. This is not the case.
Montenegro and 19 other destinations touted by travel experts
What are the hot travel destinations of the future?