Story highlights
In 2022 airlines will charge for just about every possible option, experts fear
Low-cost carriers may create "super-elite" class of fliers
Get ready to share the road with driverless cars, automotive experts say
U.S. inter-city railroads are poised to expand, offering more travel options
Fliers, drivers and rail riders, heads up: the next 10 years will dramatically transform America's traveling landscape.
Get ready to share the road with driverless, computer-controlled cars. Prepare to join millions of travelers who will start riding trains to nearby cities. Expect to be nickel-and-dimed (even more) by the airlines. Don't be surprised to see sleek new airline designs that run cleaner and burn less fuel, thanks to new materials and innovative technology.
In the air, the trend toward low-cost airlines and so-called "a la carte" pricing will likely become the accepted norm, as fliers finally accept a business model that reminds us: nothing is free and everything costs. By 2022, say experts, the consumer war over having to pay for every airline perk and option from pillows to snacks to window seats to legroom will be over.
Number crunchers will win. Grumblers will lose.
"It's the unbundling of services," said airline analyst Mike Miller. "Passengers are choosing the airlines that have the most fees, most often. These carriers are the most profitable and the most full."
Driverless car now legal in California
Southwest Airlines looks toward future
787 Dreamliner airplane takes off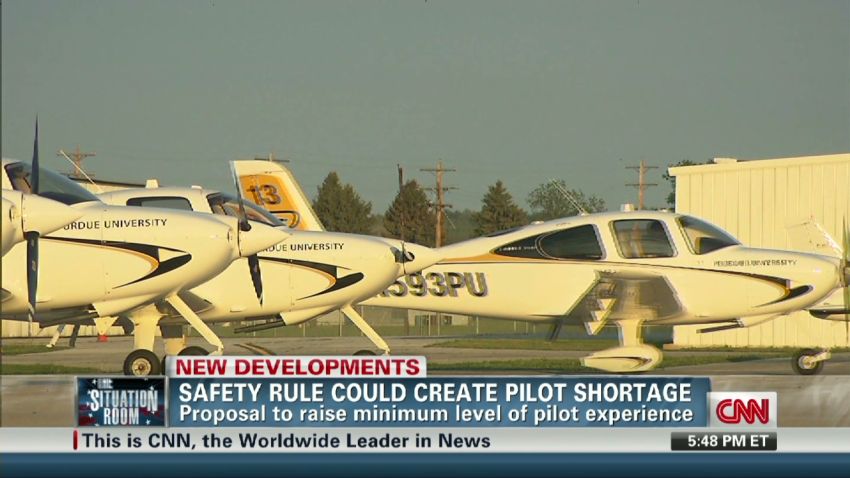 More flight time for co-pilots?
Opponents fear the new hyper-itemized normal will create a group of "super elite" passengers who are treated very differently than the rest of us. More on that later.
On the ground, we'll see amazing technological strides in the development of self-driving cars during the next decade. But America's roads and bridges will continue to suffer from much needed repairs, according to the American Society of Civil Engineers. But hey, at least we'll be able to multitask while our cars are dodging potholes.
Across the nation's sprawling rail lines, experts anticipate several states from coast to coast will continue investing in trains that connect regional cities. And the future looks bright, analysts say, for the nation's urban light rail and tramway systems. We'll get to that in a minute.
First, let's use four quick stats to remind ourselves what a big deal the transportation industry is:
Planes: By 2022, the FAA predicts more than a billion U.S. airline passengers.
Cars and trucks: Washington says registered passenger vehicles number above 250 million (for perspective, the entire U.S. population numbers more than 312 million).
Trains: Amtrak ridership set an all-time record this year: more than 31 million passengers.
The 'race to the bottom'
Prospects for the airline industry look good, but still, some experts are worried.
Airline consumer expert Brett Snyder of crankyflier.com fears continued success of low-cost carriers could hurt consumers in the long run. Low-cost airlines are growing fast and raking in big profits by charging ultra-cheap fares while nickel-and-diming passengers to pay for even the most basic extras.
Europe's RyanAir offers an extreme example. The airline's CEO has talked about charging his passengers to use on-board toilets and creating standing-room-only sections on some flights.
Apparently this matters: Airplane seat belts
California high-speed rail to nowhere?
How efficient is Japanese rail?
Google's self driving Prius
Go inside Boeing's new 787 Dreamliner
The danger, said Miller, is creating two types of fliers: the "haves" – "super-elite frequent fliers who get everything" – and the "have-nots" – passengers in economy "who get nothing."
That business model sounds familiar, said Miller, of the American Aviation Institute. "CEOs are earning more money than ever and the average wage is not going up. Now we're seeing that mirrored by airline service. That's a little troubling because the coach passenger seems to be always getting less."
By 2022, fliers will likely have accepted the idea that they must pay fees for every perk and service which, a generation earlier, was included in passenger fares.
Snyder is a fan of extreme low-cost carriers like RyanAir, but in general, he doesn't want to see the entire industry using that model. He believes passengers want choices and, to some degree, a la carte provides that. It's a system that allows passengers to choose the services they want. Some fliers may not be able to get their heads around it because they're stuck in the past.
"A lot of people who don't like this trend have in their minds the way it used to be," said Snyder. "They think that's how it should be."
If the low-cost model becomes the standard for success, Snyder warns, other airlines seeking profits will follow, triggering a "race to the bottom," as every airline tries to "slash and burn costs and do everything they can to make more money by cutting back. I think that would be really unfortunate."
Denver-based Frontier Airlines "is the hope for the future," said Snyder. "They're trying to become a low-cost carrier, but they have more amenities on board, although you do have to pay for them, such as live TV and extra legroom. They're trying to offer a bit more to people."
Expect more air passengers to demand Wi-Fi and personalized entertainment choices in the coming years. Airlines may provide access to movies stored on a digital media server aboard the aircraft, or, a third-party website where passengers can watch video now or later after they de-plane. Power outlets for personal devices ought to become standard on all passenger seats, say experts, not just in first class.
But some choices, such as seating, shouldn't be limited to all or nothing. Regular carriers, say analysts, should offer more "in-between choices," like Delta's Economy Comfort or United's Economy Plus, with more legroom and other amenities for a few dollars extra.
The coming 10 years will also affect airports. Some larger markets are developing additional airports which will ease traffic congestion. But smaller cities may be at risk. Many regional airlines may abandon some small towns, as tiny airports get squeezed by rising fuel prices and shrinking profits.
What can pilots expect? Changes in federal rules will require additional and more expensive training for new pilots, many of whom will earn a starting salary of about $20,000 a year, said Miller. Experts fear the result will be a temporary shortage of airline pilots, which might force airlines to take on the cost of pilot training. That expense likely would be passed on to consumers.
Related: U.S. pilots find higher pay overseas
New equipment
On the bright side, the coming decade will bring more fuel efficient aircraft. Boeing's new 787 Dreamliner started U.S. routes this month.
Boeing Dreamliner makes domestic debut
Canadian aircraft maker Bombardier's much anticipated CSeries boasts a variable speed, multi-gear engine that aims to save 20% more fuel than its competitors. The first CSeries plane is expected to begin service in 2014.
But what about a little further down the road? At NASA, experts asked a handful of top aircraft designers for their ideas on green airplanes of the future.
Firms like Lockheed Martin offered cool box-shaped wing designs while Boeing and Northrop Grumman played with fascinating "flying wings." Although the NASA program was really just an idea-sharing brainstorming project, some of these futuristic design ideas could very well make the jump to reality by 2025 NASA said, if economic conditions allow.
Whether fuel savings from efficient airliners will be passed on to consumers in the next 10 years depends on a lot of factors. It's possible, said experts, as long as passenger traffic is high and fuel prices are stable.
Letting go of the wheel
California and Nevada have passed laws authorizing driverless or self-driving vehicles, signaling the beginning of a new era.
These computer-controlled cars and trucks are coming, whether or not we feel comfortable about it. The idea is to allow computers to coordinate the safest and most efficient speed and route for each car, thereby reducing wrecks and traffic jams. Nevada and California require the cars to have a human behind the wheel who can take control of the vehicle at any time.
In five years or less, non-experimental self-driving cars are expected to hit California's public roads, says driverless car developer Google. Computer-coordinated vehicles could help cut the estimated 4.2 billion hours Americans spend each year stuck in traffic, according to the society of engineers. All that time costs $710 per driver.
Volvo is working with the European Union on what it calls Road Trains, several self-driving cars connected and coordinated by a wireless signal from a lead vehicle, which is driven by a human. The idea aims to cut highway congestion and save fuel. Bottom line: fewer traffic jams, less pollution, cheaper travel. Road Trains could hit Europe's highways as soon as 2022, according to the European Union.
Related: California legalizes self-driving cars
For Volvo scientist Jonas Ekmark, the driverless era began when he was testing the Road Train. He remembers what it felt like the first time he took his hands off the wheel, effectively putting a computer in the driver's seat.
"That was really a strange experience," Ekmark recalled with a chuckle. "I let go and then after 30 seconds I was like, 'and now what?'"
Eventually he felt comfortable enough to take his eyes off the road to read and answer e-mail on his smartphone. "After a while you adapt to it and you feel like you're on an aircraft or a bus or something."
Reading e-mail while sitting in the driver's seat may be safe enough, said Ekmark, but sleeping is probably not a good option.
If something goes wonky during a Road Train trip, the system triggers a very loud alarm along with a "quite strong vibration" in the driver's seat. The driver then has about 10 seconds to take control of the vehicle and leave the Road Train.
Road Trains could be a safe stepping stone toward the day when all cars are autonomously self-driven and not reliant on a lead vehicle, Ekmark said.
Rail riders
Americans are increasingly embracing train travel. Need proof? More passengers rode Amtrak this year than ever before in its 41-year history, the train company said. And there's no reason to believe the trend won't continue, say experts.
Better rail service and increased funding offers America its best chance in generations to get off the highways and get on the rails, according to analysts.
Regional inter-city rail systems in California, Illinois, North Carolina, Virginia and elsewhere have been invigorated by 2009's federal stimulus legislation, said transportation expert Yonah Freemark, who runs TransportPolitic.com.
"Those investments are going to be built out and people are going to see better service on inter-city rail lines across the country," he said." And you'll see increasing ridership." That's good news for the nation's energy situation. Rail travel uses 20% less energy than traveling by car, according to the ASCE.
Still, U.S. train ridership ranks very low compared with other nations. The number of passengers on Amtrak and commuter rail total about 500 million a year, Freemark said. Compare that to the United Kingdom, a country five times smaller than the United States, which counted 1.35 billion rail riders last year. Other nations where railroads carry more than a billion passengers a year include Germany, India, China, France, Russia and South Korea, according to the International Union of Railways.