It's 8:30 a.m.
I'm facing down an incredible breakfast buffet at one of the hottest luxury hotels in George Town, Penang – the Eastern & Oriental.
Cheese, pastries, curries, French toast, beef sausage, dim sum, fresh fruit.
The problem is, I don't want any of it.
I'm preoccupied with what's waiting for me outside – some of the finest street food in Asia.
Eater's paradise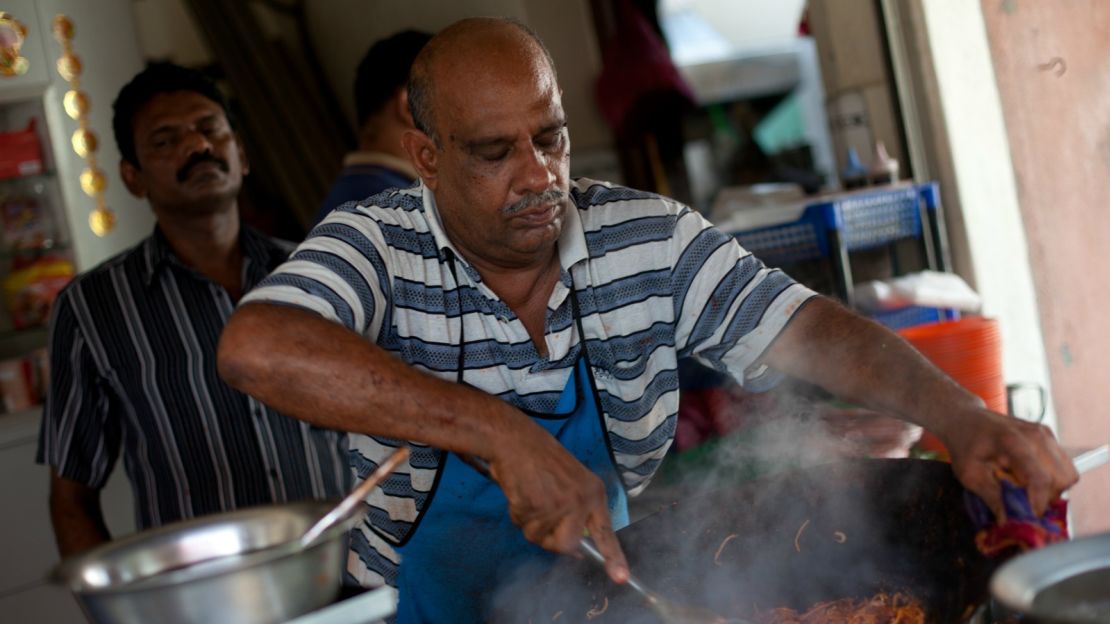 Penang food is a mix of traditional Malay, Chinese and Indian dishes, as well as fusion cuisines such as Baba Nyonya, or Peranakan, which incorporates regional ingredients and Chinese and Malay cooking methods.
All of it can be found in hawker centers and shop houses throughout George Town.
Combine this with the city's collection of historic buildings in various styles, from old English colonial mansions to classical Chinese shophouses and Islamic mosques, and you have a city made for walking and eating.
My first meal in the city is a plate of lamb rendang, a traditional Malaysian curry made with coconut milk and spices, slowly simmered to allow the meat to absorb the flavors.
From that moment, I'm hooked.
Stomach space becomes precious. I obsess over where and when I'll have my next meal.
My mission: to enjoy as many of the island's famed dishes as possible in three days.
MORE: The world's best street foods right now
What makes Penang special?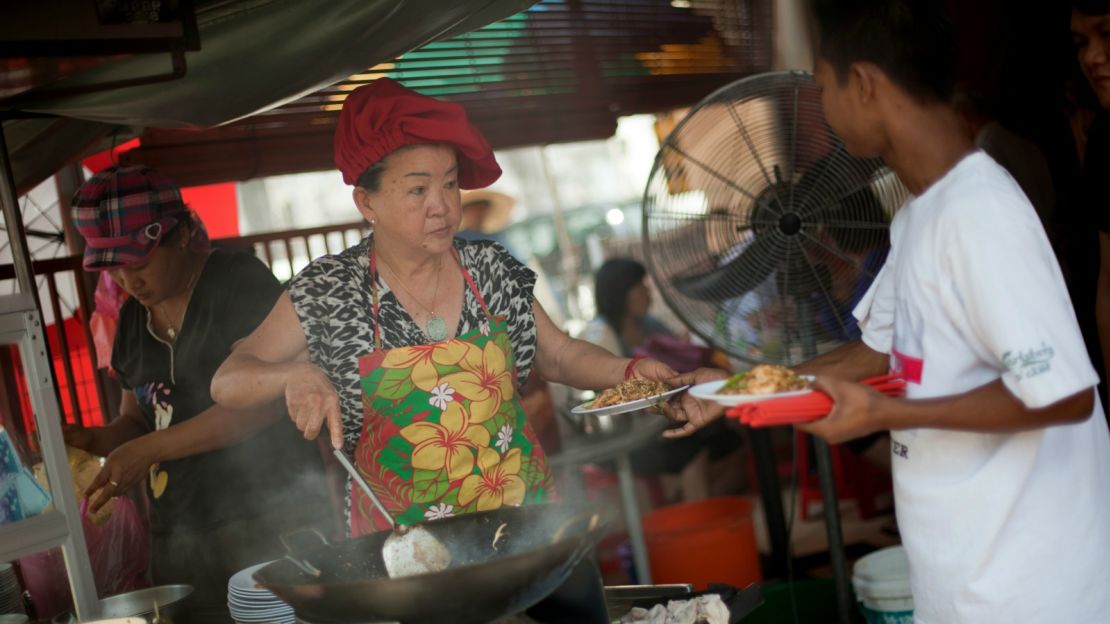 Penang-born Malaysian chef and restaurateur Norman Musa has written several books on Malaysian cuisine and hosted his own cooking show.
He's considered an ambassador of his country's food, which he promotes through overseas food festivals and his UK-based restaurants in Manchester, called Ning.
"I agree 101% that Penang is the food capital of Malaysia," he tells me.
"I come back to Malaysia every three months. Every time, I know I'm going to put on weight. In two weeks, I'll put on five kilos."
Musa says it's not just the food that makes Penang incredible, but the atmosphere.
"Watch the food being cooked on the streets, the buzz, the smell, the sounds," he raves. "That's what you get in Penang. You can't get that anywhere else in Malaysia. You don't get the authenticity."
Penang-based food writer Robyn Eckhardt explains what makes Penang's food scene stand out from its Malaysian counterparts.
"It comes down to the fact that many older, second-or third-generation vendors are still dishing it up in Penang," she says.
"The street food culture is still very strong in Penang, whereas it's starting to disappear in Kuala Lumpur because of the way the city is changing physically.
"This is a place where old trades still thrive – sign-making, rattan weaving, tin smithing, paper-effigy making, incense making.
"There are still craftsmen and artisans here who do work not to titillate tourists, but for the locals who create the demand for their work. Things are still done by hand, stocks are still made with chicken and seafood.
"There's an asam laksa vendor who is boning anchovies by hand at his stall to place on top of his noodles!"
This "small-batch" culture carries over into street food, she says, noting that ingredients still produced on Penang, such as shrimp paste and soy sauce, "are made the old-fashioned way in barrels that ferment in the sun."
MORE: 9 reasons to visit Penang that have nothing to do with street food
Advice for first timers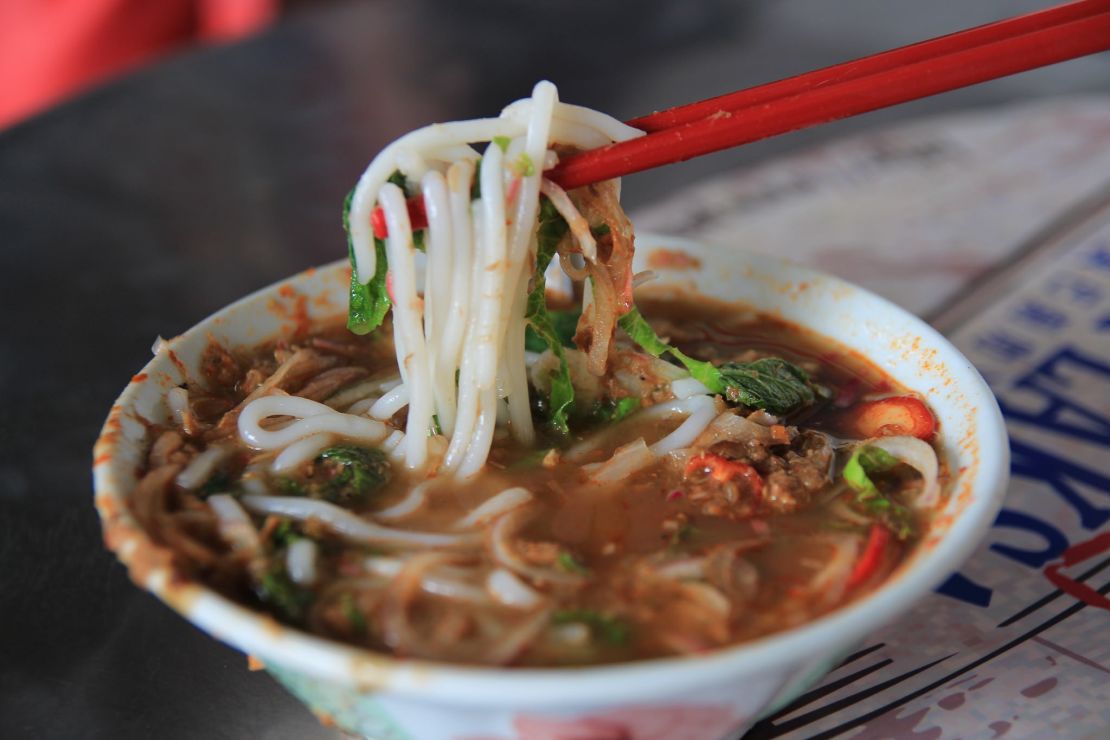 With all its choices, George Town can be overwhelming for a newcomer with limited time and only one stomach.
Eckhardt has a number of tips.
First, she says, if you're new to Penang/Malaysian food, try not to get caught up in what's "best." Don't become obsessed with hitting the most popular stalls or "thinking that you need to go where Anthony Bourdain did."
She also points out that "street food here is safe – I've never heard of anyone getting sick – and so is ice."
On coffee shops: "Go into a coffee shop knowing how to order and pay – drinks from the shop owner, dishes from the individual vendors, everyone is paid separately. This will give you confidence."
A grazing mentality is helpful.
"Many servings here are relatively small, which means you can try a lot of different dishes," Eckhardt says. "And they're inexpensive – so don't feel obligated to finish everything."
Also, be on the lookout for holes-in-the-wall.
"I am still finding places I didn't notice before," she says. "And be aware of meal times. That thosai [crispy Indian-style crepe] shop may have just one person in it – that doesn't mean the food isn't good, it may be that you're passing by at 10:30 a.m., which is well past rush hour for thosai."